Looking for gift delivery in Melbourne? These ideas will help you surprise a loved one for their birthday, Mother's Day, Father's Day – or even just to say thank you!
In need of a last-minute birthday or anniversary present? Maybe you need to say sorry or someone needs some cheering up. Or maybe you just need to send yourself a little gift to put a pep in your step. Whatever the reason, no one complains when they receive something in mail.
Here are my top picks for the best gift delivery services in Melbourne. From flowers to food to booze, there are plenty of lovely surprises to choose from.
This blog post may contain affiliate links, meaning if you book or buy something through one of these links, I may earn a small commission (at no extra cost to you).
1. Flowers from Lillypad
Lillypad's flower delivery services are always a winner. Whether it be birthdays or baby showers or, sadly, to tell someone I'm thinking of them when they've lost a loved one, Lillypad has a gorgeous range of flowers for all occasions.
Their Melbourne flower delivery zone spans a number of suburbs, so I've never had any issues getting gifts to my loved ones regardless of where they reside.
And if you've accidentally forgotten a special occasion, no worries! They can arrange same-day gift delivery if you order before 2pm.
2. Hampers from Personally Picked
Not looking for flowers? Try Melbourne hampers company Personally Picked instead. This local business offers a range of thoughtful hampers tailored to just about anyone's liking.
What I like the most about Personally Picked is the option to either build your own gift, or to choose from a selection of ready-made hampers in Melbourne. You can curate a gift for the people you know like the back of your hand, with more than 250 items to choose from such as candles, wine and chocolates.
Or, for those acquaintances or colleagues you're not intimately familiar with, then sift through their ready-made hampers.
3. AmazingCo Mystery Picnic gift card
Okay, so this technically isn't gift delivery, but it's such a great thing to do in Melbourne! Send your loved one a gift card so they can experience an AmazingCo Mystery Picnic in Melbourne.
How does it work? Your friend or relative can use the gift card to organise a fun day out, where they'll use clues to figure out where they're going around Melbourne. As they figure out each location, they'll pick up delicious local goodies such as cheeses and breads, drinks and sweet treats to enjoy at a surprise picnic location.
I recently did this with my besties and we had such a fun day out – and discovered new food vendors.
So, deliver a gift card to someone who'd love a mystery day out and about in Melbourne. Read the full review of the mystery picnic in Melbourne.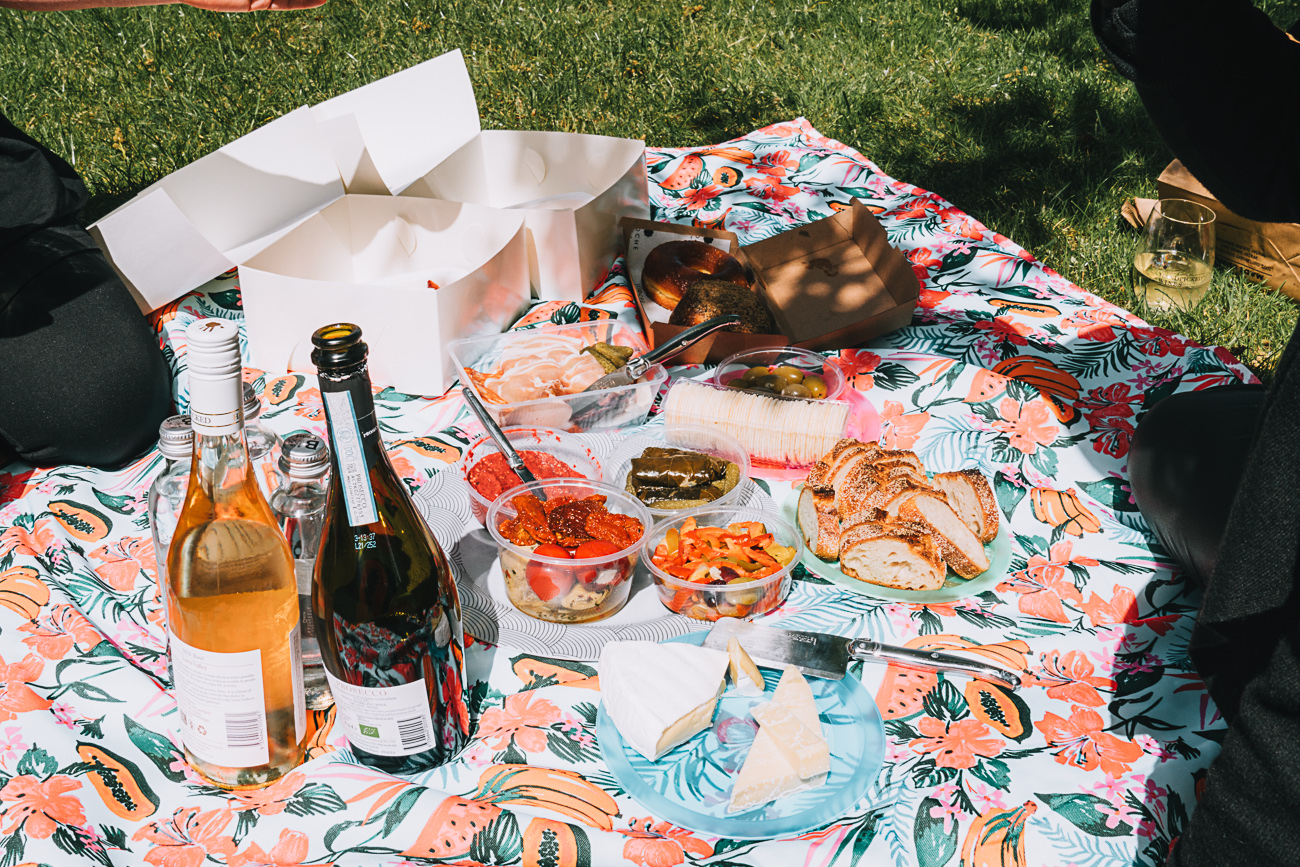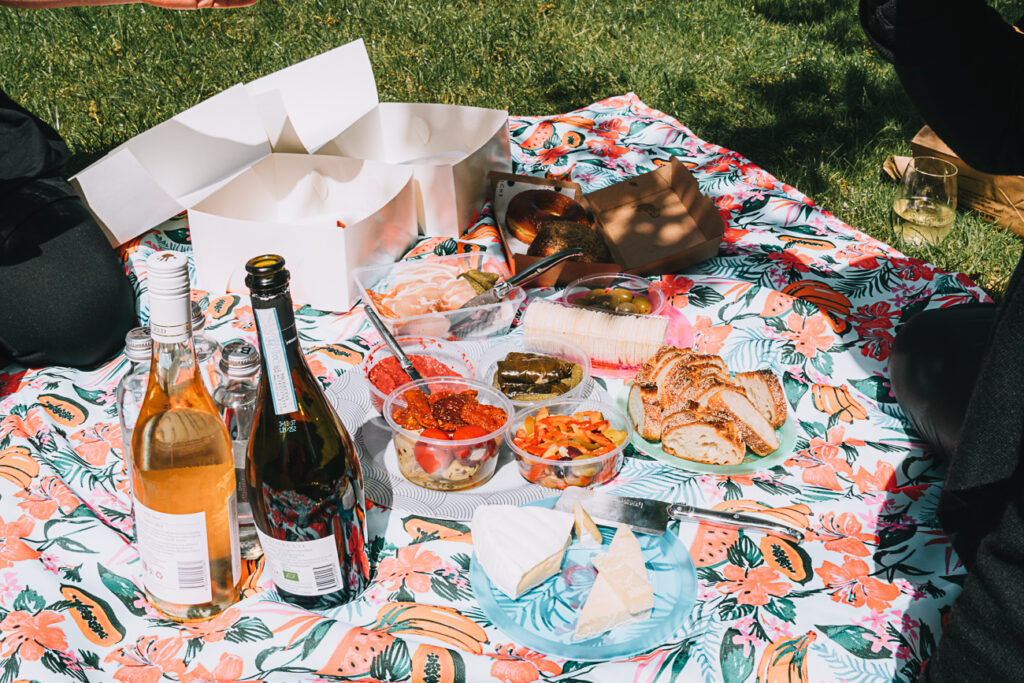 4. Cupcakes from Little Cupcakes
I'm not ashamed to that these cupcakes are the only gift on this list I have actually ordered exclusively for myself.
Little Cupcakes bakes – surprise, surprise – a range of delicious cupcakes. But their goodies aren't limited to cupcakes. You can also order cookies, brownies and even incredible custom cakes for a special occasion. Perfect for the sweet tooth in your life.
They can deliver six days a week up to 50km from the Melbourne CBD, so it's a great option for friends and family a little further away.
5. Chocolates from Chocogram
On the topic of sweet tooths, another great option is Chocogram's selection of quirky sweets. Their chocolates are just as ornamental as they are tasty.
There are chocolate vinyl records, chocolate houses, chocolate Academy Awards, chocolate Eiffel Towers – the list goes on. There's not much you can't customise with this Melbourne chocolate delivery company.
Some look so intricate that it would almost feel rude to eat them – but you will anyway!
6. Plants from The Plant Society
For those green thumbs in your life, the Plant Society is your go-to for Melbourne plant delivery. They've got a number of really cool pots and planters that almost make me want to try my hand at maintaining some house plants again (but I'll leave that up to my husband!).
If you have a plant enthusiast in your life then this gorgeous greenery is guaranteed to put a smile on their face.
7. Donuts from Dr. Dough
Even if you can't agree whether they're spelled donuts or doughnuts – these tasty rings are something pretty much everyone loves.
I know people who now refuse to have a cake during their birthday celebrations and demand donuts to be substituted in their place. These are the same people who have tried donuts from Dr. Dough.
They offer smaller personalised gift options which make for an indulgent gift for individuals, but also offer larger party packs that always prove to be a crowd pleaser.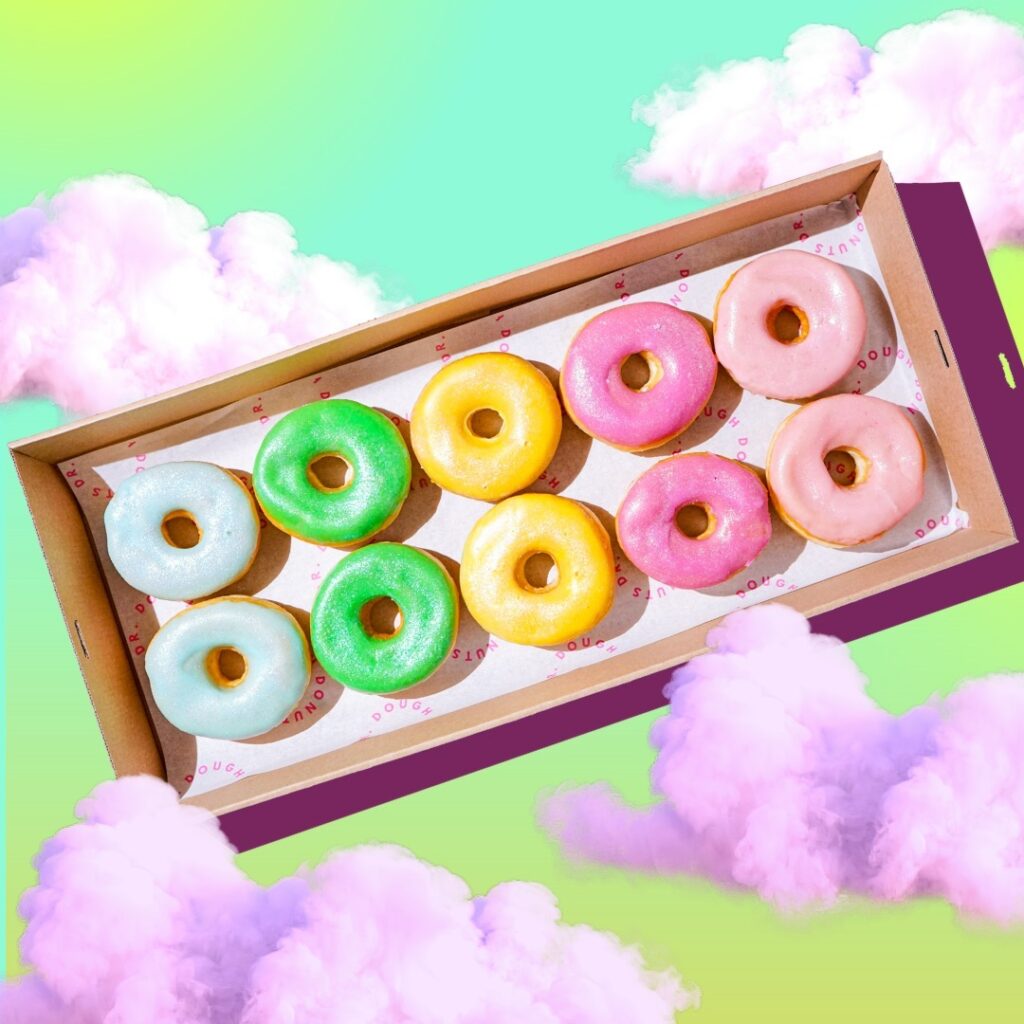 8. Beers from Manflower Co.
Manflower Co. offers some pretty cool bundles of booze for gift delivery in Melbourne. They've got cocktail sets, grooming kits and – best of all – boxes of beer.
Their collection features a number of flavourful craft beers, usually packed with some light snacks to give you something to nibble on while sampling their refreshments. Their beverages arrive in a sleek black box with options to include a personalised message.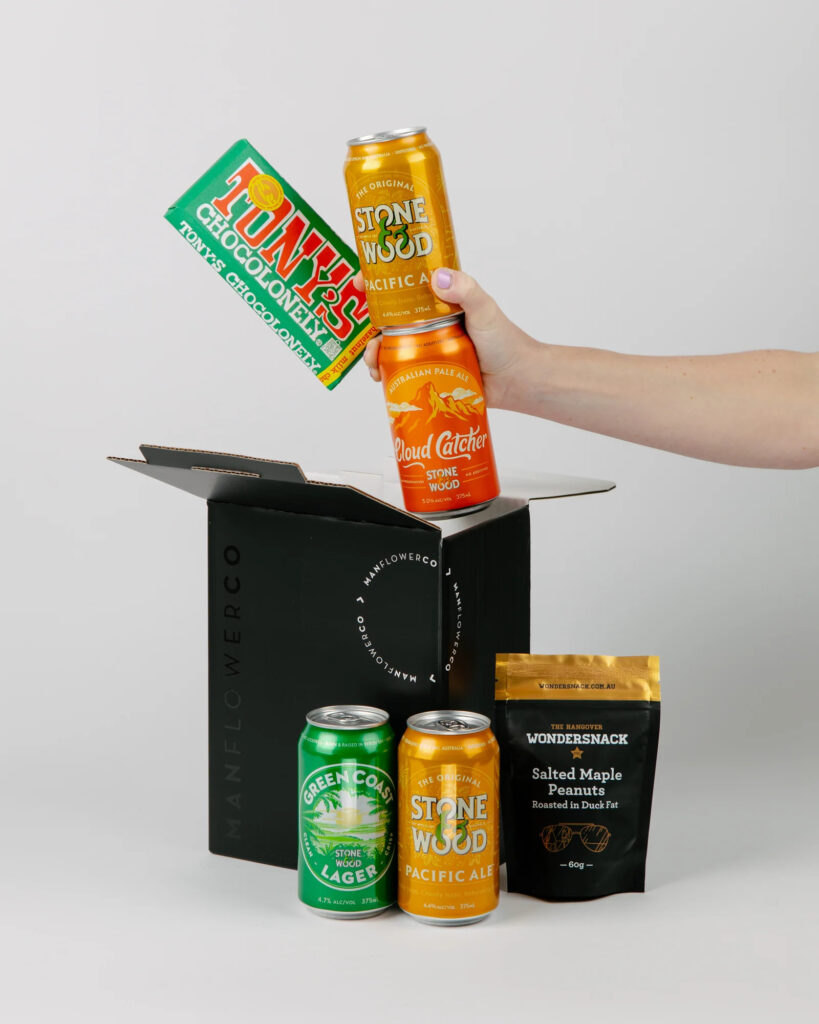 9. Cheese from Milk The Cow
You can order just about anything as a part of a gift delivery service nowadays – even cheese. One of my personal fave cheese shops in Melbourne, Milk The Cow has a refined selection of cheese that's sure to please your pals with a sophisticated palate.
Team the cheese delivery with wine, or just stick to the (delicious) basics.
Rather than maintaining a consistent offering of the regular, household cheeses you can expect to find at your local supermarket, they regularly rotate their selection based on what's in season.
10. Cookies from Sweet Mickie
Based in Collingwood, Sweet Mickie not only delivers their delectable cookies across a number of Melbourne suburbs, but also sends selected items to Sydney too! So gifts for your friends and families are covered in two cities.
Characterised by a tongue-in-cheek attitude, you can expect to find plenty of different cookies with quirky messaging decorated into their frosting.
Though if that's not to your style, they have options to order cookies without messaging, or frosting all together.
Keep your eyes peeled for their gargantuan cookie-cake. As the name suggests, it's a thick cookie that's the size of a cake!
11. The Melbourne Box
This gift box is full of surprises, but if you can be sure of one thing, it's that all items featured in the package are sourced exclusively from Melbourne businesses.
The Melbourne Box features five random items, with options to also include an alcoholic beverage. The five items follow a loose category system, and you can expect items relating to home, food, body, drink and art.
If you're looking to surprise your loved one with a gift that also supports local businesses, then make sure to check out these amazing Melbourne gift hampers.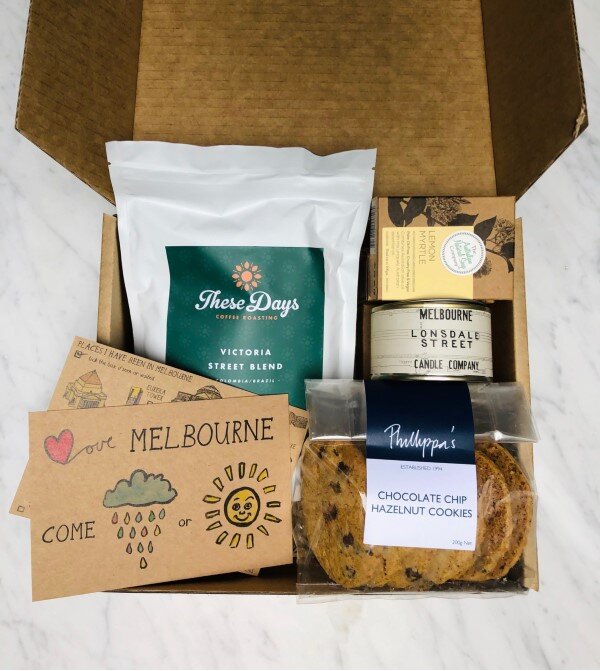 Final thoughts: Gift delivery in Melbourne
There are so many ways to spoil your loved ones – all with the click of a button. This means that even if you're not in Melbourne, you can still send your friends and family hampers and gifts to show them you care.
PIN IT FOR LATER