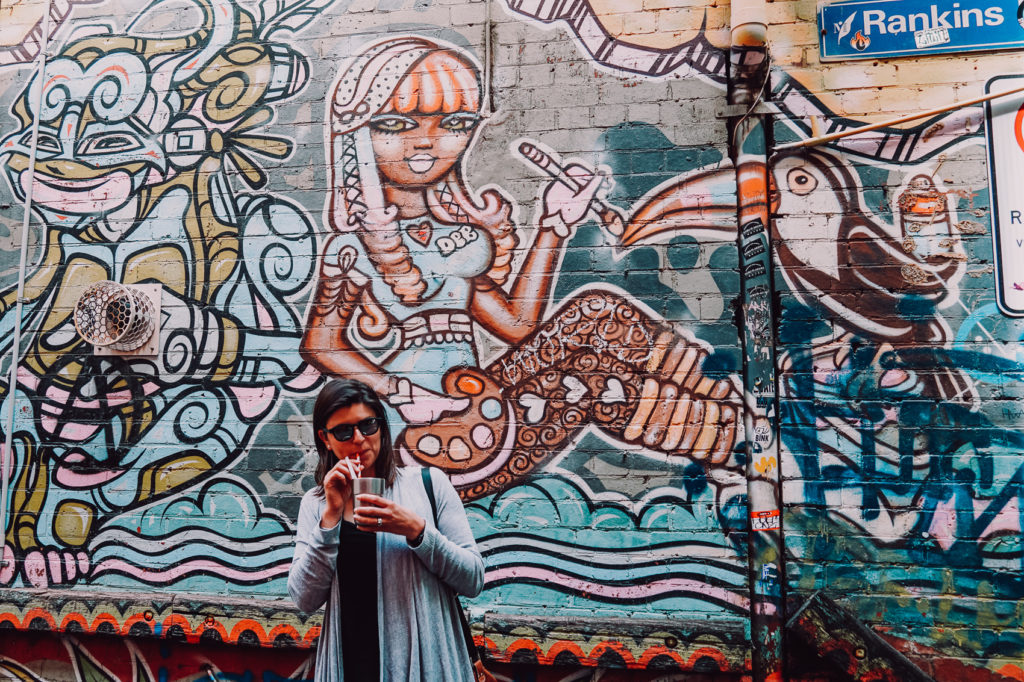 Hey there, I'm Rebecca, a Melbourne local excited to show you the best of Melbourne.
After living abroad for 8 years, I'm back home in Melbourne, rediscovering this city that I love and have missed.
I know how overwhelming it can be visiting a new city for the first time or finding new things to do when you've been to a place before, so I created M is for Melbourne to help visitors easily plan a memorable trip.
On this site, I curate everything you need to know about visiting Melbourne.
I also run another blog, Rebecca and the World, exploring outside of Melbourne to stoke your wanderlust.
A few of my fave things
Must-do in Melbourne: Time your trip to the city with one of our incredible festivals – the International Comedy Festival is a particularly fun one!
Fave place to eat in Melbourne: That's too hard! Melbourne is an incredible city for eating, it's unfair to choose only one place…
Most decadent dining experience: Hands-down, the multi-course dinner at Attica
Something I can always eat: The hazelnut gelato from Pidapipó – with Nutella drizzled on top for extra measure
Favourite tipple: I'm a simple gal, a good G&T always goes down well
Favourite view of Melbourne: You can catch a glimpse of the Melbourne city skyline peeking over the tree tops in the Fitzroy Gardens
Best thing to do outside of Melbourne: Road trip the Great Ocean Road or visit the wineries in the Yarra Valley