There's no doubt that visiting Melbourne can be expensive – actually, visiting Australia as a whole will usually put a big hole in your pocket. But, luckily, you can balance a few splurges here and there by enjoying a few of the many free things to do in Melbourne.
From galleries to wandering, entertainment to gardens, here are 21 absolutely, completely free things to do in Melbourne.
And if you've got a little cash to splash, then check out my guide to cheap things to do in Melbourne, which has more money-saving tips.
This blog post may contain affiliate links, meaning if you book or buy something through one of these links, I may earn a small commission (at no extra cost to you).
1. Fed Square
In the heart of the city is Federation Square, a hub for art and culture. There are always public events on here – and most of them are free. Check out the current schedule and you'll probably find free music concerts, movie screenings, sports on the big screens, meditation sessions and exhibitions. 
It's also a great space to sit and relax after a big day of exploring the city.
Fed Square is home to plenty of restaurants and bars – but as you can imagine, these can be quite pricey given the location, so won't be good for your Melbourne on a budget itinerary!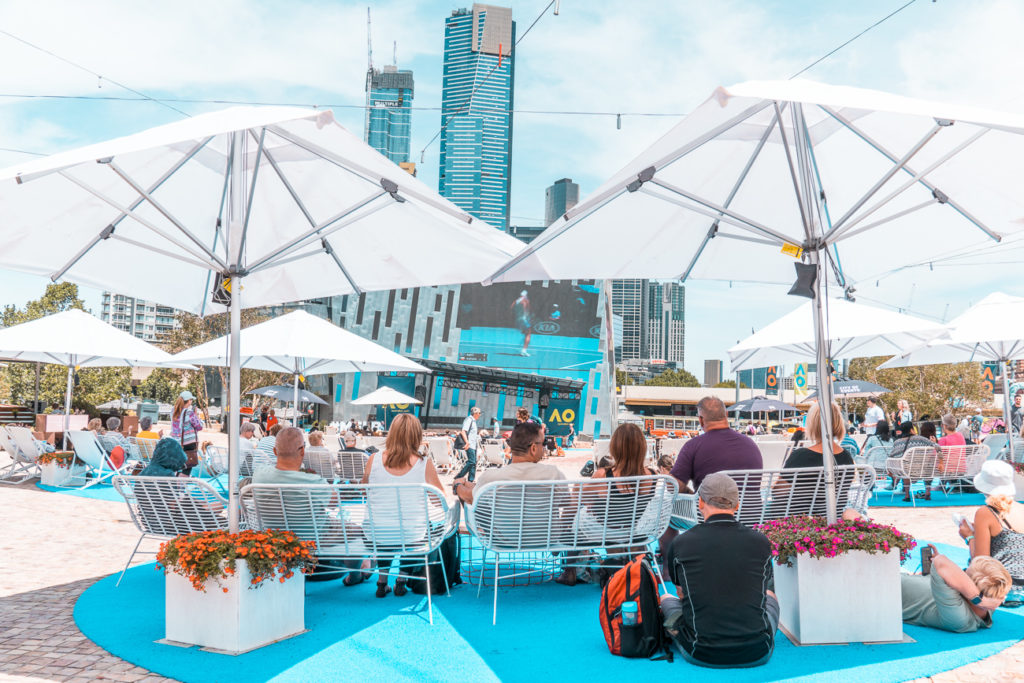 2. ACMI
ACMI (formerly the Australian Centre for the Moving Image) celebrates all things visual: cinema, television, video games and more. There are interactive exhibits and plenty of interesting displays to occupy you for a few hours.
Entry is completely free, and there are also paid cinema screenings and exhibitions, so check this as you book your tickets. See what's on at ACMI for your Melbourne visit.
3. Free tram zone
If you stick within the Melbourne city limits you can enjoy public transport without spending a dime! This is one of my favourite Melbourne travel tips, especially if you're visiting on a budget. The Free Tram Zone has a pretty decent spread over the CBD (central business district) and you don't need a myki card to use it. 
Even though Melbourne is a very walkable city, there are times when your legs may need a bit of a break, so a tram is the perfect way to get from one side of the CBD to the other during your trip to Melbourne (PS. I have guides to a weekend in Melbourne, 3 days in Melbourne and 5 days in Melbourne to help you plan your itinerary).
There are handy announcements that alert passengers to when the tram is about to leave the Free Tram Zone, so you won't accidentally go into the areas of the city where payment (and a myki card) is required. 
4. City Circle tram 
Don't miss a free tour of the city on one of Melbourne's historic City Circle trams. These W-class trams ply route 35, running every 20 minutes from 10am and 6pm from Sunday to Wednesday and between 10am and 9pm every Thursday, Friday and Saturday.
There's onboard commentary that provides background information about important Melbourne attractions and landmarks. The tram passes Melbourne sights like the State Library Victoria, Parliament House, Federation Square and the Melbourne Museum.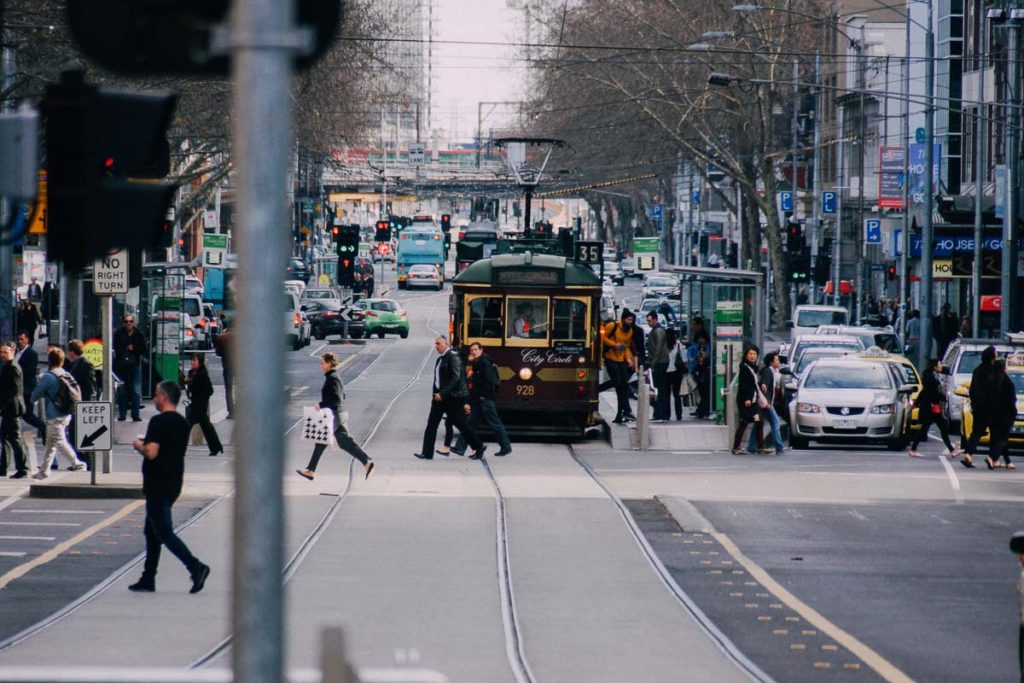 5. State Library Victoria
One of the grandest buildings in Melbourne, the State Library is more than just a library. Here you'll find books (obviously), but also Ned Kelly's armour, famous Australian artworks and exhibitions about Melbourne and Victoria.
It's free to enter the library and wander around. Make sure you stop in at the recently reopened Queen's Hall and the La Trobe Reading Room (go up the stairs so you can see this domed room from above).
There are free daily tours of the library that walk visitors through the highlights of the library. Tours run every Friday and Saturday for one hour from 10.15am, on Sunday from 11.30am and on Wednesday from 11.15am.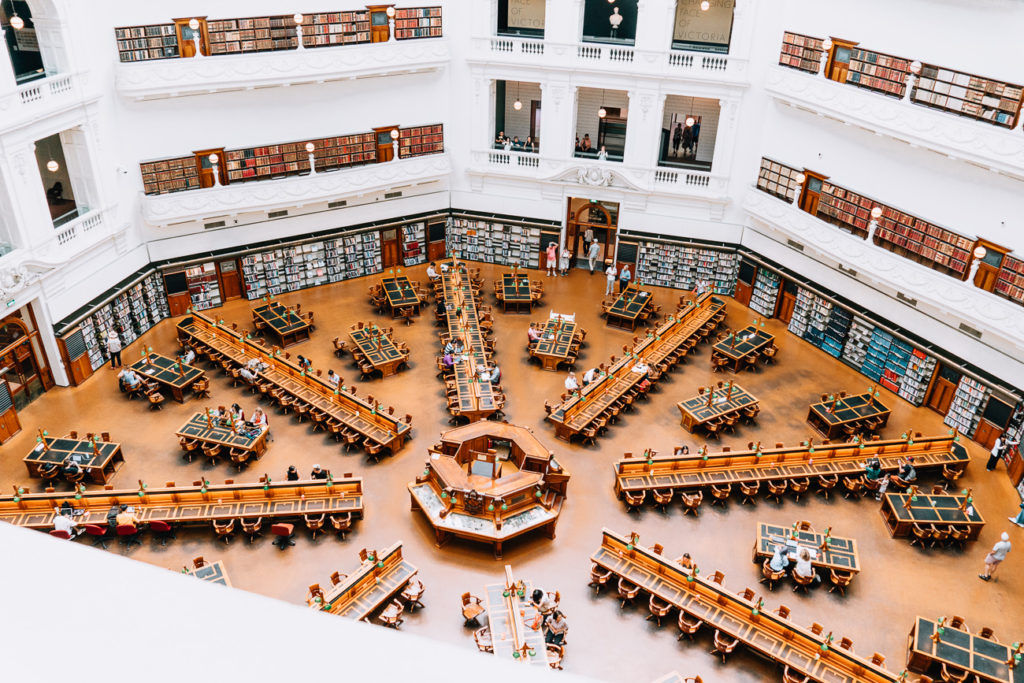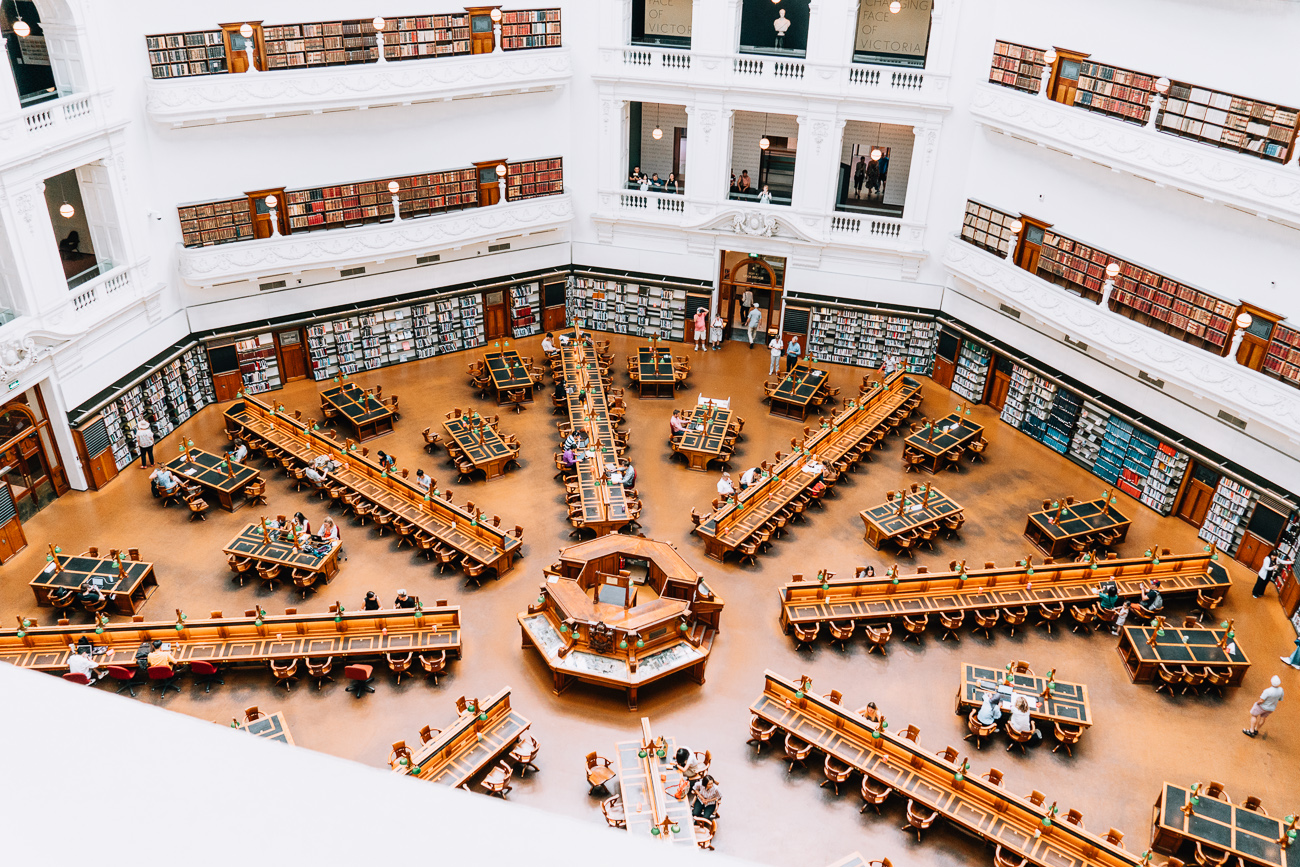 6. Wander along the Yarra River
Melbourne's Yarra River (traditional name birrarung, meaning "place of mists and shadows") is a lovely place to stroll along. Wander along here on a sunny afternoon, people-watching as you escape the busy city streets. Walking and wandering is definitely one of the easiest free things to do in Melbourne!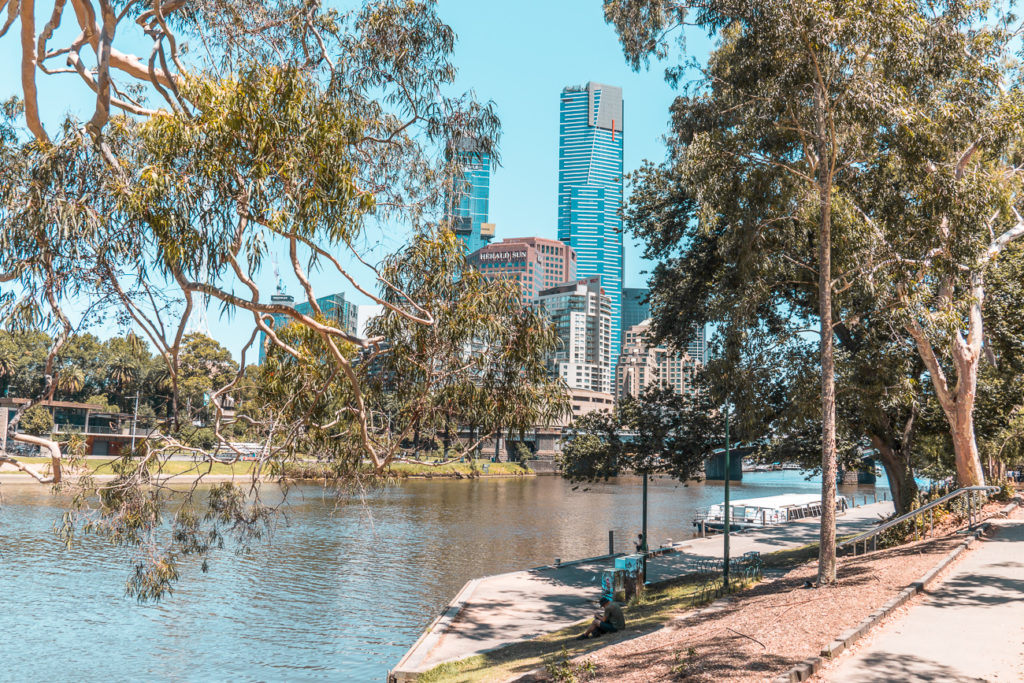 7. Melbourne markets
While you can easily spend plenty of money at any one of Melbourne's wonderful markets, just having a wander about them is completely free.
The Queen Victoria Market is one of Melbourne's most famous markets – and the largest open-air market in the Southern Hemisphere. The Prahran Market and South Melbourne Market (try the famous dim sims) are also great markets for foodies.
If you're really on a budget, you can fill up on free samples. That's definitely one of the tastiest things to do in Melbourne for free!
On Sundays, wander through the St Kilda Esplanade to check out the stalls selling locally made crafts and artworks.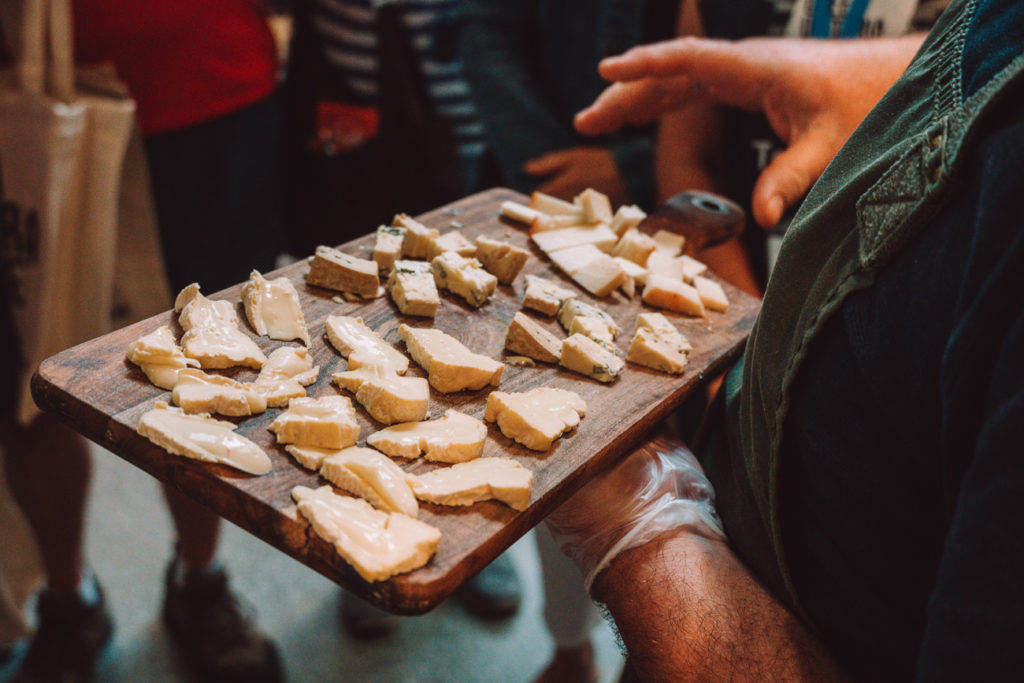 8. Laneways and arcades
Melbourne's laneways are historic, once providing horse and cart access to buildings. These laneways are now pockets of street art, hidden bars, great restaurants and cafés, and boutique shops. Meander through the most well-known laneways, including Hosier Lane, Degraves Street and ACDC Lane.
The gorgeous Royal and Block Arcades are also worth a stroll. These both have ornate decorations and a lot of history.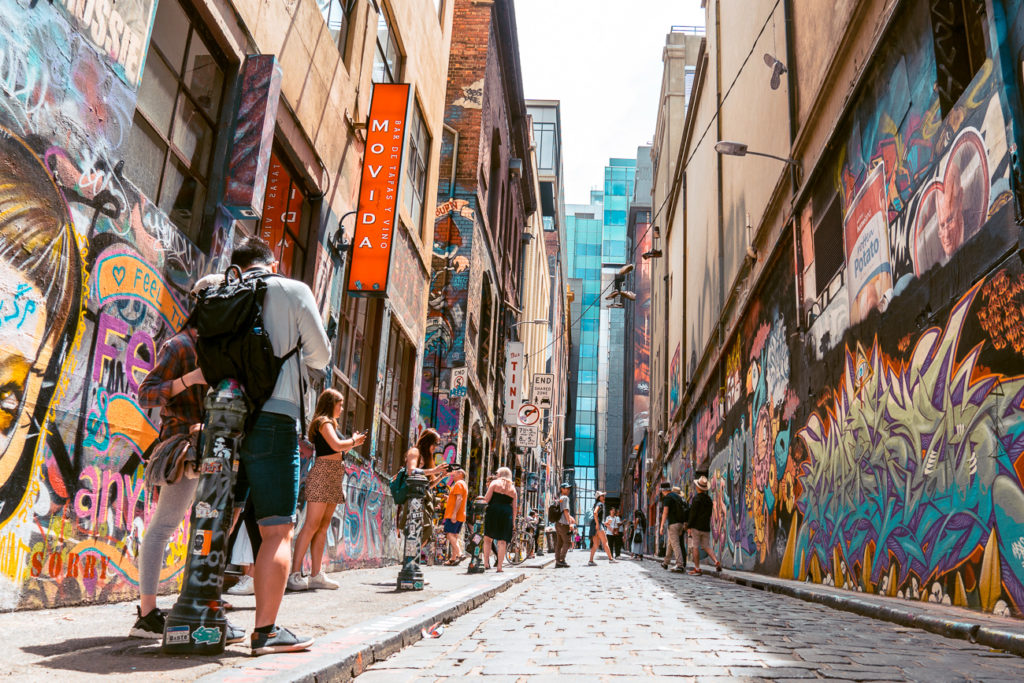 9. Free walking tour
Like many cities around the world, Melbourne also has a few companies providing free walking tours. These tours cover history, culture, street art and coffee. 
I'm Free has a couple of different tours that run daily.
Of course, while these tours bill themselves as free, they're actually "pay what you want", so you will need to budget something for this activity.
10. Shrine of Remembrance
The Shrine of Remembrance memorial honours those Australians who have served and sacrificed their lives for their country. 
Entry is free to this peaceful spot in the city, which is surrounded by gardens and also has incredible views from the steps. 
Inside, you'll find the Sanctuary, along with the Stone of Remembrance for all those buried overseas and in unmarked graves. Come by at 10.30am to see the ray of light shine on the Stone of Remembrance at 11am (symbolising the end of fighting of the First World War in 1918 at the 11th hour on the 11th day of the 11th month).
Daily tours do have a fee ($20 per adult and $10 for children at the time of publication).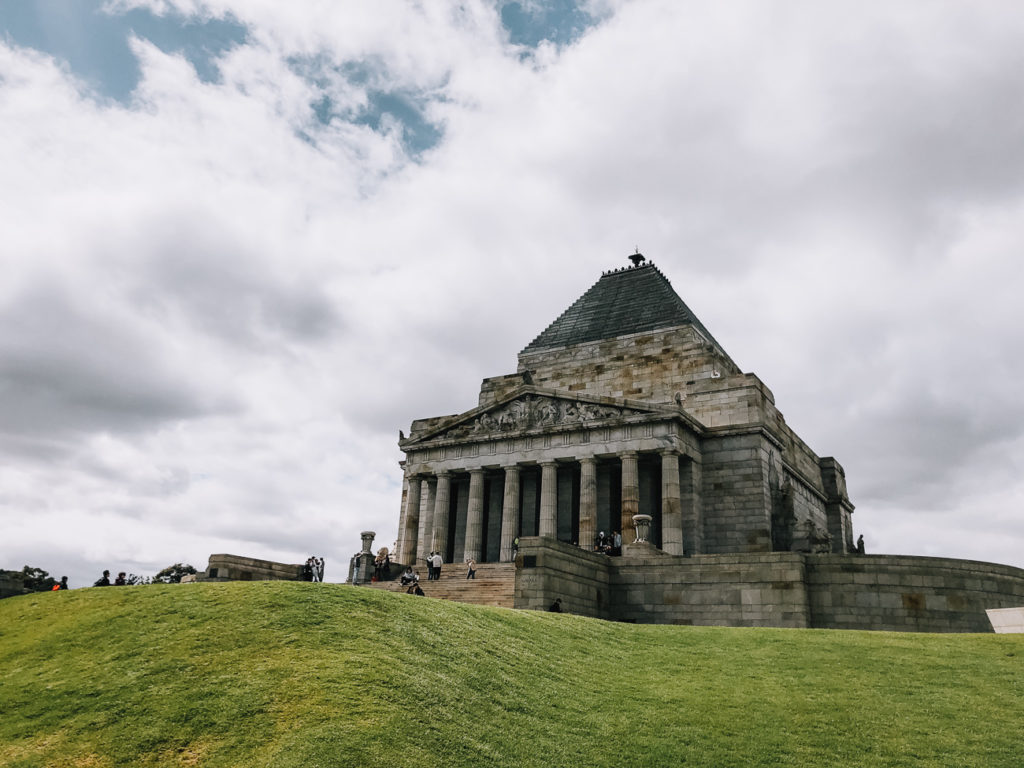 11. Gardens
Melbourne is blessed with many gorgeous gardens that are perfect for a peaceful stroll or a budget-friendly picnic.
The Royal Botanic Gardens is almost in the heart of the city. Here, you can wander around and check out the glasshouse, rainforest, native Australian and foreign plants, rose gardens and ornamental lakes. Or, there are free guided walks so you can learn about the beautiful plants, trees and flowers you're looking at.
The heritage-listed Fitzroy Gardens to the east of the CBD is also a great space for unwinding and exploring.
Both are great free places to visit in Melbourne when you need a bit of an escape to nature.
12. Galleries
As Australia's "Capital of Culture" you can bet there are plenty of art galleries across Melbourne. And most of them are actually free.
The NGV International (National Gallery of Victoria) is the oldest, largest and most visited gallery in Australia, and free entry includes access to most of the gallery. Blockbuster exhibits usually have an entrance fee.
The Ian Potter Centre: NGV Australia at Fed Square houses thousands of Australian artworks. It's free to enter.
The Australian Centre for Contemporary Art is another must-visit. As the name suggests, at ACCA you'll find contemporary artworks that are designed to be provocative. Entry is free (no bookings required) and there are free Art in Focus tours on Wednesdays at 11am and Sundays at 3pm (ACCA does ask that you register in advance so they can plan their tours).
So, check out one of the many free museums in Melbourne as a way to save some money and get a dose of culture.
13. Watch the sunset at St Kilda Beach
There's no charge for watching a beautiful sunset, and St Kilda is the place to be when the sun goes down. Take a seat along the foreshore and watch the sun sink into the horizon over Port Phillip Bay.
At St Kilda Pier you can also spot the little penguins waddling back to shore at dusk (no flash photography allowed). This is one of the cutest free activities in Melbourne.
It's also one of the best activities for little ones – check out my full guide to what to do in Melbourne with kids.
14. Birrarung Marr
In the Woiwurrung language of the Wurundjeri people, Birrarung Marr means "river of mists", a name that recognises the traditional name of the Yarra River – Birrarung – and the mist – marr – that often floats over the river.
Sitting alongside the Yarra River and Fed Square, Birrarung Marr is home to many sculptures, including the Birrarung Wilam installation which celebrates Victoria's Indigenous cultures.
There's also a children's playground and there are often festivals depending on the time of year.
15. Free comedy shows 
Laugh yourself silly about how much money you're saving on your visit to Melbourne while you're at a free comedy show.
A handful of the free comedy shows that can be found through the city are:
16. Australian Music Vault
Immerse yourself in all things Aussie music at the Australian Music Vault. This exhibit inside the Arts Centre Melbourne has plenty of memorabilia, including concert posters and costumes worn by famous Australian performers.
17. Free live music
Melbourne is one of the world's greatest live music cities – although we're readjusting to life in a pandemic world, which means fewer crowds.
Either way, there's still plenty of free live music to be enjoyed across the city. There are so many live music venues in Melbourne, so the best way to find free gigs is to check out Beat (check the "free events" button to filter the free stuff). They'll list the best free entertainment in Melbourne on any given day.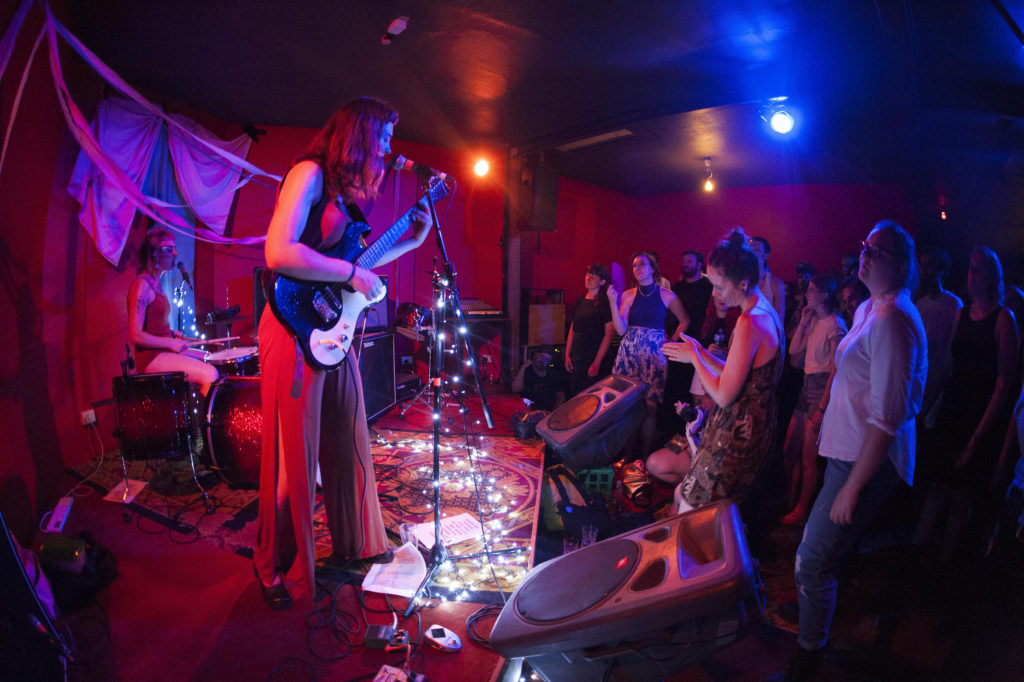 18. Sidney Myer Music Bowl
Still on music, in summer you can catch free concerts with the Melbourne Symphony Orchestra at the Sidney Myer Music Bowl. This outdoor venue hosts performances throughout most of the year, but in January and February you can catch the freebies (book in advance).
19. Tour Melbourne Town Hall
Take a free tour behind the scenes of one of Melbourne's most iconic buildings, Melbourne Town Hall.
Tours run twice a day weekdays (except Tuesday).
20. Parliament House
One for political junkies, you can watch a session of Victorian parliament at Parliament House. 
Even if you're not interested in politics, this is one of the most prominent buildings in Melbourne, and architecture enthusiasts will love touring it to learn more about its history.
21. Free festivals
Before you book your trip to Melbourne, check out what's happening across the city. At any given time you'll find free street festivals celebrating our multicultural heritage, free art and photography exhibitions, free food festivals and more. 
Melbourne is an incredibly vibrant city with plenty going on, and these free festivals will definitely help save you money while still providing you the chance to enjoy the city.
So, there you have it: plenty of free things to do in Melbourne to help your wallet. Which free Melbourne activities are you planning to enjoy when you visit?
PIN IT FOR LATER
Save this guide to free things to do in Melbourne so you can plan your budget trip soon!