Looking for things to do in Melbourne? Whether it's your first time or you've visited the city dozens of times, I've got you covered.
Ah, Melbourne. My beautiful hometown. Cool cafes, art galleries, amazing dining and drinking, a vibrant music scene – all of this gives Melbourne its nickname as the "culture capital of Australia".
There's a LOT to do here.
If you've read my Melbourne bucket list, you'll know that there's enough to keep you busy here for a few days, a week or even a month.
But I don't want to overwhelm you. So I've narrowed down the list to 30 of my favourite things to do in Melbourne, from iconic landmarks to hidden gems to where to eat and shop.
This blog post may contain affiliate links, meaning if you book or buy something through one of these links, I may earn a small commission (at no extra cost to you).
Map of Melbourne things to do
To help you plan your itinerary, here are all the Melbourne attractions I've listed in this article plotted out on a map. If you want a paper map, pick up a free copy from the visitor centre at Federation Square or in the Bourke St Mall.
Top things to do in Melbourne
With so much to do in Melbourne, here are my top 30 recommendations for the absolute must-dos when you visit. Whenever anyone visits me and asks me where to go in Melbourne, these are the things I always suggest. These are the things I do over and over again in the city.
1. Go hunting for street art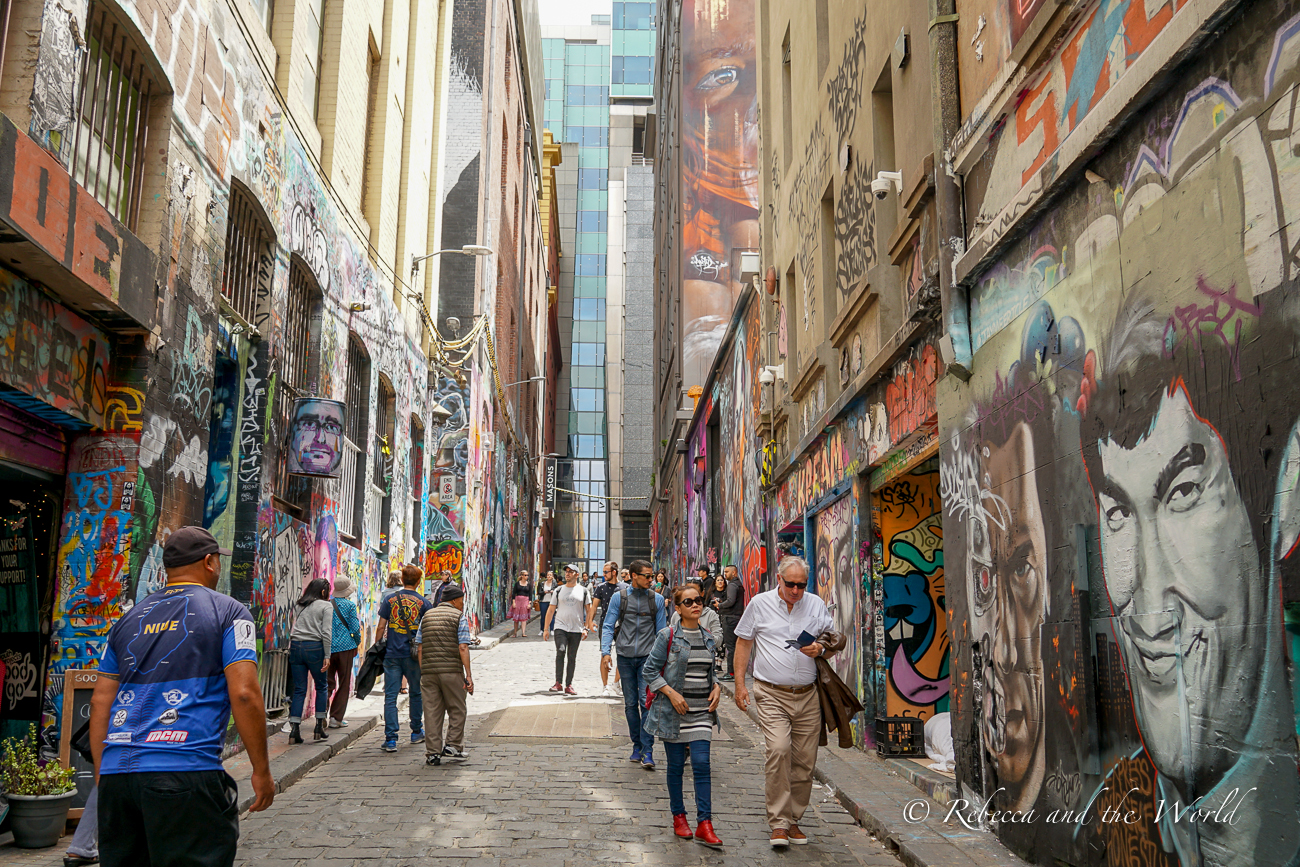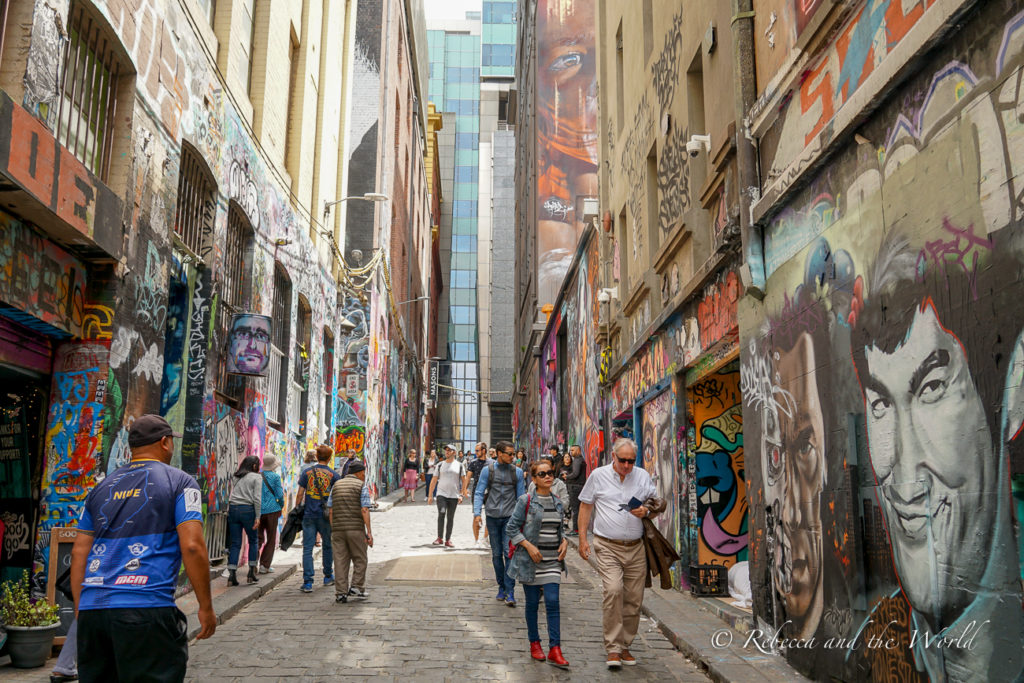 It's in Melbourne's laneways that you'll also stumble upon some very cool Melbourne street art plastered over the walls. Some of the world's most famous street artists have marked Melbourne's laneways with their work.
And even if you've wandered Melbourne's laneways before and think you've been there, done that, you haven't. The walls change regularly as artists paint over existing pieces, creating new things to see in Melbourne on an almost weekly basis.
The best places to see Melbourne street art? Hosier Lane, Caledonian Lane, ACDC Lane, Degraves Street and Union Lane.
You can also take a street art tour. One of the best Melbourne tours is a walking street art tour with an actual street artist. When I took this tour, my guide showed us art that he'd done himself. You can book the Melbourne Street Art tour online here or try this tour in Fitzroy.
Pro tip: Hosier Lane is always crowded (as you can see from my pic above), and particularly so on weekends when hordes of people come through to snap photos of what's now considered one of the most popular Melbourne tourist attractions. Visit early, or head out of the central business district (CBD) to check out the street art in Fitzroy where there are fewer people.
2. Get lost in laneways and arcades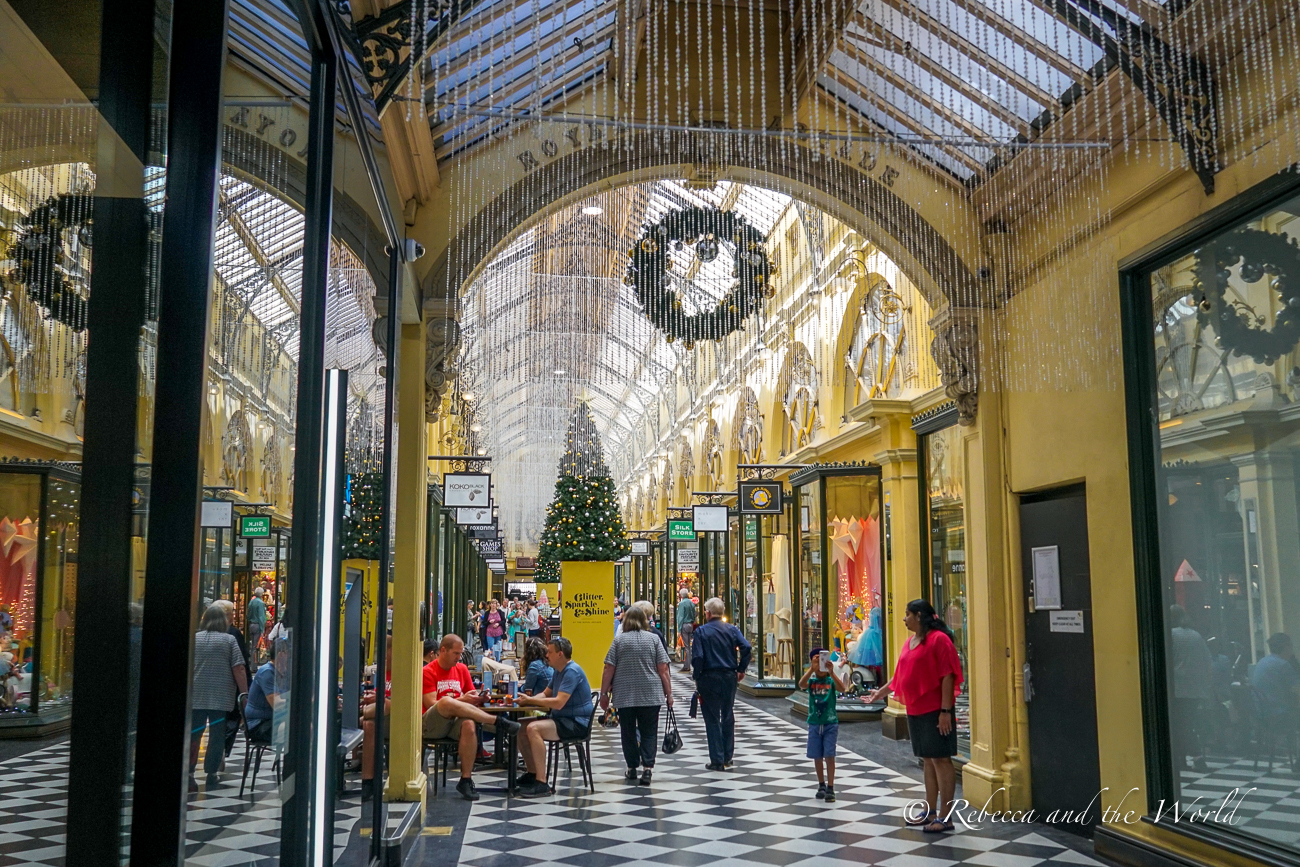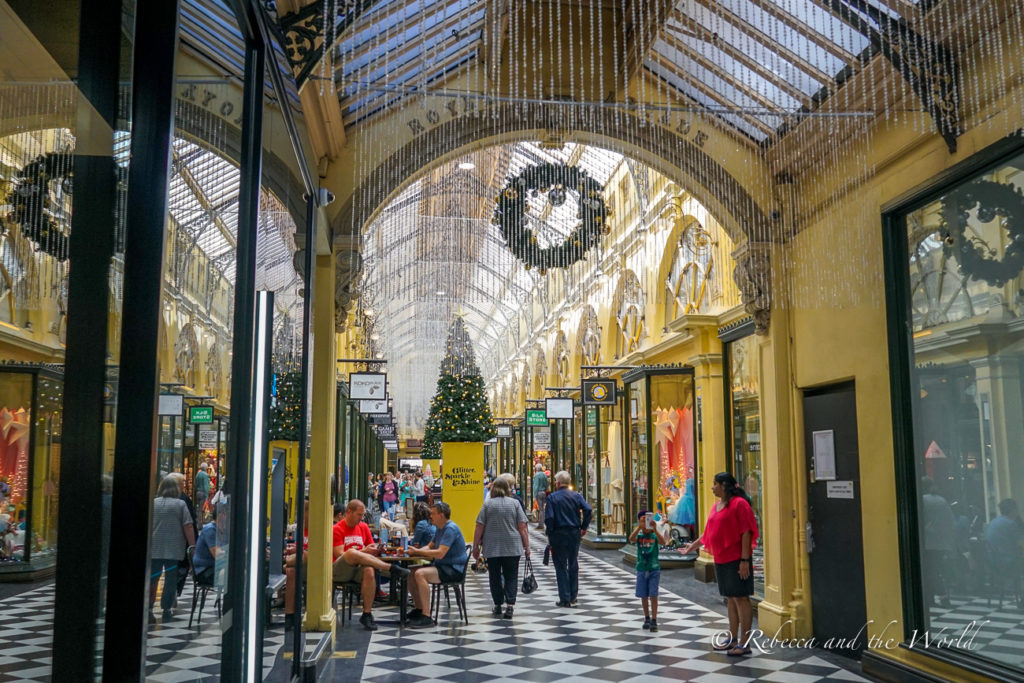 Melbourne's city centre is well-ordered and the grid system makes it easy to get around.
But it's worth getting lost in Melbourne's laneways which twist and turn and are home to a secret world of restaurants, bars, cafes, art galleries and boutique clothing stores – and street art. You can easily while away several hours wandering, watching and eating.
As well as interesting laneways, we have beautiful arcades that date back to the late 1800s.
Royal Arcade is the oldest in Melbourne and its high, domed ceilings are worth a look. On the hour, you can watch and hear Gog and Magog (statues of two mythical giants) strike the chimes.
The Block Arcade is also worth a stroll to admire the ornate floors. Stop for afternoon high tea at the Hopetoun Tea Rooms – or just salivate at the window. If you can't get a seat, make do with bag of the delicious chocolate frogs from Haighs.
Want to get lost on purpose and discover some of Melbourne's hidden secrets? CityDays experiences are a must for both Melbourne first-timers and locals looking to discover something new. Not only do they immerse you in some of the best architecture, artworks, laneways and quirky bars and cafes the city has to offer, but at the same time they engage you in a puzzle-filled game, taking your sight-seeing to the next level.
Expect winding riddles, cryptic directions, surprising facts, underground gems and plenty of opportunities to work together as a team to try and top the leaderboard. By the end of a CityDays game you'll not only have had a great time, but you'll have experienced a whole new side of the city in doing so.
3. Eat your way around the world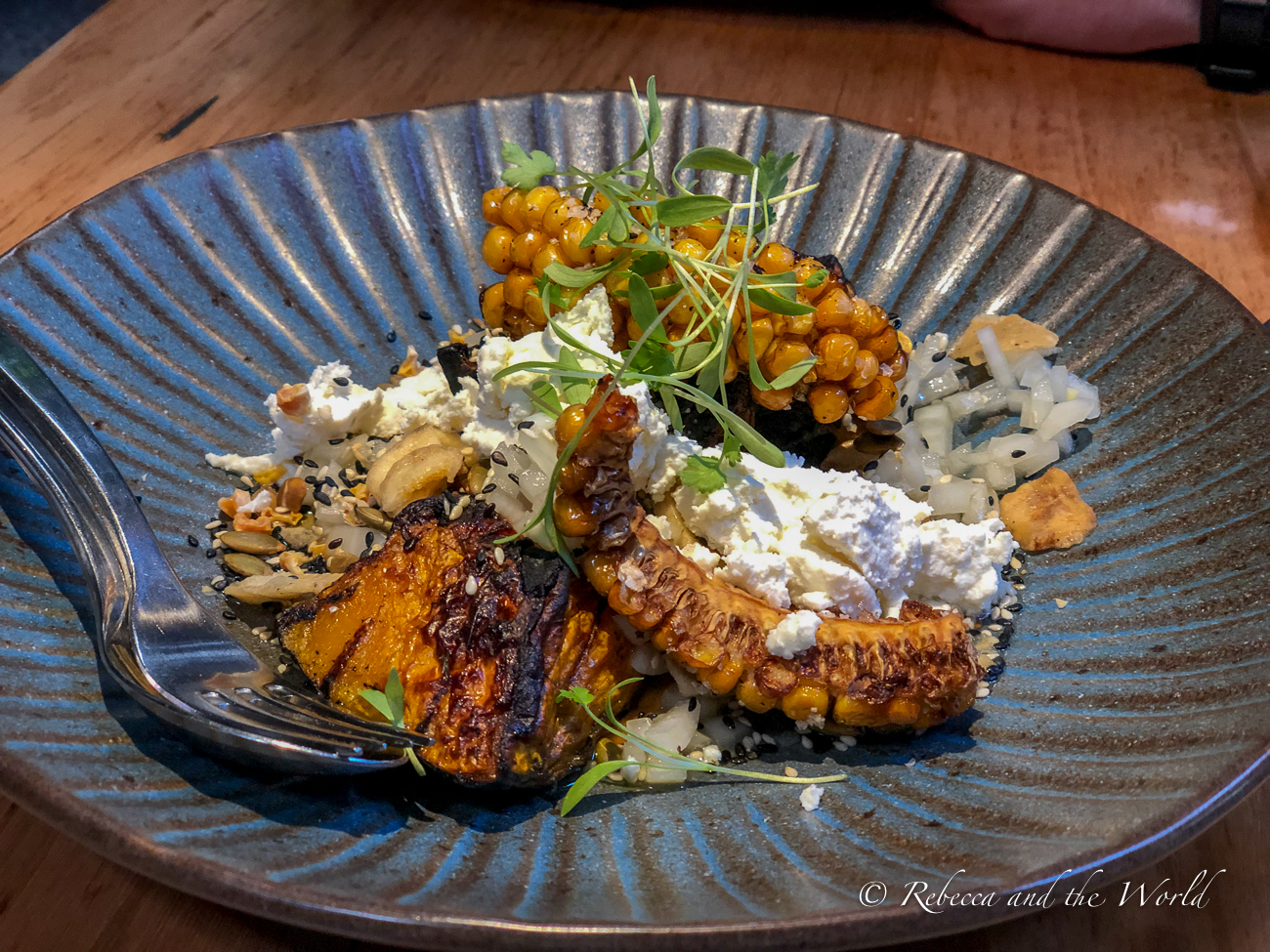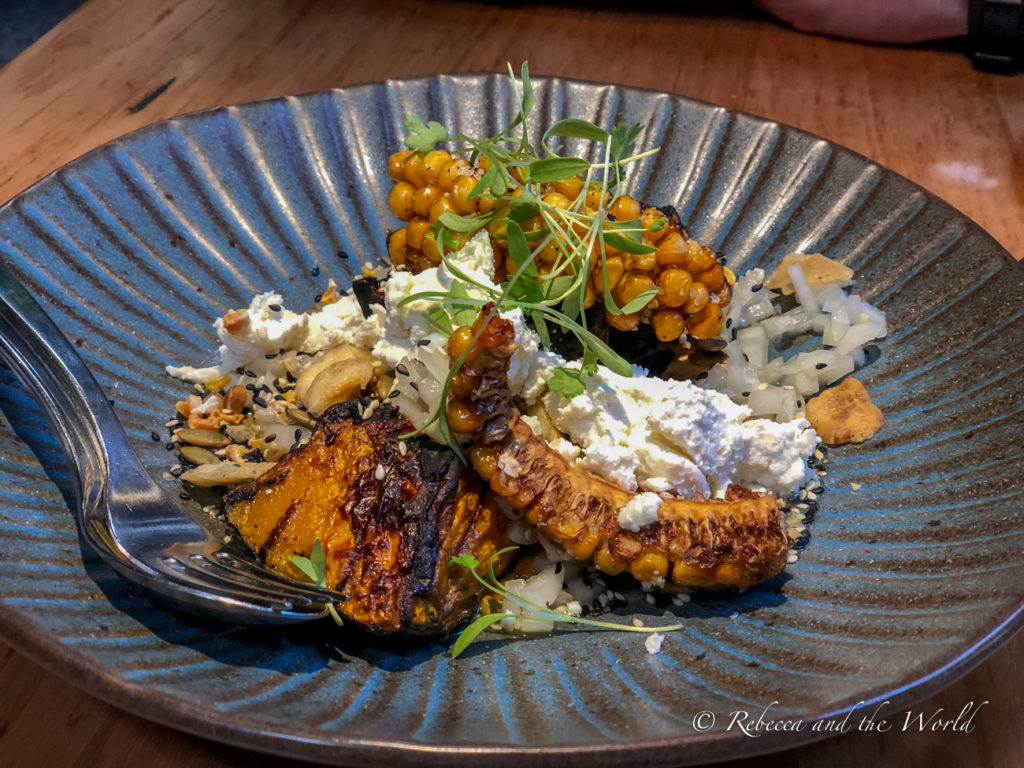 There aren't just hundreds of things to see in Melbourne, there are hundreds of places to eat. And eating should play a big role in any Melbourne itinerary (FYI, I've got guides to a weekend in Melbourne, 3 days in Melbourne and 5 days in Melbourne). Melbourne is renowned for its food scene, and in this city you can find pretty much any cuisine you're after.
From gourmet pub food, to Thai and Vietnamese, to Ethiopian, to American barbecue, to Greek, to Pakistani, to homestyle cooking and everything else in between – you name it, we have it.
We've also got something for everyone's budget, from cheap eats to cover-your-eyes-when-you-sign-the-credit-card-bill fine dining.
You can read my (constantly updated) recommendations for where to eat in Melbourne where I highlight the best Melbourne restaurants.
If you'd like to join a foodie tour of Melbourne, check out this 4-hour walking food and culture tour.
4. Grab a pub meal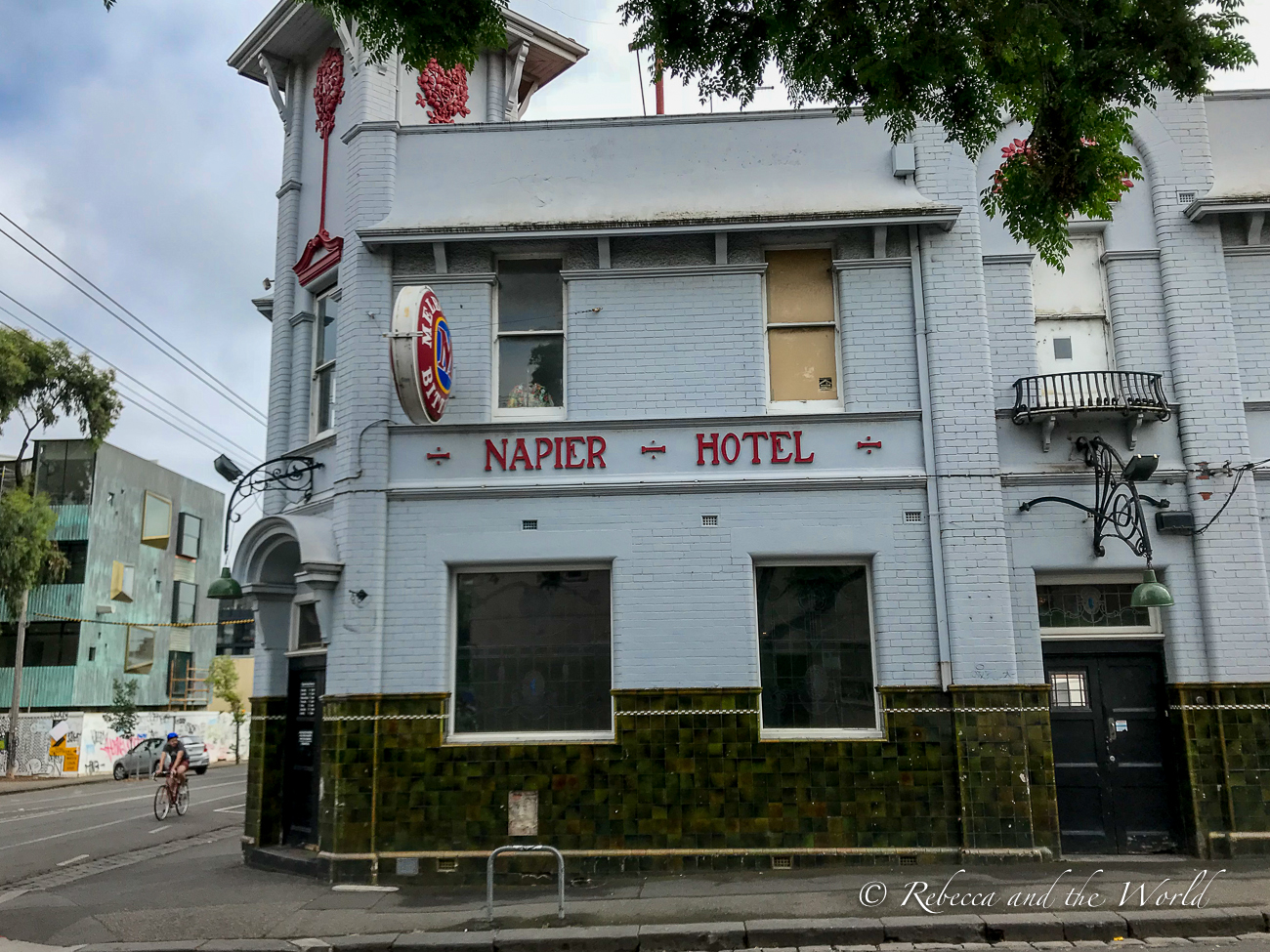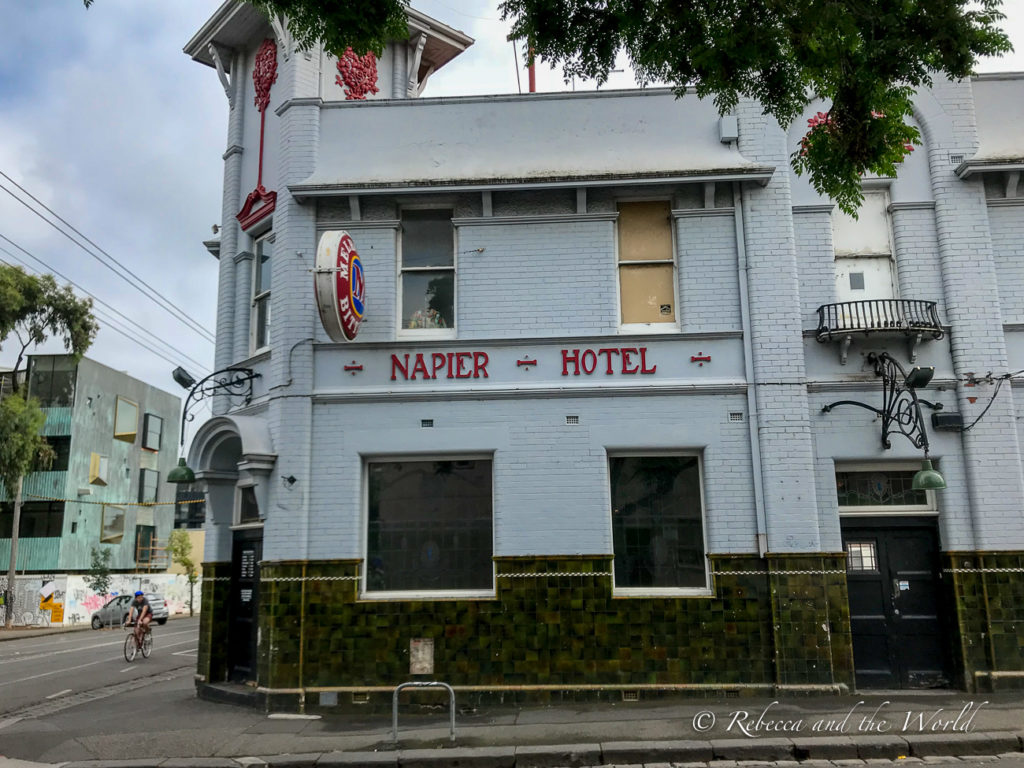 Speaking of food, there's nothing more Australian than grabbing a pub meal.
A classic Aussie pub meal is a chicken parmigiana, or a parma (not a parmi!). A piece of chicken is flattened and smothered with tomato sauce, sometimes ham and always plenty of cheese. And always served with chips.
Whatever tempts your tastebuds, pubs (or "boozers") are where the locals hang out, so they're the best places to visit to appreciate Melburnian local life.
The best boozers can be found outside of the CBD, especially in the inner suburbs of Fitzroy and Collingwood. Here, the pubs are unpretentious and usually have a reputation for great food.
My personal faves are the Union Club Hotel, the Napier, the Standard or the Rose. I'm also a huge fan of the food at the Marquis of Lorne – try the potato cakes.
For something a bit fancier, the Builders Arms Hotel is under the helm of celebrity chef Andrew McConnell – but you'll still find classic comfort meals.
5. Check out the bar scene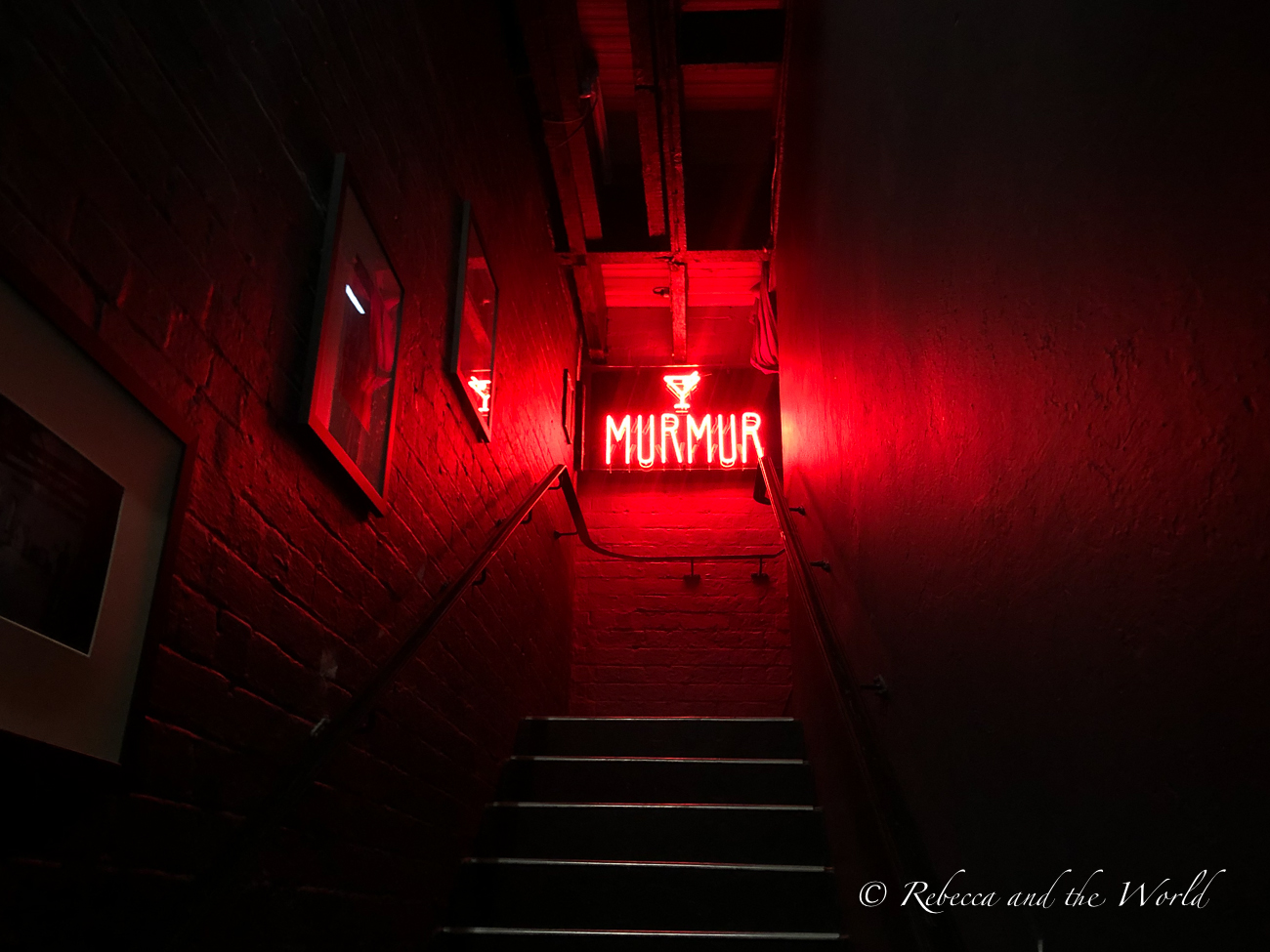 If a pub's not really your scene, don't worry. Melbourne is awash with cocktail bars and rooftop bars, and you'll have plenty of choices when deciding where to go out in Melbourne.
In the city, check out Rooftop Bar (aptly on a rooftop), Beneath Driver Lane (in a basement), or Chuckle Park (down a laneway).
In the Fitzroy/Collingwood area, I love the classy prohibition vibe of The Everleigh, the Black Pearl is a neighbourhood staple, and Naked in the Sky is great for the views.
Don't know where to begin? Join this hidden bar tour to discover some of the best bars in Melbourne, or on this boozy history tour you'll learn about history with a drink in hand.
6. Go neighbourhood-hopping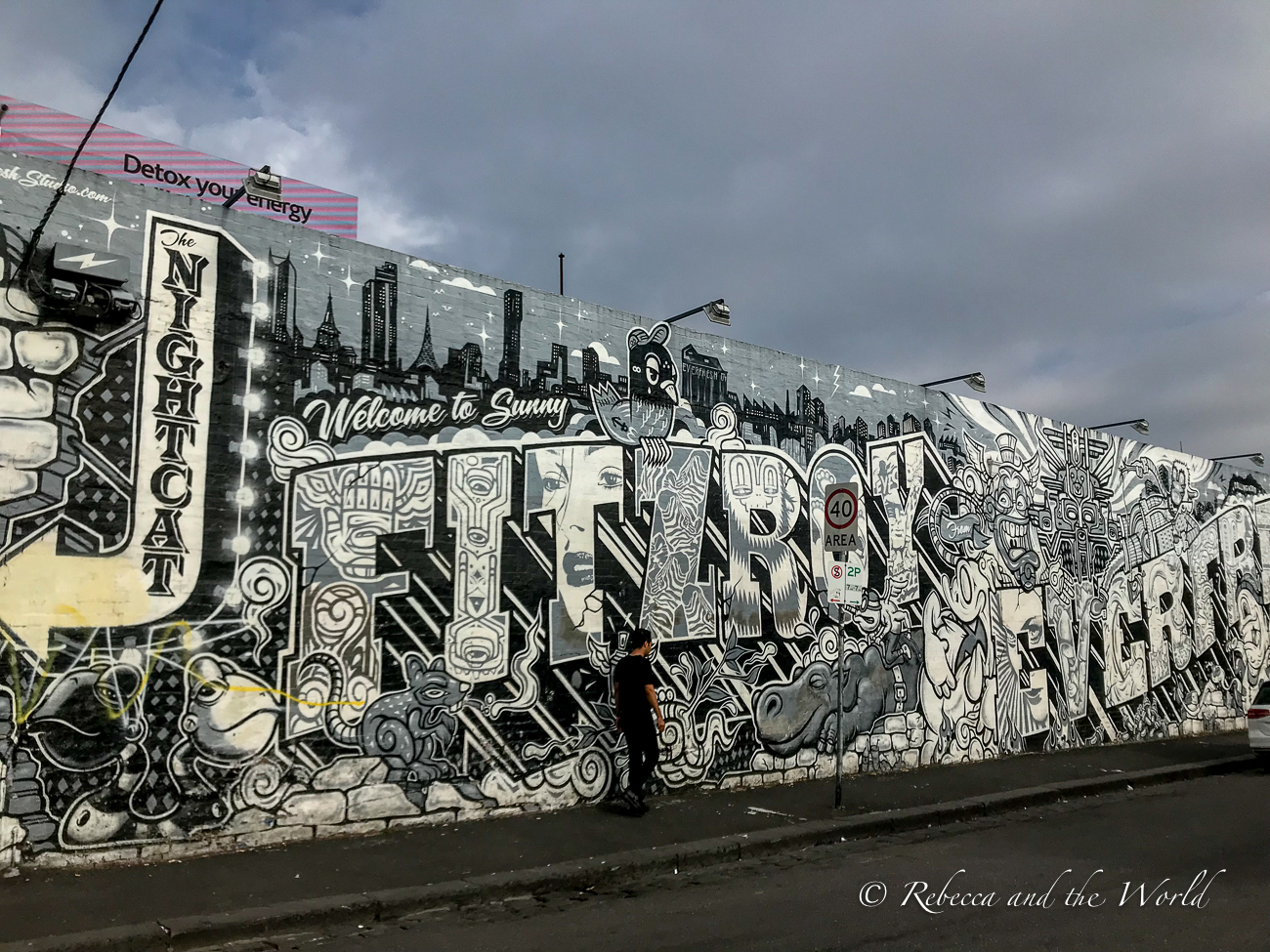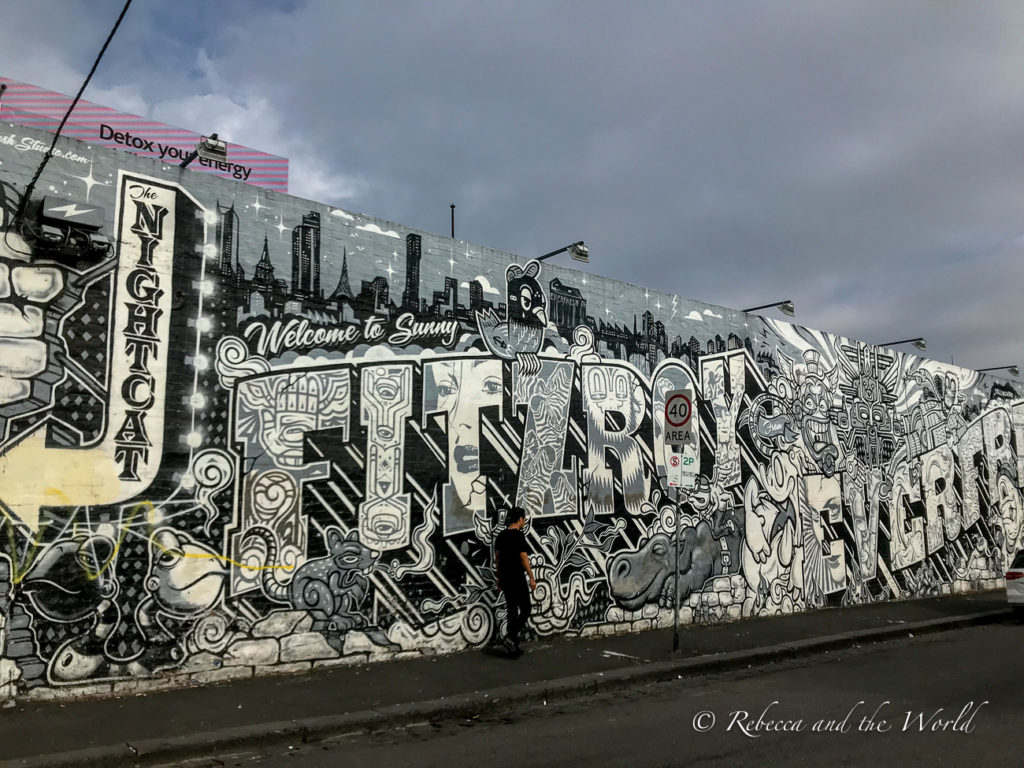 A lot of Melbourne's best things to do can be found in the CBD. But the CBD is also busy and it's not where most Melburnians live.
On your visit to Melbourne, make some time to get out of the CBD and explore a few of Melbourne's neighbourhoods.
Smith Street in Collingwood (recently voted the coolest street in the world), Brunswick Street in Fitzroy, High Street in Northcote, Lygon Street (the Brunswick East end), Sydney Road in Brunswick, Swan Street in Richmond, Fitzroy Street in St Kilda, and Carlisle Street in Balaclava are all great spots to grab a bite, go shopping and people-watch.
7. Explore the Queen Vic Market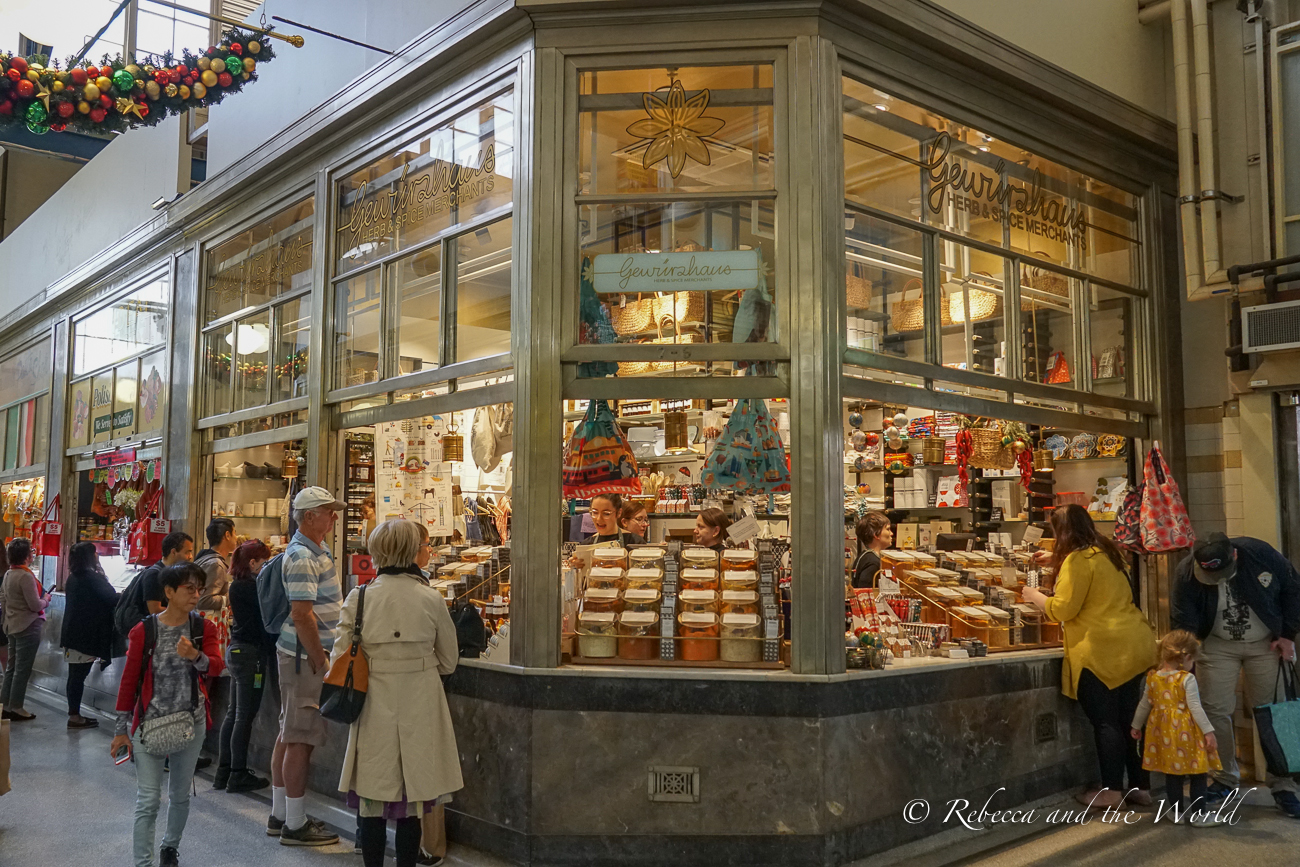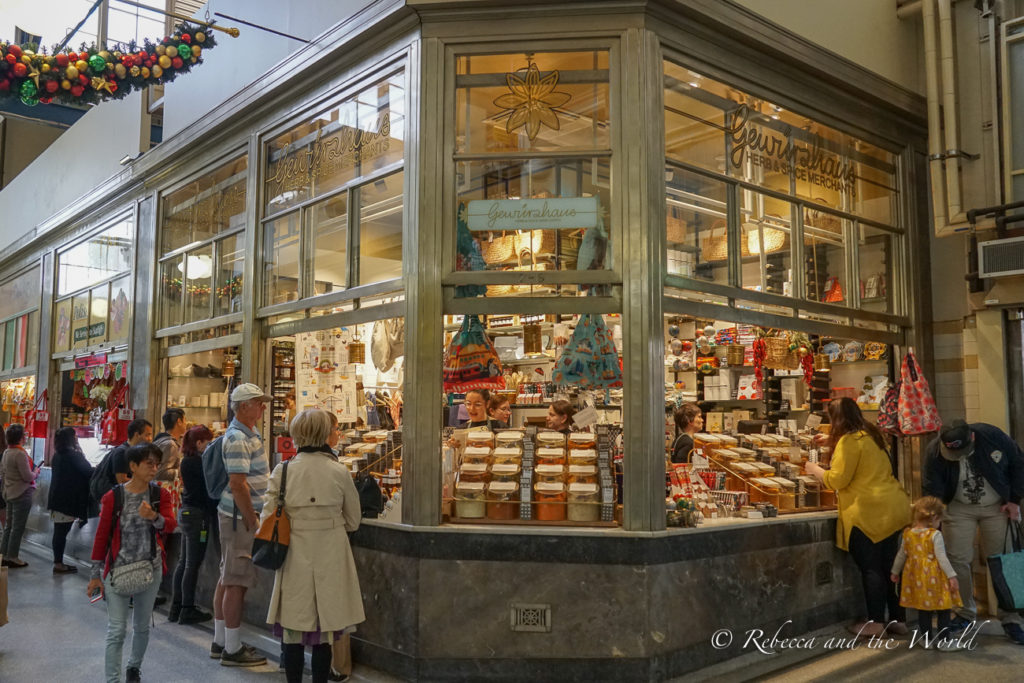 The Queen Victoria Market is Melbourne's most famous market. While it's a market that locals shop at – here you can buy everything from fresh fruit and vegetables to cheese and quince paste to seafood – it's also an iconic Melbourne attraction to explore.
Must-try foods are the piping-hot jam donuts from the American Doughnut Kitchen and the gooey cheese toasties from Ripe.
Simply wander the alleyways, stopping for samples and buying snacks, or join a food tour. I love the Ultimate Foodie Tour. It's a great way to learn more about the market and its vendors and, most importantly, eat your way through the best stores. (Come hungry – I was stuffed by the end of this awesome Melbourne walking tour!)
For souvenir shopping, focus your efforts on the cute shops in String Bean Alley.
If you're in town on a Wednesday night, check out the night markets. The summer and winter markets are packed with street food vendors, live music and drinks. There are also specialty festivals most weekends, usually focusing on different cuisines from around the world.
8. See a band at an iconic music venue
Melbourne is known for its music culture, and you can catch both up-and-coming and well-known bands at venues like the Corner Hotel, the Tote, and the Northcote Social Club.
Sticky carpet included.
Many have cheap or even free live music throughout the week. (Read more cheap things to do in Melbourne to help save you money.)
For big-name bands, the Forum Melbourne is right in the CBD. This iconic music venue has hosted everyone from Ozzy Osbourne to Harry Styles to Madonna. It doesn't look like much from the outside, but the interior is stunning.
9. Learn about First Nations culture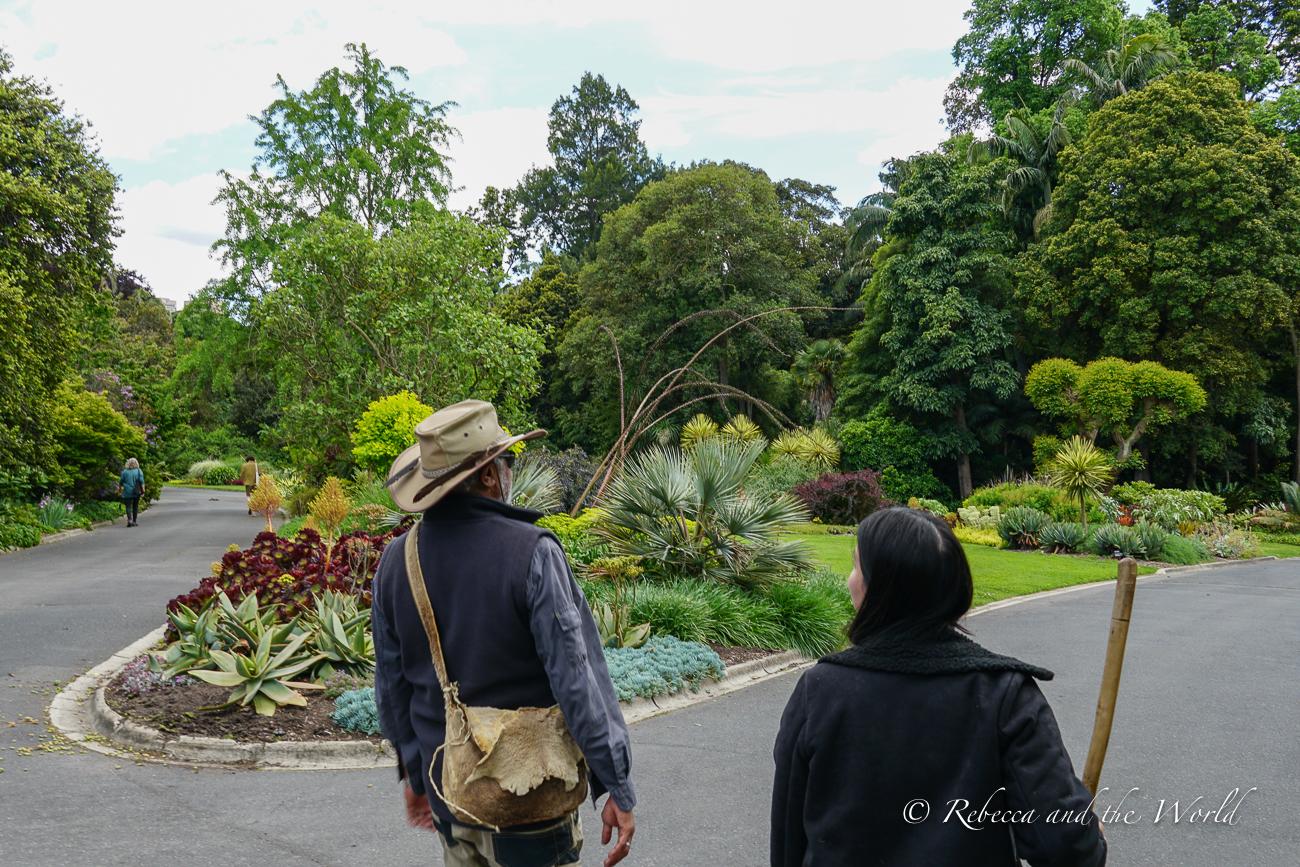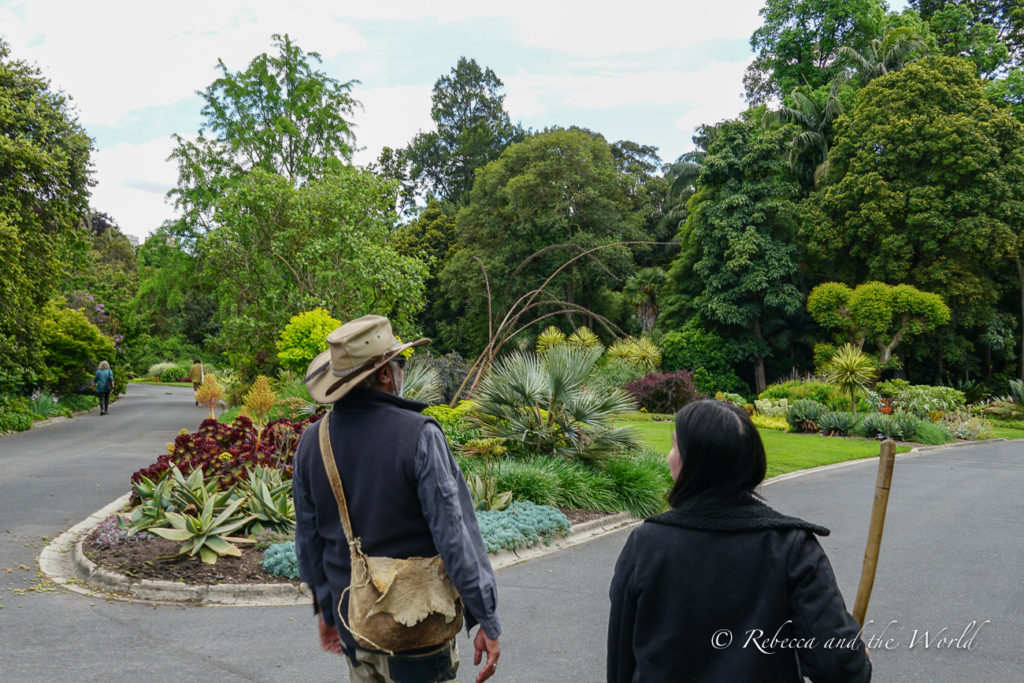 Australia is home to the oldest living culture on the planet, and you don't even need to leave the city to learn more about Indigenous Australia.
One of the best Melbourne tours to take is the Aboriginal Heritage Walk at the Royal Botanic Gardens. The tour starts with a traditional welcoming ceremony, then, over 90 minutes, you'll spend time with an Indigenous guide learning about traditional uses of trees and plants for medicine, food and tools.
It's also a chance to learn more about First Nations' connection to the land, and have a yarn about culture, history and modern-day challenges facing Aboriginal people in Australia. In my opinion, this is a tour that international visitors and Australians alike should take.
The Koorie Heritage Trust also runs an hour-long tour around Fed Square and along Birrarung Marr. This organisation works toward bridging the gap between Aboriginal and non-Aboriginal people and raising awareness and appreciation of Aboriginal culture.
At the Melbourne Museum, check out the Bunjilaka Aboriginal Cultural Centre. There are permanent exhibitions as well as temporary exhibits that showcase the vibrant Indigenous culture.
Keen to learn more? This guide to Indigenous Melbourne has many more ways to deepen your knowledge of Aboriginal culture and history.
10. Visit a museum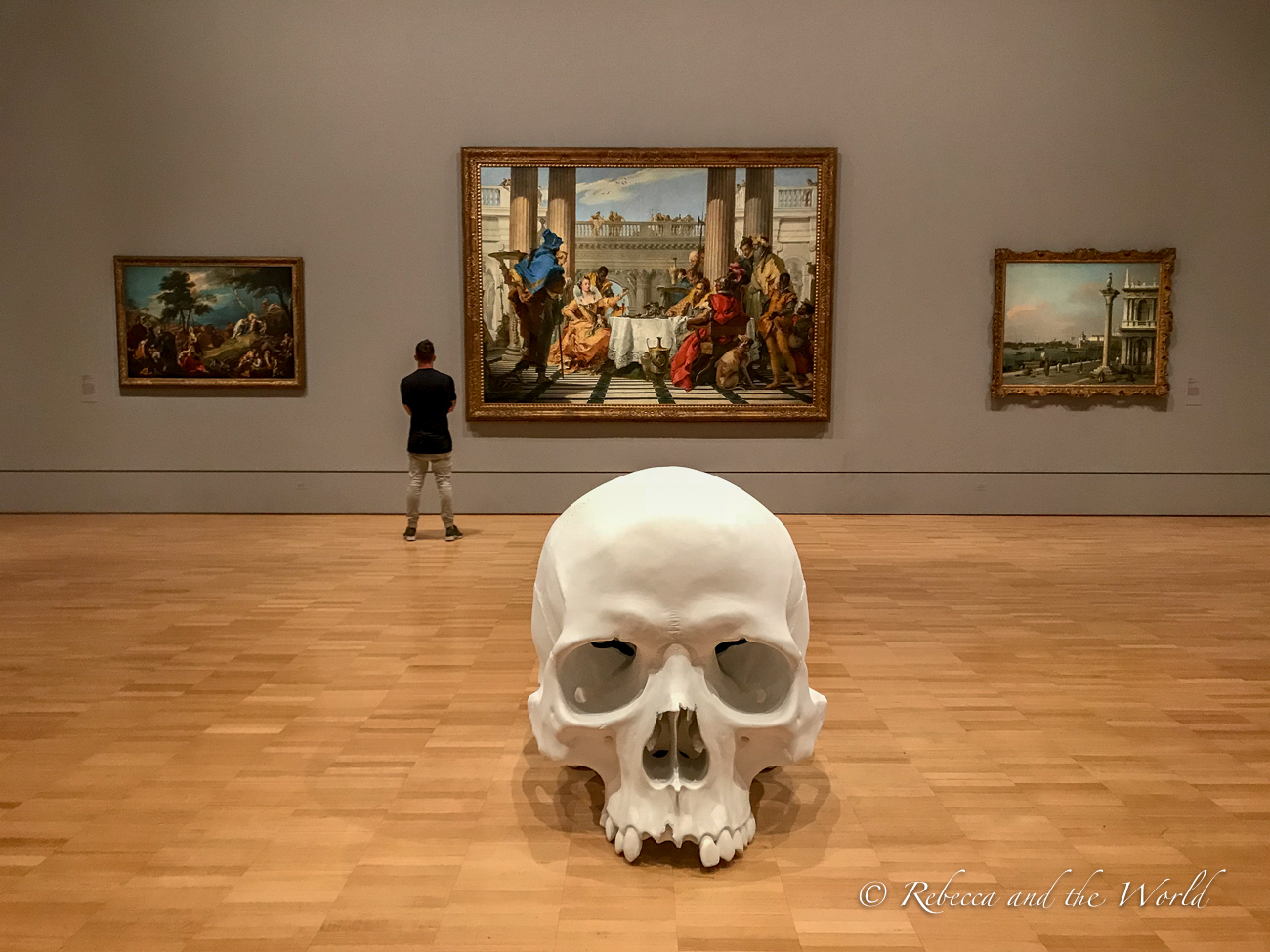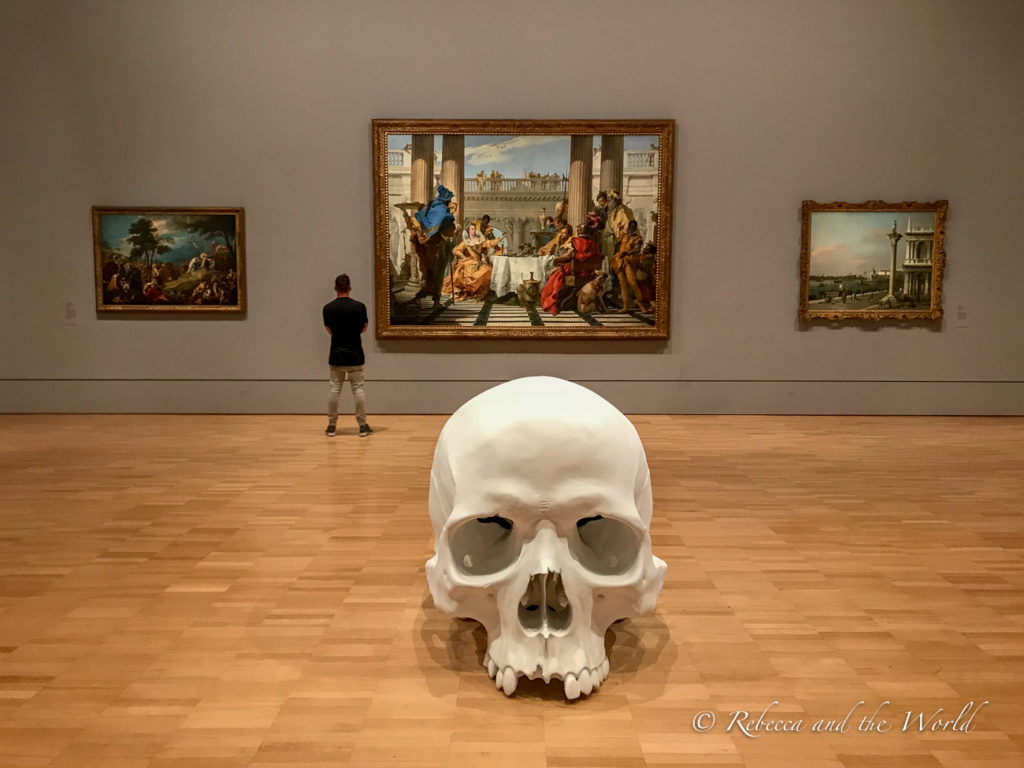 You could easily spend days in Melbourne exploring just the museums. Many of them are also free – and if you're on a budget in Melbourne, then check out my guide to the best free things to do in Melbourne.
In addition to the Melbourne Museum (which has extensive exhibits about the city's history and is one of the best things to do in Melbourne with kids), check out the following:
You can also read my full guide to the many museums Melbourne has to offer.
11. Grab a coffee
Melbourne is renowned for its coffee. You can easily get into an animated conversation in this city about the right way to drink coffee, where to drink coffee and where to buy your beans. So, while you're in Melbourne, try some.
We even have our own coffee, a Magic. It's rarely on a coffee shop menu, so you have to be in the know. It's basically a strong ristretto.
Confession: I don't drink coffee. Never have, never will (and that doesn't make me less of a Melburnian!).
In any case, I asked around for some recommendations for the best coffee shops in Melbourne, and the responses consistently came back as Proud Mary's, Brother Baba Budan, Seven Seeds and St Ali. They're just a handful of the best places to visit in Melbourne to get good coffee – there are dozens more.
This walking tour covers cafes and culture in the CBD, visiting four popular coffee houses.
12. Ride a tram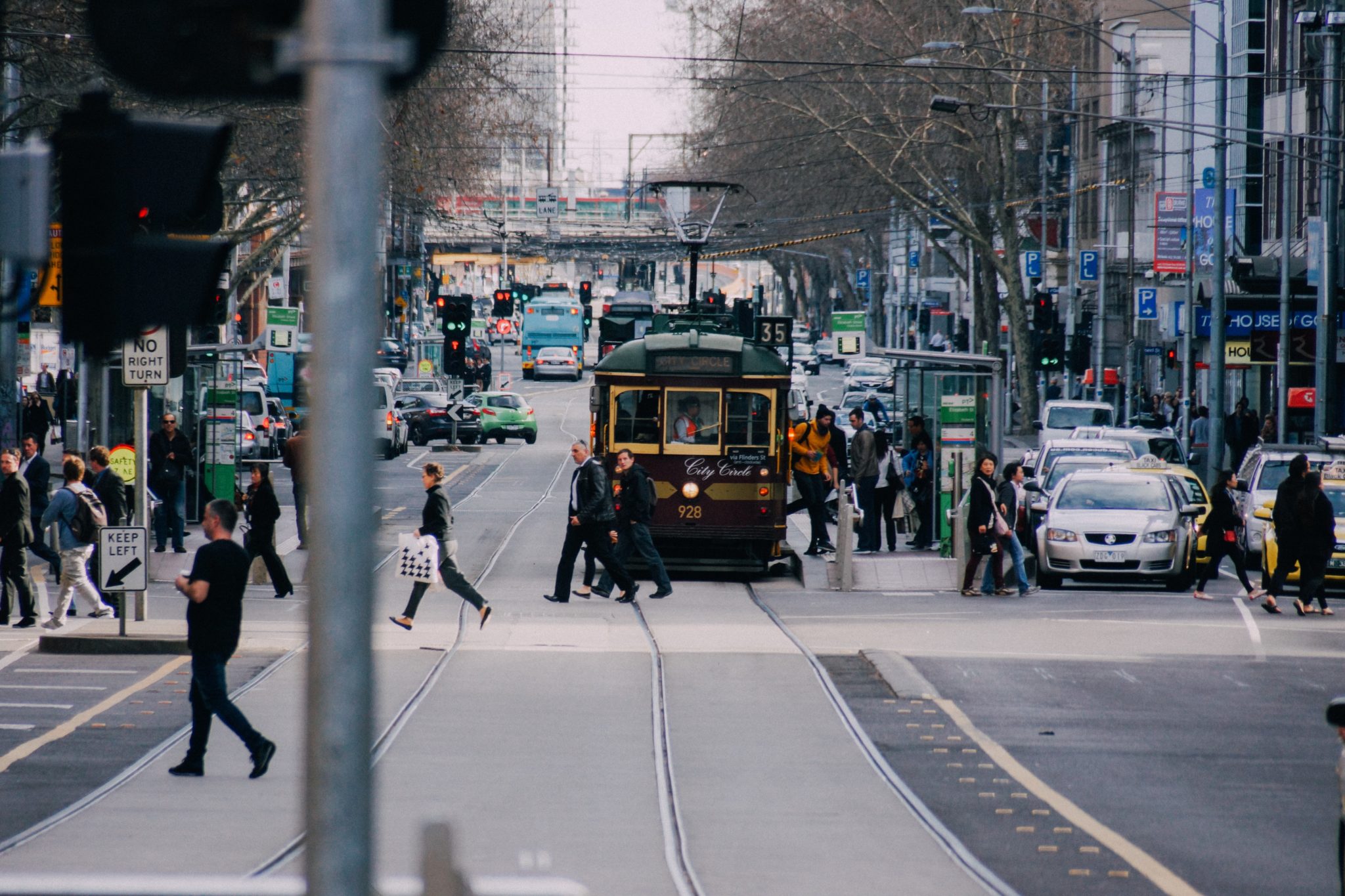 I felt a bit silly including this here, because trams are a common mode of transport for Melburnians. So it might seem funny to include this as something you must do when you visit Melbourne.
BUT, if you're from a city that doesn't have trams (and that's most cities around the world…), then riding a tram is a pretty novel thing to do and something you must do in Melbourne.
While our trams aren't as historic as the ones in, say, San Francisco, they're often the easiest way to get around the city. You can check out a tram map online or download the Public Transport Victoria app. You'll need a Myki card to ride a tram, except in the free tram zone, which covers the CBD and some inner parts of the city.
The City Circle Tram network is free all the time and the perfect transport for Melbourne sightseeing. These heritage trams pass all the major Melbourne attractions with bonus commentary, so they're also a good way to orient yourself with the city.
13. Check out Federation Square
Fed Square is a great hub for visitors and one of Melbourne's points of interest.
It's close to Flinders Street Station, the city's main train station – which is also worth a gander for its architecture.
Fed Square is also stuffed with museums, restaurants and bars, and on most weekends there's a concert or event or exhibition here, so you can rest your weary feet while being entertained. During major sporting events like the Australian Open, seats are set up so you can watch the matches on the huge TV screen.
I highly recommend checking out The Ian Potter Centre (Australian art), the Koorie Heritage Trust and ACMI, all located at Fed Square.
14. View the grandeur of the State Library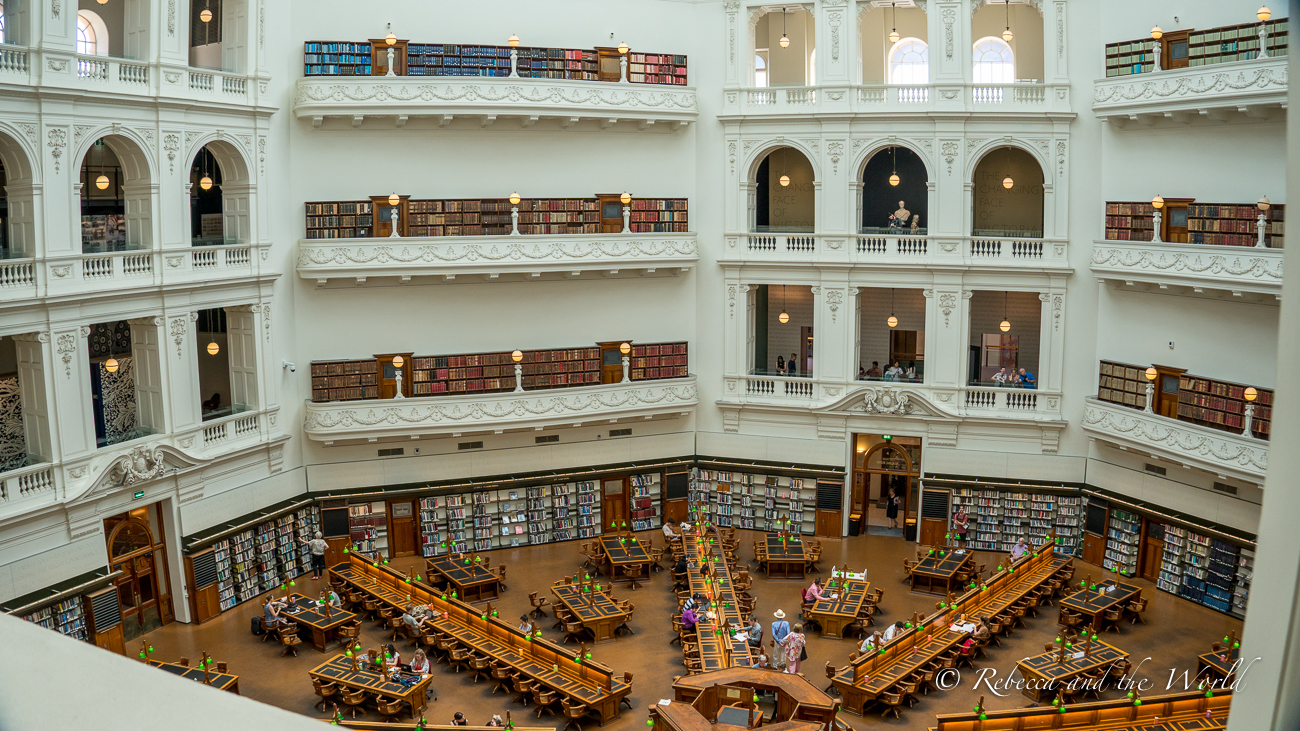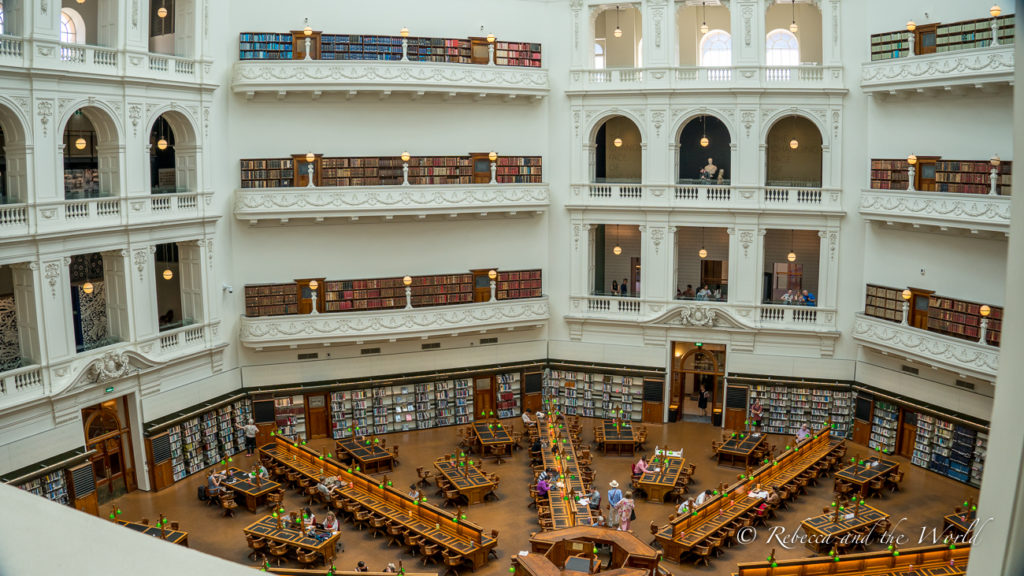 During the Victorian gold rush of the 1850s and 1860s, a lot of money poured into Melbourne, which resulted in extraordinary investment in architecture.
One of the most beautiful buildings in Melbourne is our State Library. It's just undergone a huge renovation, and it's definitely worth your time to pop in here for a look.
Check out the photogenic La Trobe Reading Room and recently reopened Queen's Hall. You can also view Ned Kelly's armour in the Victoria Gallery, and Australian art in the Cowan Gallery. Or just take some time out in one of the best places to go in Melbourne for some peace and quiet.
If you'd like to learn more about the library, there are free tours throughout the week.
15. Sample craft beer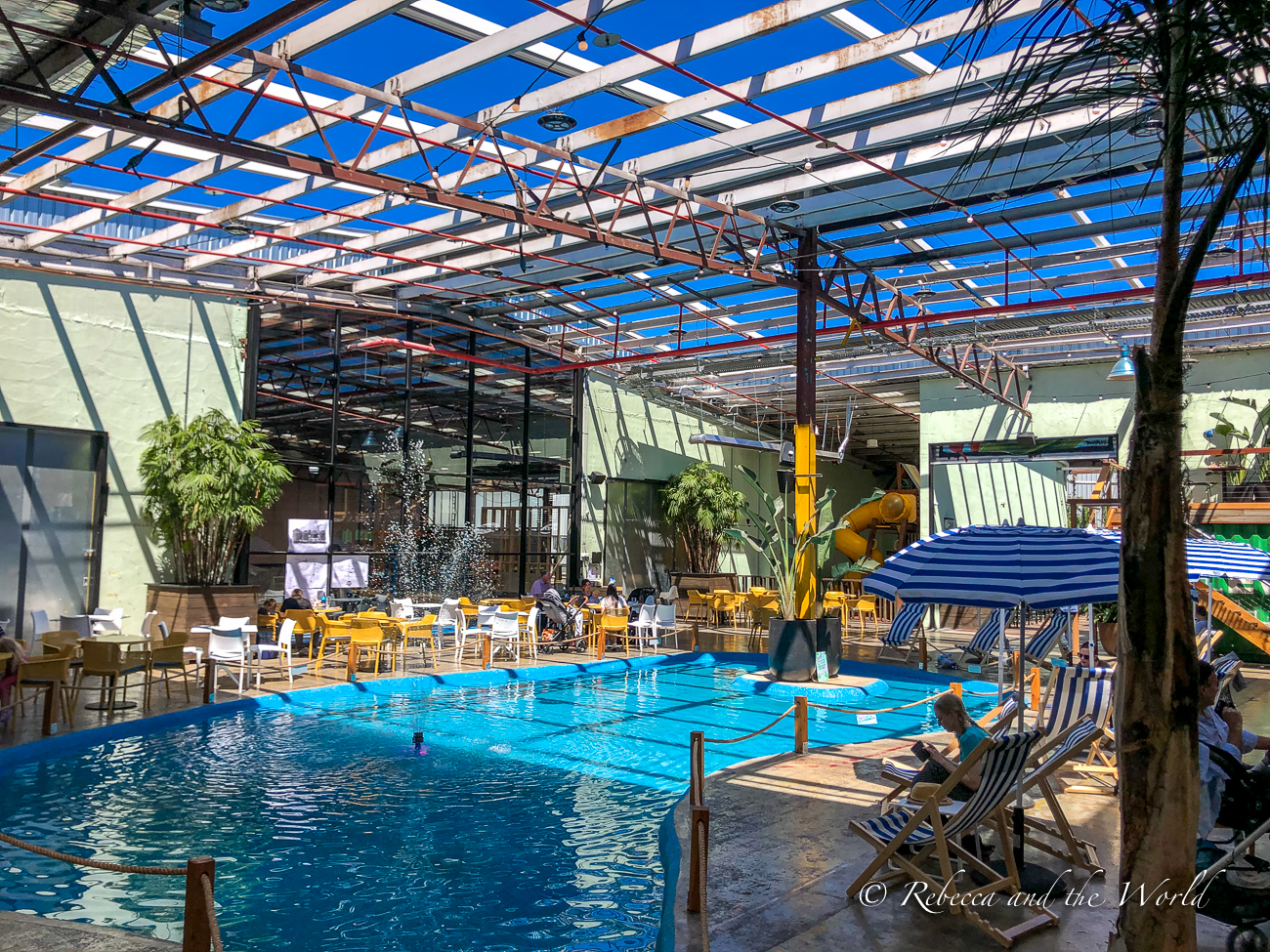 The craft beer scene in Melbourne has blown up in the past few years, and there are several breweries that you can visit.
Head to Collingwood and start at Bodriggy Brewing Company (technically in Abbotsford), Stomping Ground (family-friendly), Molly Rose and Fixation.
A bit harder to reach but worth the Uber ride is Moon Dog World in Preston. It's got an indoor pond and reminds me of a tiki bar.
Many of the beers from these breweries are also served on tap at the pubs I mentioned earlier.
16. Go wine-tasting in the Yarra Valley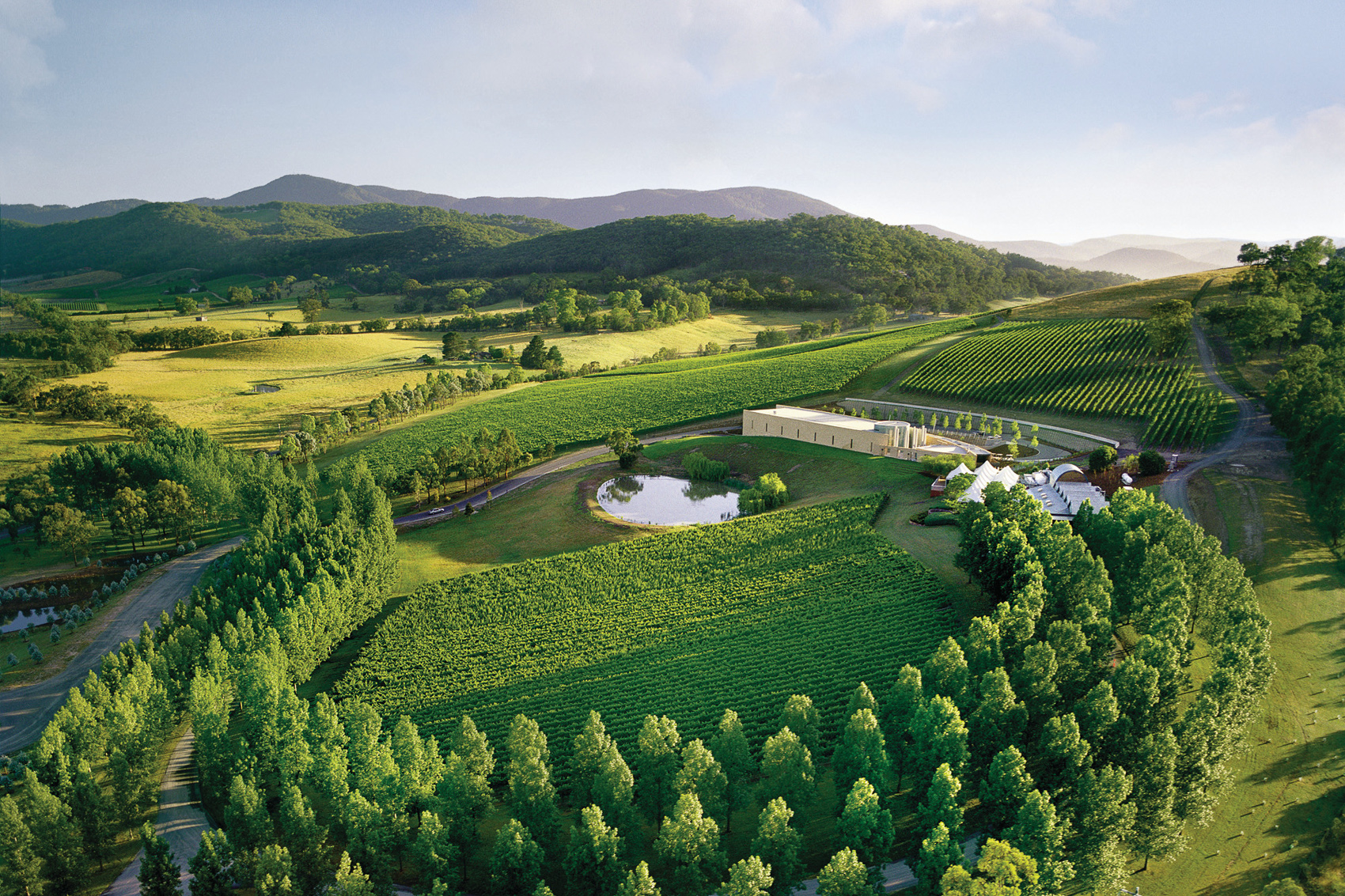 Melbourne is lucky – we have an incredible wine region right on our doorstep. Just an hour from the city is the Yarra Valley.
Known for producing delicious Shiraz, Cabernet Sauvignon, Pinot Noir, Merlot, Chardonnay and Sauvignon Blancs, you can easily take a day trip to the Yarra Valley and sample these specialties.
It's easy to drive yourself out here, but I want you to be safe, so book a guided day tour instead. This wine tour visits four wineries, with stops for lunch and chocolate tasting, while on this day tour to the Yarra Valley you'll sample wine, cheese and chocolate.
17. See a show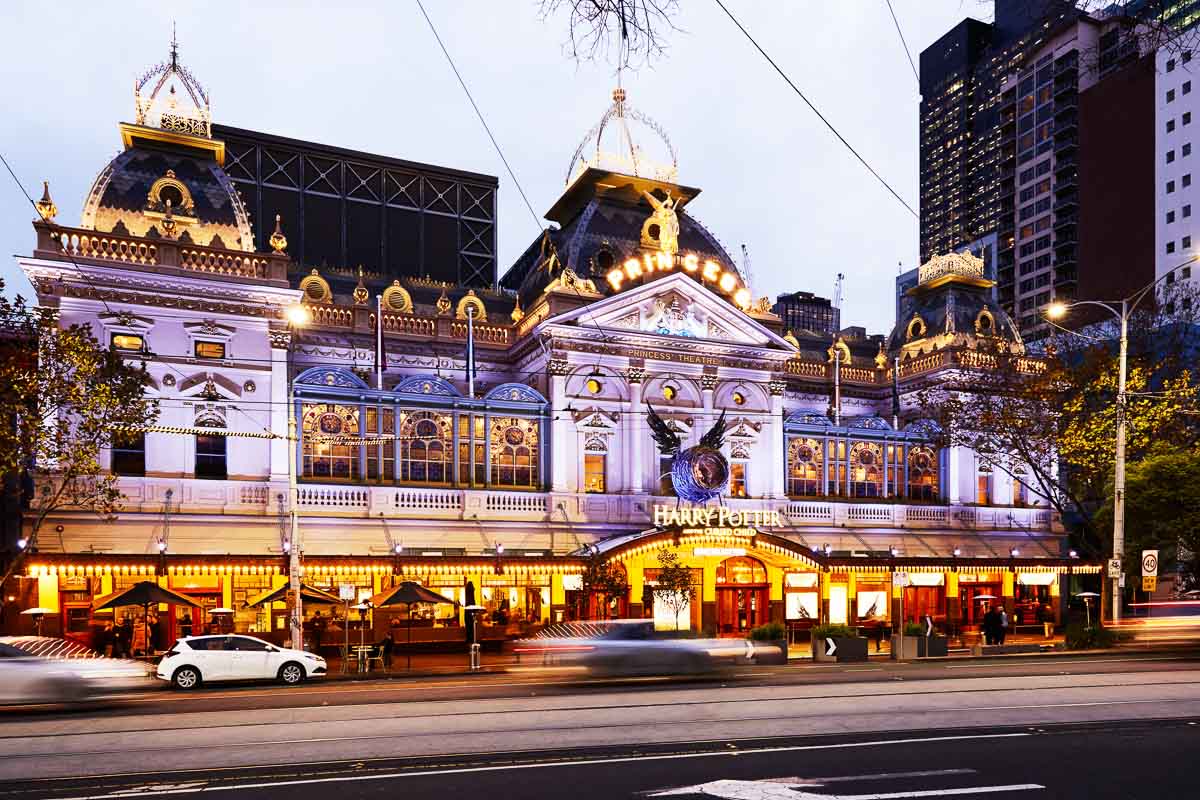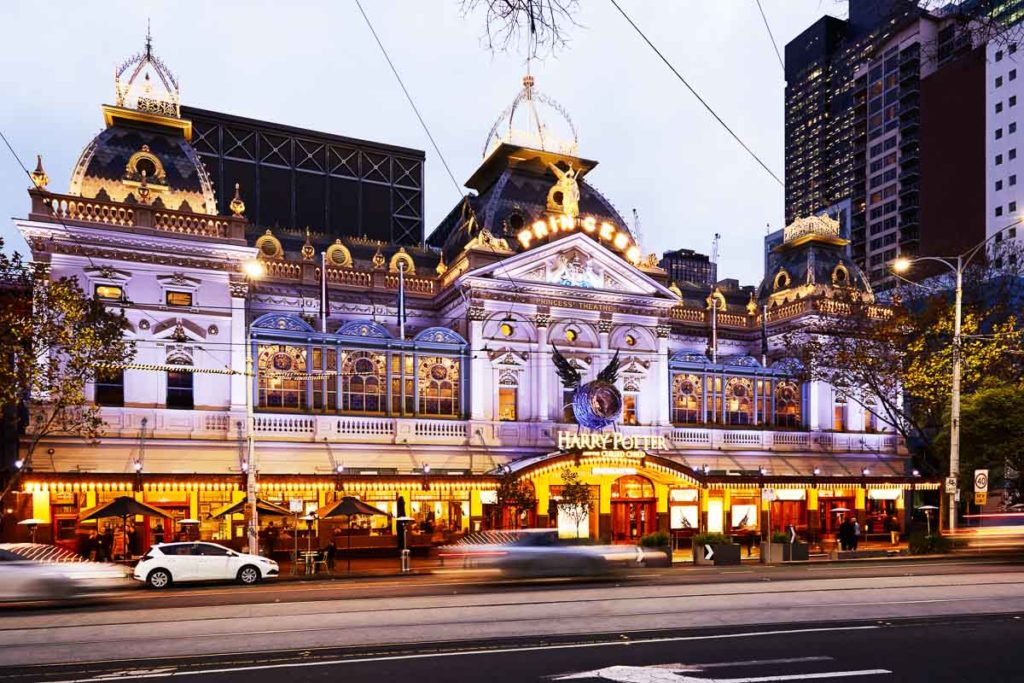 As the country's "Capital of Culture", Melbourne gets the pick of the theatre shows that come to Australia. We also have a thriving arts scene with bold and creative local productions.
Wondering what to see in Melbourne? It's hard to keep up with what's on, so check out the theatre websites for the latest:
Seeing a musical or a dance performance or an opera is a great way to spend a night out in Melbourne.
18. Get on a bike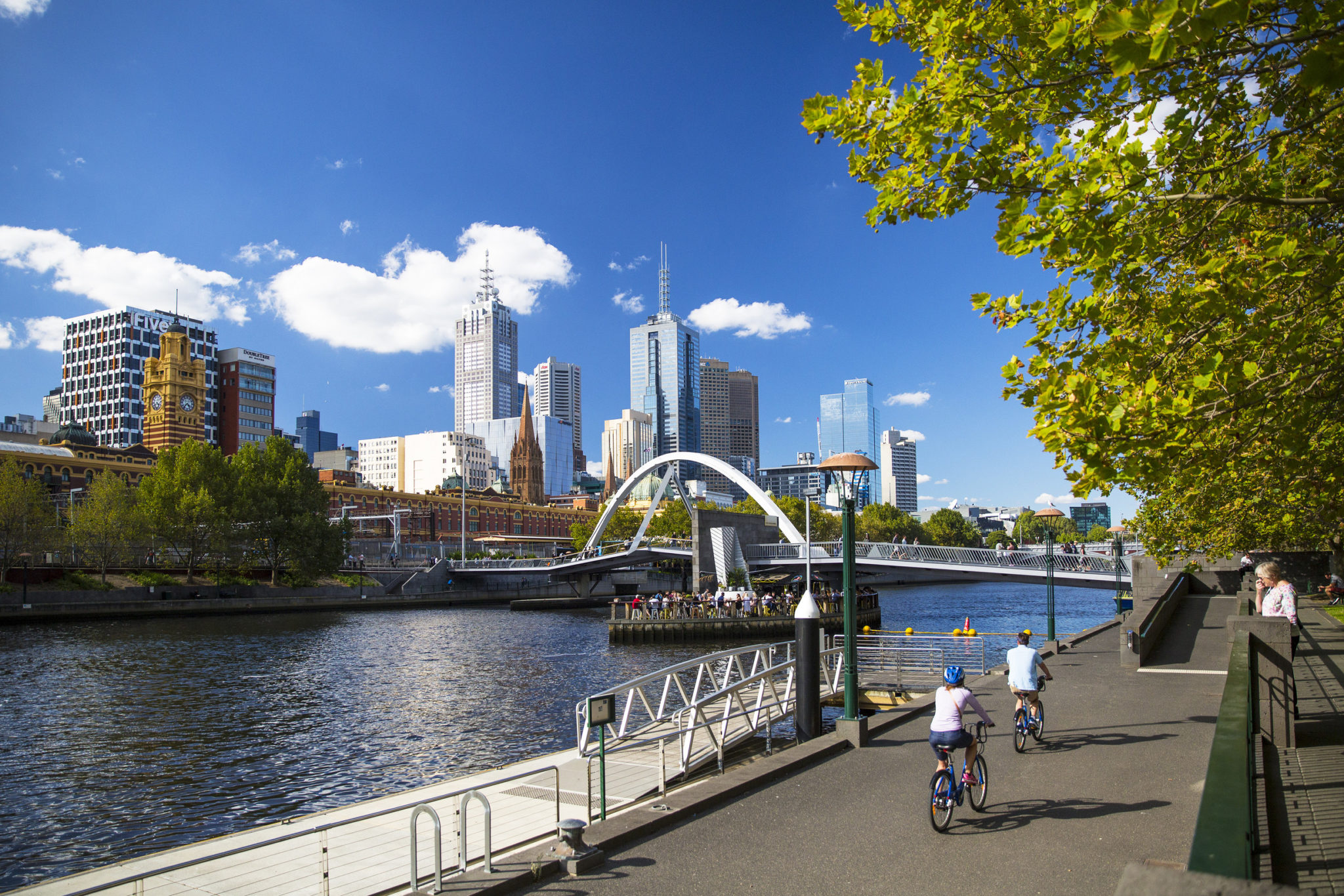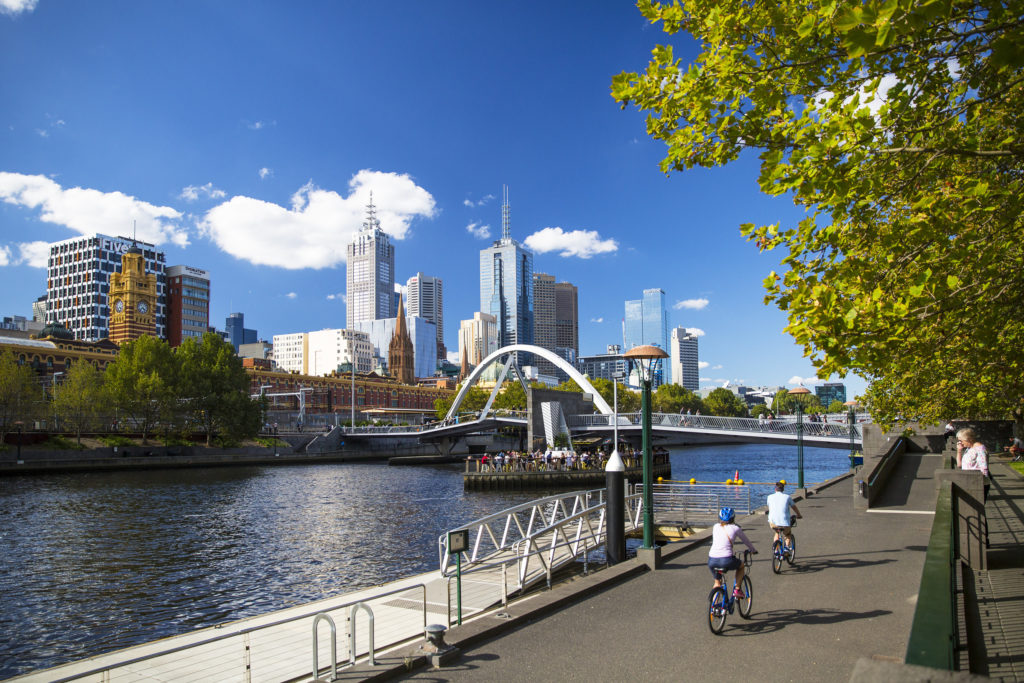 Melbourne is slowly creating the infrastructure for bike riders, on its way to becoming the Copenhagen of Australia.
Well, not quite – we still have a long way to go.
We used to have a bike share system but unfortunately that was scrapped several years ago. Instead, you can hire a bike from a private rental company like Blue Tongue Bikes. 
Take your wheels for a spin around the streets of Melbourne's city centre and suburbs, or get out of the city on a bike path such as the Yarra Trail.
19. Hike in the Dandenong Ranges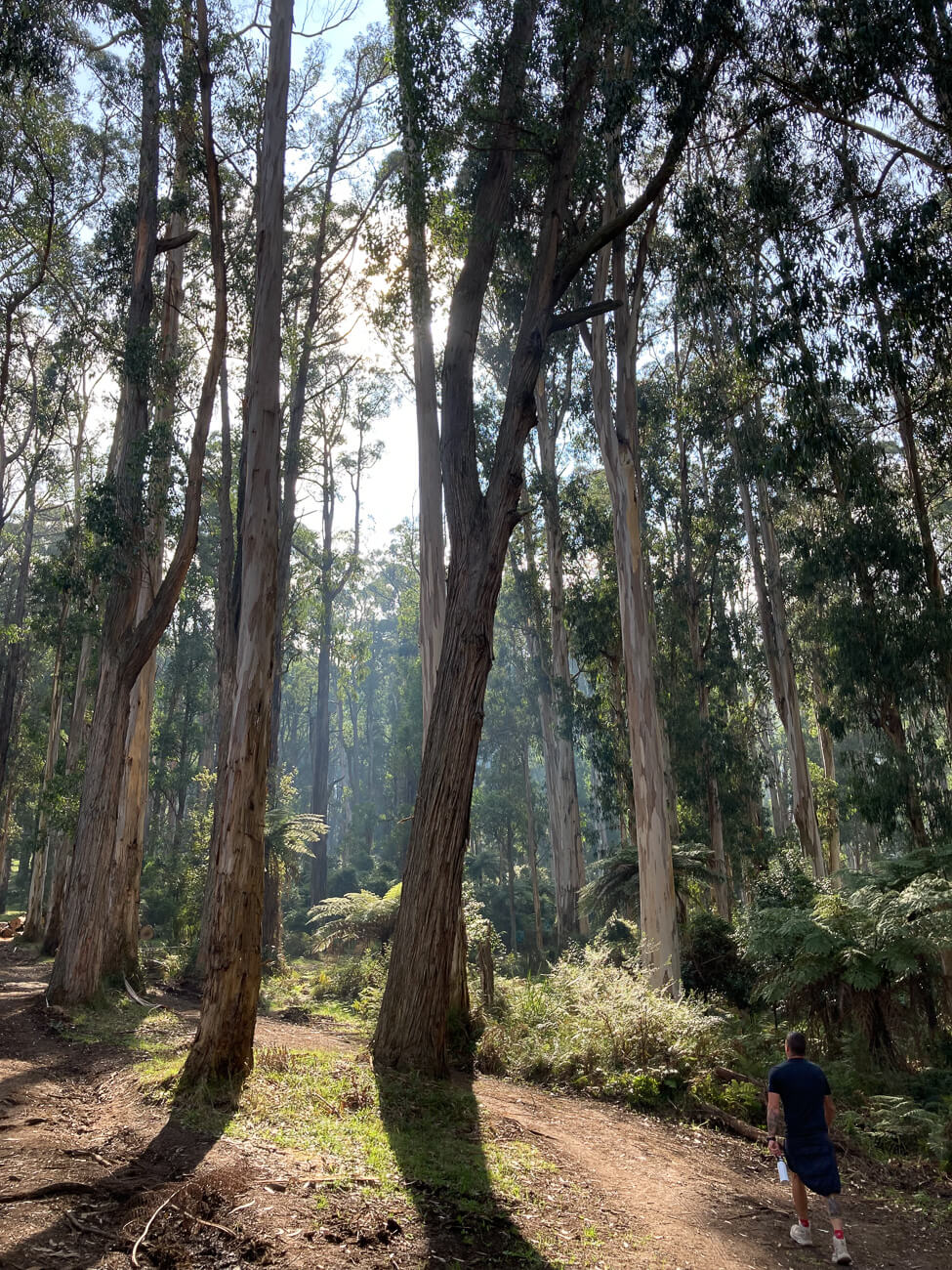 One of the closest national parks to Melbourne, the Dandenong Ranges is a great place to escape the city. Located only an hour's drive east of Melbourne, this national park is known for its scenic views, lush forests and cute villages.
Hike through towering mountain ash trees, visit the majestic waterfalls or have a picnic in one of the many parks. You might even be lucky to spot a lyre bird (we always hear them when we're walking out here but are yet to see one!).
A famous thigh-burner, the 1000 Steps is a 3-kilometre track up – you guessed it – a LOT of steps.
Easier trails include the Margaret Lester Forest Walk and Hardy Gully Nature Walk.
Pro tip: These walks and picnic areas are BUSY on the weekends, so aim for a weekday or get up early on the weekend.
20. Watch a game of footy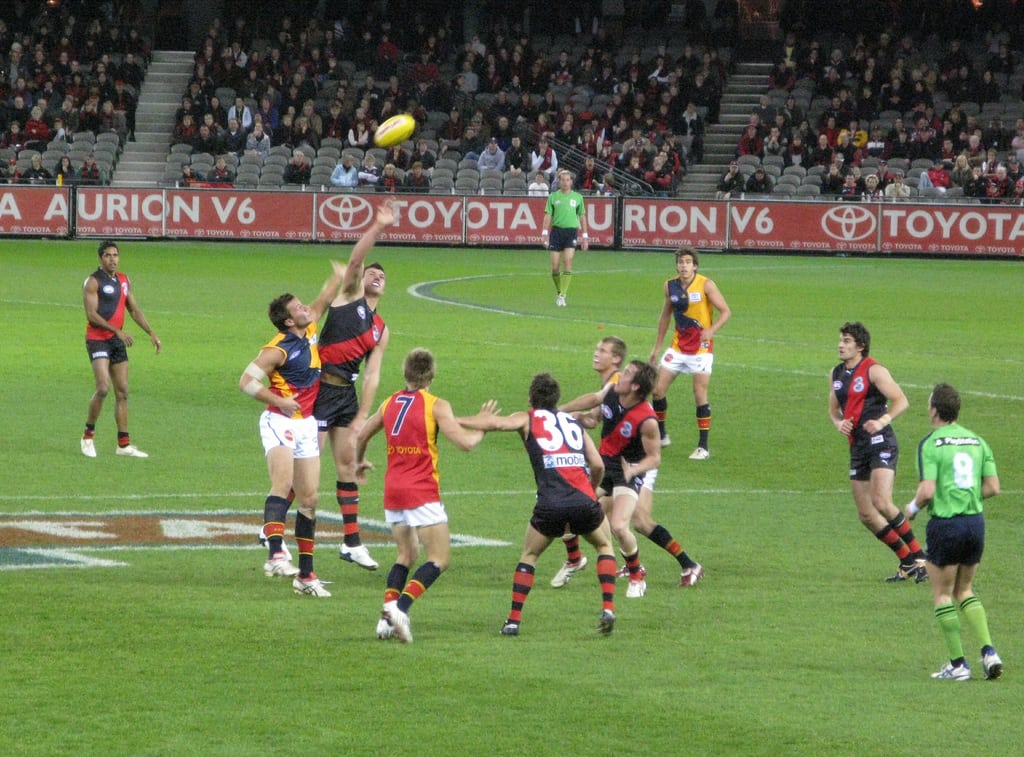 Australians are sports-mad, and the sport of choice for Melbourne is footy, aka Aussie Rules.
It's a game that rarely makes sense to outsiders, but to put it simply, it involves 36 very fit men in short shorts chasing an oval-shaped ball up and down a large field, with the aim of getting that ball through some white poles at each end.
I'm not a huge footy fan, but even I can't help getting caught up in the excitement of the roaring crowd at the Melbourne Cricket Ground (MCG).
The footy season starts in March each year and ends in late September with the Grand Final.
21. Shop at a market
A great way to remember your Melbourne trip is by taking something home with you. Beyond the retail centres and boutique shops, there are several markets around the city that sell great souvenirs.
On the weekend, vendors at the Rose St Artists' Market in Fitzroy sell handcrafted jewellery, handbags, clothing and homewares.
If you time your trip right, you might also catch the Heide Market, which is a collaboration with the Rose St Artists' Market. You can then explore the Heide Museum of Modern Art while you're there.
Pro tip: Avoid the touristy souvenir shops along Swanston Street. All the stuff here is mostly mass produced and you'll find many selling fake Indigenous artworks and crafts.
22. See a movie outdoors
In summer, Melburnians come out in their droves and, like most Aussies, there's no place we'd rather be than outdoors.
If you visit Melbourne in summer, you have to catch a flick at the Rooftop Cinema or the Moonlight Cinema. They play a range of classic movies and new releases, and there's always something to please everyone. You can book a bean bag or picnic basket, and buy snacks and drinks.
23. Pack a picnic for the Royal Botanic Gardens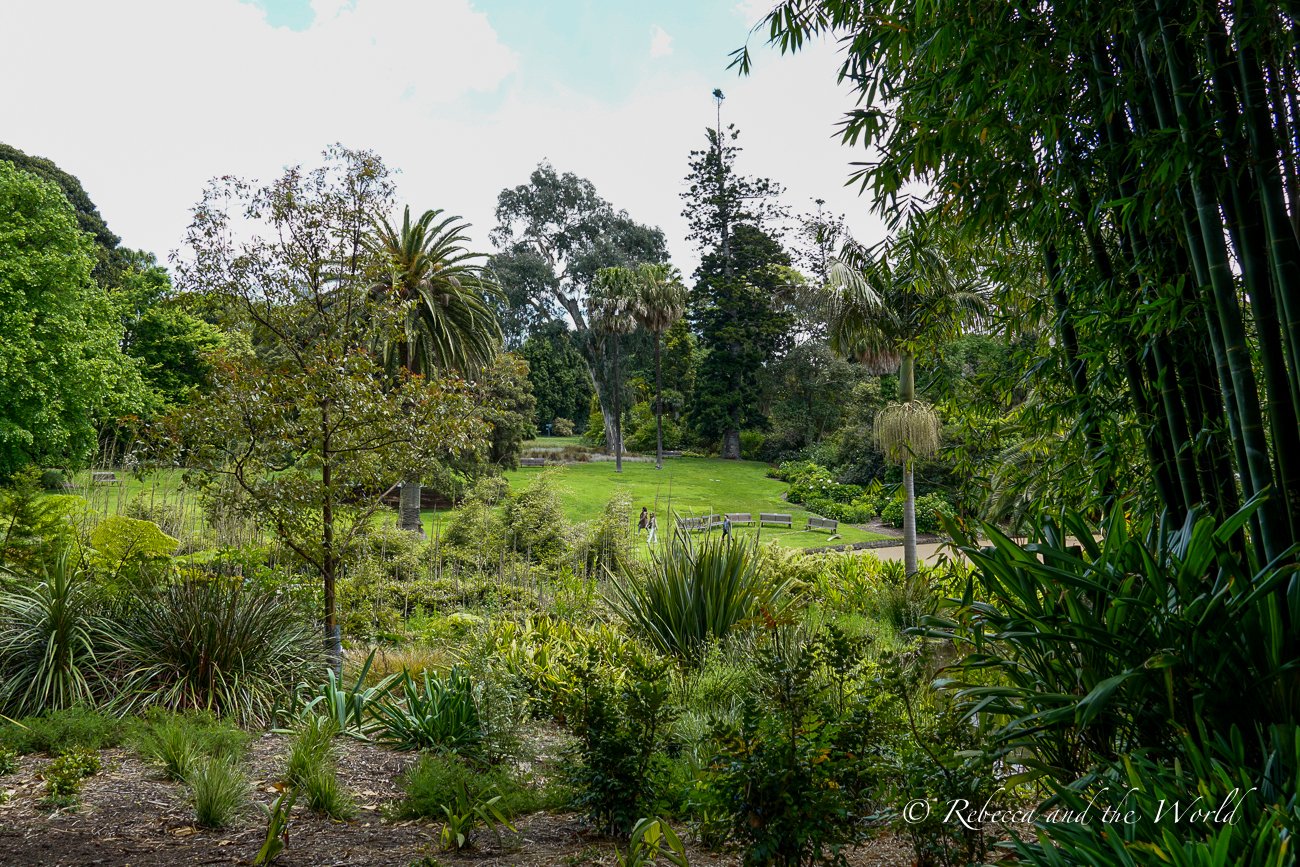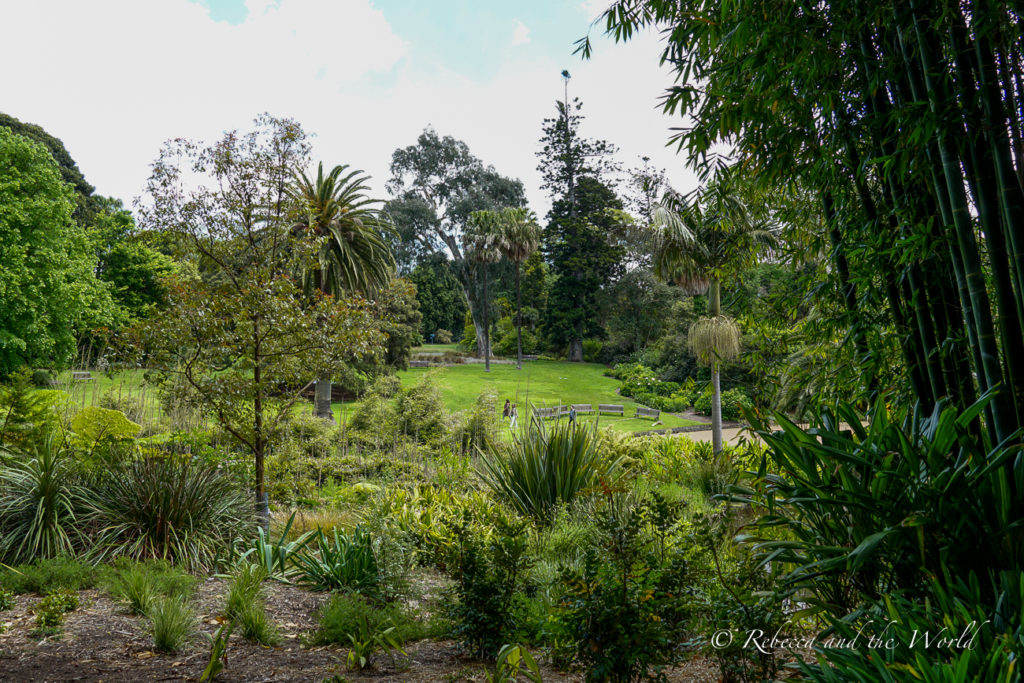 Once you've seen a movie in the Royal Botanic Gardens, come back here during the day for a picnic. You'll be able to find a quiet spot in the over 36 hectares of gardens.
As cliché as it is, these gardens really are like a little oasis in the middle of a noisy city. It's the perfect place to relax on a nice sunny day.
And for those who like a riddle or two, this Mystery Picnic Date will have you solving clues to find all the goodies for your picnic basket. You'll then relax in the Botanic Gardens to enjoy a delicious picnic. It's a great idea for couple and friends. Read my full Mystery Picnic Melbourne review for more info.
24. Hit the beach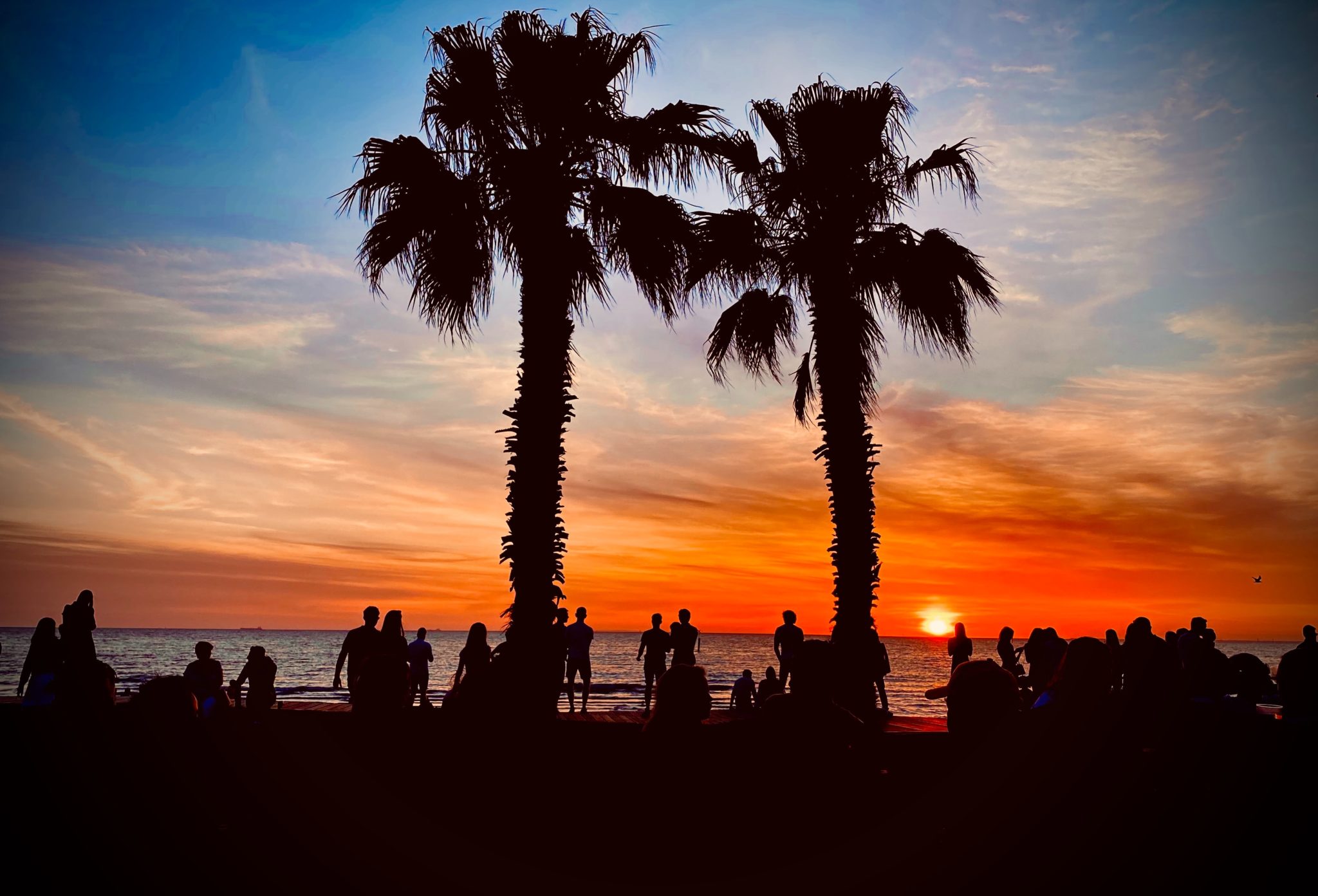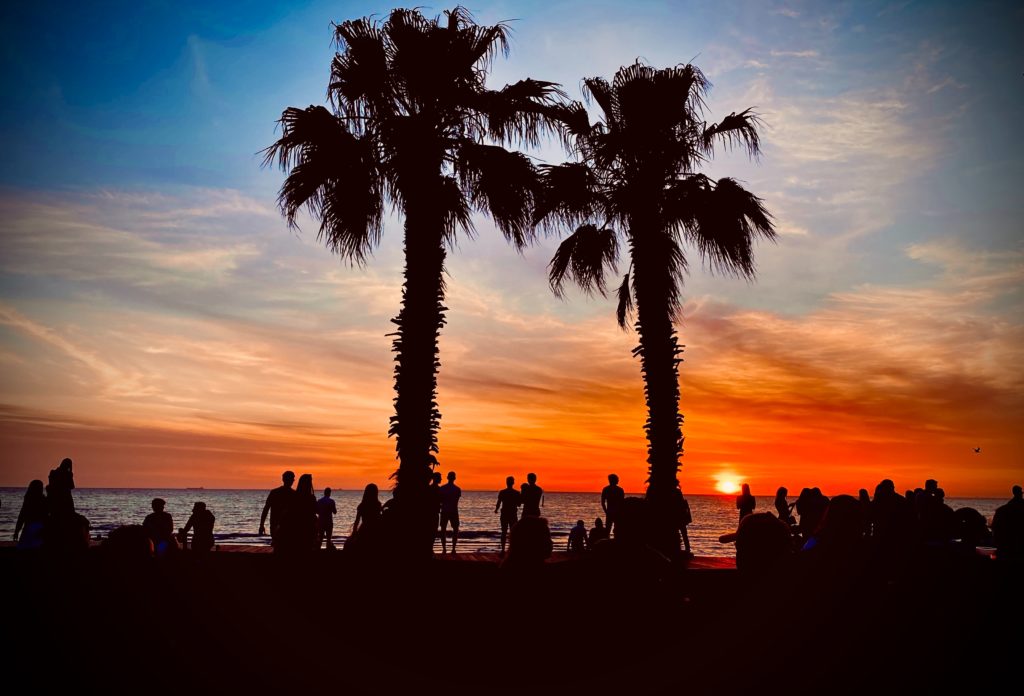 Okay, I need to be clear upfront: Melbourne beaches are nothing like the beaches of Sydney.
Now that I've sufficiently lowered your expectations, you should still plan to come and check out the bay area beaches. St Kilda is a good place to start, as it's easy to access from the city and there are plenty of restaurants, bars and other things to do while you're here.
Stroll along the palm tree-lined St Kilda Foreshore and end at the St Kilda Pier for epic views of Melbourne. Don't forget to check out the huge smiling entrance at Luna Park (or go inside to ride the century-old rollercoaster if you dare).
Much further on (it'll take around 1.5 hours to walk) are the picturesque Brighton Bathing Boxes, great for Instagrammers.
25. See Little Penguins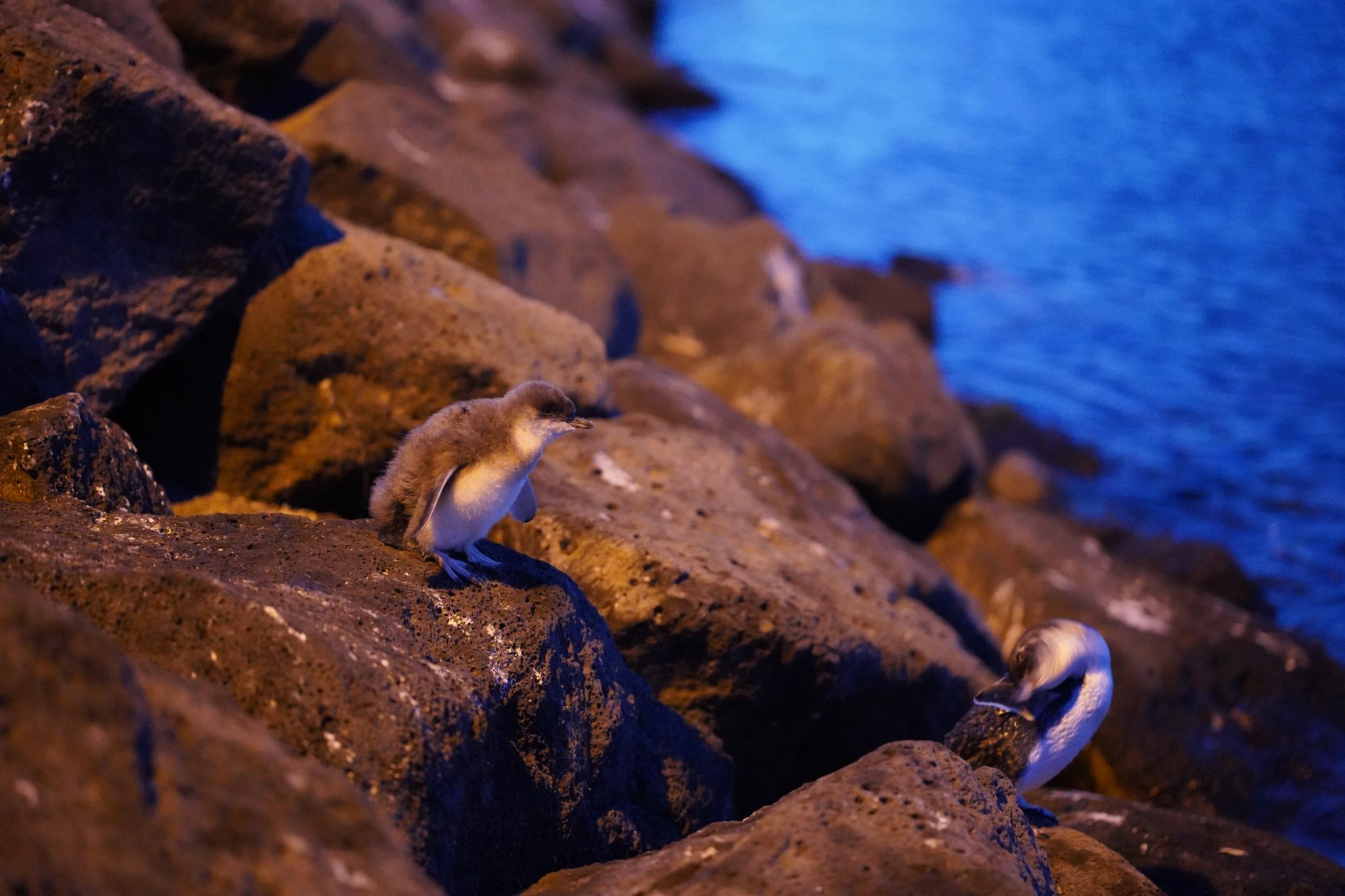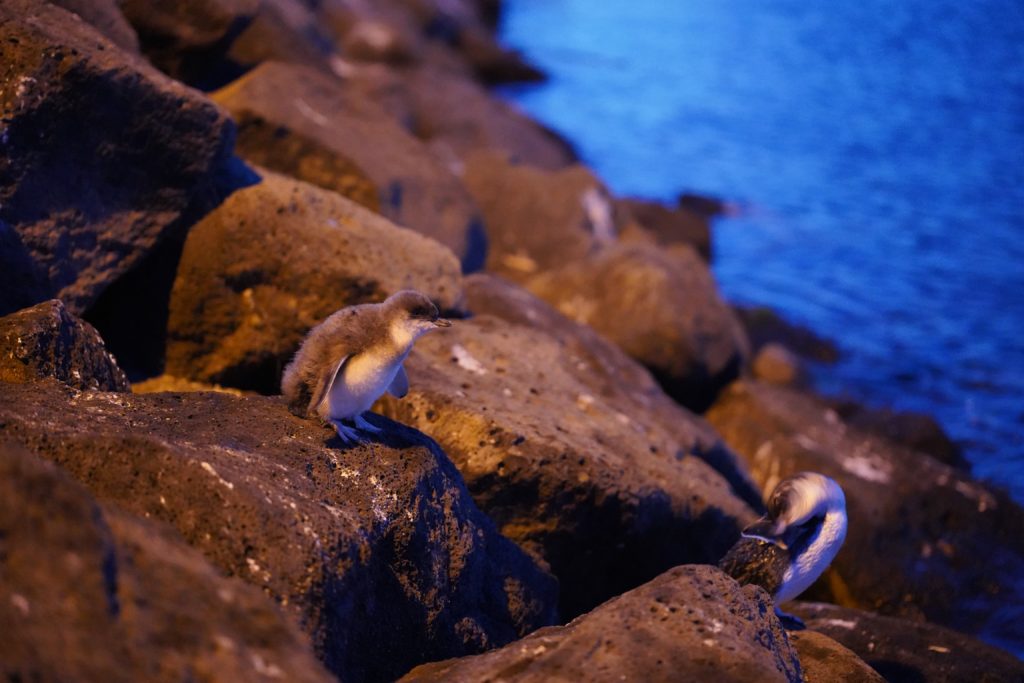 Most people think of Phillip Island when they hear about penguins, but the good news is that you don't have to go that far to see these furry little guys.
While you're in St Kilda, stay until dusk for a special treat: hundreds of Little Penguins waddling out of the water to nest for the night. There's a viewing area above the breakwater at the end of the St Kilda Pier.
The spectacle happens every night of the year, and the best viewing time is about 30 minutes after sunset. No flash photography allowed!
Update: The penguin viewing area is currently closed while the St Kilda Pier is redeveloped.
26. Visit Chinatown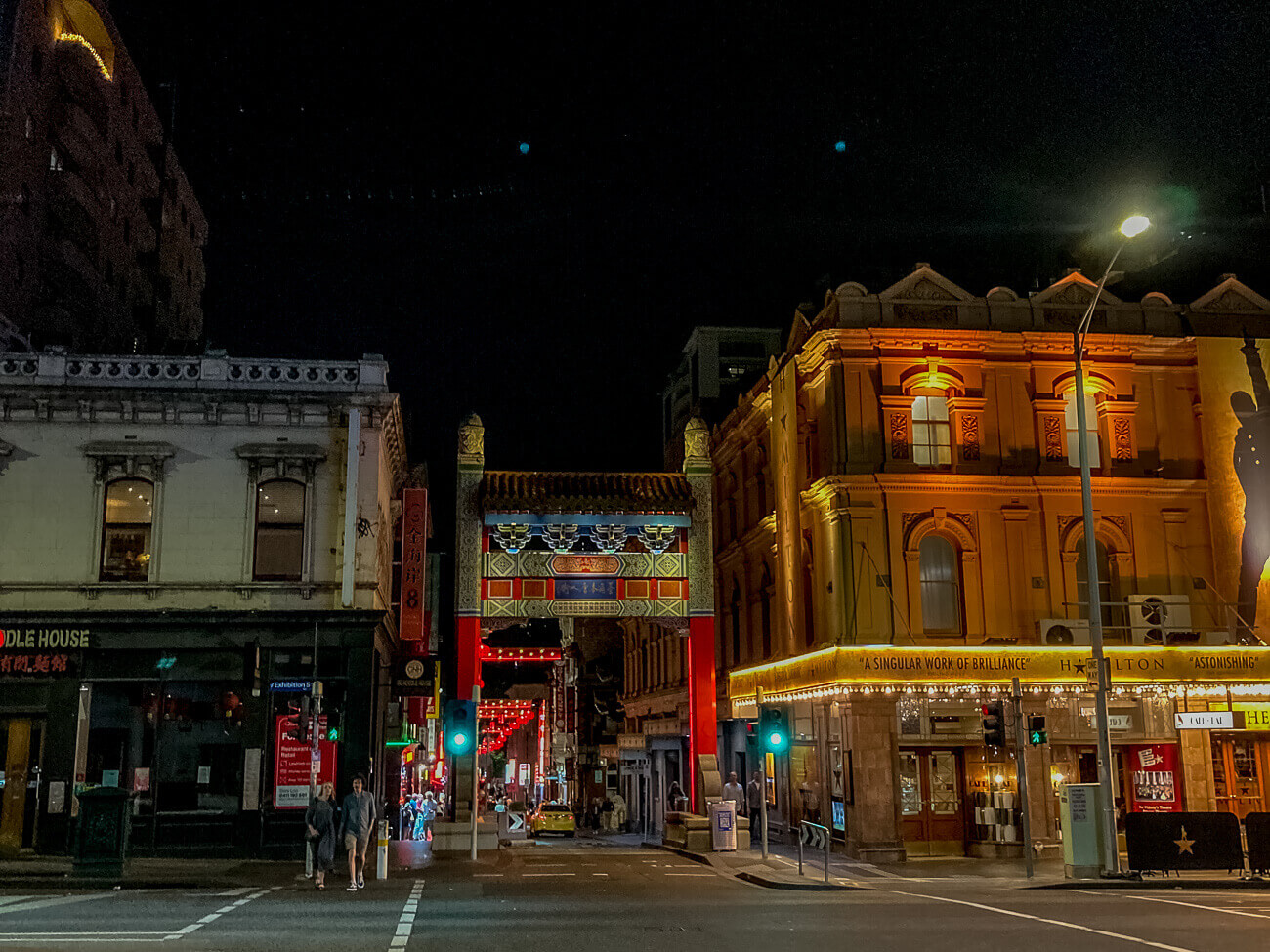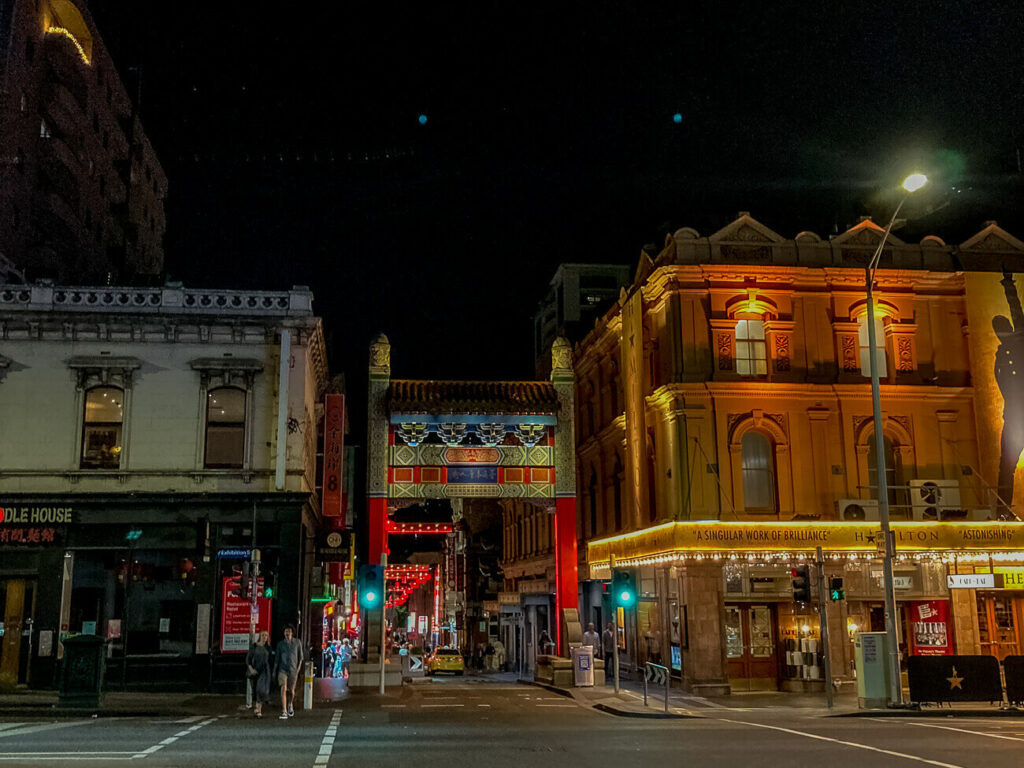 While our Melbourne Chinatown isn't huge, it's somewhere you should visit in Melbourne. It's right in the city, so you're likely to pass it at some point.
Come here for the food. Plan to be here around lunch so you can gorge on yum cha (dim sum) or BYO booze to accompany plate loads of dumplings. Shanghai Village has long been a favourite of mine for a rowdy night with friends (the service isn't friendly but the food is GOOD). You can even take a Melbourne dumpling tour!
There are also plenty of bars in Chinatown. Section 8 is great day or night (it opens at midday every day) and Union Electric serves up great cocktails alongside hip-hop tunes. StoryVille is a fairytale-themed cocktail bar.
But don't just stop here for the food and drinks. The Museum of Chinese Australian History explains the history of how the Chinese came to Australia during the gold rush, as well as some of Australia's xenophobic embarrassing past (like the shocking White Australia policy).
Chinatown is also a stop on most ghost tours of Melbourne – a spooky way to learn about the city!
27. Stroll along the Yarra River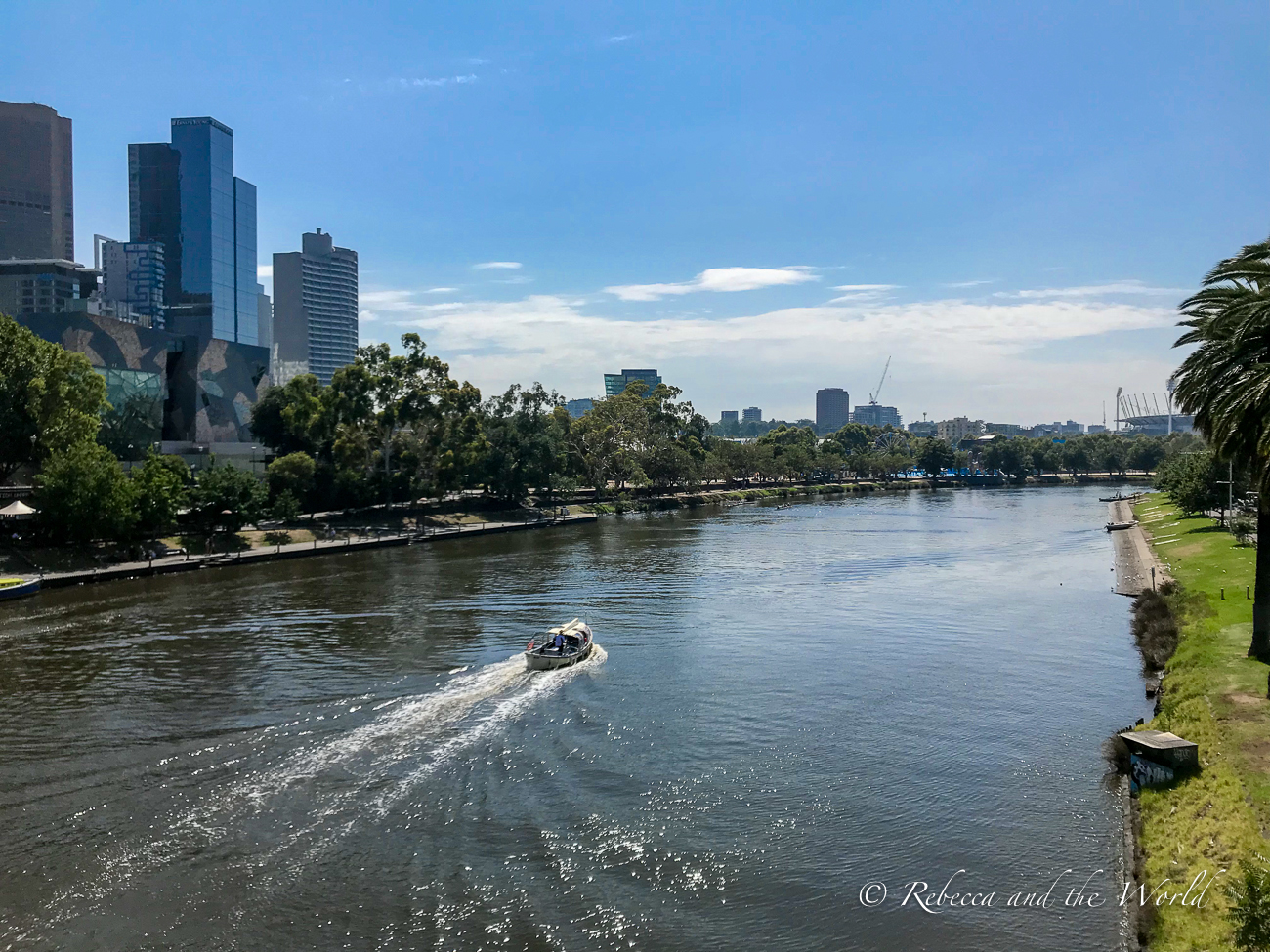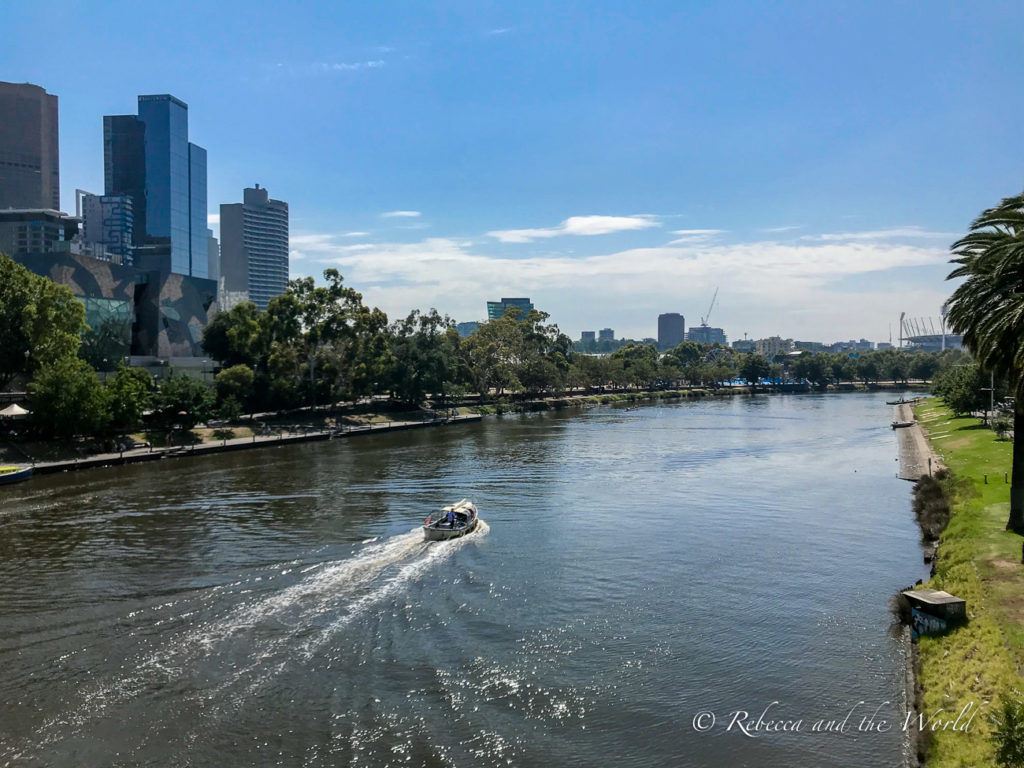 The Yarra River, known as The Birrarung to the people of the Kulin Nations, runs through Melbourne and it's lovely to wander along for a bit of peace and quiet. Head down to Birrarung Marr via the stairs near Federation Square.
Along here you'll find walking paths, artworks and sculptures, a kids' playground and park benches where you can just chill out.
Want something a bit rowdier? There are bars along the riverbank (Arbory and Riverland Bar) and even a bar in the middle of the river (Ponyfish Island).
28. Steer a GoBoat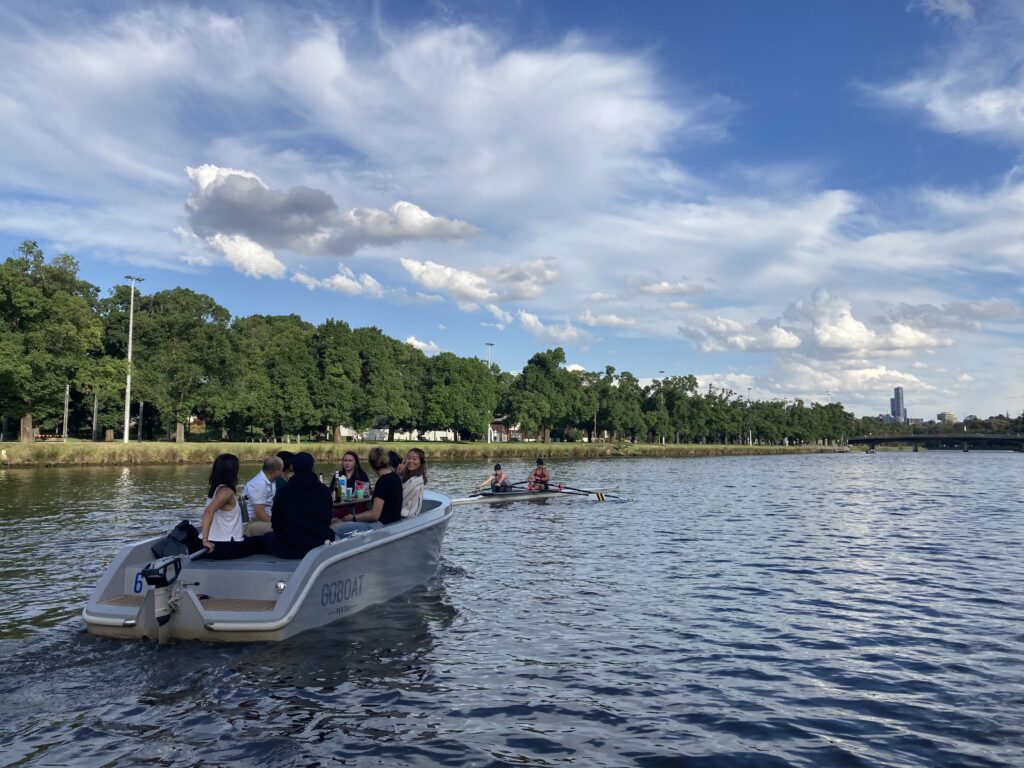 If you'd prefer to be on the river, then hire a GoBoat with a group of mates. You can be your own captain on these boats and spend an hour cruising up and down the river.
BYO drinks and snacks for the perfect afternoon.
Just watch out for the rowers!
Other options for getting out on the river are a sunset kayaking adventure or taking a Yarra River cruise.
29. Enjoy a festival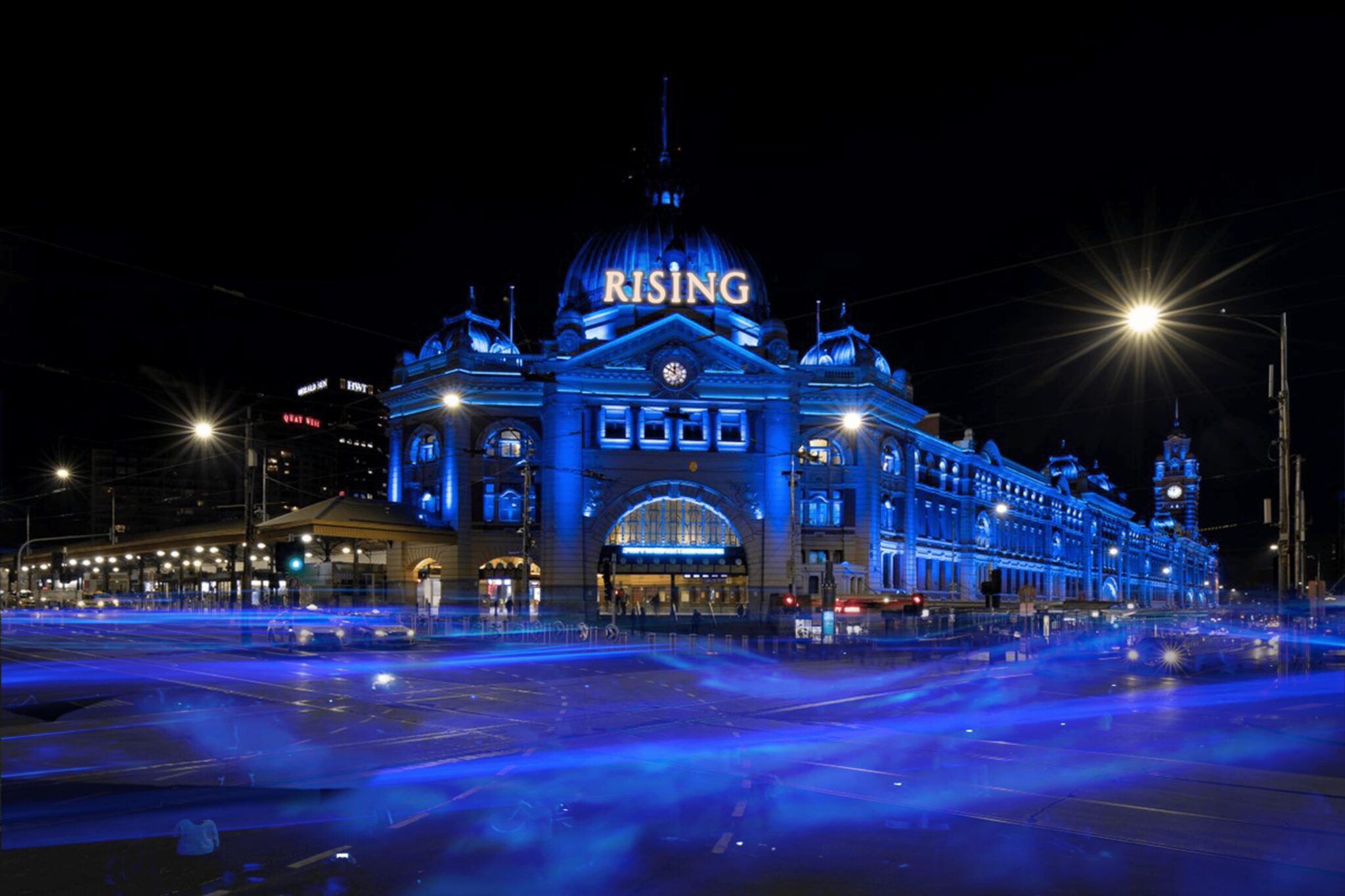 With something happening daily in Melbourne, there's bound to be an event or festival on when you visit Melbourne. But you might want to time your trip so you can be here for a major event.
I've got a whole post written about the best time to visit Melbourne, which includes what's on during each season. But I'll summarise a few of my favourite events here:
Plan a weekend in Melbourne so that you can experience these great events.
30. Take a day trip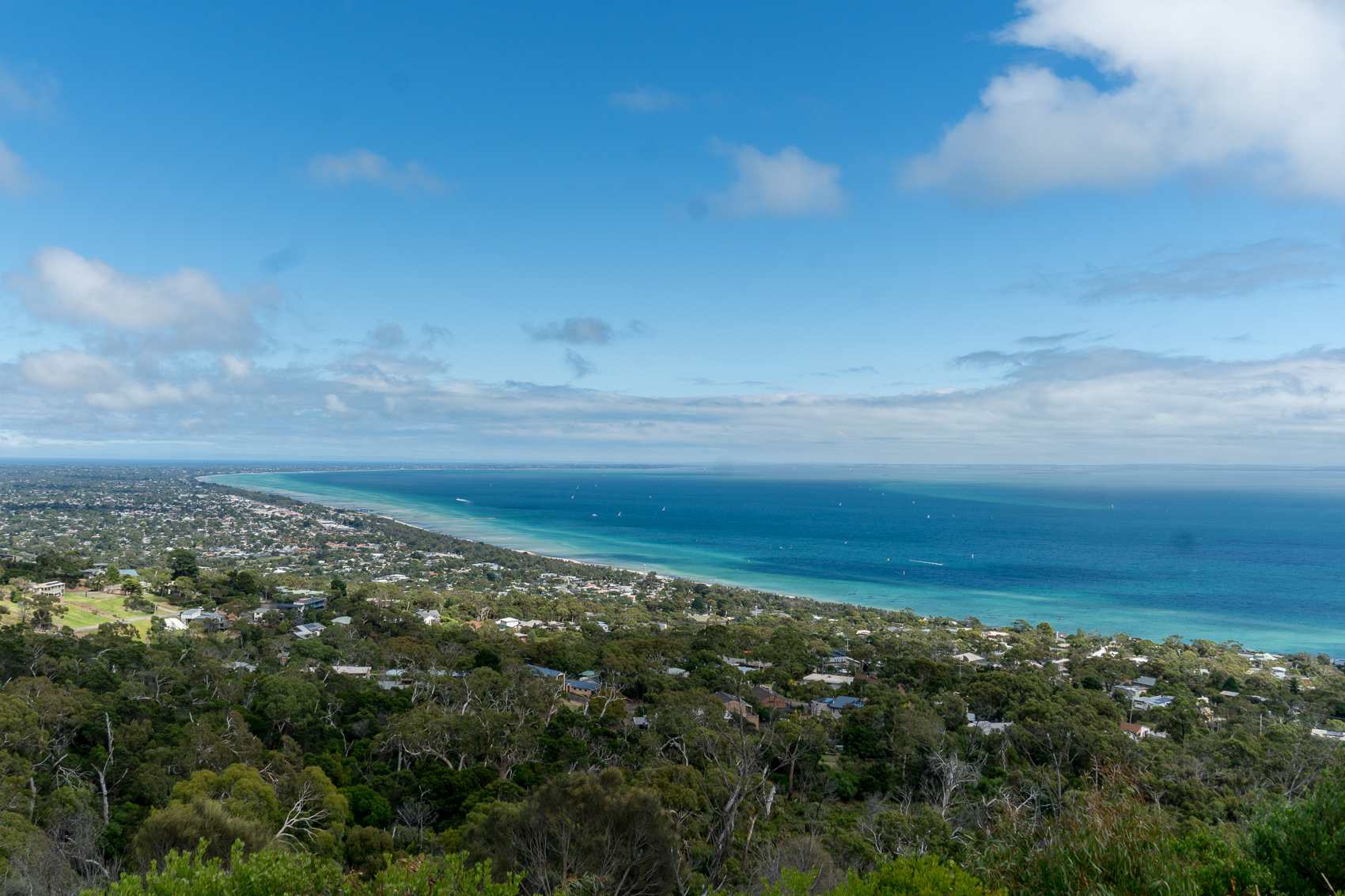 If you've got more than a few days in Melbourne, then consider taking a day trip out of the city. There are so many amazing places to visit near Melbourne that can be reached by car, public transport or on a tour. Here's a whole guide to 17 Melbourne day trips ideas.
Head out to the Mornington Peninsula to explore the lovely seaside towns. This area is great for local produce, bushwalks, bike rides and strolls along the beach. It's also home to the Peninsula Hot Springs. This area also produces wines, so try a tour like this one, which includes wines and cheese and chocolate tastings.
For a change of scenery, head inland to the Dandenong Ranges and tackle the 1000 Steps hike. There are also beautiful gardens like William Ricketts Sanctuary and the magical Alfred Nicholas Gardens. Throughout the area there are lovely little cafes serving food and selling homemade jams, sauces and produce. You'll need a car to experience this area properly.
While I think you need more than a day to really experience the famous Great Ocean Road, it is possible to drive it in a (long, tiring) day. One of the highlights is the Twelve Apostles, limestone formations that jut vertically out of the ocean. Along the way, you can stop at surf beaches like the famous Bells Beach, visit beachside towns and photograph lighthouses. If you don't want to do the driving, there are plenty of companies that arrange day tours.
If you need longer than a day away, my guide to the best Airbnbs in Victoria will give you some inspiration.
Tips for visiting Melbourne
Now you know what to do in the city, here are some tips for visiting Melbourne.
Where to stay in Melbourne
I've got a whole guide on where to stay in Melbourne. But here are my top picks.
Budget
Brady Hotels Jones Lane – This hotel is a rare find. Affordable and stylish? Rooms have lots of natural light and openable windows. There's a nice cafe downstairs. Check rates with Booking.com | Expedia
Mid-range
Ovolo Laneways – My pick of Melbourne hotels, this hotel has serious personality. And free lollies all day! Book a stay online with Booking.com | Expedia
Luxury
Le Méridien – If you're in Melbourne for a special occasion, stay at Le Méridien. This 5-star gem gets ticks from me for spacious rooms, friendly service, and comfortable, modern rooms. Check rates with Booking.com | Expedia
Check out more Melbourne hotels in the CBD | Read reviews of Melbourne CBD hotels
Hopefully this guide helps you narrow down what to do in Melbourne as you make your travel plans!
Of this list of things to do in Melbourne, what are you most looking forward to? Let me know in the comments below.
---
Related posts
Before you go… you might like to read some of these articles:
PIN IT FOR LATER
Save this guide to the best things to do in Melbourne, Australia, so you can plan your trip here soon!