If you're reading this article, it must be raining in Melbourne. Sorry. Unfortunately it's not that uncommon for rain to descend upon this city that is well known for its "four seasons in one day" weather. But a downpour (which isn't actually that common) doesn't need to rain on your parade (pardon the pun). There are plenty of indoor activities in Melbourne to keep you busy.
So, if you've woken up to grey skies outside your hotel window, here are the 16 best things to do in Melbourne when it's raining.
Bonus: You can even use this Melbourne rainy day activities list for when it's super hot Melbourne summer day outside and you're trying to stay cool!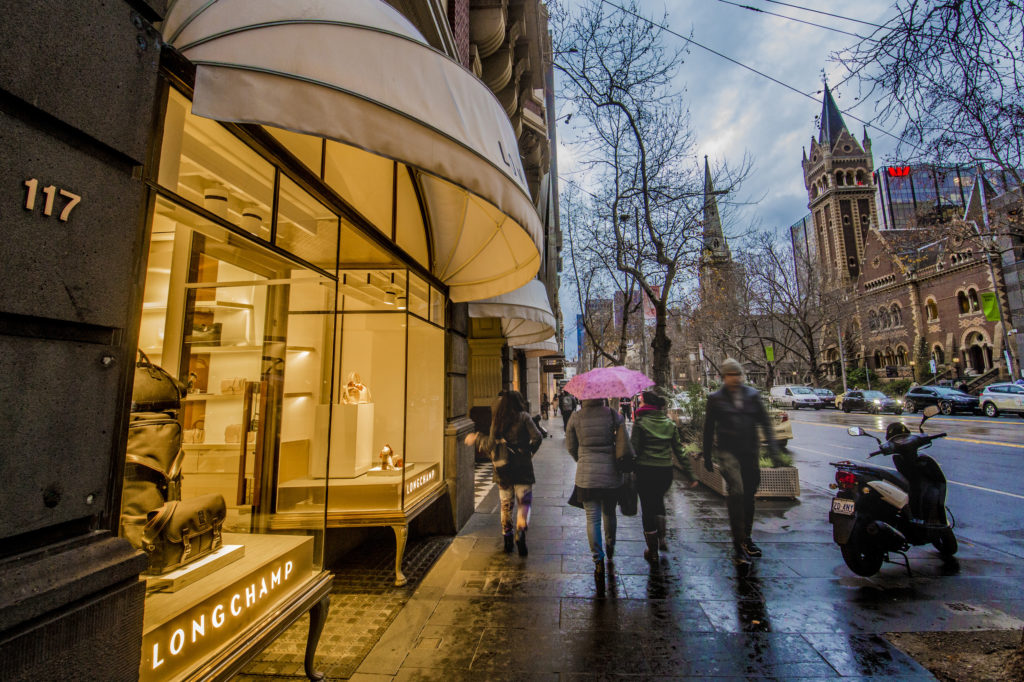 This blog post may contain affiliate links, meaning if you book or buy something through one of these links, I may earn a small commission (at no extra cost to you).
Rain in Melbourne
It can rain at any time in Melbourne. When planning a trip to Melbourne, always check ahead for the forecast so that you can pack appropriately and plan your activities. Check out my guide to the best time to visit Melbourne for more information about timing your trip to the city.
Melbourne averages around 139 days of rain each year – but don't worry, it's generally a light shower or drizzle, unlike the heavy rains that cities like Sydney and Brisbane get. It's just unpredictable, which can make it hard to plan far in advance.
The wettest months of the year tend to be October and November, when you can expect a Melbourne rainfall of around 60-66 millimetres each month. Which really isn't a lot! But, as we all know, even a light shower can put a dent in your carefully laid plans. But luckily there are plenty of Melbourne indoor activities that make great fallback plans.
Things to do in Melbourne when it rains
If it does rain during your visit, here are a few indoor things to do in Melbourne that allow you to stay active but also – importantly – stay dry.
1. Get cultural in one of the city's museums
Melbourne is known as the Culture Capital of Australia, so if you're a museum person, you'll find plenty to keep you busy on a rainy day.
Our museums aren't just for art-lovers, either. Here are a few of my favourite museums to visit: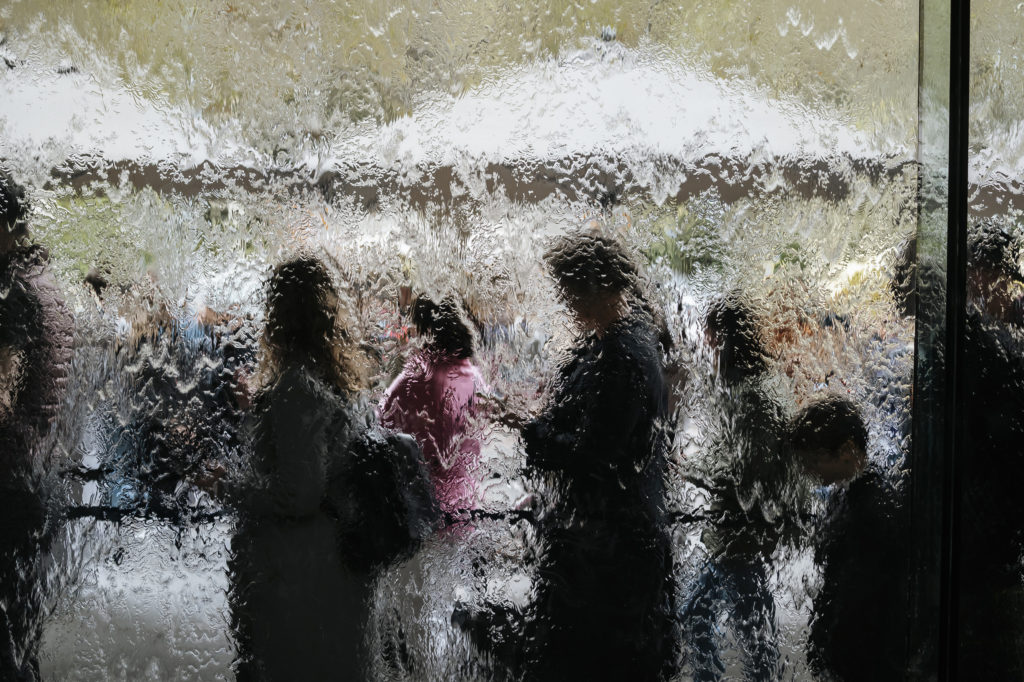 2. Escape the rain in an Escape Room
Gather your most intelligent friends and run from the rain into an escape room. With the clock ticking down and plenty of riddles to solve, you'll quickly forget that it's pouring outside. 
Some of the most popular escape rooms in Melbourne are:
3. Catch a flick 
This is a no-brainer. When it's raining, there's nothing better than curling up in a comfy seat with a bucket of popcorn to catch the latest blockbuster or arthouse movie.
Try IMAX for huge screens that'll make you feel like you're part of the film. Carlton's Cinema Nova is the biggest independent cinema in the Southern Hemisphere, while Yarraville's Sun Theatre is in a dreamy art deco building. 
The Astor Theatre in St Kilda features old-world glamour: chandeliers, red velvet seating and plush gold curtains. It's famous for its selection of cult favourites and classic films, as well as its double features. 
Or there are plenty of Hoyts and Village Cinemas around Melbourne that always show the latest movies and have plenty of viewing times.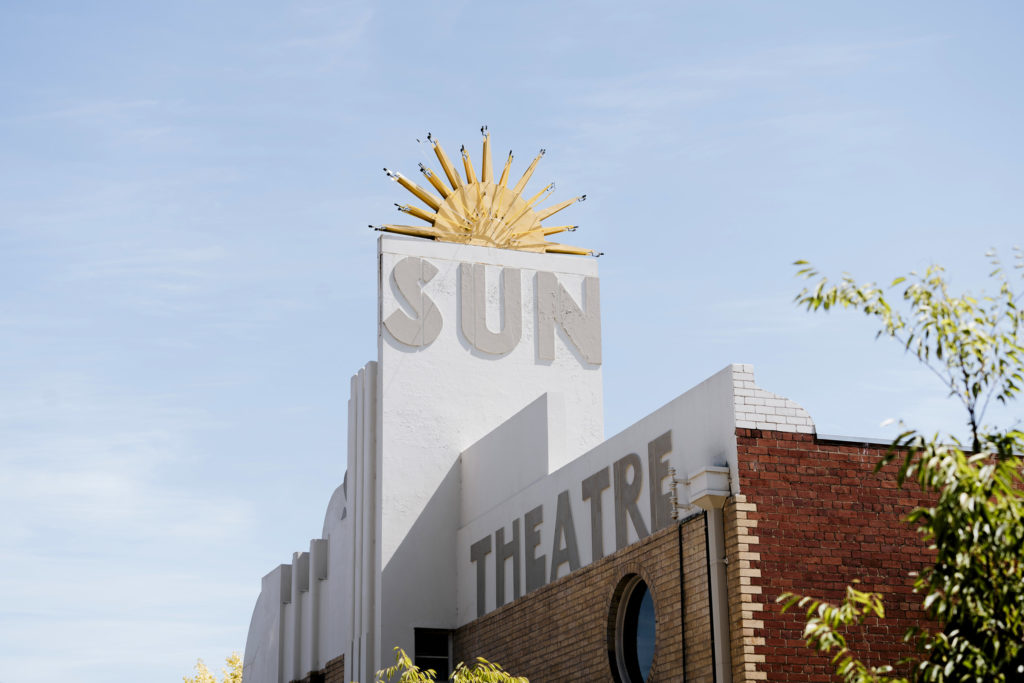 4. Grab a drink at a pub or bar
It's very easy to while away a rainy Melbourne afternoon with a drink in hand. Finding a classic Melbourne pub or hip bar is one of the easiest ways to escape the rain in Melbourne.
Some recommended spots when it's raining in Melbourne:
Although really, any indoor bar or pub will do the trick!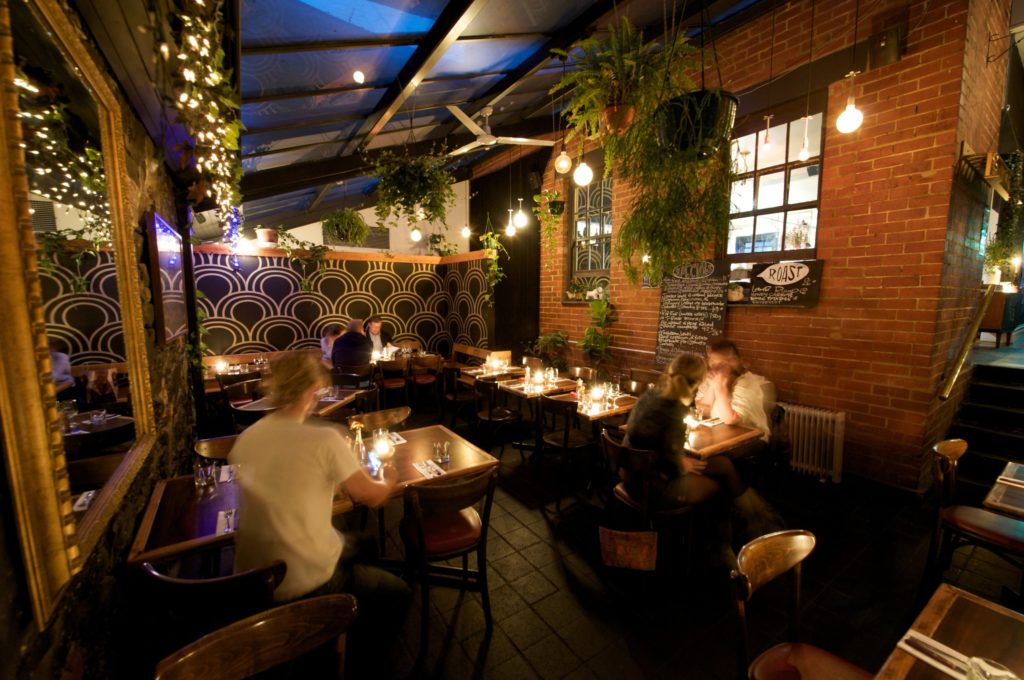 5. Take an indoor food tour
The Queen Victoria Market is the largest open-air market in the Southern Hemisphere – and most of it is undercover, which makes it one of the best indoor activities in Melbourne when it's raining.
You can explore the market by yourself or join the 2-hour Queen Vic Market Ultimate Foodie Tour. 
Winding through the maze of vendors, this tour stops at seafood stores, butcher shops, cheese mongers, bakeries and pastry shops, spice and tea vendors, and sweets stores. At each stop, there's usually a sample or two. Tours are held at 10am on Friday and Saturday. Book the Queen Vic Market Ultimate Foodie Tour here.
Looking for more tours? Check out my guide to the best tours in Melbourne.
6. Discover a new cuisine with a cooking class
Melbourne is a foodie's dream, with cuisines from all around the world to tempt your tastebuds. I love checking out restaurants in Melbourne, but I'm also partial to learning how to cook a cuisine myself.
Foodie Trails offers great food tours of Melbourne's multitude of cuisines, and also teaches budding chefs how to whip up Indian, Sri Lankan, Greek and Thai dishes. Check out their upcoming Melbourne cooking classes.
To learn how to make traditional Italian dishes, try La Cucina di Sandra – where you'll whip up pastas just like her Nonna made. 
Free to Feed is an excellent organisation helping people seeking asylum find meaningful employment. Their cooking classes are run by newly arrived immigrants and cover Colombian street food to Iraqi vegetarian dishes to Syrian delights. Warning: their classes book out quickly so reserve well in advance.
Class Bento collates a heap of different cooking classes, from Greek to Italian to Japanese and specialties like paella, beer and barbecue, and pasta making from scratch. 
A cooking class is one of the best Melbourne rainy day activities that will get you out of the terrible weather and fed.
7. Browse for books 
With the raining pattering on the window panes, spend a few cosy hours browsing books in Melbourne. 
A fave of many Melburnians is Readings in Carlton, an independent book store. With thousands of titles jammed into the bookshelves, you'll be hard pressed to walk out of here with nothing.
Hill of Content is one of my favourite bookstores to browse. Located on Bourke Street, the staff are extremely knowledgeable and happy to spend time finding your perfect next read.
If you want to team a glass of wine with your book browsing (yes please!), then Willows and Wine is the place for you. Choose one of the pre-loved books and read a few chapters with a drink in hand. If you like it, you can buy it.
If libraries are your comfort place, then head directly to the State Library Victoria. One of the most beautiful buildings in Melbourne, it's also home to more than 2 million books. Spend some quiet time flicking through old tomes, scanning the newspaper or catching up on the latest reads – one of my personal fave indoor activities in Melbourne when it's raining.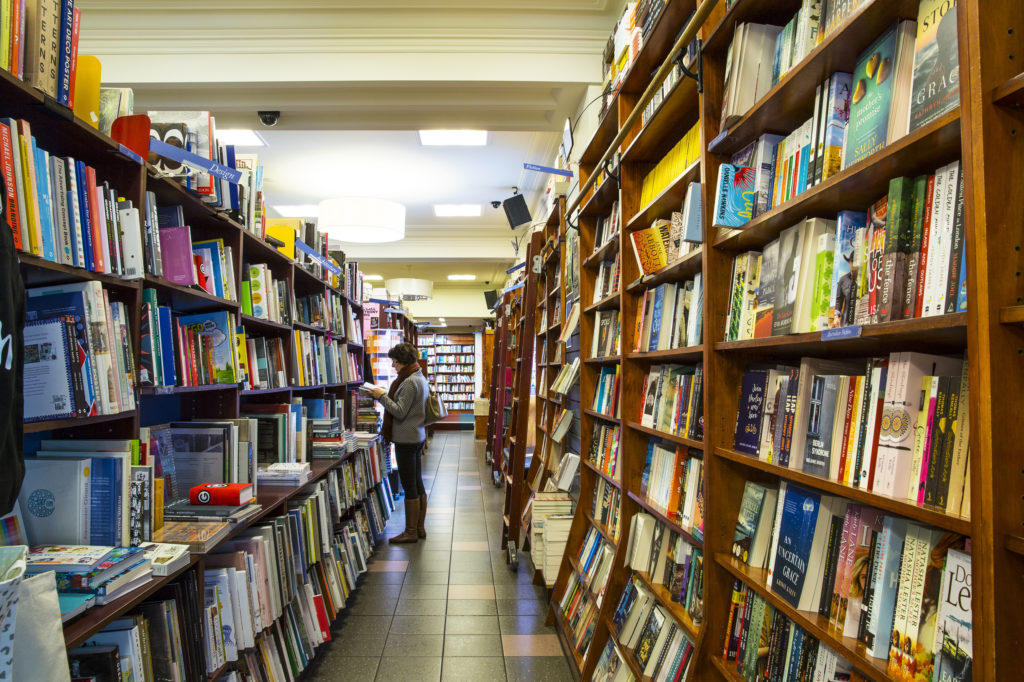 8. Play some games 
Want to chat with your friends over a beer and a board game? There are several bars around Melbourne with games to keep you occupied.
Bartronica has retro arcade games and pinball machines, while Ballers Clubhouse has ping pong, darts, shuffleboard and vritual reality games over a whopping 2500-square-metre space.
Definitely one of the most fun things to do in Melbourne when it rains!
9. Take a tour of grand old buildings
The wealth that came from the Victorian Gold Rush ushered in many ornate and grand buildings throughout Melbourne, and on a rainy day in Melbourne you can tour some of them.
If politics gets you excited, catch the action in person at Parliament House. Behind the scenes tours are held daily Monday to Friday during non-sitting weeks and Monday and Friday during sitting weeks. The tours are excellent for those with an interest in architecture, the parliamentary process and history.
Built in the 19th century, the Old Treasury Building is one of Melbourne's most recognisable buildings. There's always a fascinating exhibit to explore, or you can visit areas that are usually inaccessible to the public on a tour.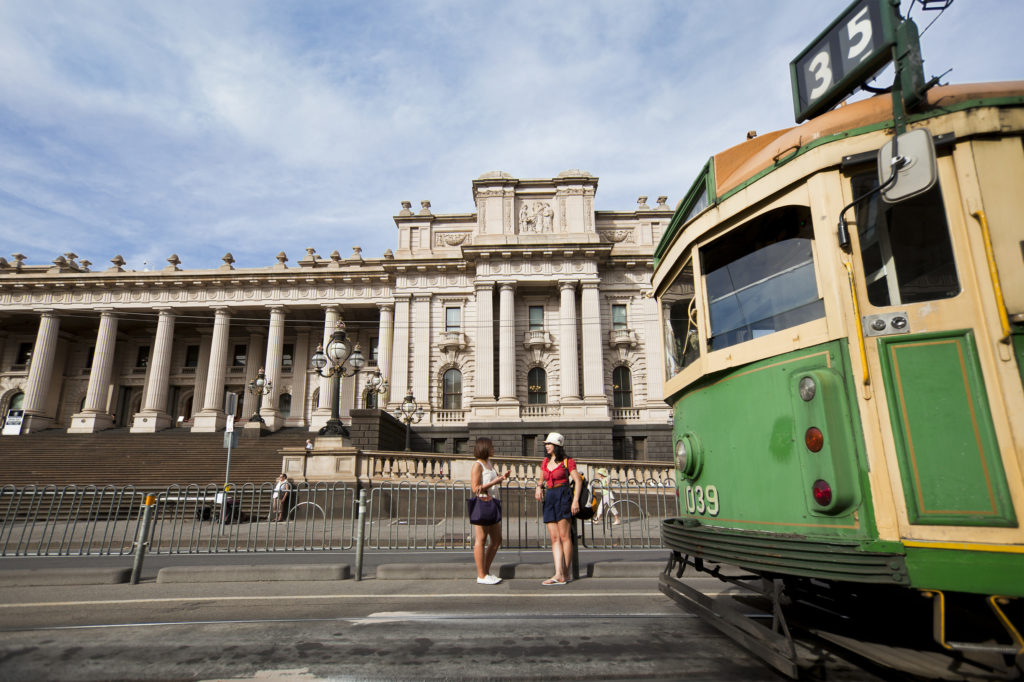 10. Hit a round of (indoor) golf at Holey Moley
Grab a putt but stay dry while playing a round or two of indoor mini golf at Holey Moley Golf Club. There are several locations throughout Melbourne, including conveniently located venues at Crown and on Little Bourke Street.
The set up is unique, with fun, themed courses with plenty of neon lights and photo opps. There's also a full-service bar and kitchen, so you won't go hungry or thirsty on this rainy day Melbourne activity.
Note that kids under 18 aren't allowed at Holey Moley after 5pm.
11. Go shopping
Grab your credit card and shop until you drop – or at least shop until the rain stops. 
Melbourne is a shopper's paradise, with everything from affordable basics to high-end labels. The city is famous for its shopping streets – like Prahran/South Yarra's Chapel Street and Fitzroy's Brunswick and Smith Streets – but we also have plenty of indoor shopping so you can stay dry between stores.
Chadstone Shopping Centre bills itself as the largest mall in the Southern Hemisphere. With more than 550 shops, you can easily do some damage at Chaddy. In the CBD, Melbourne Central and Emporium Melbourne have hundreds of stores to choose from as well, along with food courts, cinemas, bowling alleys and games venues. With so many indoor things to do in Melbourne in just one shopping centre, you'll easily keep yourself occupied until the weather gets better.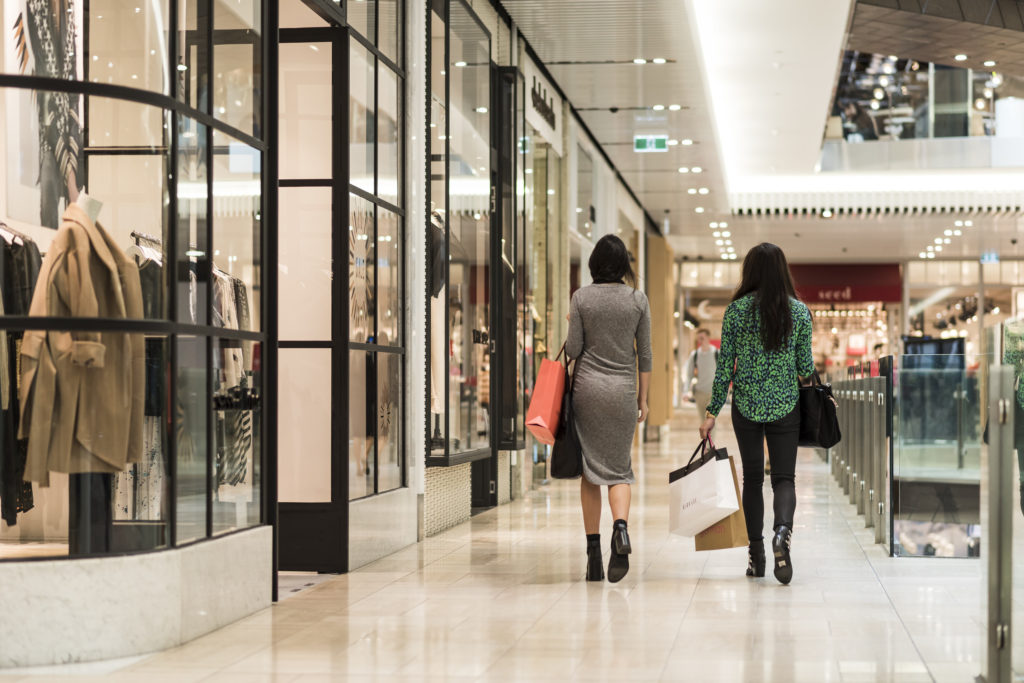 12. Try indoor rock climbing 
When it's raining in Melbourne, it doesn't mean you can't do adventure activities that are normally done outside.
One of the most fun wet weather activities in Melbourne is to check out an indoor rock-climbing gym. You can keep your body moving while staying out of Melbourne's at-times bitterly cold rain.
Hardrock is great for beginners. You can learn how to use ropes or just stick to the bouldering walls. Experienced climbers will find some fun challenges with the 44 top rope walls that are up to 16 metres high. Boulder Project has more of a community feel but they also welcome newbies.
13. Go bowling
The rainy weather may deserve a strike (sorry, that was a lame play on words!), but you can aim for a few strikes of your own at one of Melbourne's indoor ten-pin bowling venues. Grab some shoes, snacks and drinks and challenge your friends or family to see who can get the most points at this indoor activity.
Some of the best bowling alleys in Melbourne are at Kingpin – where if you get bored of bowling you can also try your hand at laser tag or the more than 150 arcade games – or Strike, which also has a bar, kitchen and escape rooms.
14. Take yourself to the spa 
One of the best things to do in Melbourne on a rainy day is to get wet in another way – at one of the city's bath houses.
Sense of Self is Melbourne's newest bath house. Located conveniently in Collingwood, the stylish venue features a mineral bath and Finnish sauna, along with massage to top off the experience. Or try The Japanese Bath House, the first of its kind in Australia. Enjoy a bath (at 40-41 degrees Celsius) then relax with a shiatsu massage.
Or snuggle up out of the rain in a cosy room for a facial or body treatment. Some of Melbourne's best day spas are Miss Fox, the Chuan Spa at The Langham and Aurora Spa.
15. Take tricky pictures at ArtVo 
Have you ever been to a trick museum? These museums have galleries of famous paintings or scenes where you can actually become a part of the image. Get out of the rain and have some fun creating trick photos that look like you're inside a giant wine glass or traipsing through a fantastical world filled with fairies.
ArtVo in Melbourne stretches over 1,400 square metres and has more than 11 themed zones to discover.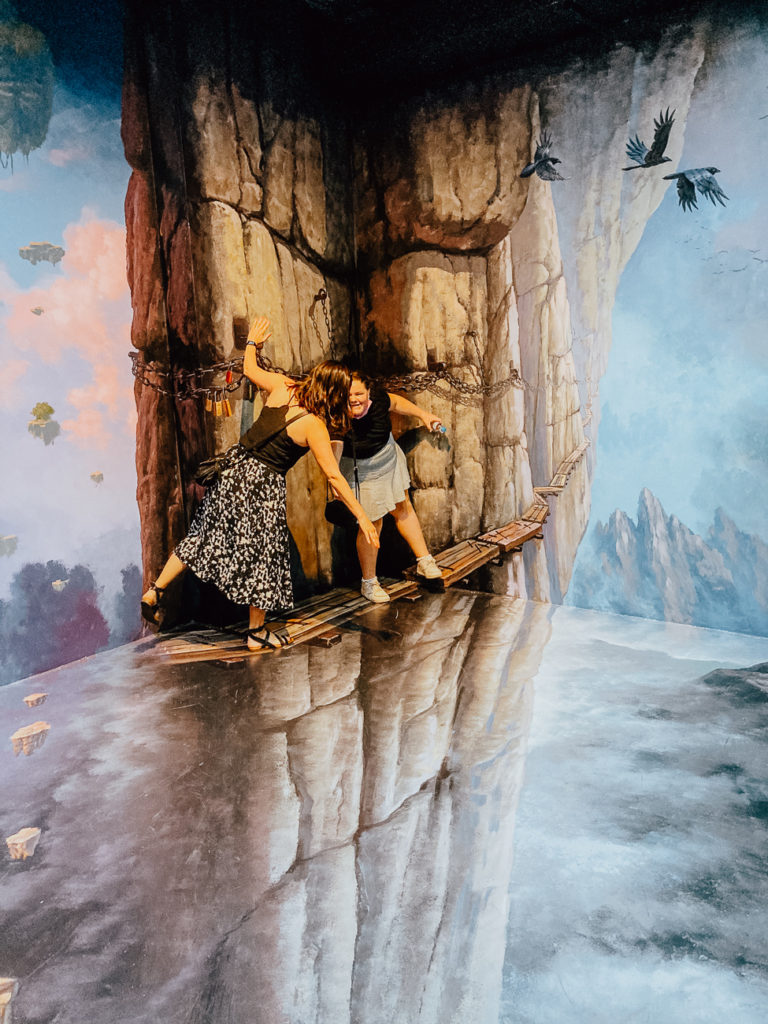 16. Go ice skating
Escape the rain and hit the ice skating rink. No matter whether you're an expert level skater or a beginner, you can find your place on the ice in Melbourne.
Go ice skating at the O'Brien Icehouse near the Docklands for a family-friendly venue that's safe for all ability levels. This venue has two rinks and is open 364 days a year. 
---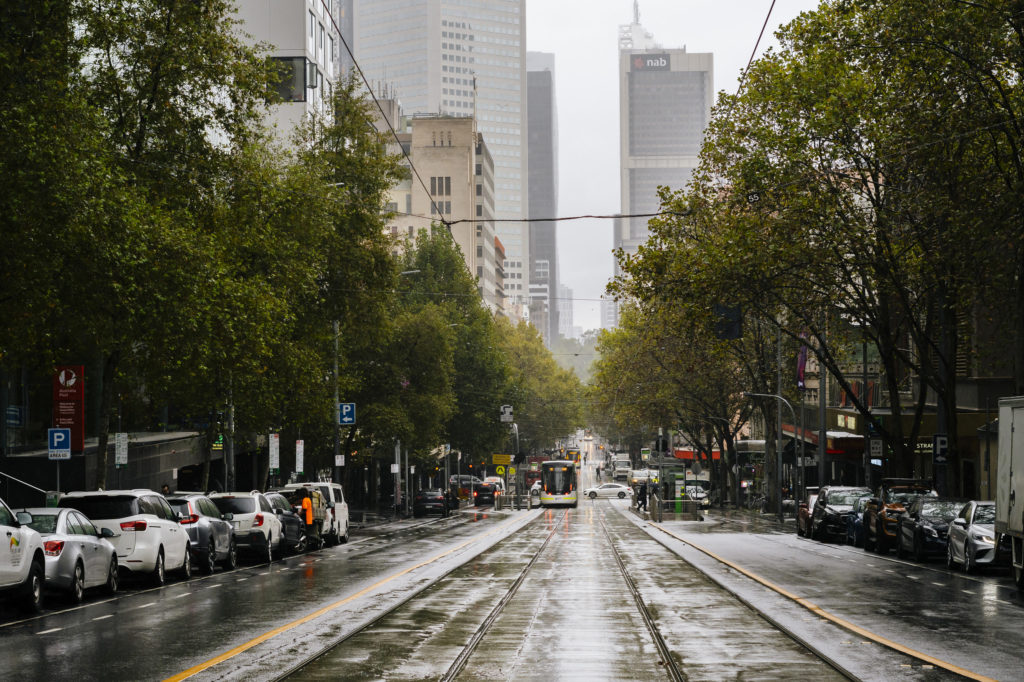 Rainy day activities in Melbourne – final thoughts
While Melbourne's rainy days do come around more often than I'd like, there are still plenty of ways to explore the city – and stay dry. Hopefully this guide to rainy day indoor activities in Melbourne has given you some inspiration!
---
INDOOR ACTIVITIES IN MELBOURNE – PIN IT FOR LATER:
Save this guide to indoor activities in Melbourne to Pinterest just in case you need it later to discover things to do in Melbourne when it rains (but I hope the weather's good for your visit to Melbourne and you don't need it!).