There's something special about travelling in winter. It's quieter, with fewer tourists, and the whole world seems softer and, of course, colder. If you're longing to get out there and experience something amazing this time of year, then you need to visit Melbourne in winter. With the perfect mix of cosy indoor activities and some exciting outdoor ones (heaters included!), winter in Melbourne can be a fun time to explore the city, even with the cooler weather. 
So, if you're ready to rug up and enjoy the cold weather, here are the best things to do in Melbourne in winter in 2022. 
This blog post may contain affiliate links, meaning if you book or buy something through one of these links, I may earn a small commission (at no extra cost to you).
When is winter in Melbourne?
First up, some details. If you're from the Northern Hemisphere, you might need a reminder that winter is different Down Under. The winter months in Melbourne (and Australia) are June, July and August. 
During winter in Melbourne, you can expect temperatures of between 6 and 15 degrees (43 to 59 Fahrenheit). In June, Melbourne weather is fairly mild, with the lowest rainfall of the whole year. If it is raining on your visit to Melbourne, check out a few ideas for indoor activities in Melbourne to keep you dry.
For full details about all the seasons in Melbourne, you can read my guide to the best time to visit Melbourne.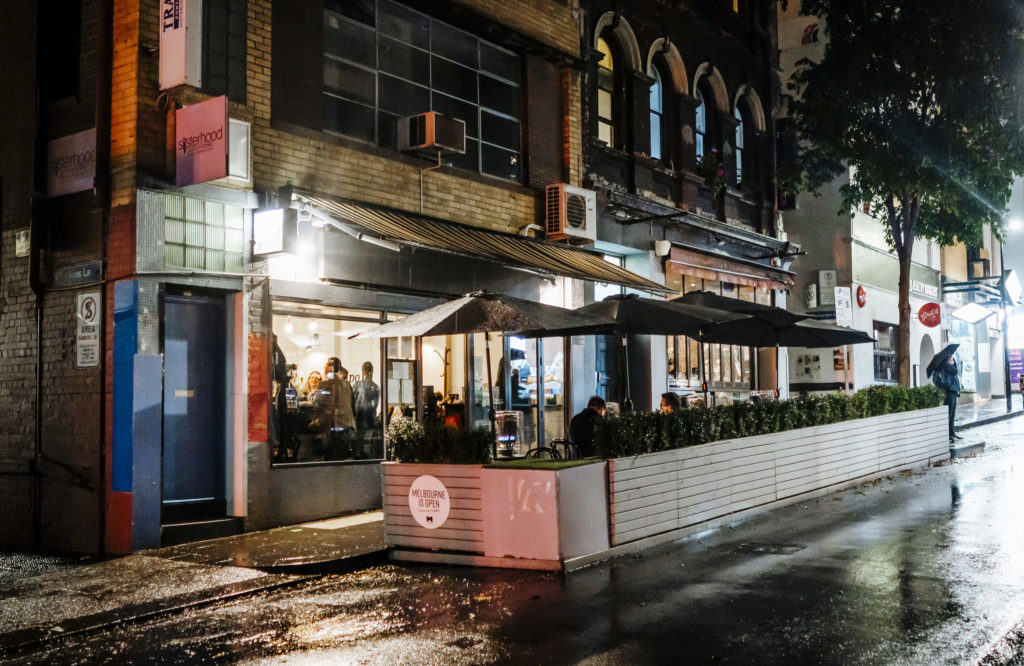 Winter public and school holidays in Melbourne
Perhaps you can only travel during the school holidays – or perhaps you're trying to avoid them. Victorian term 2 (winter) holidays are from 25 June to 10 July in 2022.
We've only got one public holiday in winter in Victoria, and that's the Queen's Birthday on Monday, 13 June in 2022.
Why should you visit Melbourne in winter?
While Melbourne does get pretty cold during winter (although there's rarely snow in the inner parts of the city), it's still a great time to visit. There are generally fewer crowds, and it's low season, which means plenty of hotel rooms are available and potential airfare specials.
Plus, there are plenty of things to do in winter in Melbourne, as you're about to discover!
What to pack for winter in Melbourne
Umbrella
Thick scarf and gloves
1. Eat cosy food
If you're wearing bulky clothes it's the perfect excuse to eat heavy food and warm your belly. And luckily, Melbourne's reputation for being the food capital of Australia won't let you down in winter either. Melbourne restaurants go all out in the colder months, with warming drinks and food that's spicy, meaty or heavy enough to keep you toasty. 
Here are some of the best places to visit in Melbourne in winter for delicious and warming food: 
Osteria Ilaria for heavy Italian food that will keep you warm for hours 
The Meatball and Wine Bar which is just what it sounds like (yum!) 
Slurp down a bowl of hot soup – I'm a fan of the spicy soups at Soi 38, the pho at Pho Nom and the ramen at Shujinko
Epocha Restaurant, where you can get a Sunday roast that will leave you dozing in your favourite chair 
Belle's Hot Chicken for chicken so hot you'll think it's summer 
The Gasometer Hotel for classic meals by the fire
The Grace Darling Hotel for a good pub meal by flickering candlelight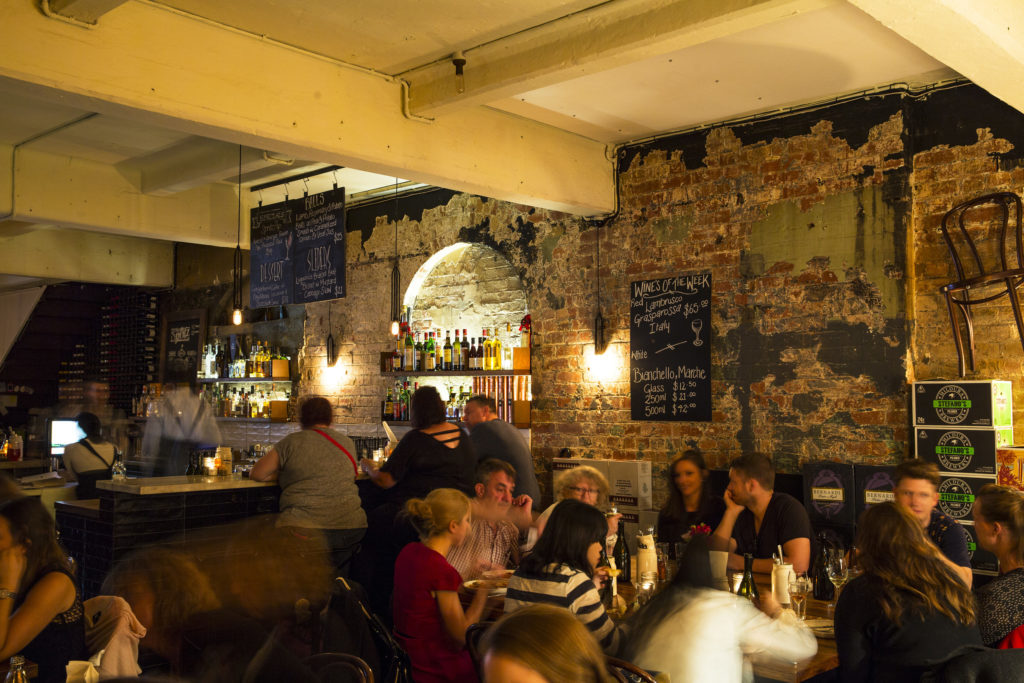 2. Watch an AFL match
Ask anyone, Australians are a little crazy. Which is the only way to describe why thousands of people head down to windy, chilly football stadiums in the middle of winter to watch AFL. 
This is a must-do when you're in Melbourne and even if you don't really like the footy, you'll still have a fun time. Between the fatty foods, the beer, and the happy (depending on how your team's going) and excited atmosphere, you'll find yourself shouting for your favourite team before you know it. 
For the best experience, try to get tickets for a game at the MCG, the biggest stadium in the southern hemisphere. Just make sure that you take along some warm clothes and a poncho in case it starts to rain because the game won't stop unless it's torrential weather. 
Check out the AFL website for ticket information.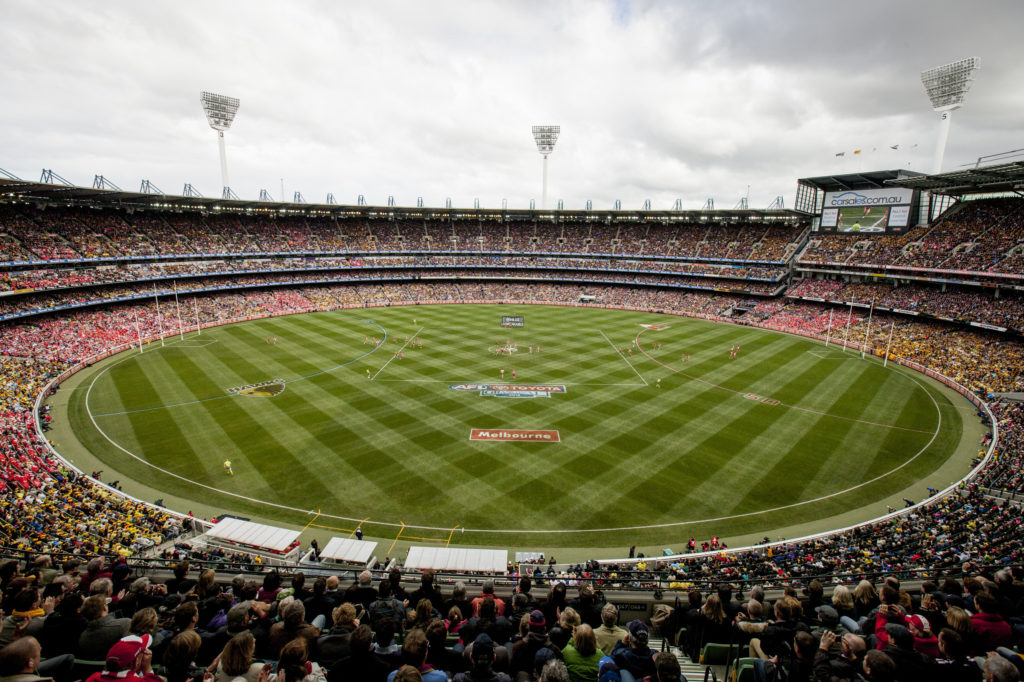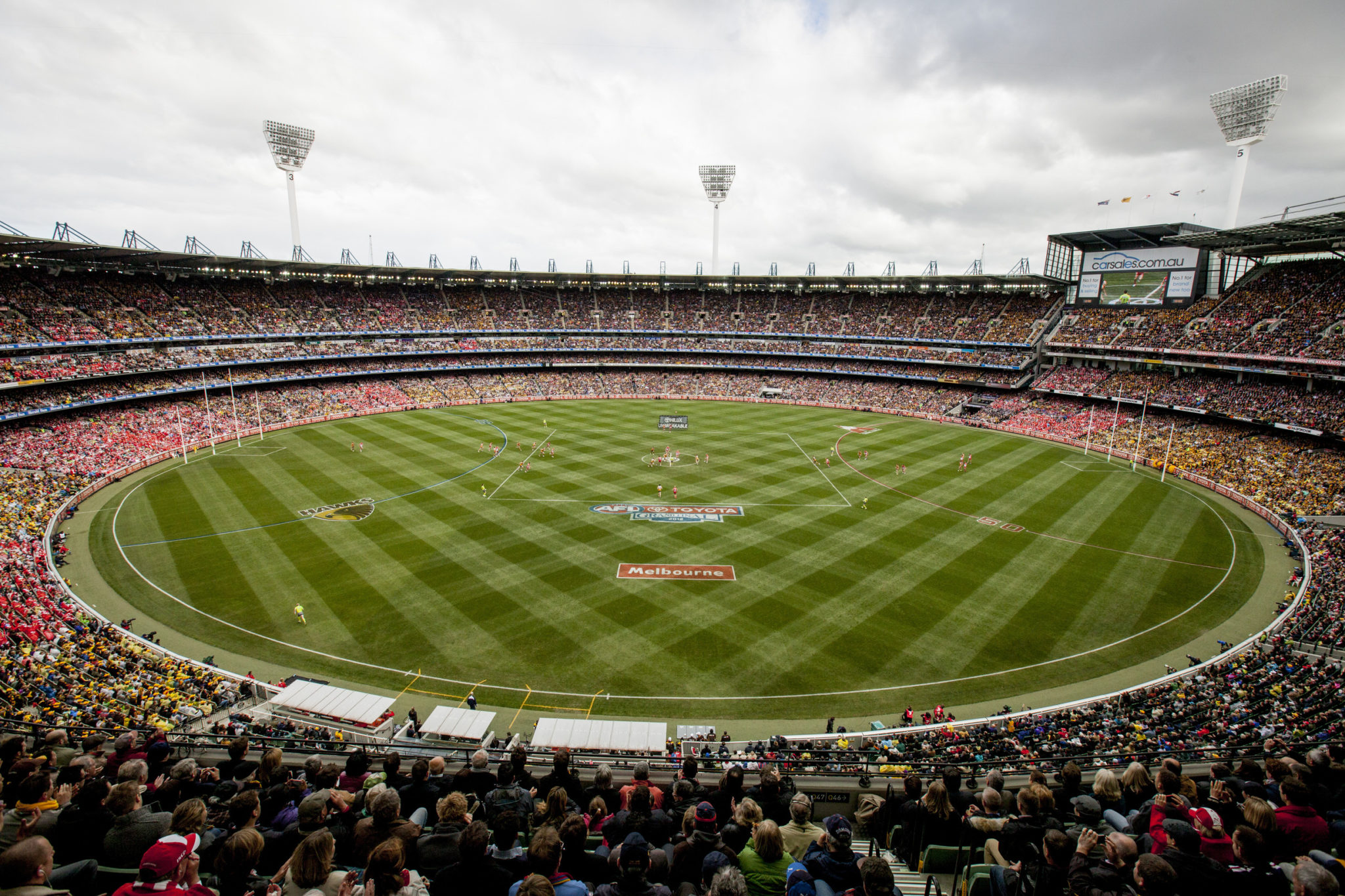 3. Spend some time at the Winter Night Market 
To really enjoy Melbourne in winter, rug up and get outside in it to enjoy a local market. Melbourne has some great night markets, but the Queen Victoria Winter Night Market is the biggest and the best. 
After being cancelled last year, the Winter Night Market is back! It's on every Wednesday evening between 1 June and 31 August, from 5pm. The market has live music, food stalls, baked goods and warming drinks. Bonus: entry is free. (PS. Check out more free things to do in Melbourne.)
If you want to spend some time like a local, then grab your wallet, refrain from eating in the afternoon before you go and have a great time at the Queen Victoria Market.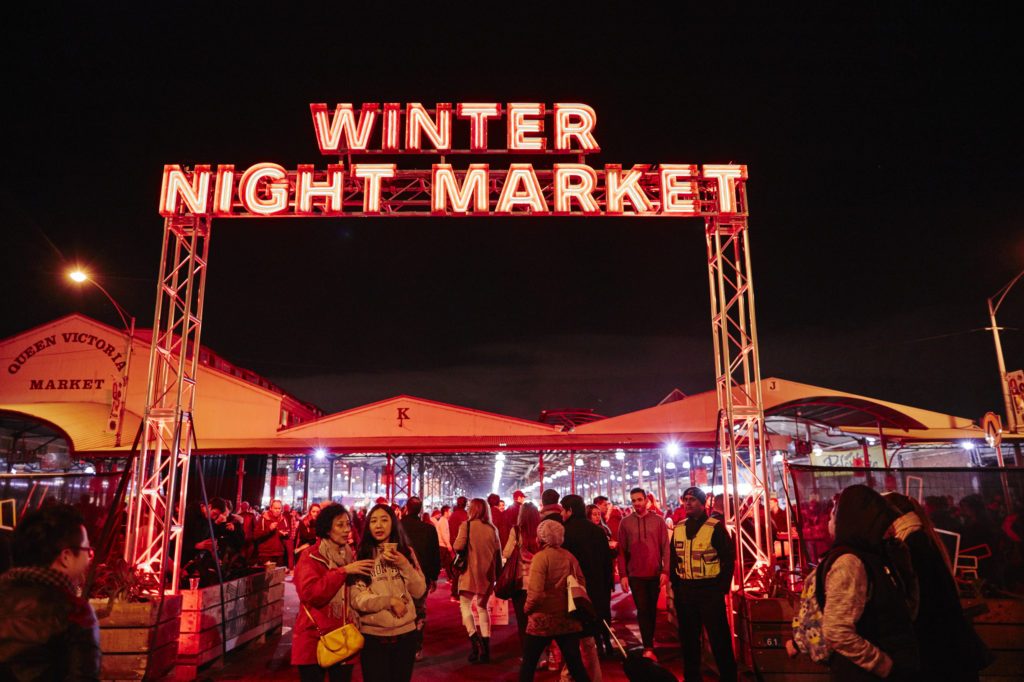 4. Warm your bones in a hot spring 
It might seem an obvious thing to say, but it gets cold in Melbourne in winter. If you don't like the cold, then why not check out some of the local hot springs? Located within driving distance of the city, soaking in a hot spring is one of the best things to do in Melbourne during winter when you get sick of the icy, windy cold. 
Here are some hot springs to try out: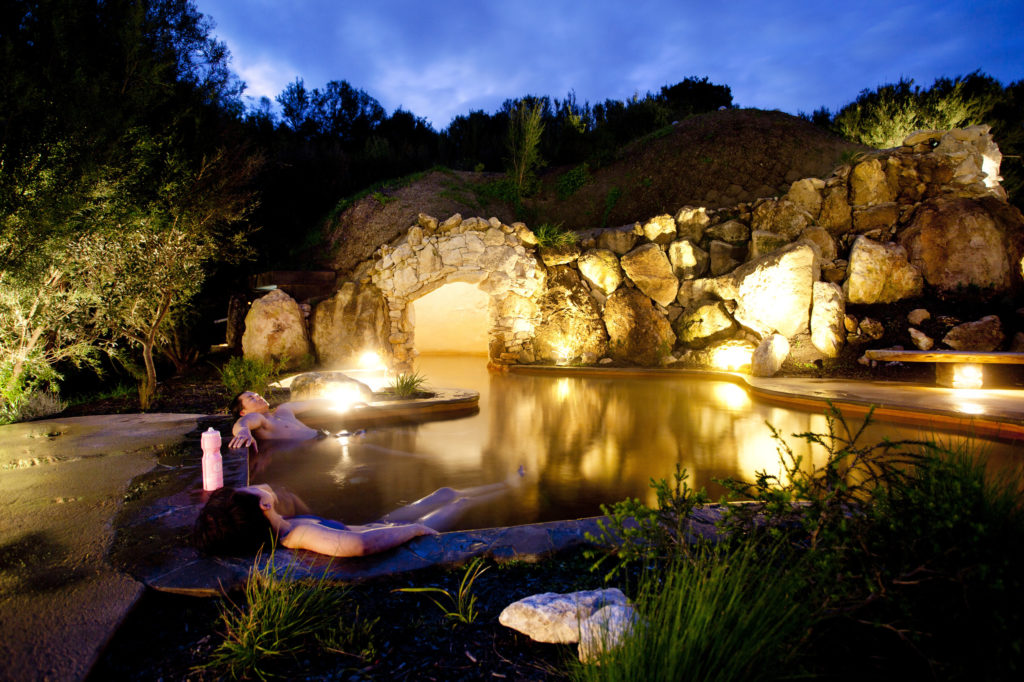 5. See some of Picasso's greatest works 
From 10 June to 9 October, the NGV is playing host to the Melbourne Winter Masterpieces exhibition. This year, The Picasso Century showcases Picasso's career, featuring more than 80 of the great's works alongside more than 100 works by his contemporaries. Pieces have been pulled from the NGV Collection as well as from across French galleries such as the Centre Pompidou and the Musée National Picasso-Paris.
Visiting the NGV is one of the best winter activities in Melbourne in 2022 – you'll get a dose of culture and stay warm!
6. Get out on a Friday Night
Not only can you see Picasso's amazing works at the NGV, but the gallery's NGV Friday Nights are back. Combine art with food, wine, cocktails and live music and you've got the perfect Friday evening.
Artists like Ngaiire and Emma Donovan and The Putbacks (two of my faves) will be performing, and Bar Lourinha will be setting up shop in the NGV Garden Restaurant.
You can see the full line up and book online here.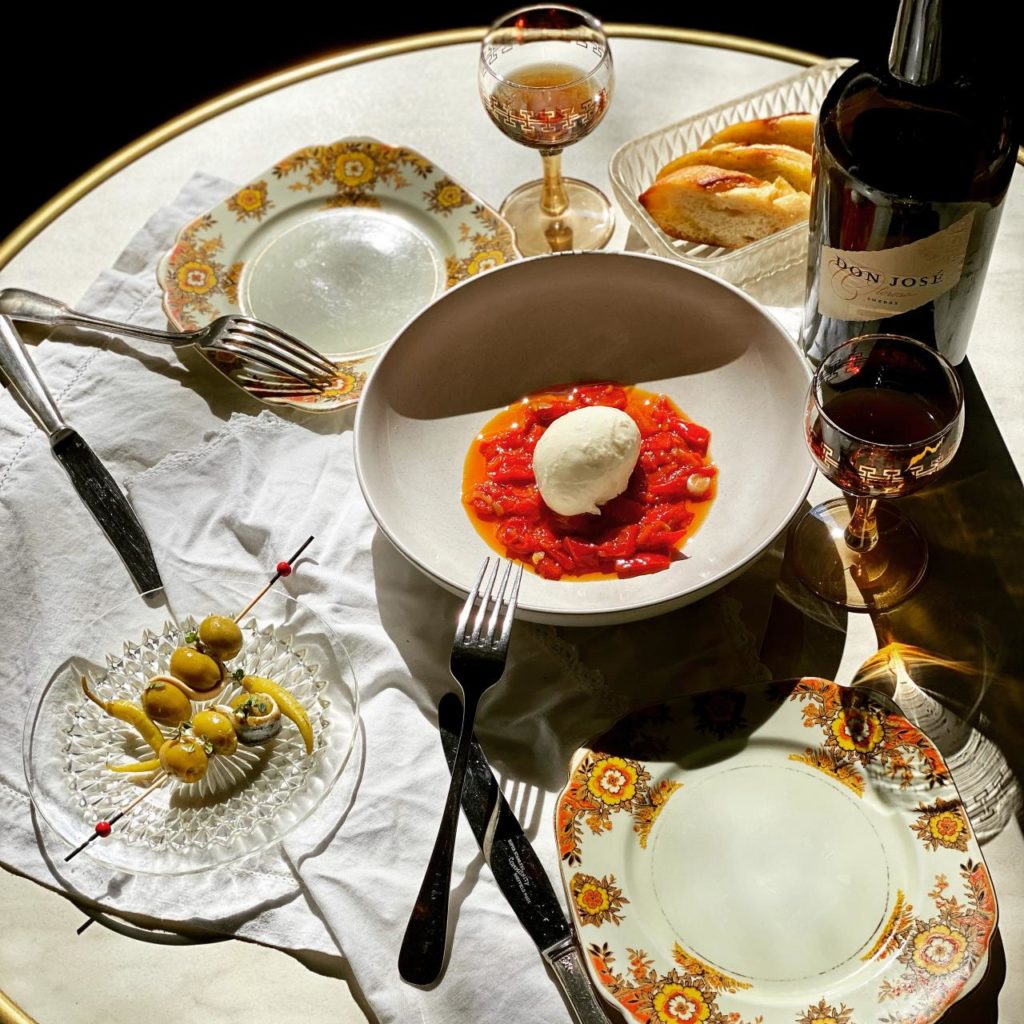 7. Be amazed at RISING Festival
This festival has been a long time in the making. After being delayed – twice – because of the pandemic, this year it is arriving in full force to make up for lost time.
RISING is a night-time festival featuring more than 225 events across 12 days from 1-12 June. There are activities and installations for all ages, with art, dance, live music and theatre.
The Wilds looks particularly fabulous, as does the nightly laser and moonlight beam show across the Yarra River.
8. Book your own igloo
It doesn't snow in Melbourne, but can you can still tuck yourself up out of cold in an igloo. And this year there are a few options to choose from:
9. Experience the fairytale favourite of Cinderella
The Rodgers & Hammerstein classic comes to life at the Regent Theatre from May 2022.
I nabbed free tickets to this through work and I can attest to the incredible sets on Cinderella, with the pumpkin and the masked ball making an incredible appearance – along with, of course, the glass slipper. I am still amazed by one scene from the show where Cinderella's dress transformed right before our eyes!
Tickets start from $69 and can be purchased online here.
If the show isn't enough for you, The Westin is also putting on a Cinderella-themed high tea and cocktails.
10. Freak out at Darkfield
I'm so intrigued by Darkfield – but I will admit that I am also freaked out by the idea of it! I have read that some people have had to leave because it is just so scary.
There are four different shipping containers – Séance, Flight, Coma and Eulogy – that are completely dark and immerse participants in a sensory, thrilling experience designed to make people question what is real and what isn't.
If you think you're up for it, you can book tickets online here.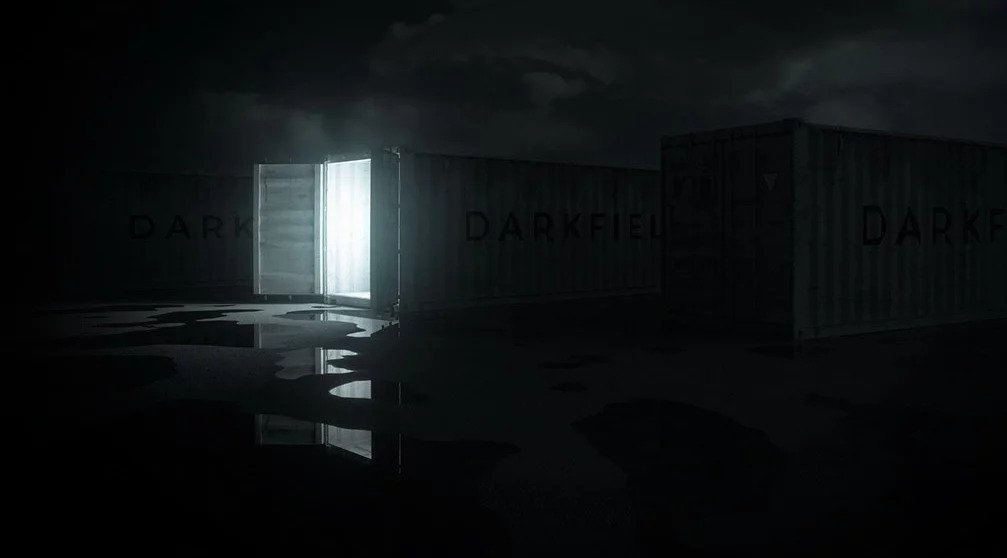 11. See a lit-up world
After wowing people in the UK, Lightscape is debuting this year at the Royal Botanic Gardens Melbourne – the first garden in Australia to host the stunning light show.
Trees will be lit up and luminous walkways will be created to immerse visitors in a 1.8-kilometre journey of light and sound through the gardens. It's definitely a unique way to see the beautiful gardens!
More information about the installation can be found online.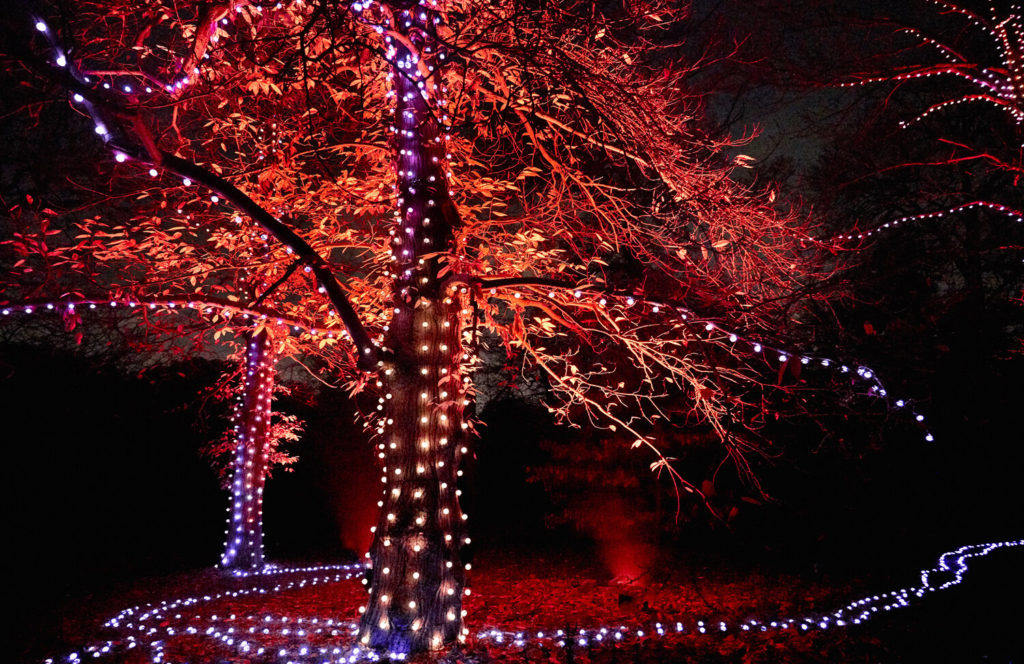 12. The Lume
We saw this incredible exhibition last year and I highly recommend it. It's been so popular that it's been extended.
Instead of simply looking at art on walls, you're actually immersed in the art. The digital gallery is enhanced with sound and aromas, creating a true sensory experience.
Sessions run daily, from 10am on weekdays and from 9am on weekends, with prices starting at $39 for adults. Tickets are available online from Ticketmaster. Book online here.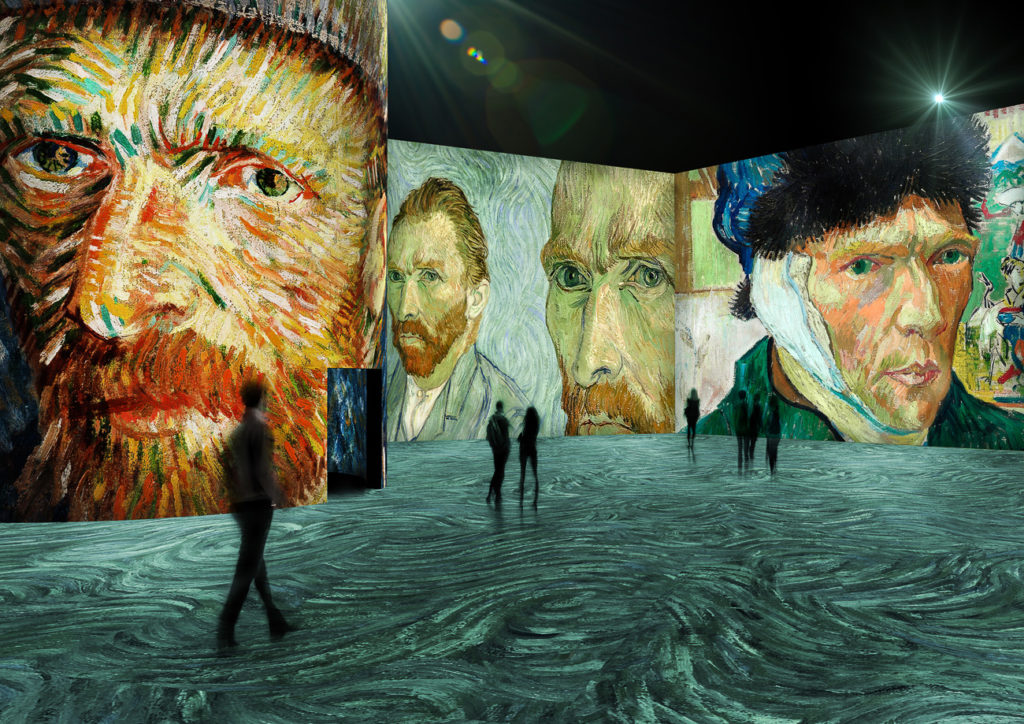 13. Check out a show
Melbourne is known for our theatre, and this winter in Melbourne we have some great shows underway, including:
14. Learn about endangered animals
Public art creators Gillie and Marc have sculpted 20 life-sized endangered baby animal statues to build awareness for vulnerable creatures around the world.
The statues, which range from one metre to three metres high, have been placed along the bank of the Yarra River. The exhibition is in support of the World Wide Fund for Nature Australia (WWF-Australia).
Wander the river bank to see the bronze sculptures of animals such as the Bengal Tiger, mountain gorilla and Australia's Rock Wallaby and learn about the threats they face.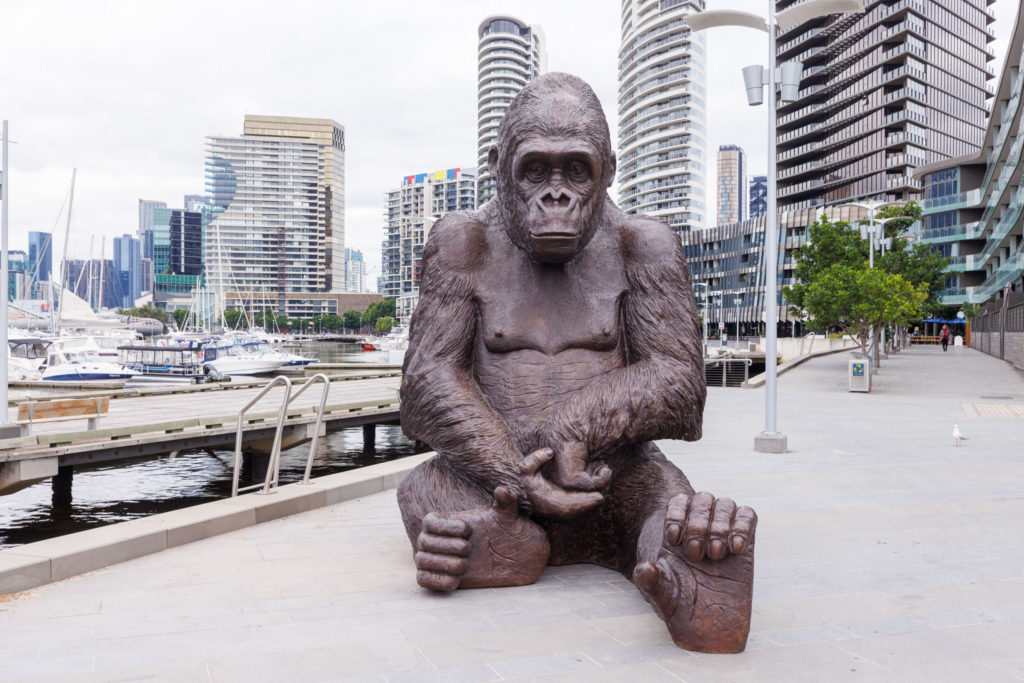 15. Have a cosy drink with mates 
Even if you look forward to winter in Melbourne, the cold and the grey days can still be a little depressing. And what better way to beat back the blues than with a few drinks and good company by flickering firelight?
Here's where to take your friends for a cosy drink: 
Beneath Driver Lane for a few drinks by candlelight 
The Napier Hotel for drinks and pies
Embla for a wine bar with a wood-fired oven for nibbles 
The Local Taphouse for drinks by the fire 
The Palace Hotel where you can watch a game of footy with a brew
Try the Boozy Milo or Hot Apple Pie cocktail at Riverland Bar
Mulled wine will keep you warm – some of the best can be found at Milk the Cow, Mjolner, Section 8 and ReWine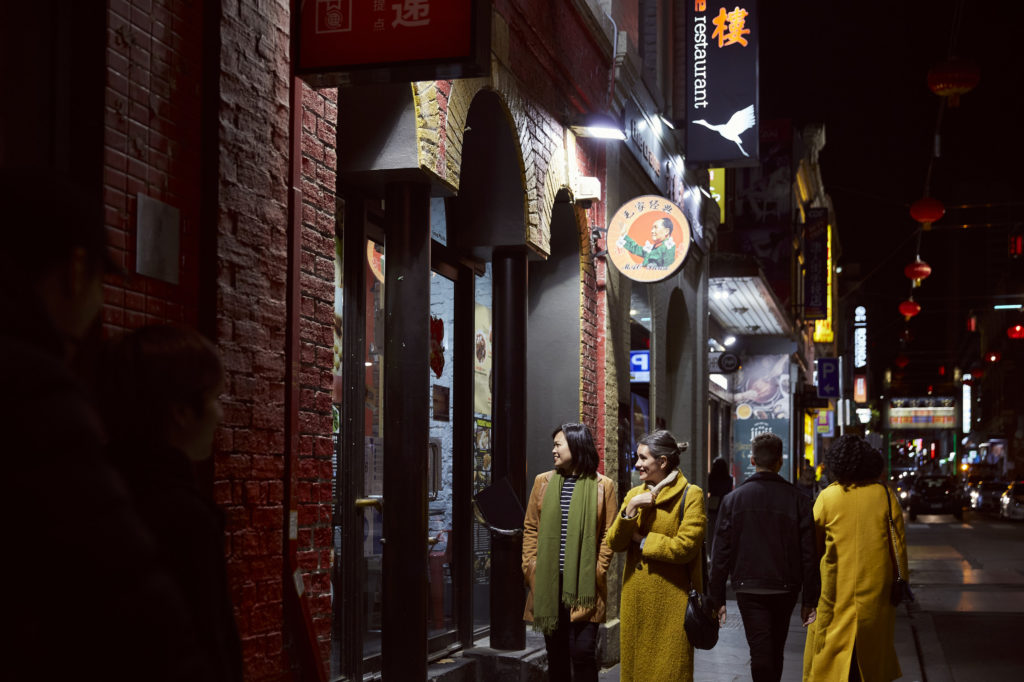 16. Have high tea 
If you're not into alcohol but like the idea of a warm drink during winter in Melbourne, then why not have high tea? 
A British tradition that dates back to the mid-1700s, working men once enjoyed high tea between 3 and 4pm. Back then, it was a chance for them to grab a quick snack before heading back to their jobs. 
These days high tea is more about scrumptious cakes and sandwiches, along with good tea and company. 
Here's where to start your own high tea tradition: 
The Conservatory at the Crown Melbourne where you'll find a classical Parisian hotel tearoom
The Windsor, where they've been serving high tea since 1883
Collins Kitchen at the Grand Hyatt Melbourne
The famous Hopetoun Tea Rooms, where the line out the door will convince you how good the food is 
Mary Eats Cake for treats made by culinary superstars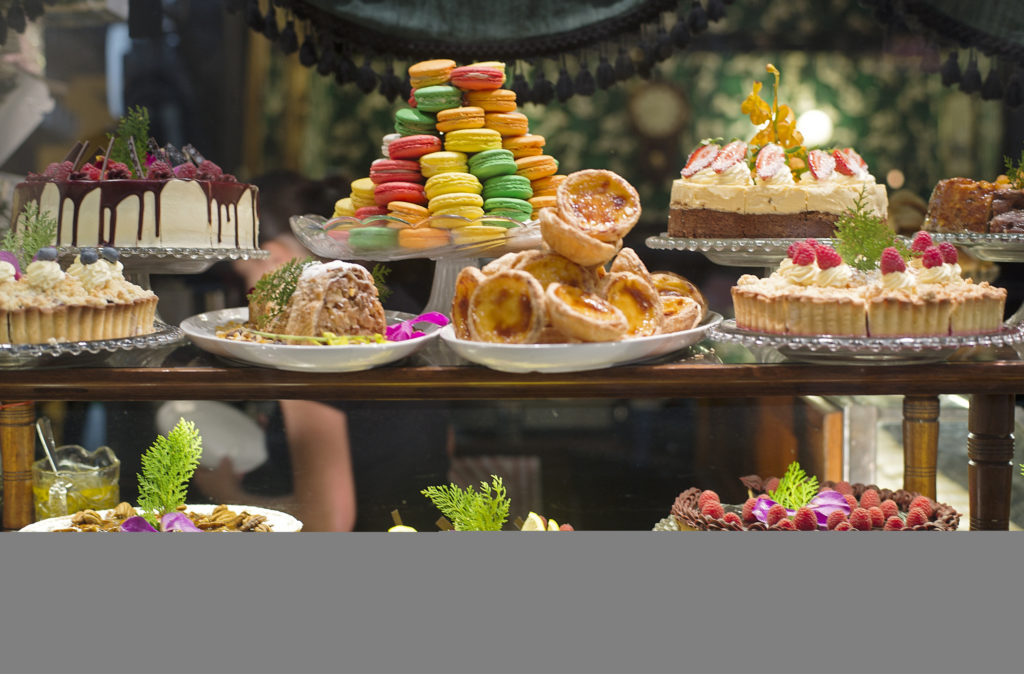 17. Sip on hot chocolate
Speaking of warm drinks, if hot chocolate's more your thing, Melbourne has plenty of the sweet stuff on offer.
The best places for hot chocolate in Melbourne are:
Koko Black – it may be a chain, but the hot chocs here are thick and delicious
Mörk Chocolate Brew House, the masters of hot chocolate
Hash Specialty Coffee and Roasters, for their famous science project-style hot chocolate
Brunetti, for thick, Italian-style hot chocolate
18. Escape the cold in an escape room
Best played with a group of clever friends, escape rooms combine the thrill of the unknown with the heart-pounding anxiety of physical confinement.
It's all in good fun, of course, you're not actually in peril. But when they're done well, these rooms do a good job of suggesting otherwise. And that's half of the fun of them, isn't it! 
Some of the escape rooms you should try this winter in Melbourne are: 
19. Go ice skating during winter in Melbourne
Sometimes you can't fight the cold, you just have to get out there and enjoy it. That's why going ice skating is one of the best things to do in winter in Melbourne. 
Even though it doesn't snow in Melbourne, you can still take advantage of the cold to glide gracefully over the ice. Or, if you aren't good at skating, fall, get up and fall over again and have fun doing it! 
No matter whether you're an expert level skater or a beginner, you can find your place on the ice in Melbourne. Go ice skating at the O'Brien Icehouse near the Docklands for a family-friendly venue that's safe for all ability levels. This venue has two rinks and is open 364 days a year. It's one of the most fun Melbourne winter attractions. (Check out more things to do with kids in Melbourne.)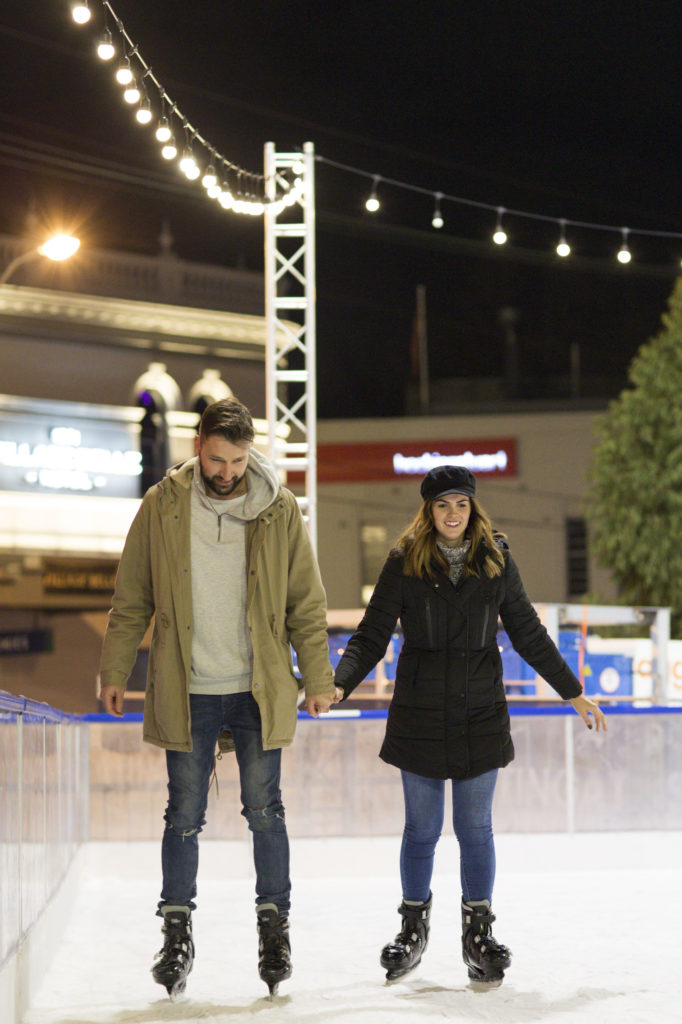 20. Catch a flick at the Melbourne International Film Festival
The Melbourne International Film Festival was first established in 1952 and is one of the world's oldest movie festivals. It gives Australian filmmakers the chance to show off their talents and build their audience, and offers skill development programs for talented newcomers. 
But the festival is really about celebrating international films, so you'll find a variety of shorts, features, documentaries and children's movies. Sitting in comfortable cinemas watching experimental and ground-breaking films is one of the most interesting Melbourne winter activities. 
This festival is typically held at venues all over town, and will run from 4-21 August in 2022, with an added online session from 11-28 August. 
21. Have a winter picnic date
Winter may not seem the best time to be picnicking, but with Amazing Co's seasonal Winter Warmer Mystery Picnic Date, you'll be stocking up on toasty drinks and hearty foods. To find these goodies, you'll need to solve a series of riddles, each of which will take you to the next cosy shop as you fill your gourmet picnic basket.
You'll enjoy your picnic at a warm and cosy undercover location, protected from the weather – not necessarily inside, though, so make sure you rug up well.
You can book your date with your other half on the couples date or with a group of friends. Read my Mystery Picnic Melbourne review to find out more about what to expect.
22. Check out the Firelight Festival
Rouse yourself from your cosy, warm home and head outside to experience something a little different. Fire installations, laser shows, live music, fire twirlers and plenty of snacks and beverages converge to create a toasty festival, the Firelight Festival.
Over three nights from 1-3 July, the Docklands will light up with plenty of entertainment at this free festival.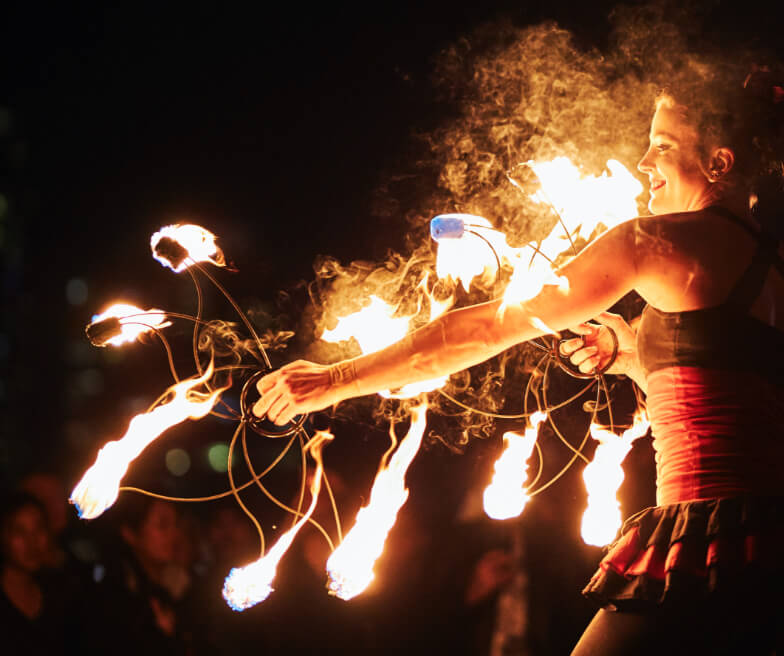 23. Light up at ACMI
ACMI has brought some of the Tate's collection to Melbourne, with more than 70 pieces on display, all linked by the theme of light.
The works in the Light: Works from Tate's Collection exhibition span 200 years and include paintings, sculptures, photography and the moving image.
The exhibition runs from 16 June to 13 November. Find out more at ACMI's website.
24. See a spectacular light show at the Heide Museum
Light shows seem to be all the rage this winter! British artist Bruce Munro is presenting his first museum exhibition in Australia at the Heide Museum of Modern Art in Melbourne's north.
The museum will stay open until late from Thursday to Saturday so that people can enjoy Bruce Munro: From Sunrise Road. Displaying pieces both indoors and outdoors, it's sure to be an incredible show.
The exhibition runs until 16 October and tickets can be booked online.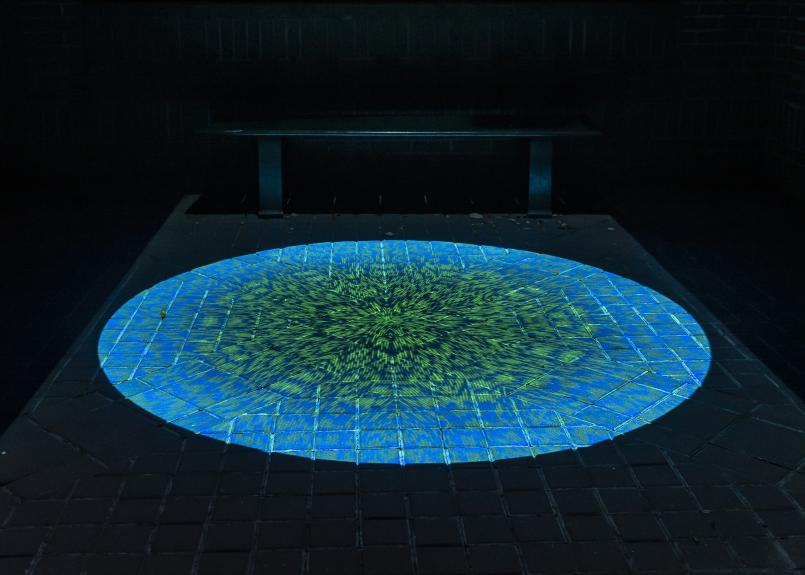 25. Escape to the Yarra Valley for a fiery festival
Mix wine, great food and fireside chats at Fireside Yarra Valley, a 16-day festival featuring some of the region's best wineries and restaurants.
Experiences include overnight stays, boozy brunches, food cooked over hot coals, and cheese and wine tastings.
More information about the festival can be found online.
26. Apres-ski on a rooftop
Richmond bar Fargo & Co has created the perfect winter experience for those can't get to the snow. Grab some mates and book one of the cosy rooftop chalets and enjoy boozy hot chocolate, snacks, drinks and mixers.
There are a variety of packages to book.
---
Melbourne in winter may seem a little drab and grey. But if you know where to go, it can be a place of delicious flavours, dancing flames, great friends and fun experiences.
PIN IT FOR LATER:
Save this guide to winter in Melbourne so you can plan your wintery visit soon!