There's something special about travelling in winter. It's quieter, with fewer tourists, and the whole world seems softer and, of course, colder. If you're longing to get out there and experience something amazing this time of year, then you need to visit Melbourne in winter. With the perfect mix of cosy indoor activities and some exciting outdoor ones (heaters included!), winter in Melbourne can be a fun time to explore the city, even with the cooler weather. 
So, if you're ready to rug up and enjoy the cold weather, here are the best things to do in Melbourne in winter in 2023. 
This blog post may contain affiliate links, meaning if you book or buy something through one of these links, I may earn a small commission (at no extra cost to you).
When is winter in Melbourne?
First up, some details. If you're from the Northern Hemisphere, you might need a reminder that winter is different Down Under. The winter months in Melbourne (and Australia) are June, July and August. 
During winter in Melbourne, you can expect temperatures of between 6 and 15 degrees (43 to 59 Fahrenheit). In June, Melbourne weather is fairly mild, with the lowest rainfall of the whole year. If it is raining on your visit to Melbourne, check out a few ideas for indoor activities in Melbourne to keep you dry.
For full details about all the seasons in Melbourne, you can read my guide to the best time to visit Melbourne.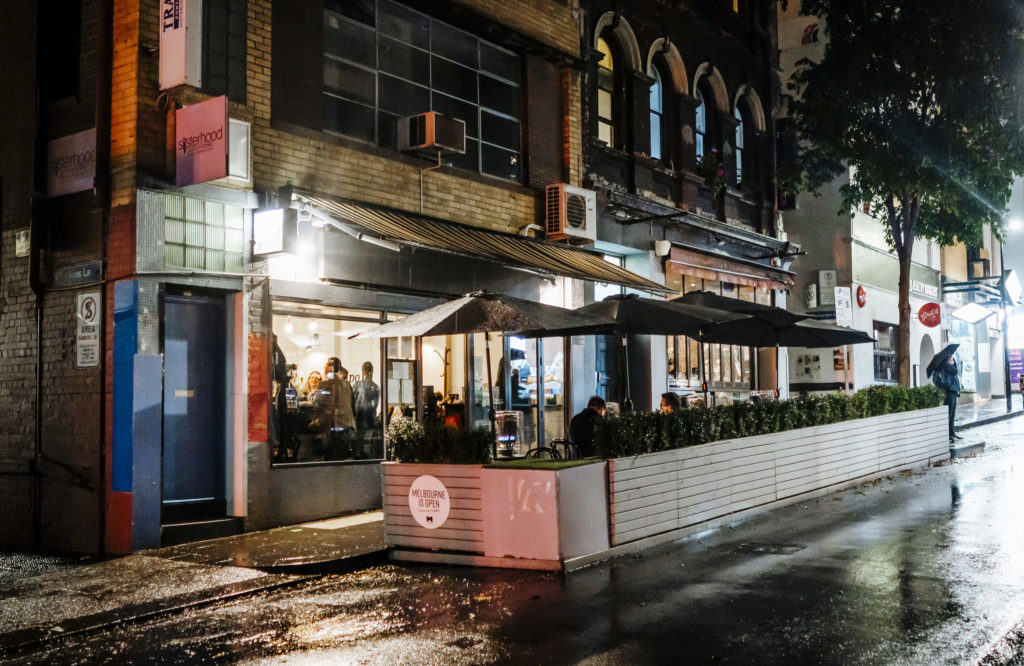 Winter public and school holidays in Melbourne
Perhaps you can only travel during the school holidays – or perhaps you're trying to avoid them. Victorian term 2 (winter) holidays are from 24 June to 9 July in 2023.
We've only got one public holiday in winter in Victoria, and that's the King's Birthday on Monday, 12 June in 2023.
Why should you visit Melbourne in winter?
While Melbourne does get pretty cold during winter (although there's rarely snow in the inner parts of the city), it's still a great time to visit. There are generally fewer crowds, and it's low season, which means plenty of hotel rooms are available and potential airfare specials.
Plus, there are plenty of things to do in winter in Melbourne, as you're about to discover!
What to pack for winter in Melbourne
Umbrella
Thick scarf and gloves
1. Eat cosy food
If you're wearing bulky clothes it's the perfect excuse to eat heavy food and warm your belly. And luckily, Melbourne's reputation as the food capital of Australia won't let you down in winter either. Melbourne restaurants go all out in the colder months, with warming drinks and food that's spicy, meaty or heavy enough to keep you toasty. 
Here are some of the best places to visit in Melbourne in winter for delicious and warming food: 
Osteria Ilaria for heavy Italian food that will keep you warm for hours 
The Meatball and Wine Bar which is just what it sounds like (yum!) 
Slurp down a bowl of hot soup – I'm a fan of the spicy soups at Soi 38, the pho at Pho Nom and the ramen at Shujinko
Epocha Restaurant, where you can get a Sunday roast that will leave you dozing in your favourite chair 
Belle's Hot Chicken for chicken so hot you'll think it's summer 
The Napier Hotel for classic pub meals by the fire
The Grace Darling Hotel for a good pub meal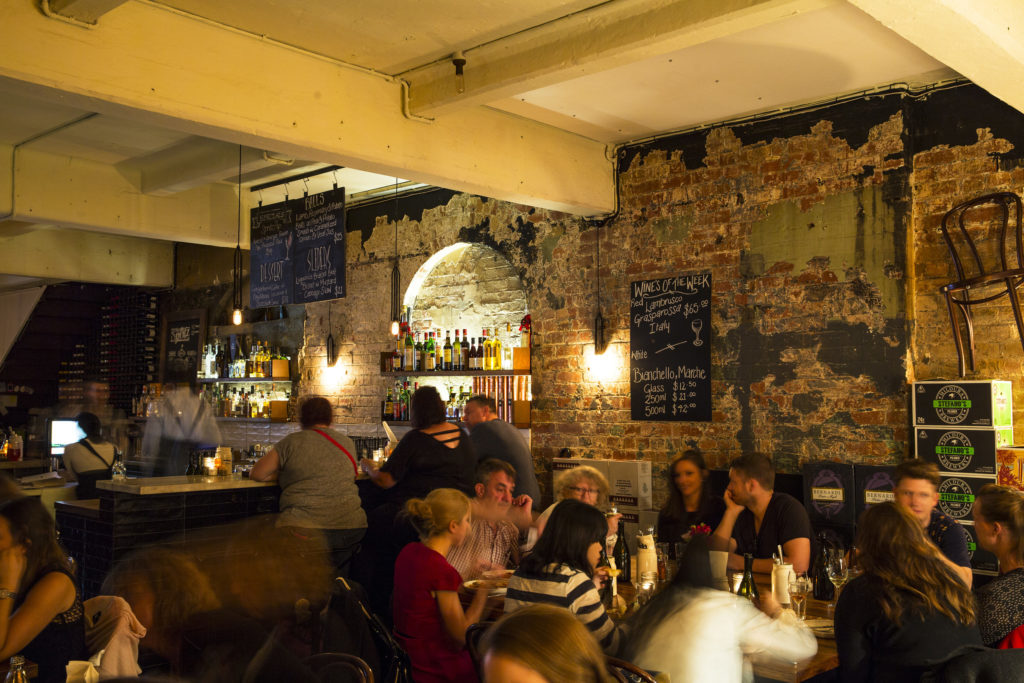 2. Watch an AFL match
Ask anyone, Australians are a little crazy. Which is the only way to describe why thousands of people head down to windy, chilly football stadiums in the middle of winter to watch AFL. 
This is a must-do when you're in Melbourne and even if you don't really like the footy, you'll still have a fun time. Between the fatty foods, the beer, and the happy (depending on how your team's going) and excited atmosphere, you'll find yourself shouting for your favourite team before you know it. 
For the best experience, try to get tickets for a game at the MCG, the biggest stadium in the southern hemisphere. Just make sure that you take along some warm clothes and a poncho in case it starts to rain because the game won't stop unless it's torrential weather. 
Check out the AFL website for ticket information.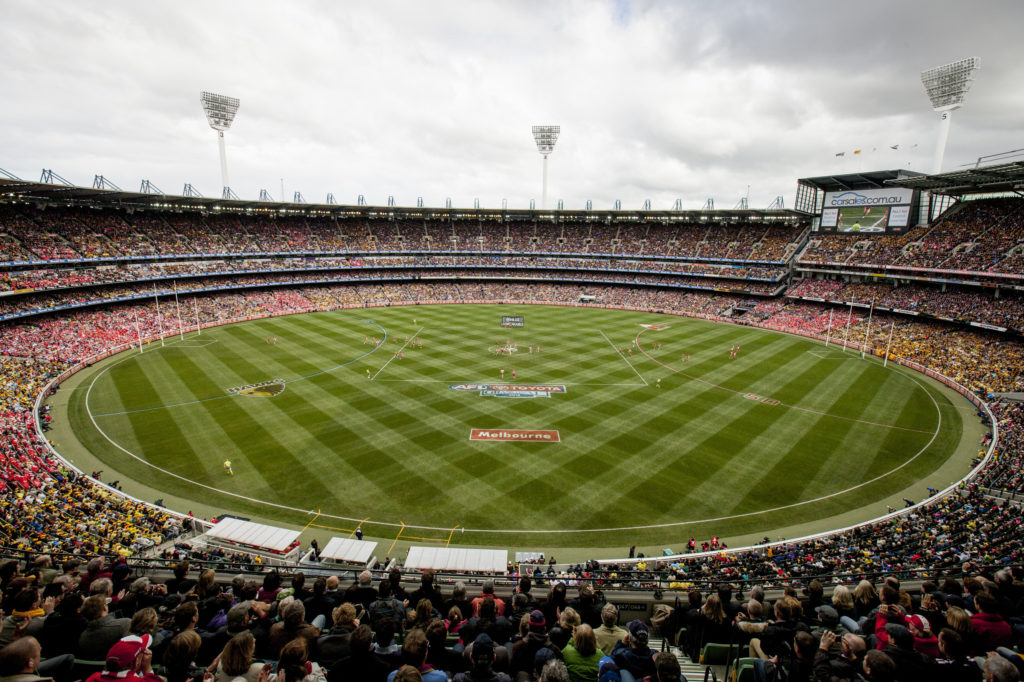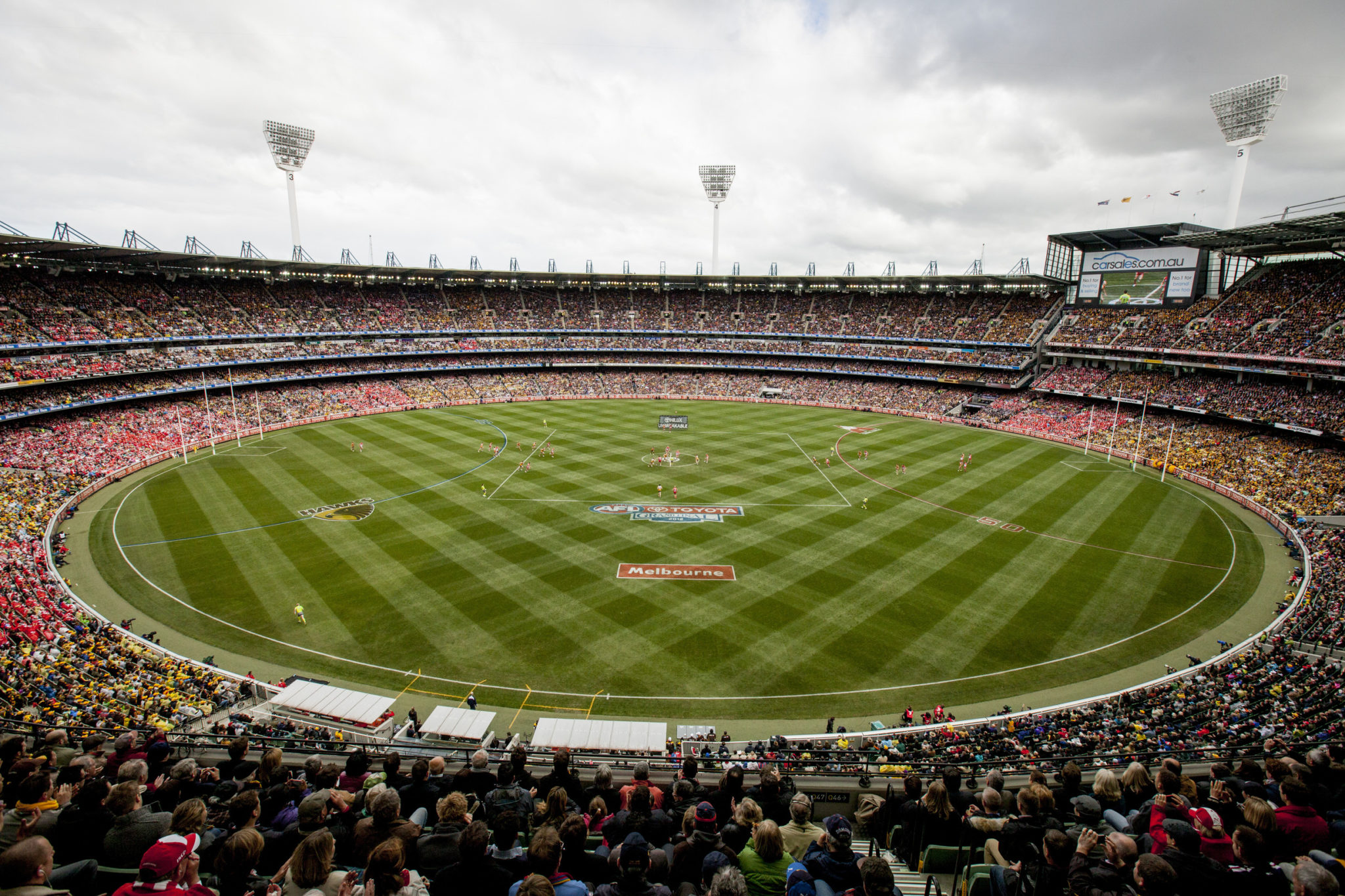 3. Spend some time at the Winter Night Market 
To really enjoy Melbourne in winter, rug up and get outside in it to enjoy a local market. Melbourne has some great night markets, but the Queen Victoria Winter Night Market is the biggest and the best. 
It's on every Wednesday evening between 7 June and 30 August, from 5pm. The market has live music, food stalls, baked goods and warming drinks. Bonus: entry is free. (PS. Check out more free things to do in Melbourne.)
If you want to spend some time like a local, then grab your wallet, refrain from eating in the afternoon before you go and have a great time at the Queen Victoria Market.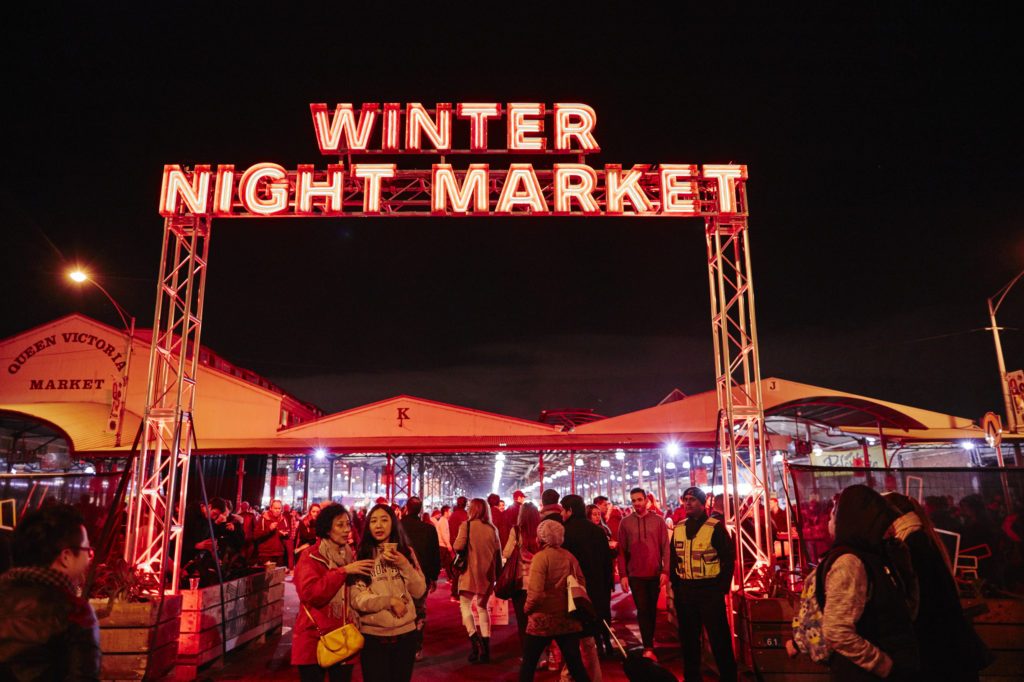 4. Warm your bones in a hot spring 
It might seem an obvious thing to say, but it gets cold in Melbourne in winter. If you don't like the cold, then why not check out some of the local hot springs? Located within driving distance of the city, soaking in a hot spring is one of the best things to do in Melbourne during winter when you get sick of the icy, windy cold. 
Here are some hot springs to try out: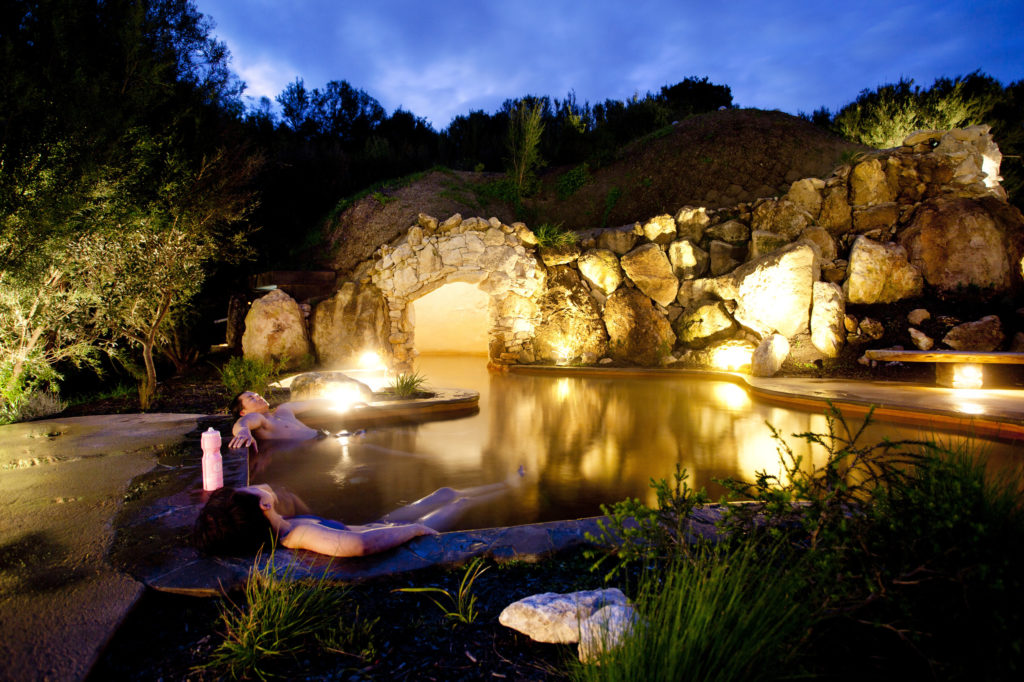 5. See French art 
From 9 June to 8 October, the NGV is playing host to the Melbourne Winter Masterpieces exhibition. This year, the NGV presents the world premiere of Pierre Bonnard: Designed by India Mahdavi. Curated by Paris's Musée d'Orsay, the exhibition showcases the work of the great French painter Pierre Bonnard.
Visiting the NGV is one of the best winter activities in Melbourne in 2023 – you'll get a dose of culture and stay warm!
6. Get out on a Friday Night
Not only can you see Pierre Bonnard's amazing works at the NGV, but the gallery's NGV Friday Nights are back. Combine art with food, wine, cocktails and live music and you've got the perfect Friday evening.
ARIA award winner Adrian Eagle, R&B singer-songwriter Ashwarya, Noongar soul singer Bumpy, and a whole lot of DJs will put on the entertainment, while Yering Station and Pommery Champagne Bar are putting on the drinks.
You can see the full line up and book tickets online here.
7. Be amazed at RISING Festival
Experience art, culture and music under moonlight, as the incredibly visual and vibrant RISING festival returns.
This night-time festival features more than 185 events across 12 days from 7-18 June. There are activities and installations for all ages, with art, dance, live music, installations and theatre.
The upper level of Flinders Street Station will become home to Shadow Spirit, the largest commissioned exhibition of contemporary First Peoples art in Victoria's history. Experience pop-up performances and festival feasts in the grounds of St Paul's Cathedral at Night Trade, and go inside St Paul's itself for Anthem, a sound and video collaboration between artist Wu-Tsang and New Age pioneer Beverly Glenn-Copeland.
Check out the full program online.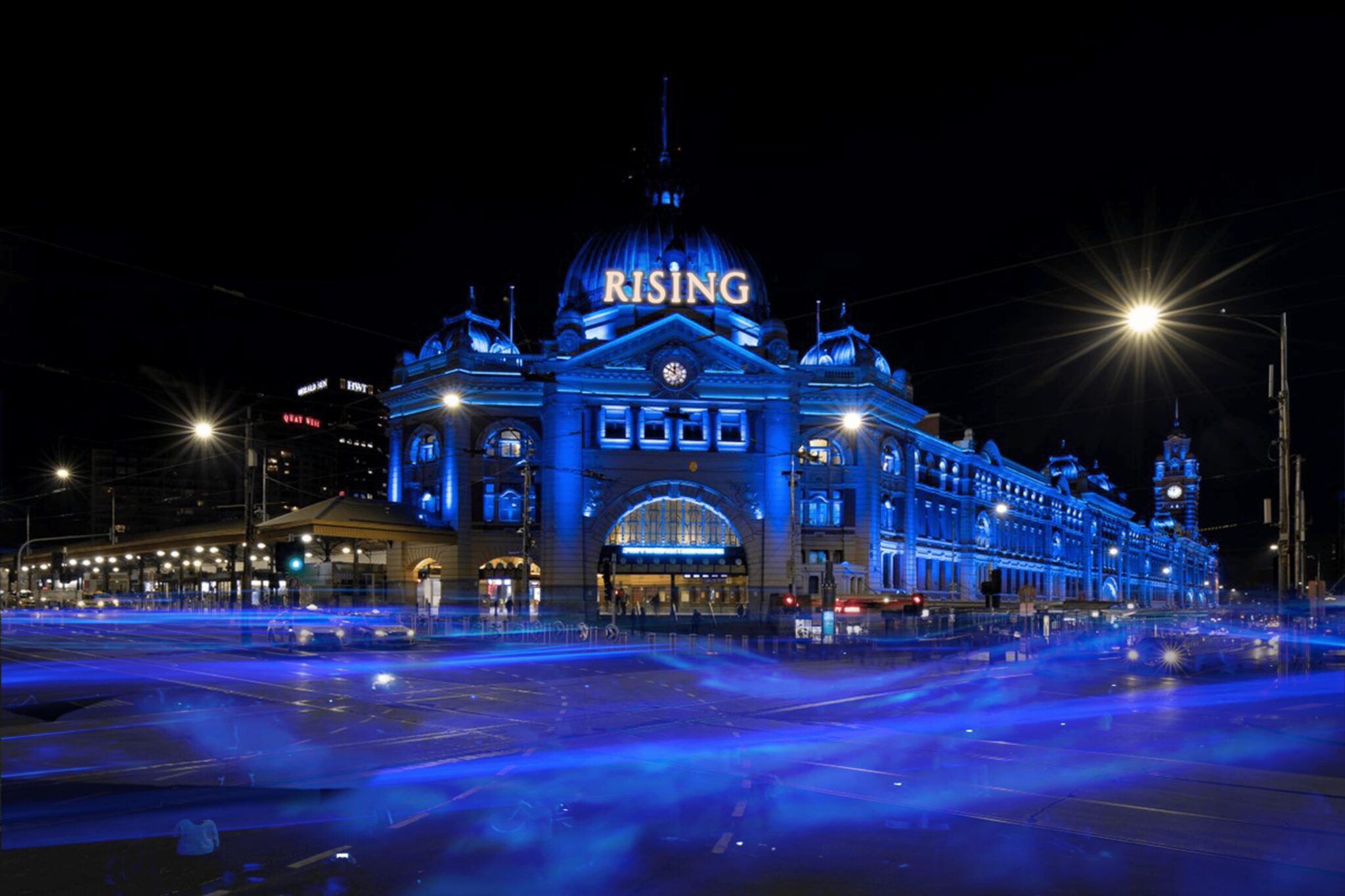 8. Book your own igloo
It doesn't snow in Melbourne, but can you can still tuck yourself up out of cold in an igloo. And this year there are a few options to choose from:
The Raclette Igloo Experience – I can't think of anything better than melty Raclette, mulled wine and marshmallows toasted over your own firepit, all enjoyed in the comfort of your own igloo. For three weeks only, book one of the 14 igloos at Fed Square for the ultimate winter in Melbourne experience More info
Winter Igloo Garden at the Station Hotel – grab a group of friends and settle back for a three-course meal in your own private igloo More info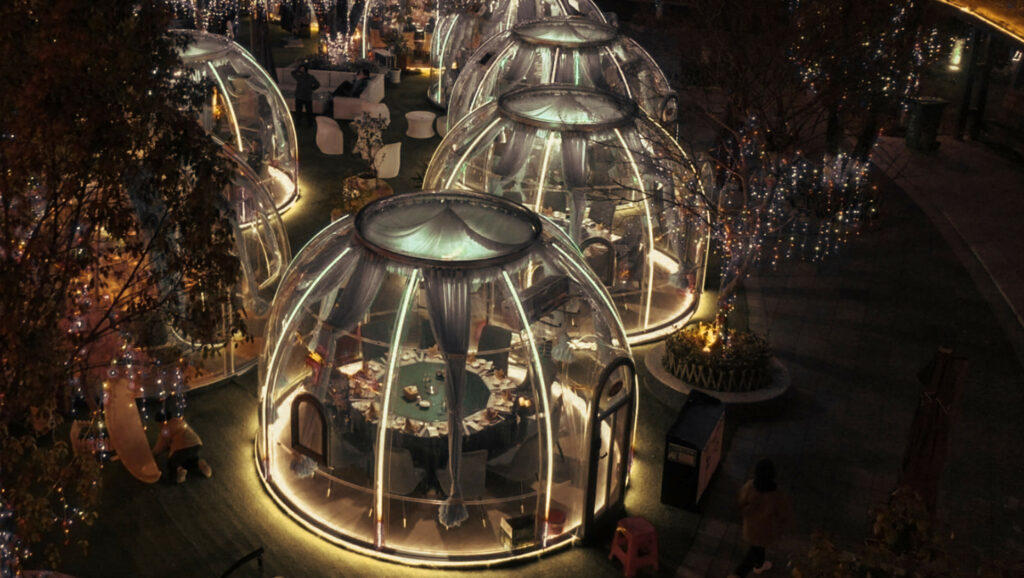 9. Experience the fun of Moulin Rouge! The Musical
Melburnians clearly couldn't get enough of Moulin Rouge! The Musical, because it's back!
The spectacular show returns to the iconic Regent Theatre from August 2023. Baz Luhrmann's revolutionary film comes to life onstage, remixed in this musical mash-up extravaganza featuring over 70 songs including many of the iconic hits from the movie, as well as additions from Adele, Katy Perry, Sia, Beyonce, Rihanna and more.
Tickets start from $59 and can be purchased online here.
10. Now or Never – Experience Melbourne's newest festival
If you're still not sold on Melbourne's reputation as the culture capital of Australian, then our newest festival may change your mind.
Now or Never debuts this winter and features art, ideas, sound, technology and more. It's a combination of Melbourne Music Week and Melbourne Knowledge Week and celebrates Melbourne's creative scene.
Running from 17 August to 2 September, the program is still under wraps, so check the website for updates.
11. See a lit-up world
After wowing Melburnians last year, Lightscape is back again to light up the Royal Botanic Gardens Melbourne.
Be mesmerised by an eight-metre sphere filled with over 20,000 moving LEDs, singing trees and a flickering fire garden among colour-changing installations, soundscapes and large-scale illuminated sculptures. Experience a 2.1-kilometre trail around the lake and celebrate the beauty of nature after dark.
More information about the installation can be found online, which is on from 16 June to 6 August.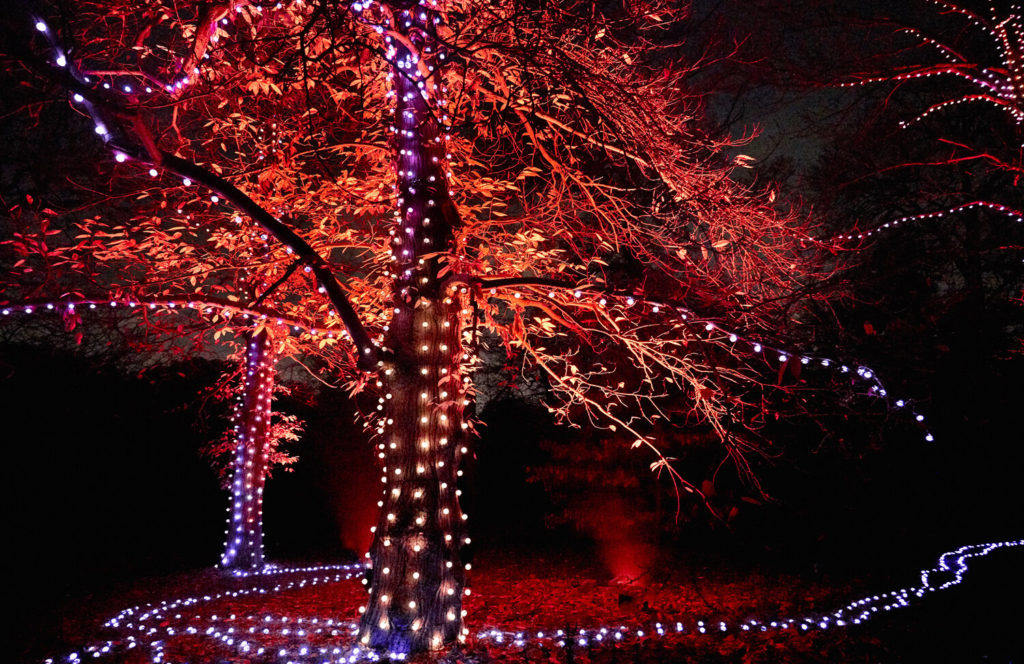 12. The Lume
I can't speak highly enough of this incredible immersive art experience. The Lume is one of Melbourne's most spectacular exhibitions.
Instead of simply looking at art on walls, at The Lume you're actually immersed in the art. The digital gallery is enhanced with sound and aromas, creating a true sensory experience.
The current exhibition, Monet & Friends, immerses visitors in French Impressionism. I haven't seen this one, but I did see the first exhibition, Van Gogh, and it was stunning. Monet & Friends ends on June 4 and will be replaced by a stunning First Nations exhibition, Connection, from June 23.
Sessions run daily, from 10am on weekdays and from 9am on weekends, with prices starting at $39 for adults. Tickets are available online from Ticketmaster. Book online here.
13. Check out a show
Melbourne is known for our theatre, and this winter in Melbourne we have some great shows underway, including:
14. Have a cosy drink with mates 
Even if you look forward to winter in Melbourne, the cold and the grey days can still be a little depressing. And what better way to beat back the blues than with a few drinks and good company by flickering firelight?
Here's where to take your friends for a cosy drink: 
Beneath Driver Lane for a few drinks by candlelight 
The Napier Hotel for drinks and pies
Embla for a wine bar with a wood-fired oven for nibbles 
The Local Taphouse for drinks by the fire 
The Palace Hotel where you can watch a game of footy with a brew
Try the Boozy Milo or Hot Apple Pie cocktail at Riverland Bar
Mulled wine will keep you warm – some of the best can be found at Milk the Cow, Mjolner, Section 8 and ReWine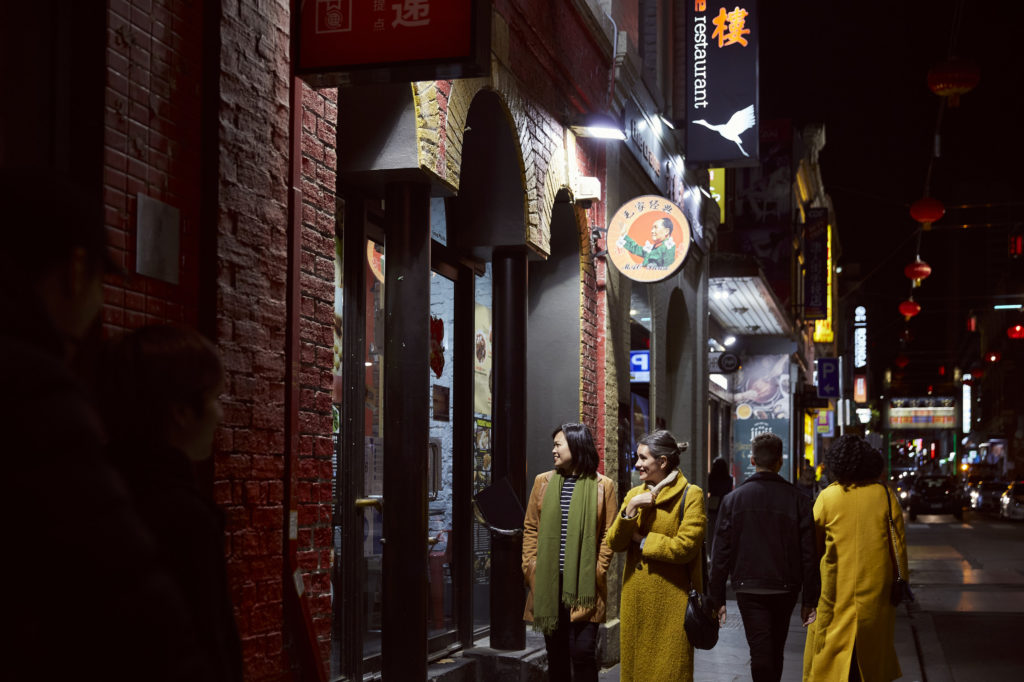 15. Have high tea 
If you're not into alcohol but like the idea of a warm drink during winter in Melbourne, then why not have high tea? 
A British tradition that dates back to the mid-1700s, working men once enjoyed high tea between 3 and 4pm. Back then, it was a chance for them to grab a quick snack before heading back to their jobs. 
These days high tea is more about scrumptious cakes and sandwiches, along with good tea and company. 
Here's where to start your own high tea tradition: 
The Conservatory at the Crown Melbourne where you'll find a classical Parisian hotel tearoom
The Windsor, where they've been serving high tea since 1883
Collins Kitchen at the Grand Hyatt Melbourne
The famous Hopetoun Tea Rooms, where the line out the door will convince you how good the food is 
Mary Eats Cake for treats made by culinary superstars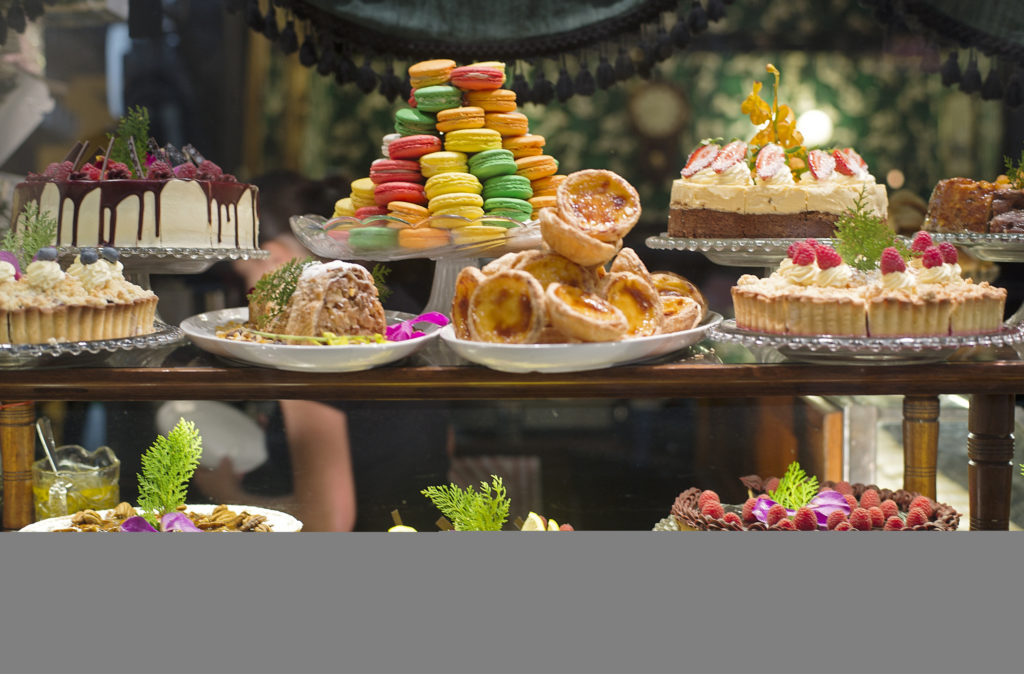 16. Sip on hot chocolate
Speaking of warm drinks, if hot chocolate's more your thing, Melbourne has plenty of the sweet stuff on offer.
The best places for hot chocolate in Melbourne are:
Koko Black – it may be a chain, but the hot chocs here are thick and delicious
Mörk Chocolate Brew House, the masters of hot chocolate
Hash Specialty Coffee and Roasters, for their famous science project-style hot chocolate
Brunetti, for thick, Italian-style hot chocolate
17. Escape the cold in an escape room
Best played with a group of clever friends, escape rooms combine the thrill of the unknown with the heart-pounding anxiety of physical confinement.
It's all in good fun, of course, you're not actually in peril. But when they're done well, these rooms do a good job of suggesting otherwise. And that's half of the fun of them, isn't it! 
Some of the escape rooms you should try this winter in Melbourne are: 
18. Go ice skating during winter in Melbourne
Sometimes you can't fight the cold, you just have to get out there and enjoy it. That's why going ice skating is one of the best things to do in winter in Melbourne. 
Even though it doesn't snow in Melbourne, you can still take advantage of the cold to glide gracefully over the ice. Or, if you aren't good at skating, fall, get up and fall over again and have fun doing it! 
No matter whether you're an expert level skater or a beginner, you can find your place on the ice in Melbourne. Go ice skating at O'Brien Icehouse near the Docklands for a family-friendly venue that's safe for all ability levels. This venue has two rinks and is open 364 days a year. It's one of the most fun Melbourne winter attractions. (Check out more things to do with kids in Melbourne.)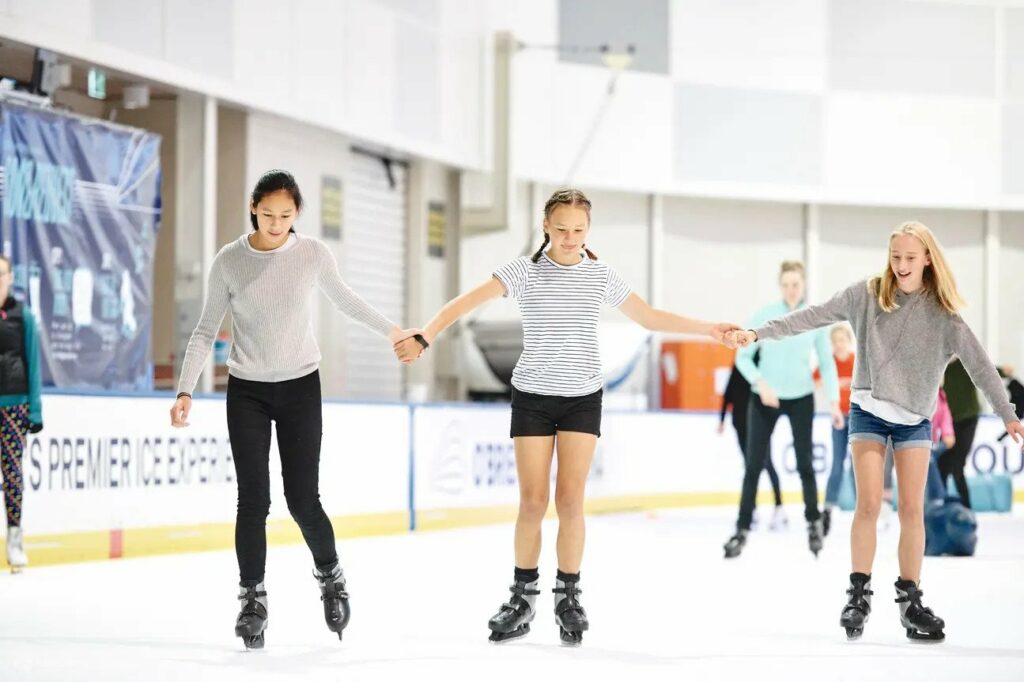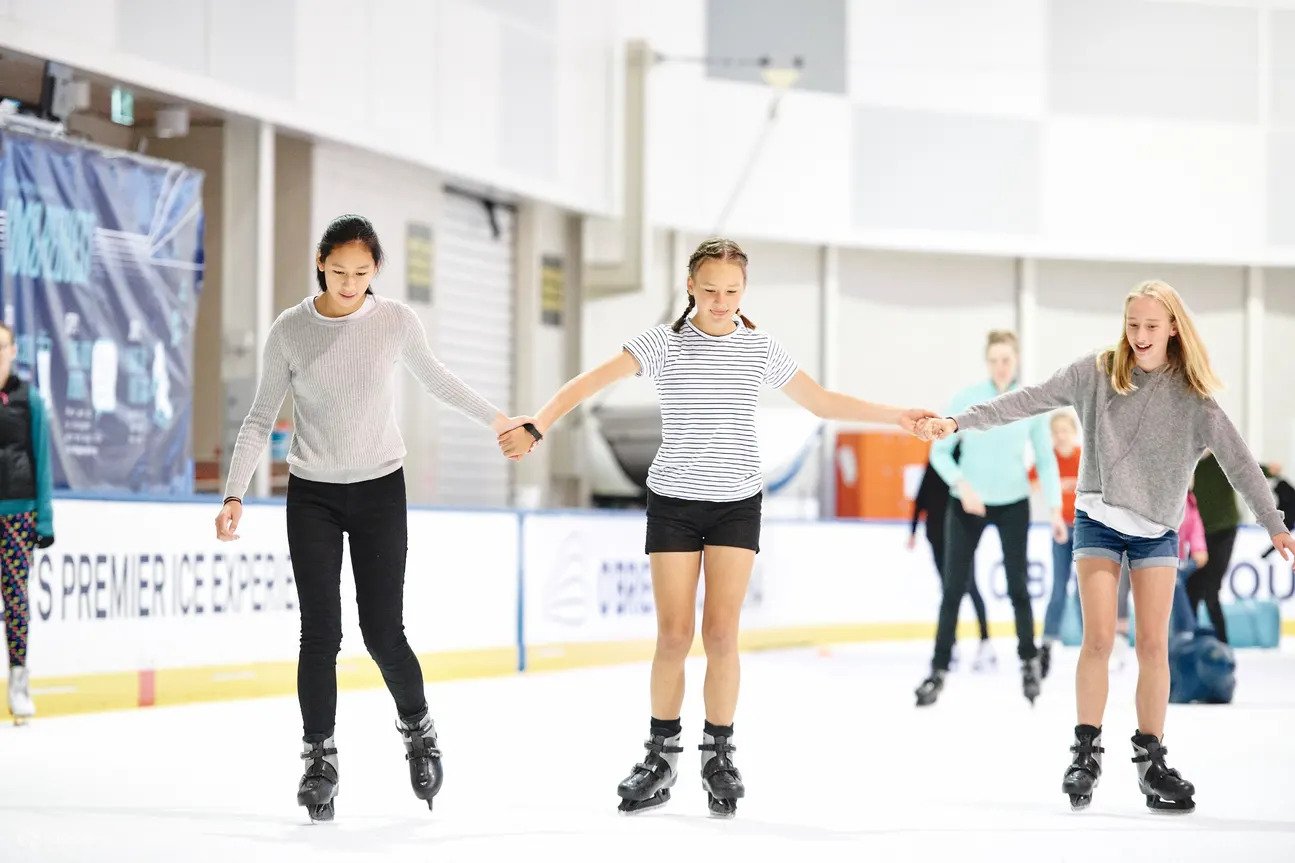 19. Catch a flick at the Melbourne International Film Festival
The Melbourne International Film Festival was first established in 1952 and is one of the world's oldest movie festivals. It gives Australian filmmakers the chance to show off their talents and build their audience, and offers skill development programs for talented newcomers. 
But the festival is really about celebrating international films, so you'll find a variety of shorts, features, documentaries and children's movies. Sitting in comfortable cinemas watching experimental and ground-breaking films is one of the most interesting Melbourne winter activities. 
This festival is typically held at venues all over town, and will run from 3-20 August in 2023. 
20. Have a winter picnic date
Winter may not seem the best time to be picnicking, but with Amazing Co's seasonal Winter Warmer Mystery Picnic Date, you'll be stocking up on toasty drinks and hearty foods. To find these goodies, you'll need to solve a series of riddles, each of which will take you to the next cosy shop as you fill your gourmet picnic basket.
You'll enjoy your picnic at a warm and cosy undercover location, protected from the weather – not necessarily inside, though, so make sure you rug up well.
You can book your date with your other half on the couples date or with a group of friends. Read my Mystery Picnic Melbourne review to find out more about what to expect.
21. Check out the Firelight Festival
Rouse yourself from your cosy, warm home and head outside to experience something a little different. Fire installations, laser shows, live music, fire twirlers and plenty of snacks and beverages converge to create a toasty festival, the Firelight Festival.
The Docklands will light up with plenty of entertainment at this free festival, which runs from 30 June to 2 July.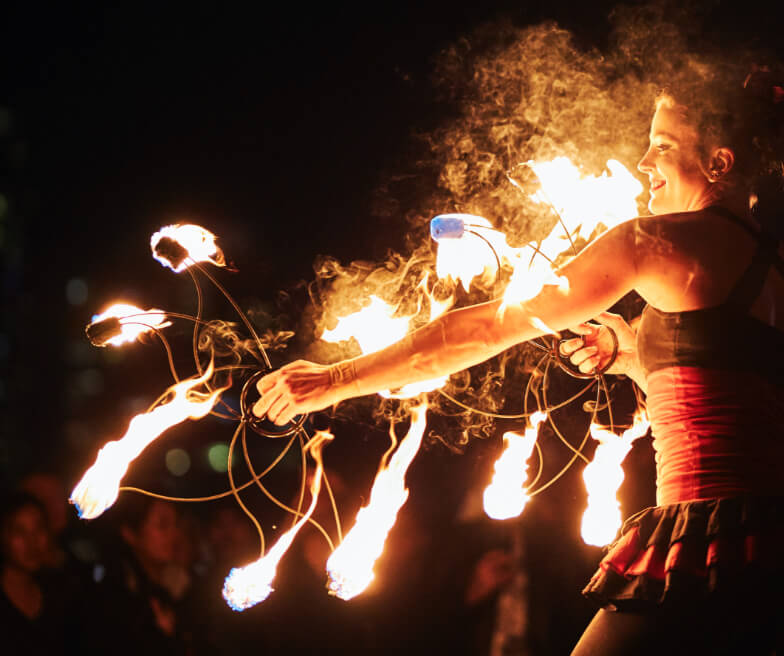 22. See trail-blazing screen goddesses at ACMI
Marilyn Monroe. Geena Davis. Halle Berry. Margot Robbie. Michelle Yeoh.
These – and more – screen goddesses are recognised in a new exhibition at ACMI, Goddess: Power, Glamour, Rebellion. The exhibit celebrates the women who shaped their own roles, took creative control and fought a system that tried to exploit them.
Costumes, sketches and other cinematic treasures are on display in a celebration of girl power at its finest. More info online.
23. Enjoy a dinner cruise on the Yarra River
Melbourne lights up at night and there's no better way to see the city than from the river. Rug up on a dinner cruise along the Yarra River to see how the city sparkles in the winter evening.
On a 3-hour cruise, you'll experience a 4-course meal as you slowly make your way down the river.
Book online here for a gorgeous winter experience.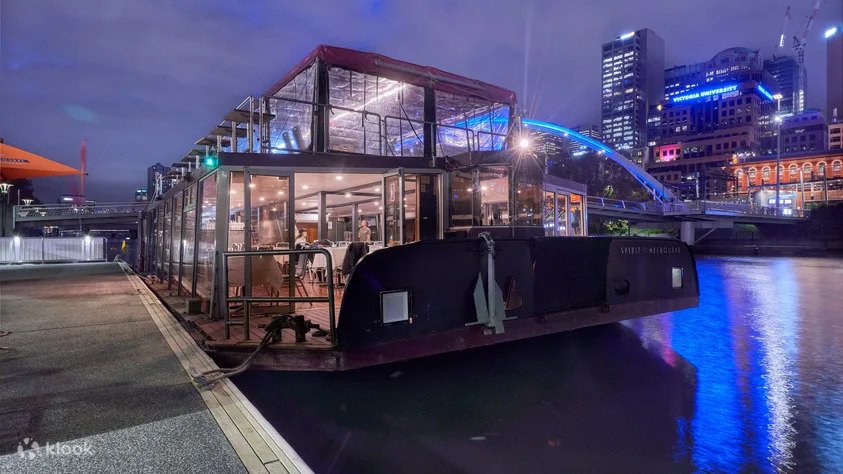 24. See magical creatures at Fantastic Beasts: The Wonder of Nature
Melbourne Museum is bringing fantastic beasts and creatures to wonder at.
Created by Warner Bros. and the Natural History Museum London, this awesome exhibition explores the links between the magical creatures of the wizarding world and the remarkable animals of our own natural world.
Diverse specimens and artefacts from the collections of the Natural History Museum will be on display alongside custom-made models from the Wizarding World, original artworks from Bloomsbury Publishing, and props from the Harry Potter and Fantastic Beasts film series. 
25. Chill out in an ice bar
It may seem counterintuitive to spend time inside a freezing cold ice bar in the middle of winter in Melbourne, but it's quite fun! Located in Fed Square's Atrium, IceBar Melbourne gives you gloves, a snow cape and Ugg boots to stay warm.
Grab a drink and explore the (small) bar made of ice – the whole bar area is carved out of 30 tonnes of dry ice! There are games and photo screens to capture your experience. The staff are really friendly, and regularly pop around to guests for a chat.
It's not a cheap thing to do in Melbourne, but it's definitely a unique thing to do!
Book tickets for IceBar Melbourne here.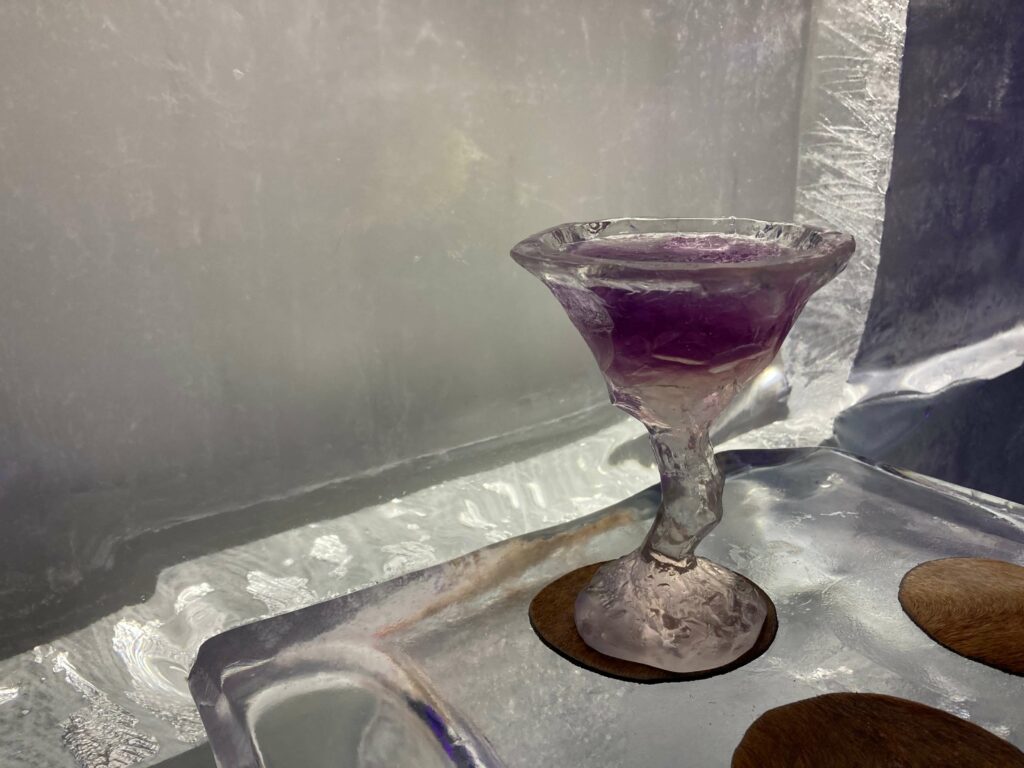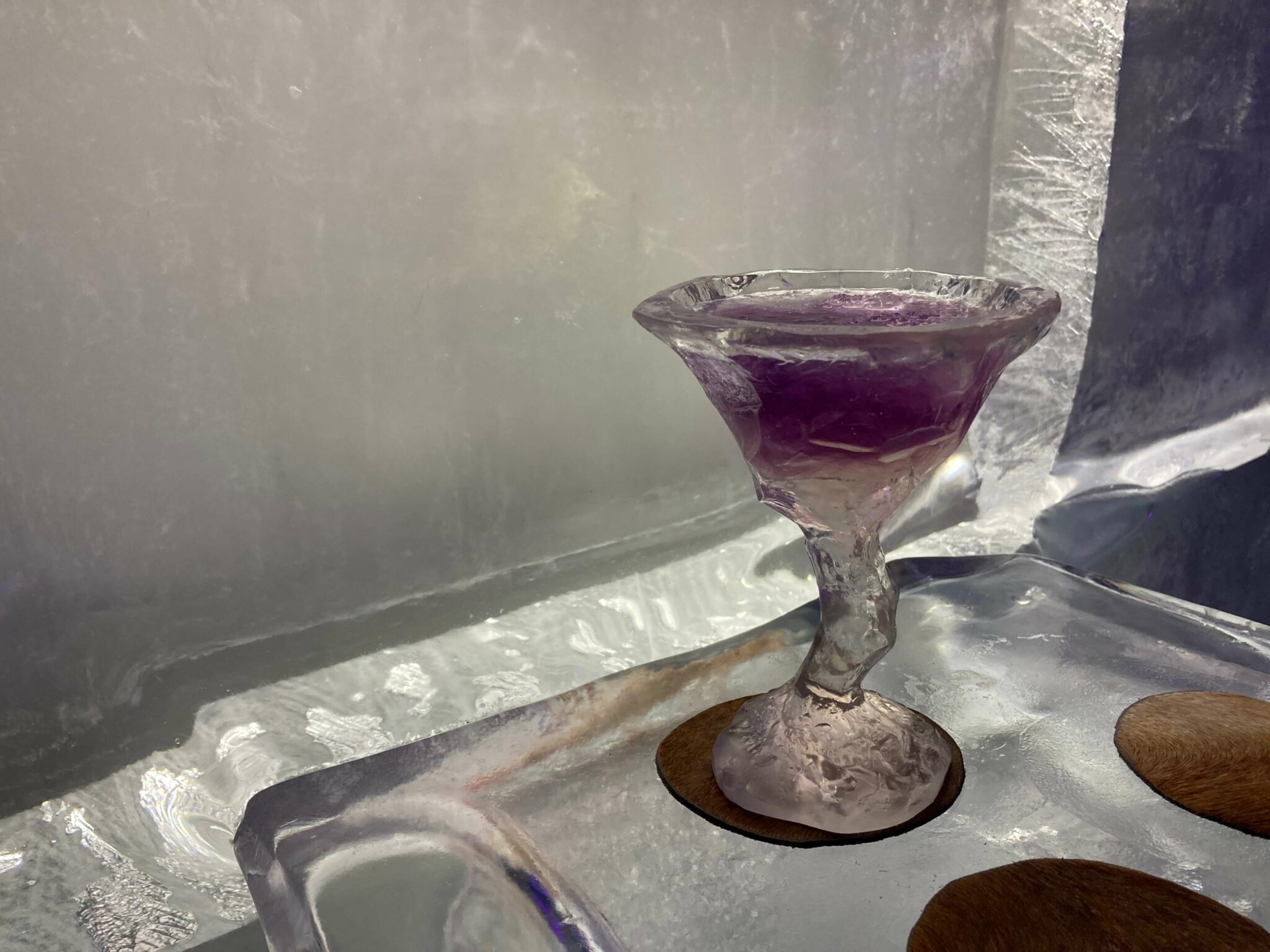 26. Cheer on your team at the FIFA Women's World Cup
Soccer fans will descend on Melbourne in July as the FIFA Women's World Cup heads to Australia and New Zealand. Between 20 July and 20 August, 32 nations will compete.
In Melbourne, Australia will take on Canada on 31 July – grab your tickets to cheer the Aussie women on!!
---
Melbourne in winter may seem a little drab and grey. But if you know where to go, it can be a place of delicious flavours, dancing flames, great friends and fun experiences.
PIN IT FOR LATER:
Save this guide to winter in Melbourne so you can plan your wintery visit soon!