There's something special about travelling in winter. It's quieter, with fewer tourists, and the whole world seems softer and, of course, colder. If you're longing to get out there and experience something amazing this time of year, then you need to visit Melbourne in winter. With the perfect mix of cosy indoor activities and some exciting outdoor ones (heaters included!), winter in Melbourne can be a fun time to explore the city, even with the cooler weather.
So, if you're ready to rug up and enjoy the cold weather, here are the best things to do in Melbourne in winter in 2021.
I've done my best to check that information in this blog post remains current in light of the uncertainty around the world, but please check with individual businesses before booking. If you see any errors, please let me know so that I can keep this article updated.
This blog post may contain affiliate links, meaning if you book or buy something through one of these links, I may earn a small commission (at no extra cost to you).
When is winter in Melbourne?
First up, some details. If you're from the Northern Hemisphere, you might need a reminder that winter is different Down Under. The winter months in Melbourne (and Australia) are June, July and August.
During winter in Melbourne, you can expect temperatures of between 6 and 15 degrees (43 to 59 Fahrenheit). In June, Melbourne weather is fairly mild, with the lowest rainfall of the whole year. If it is raining on your visit to Melbourne, check out a few ideas for indoor activities in Melbourne to keep you dry.
For full details about all the seasons in Melbourne, you can read my guide to the best time to visit Melbourne.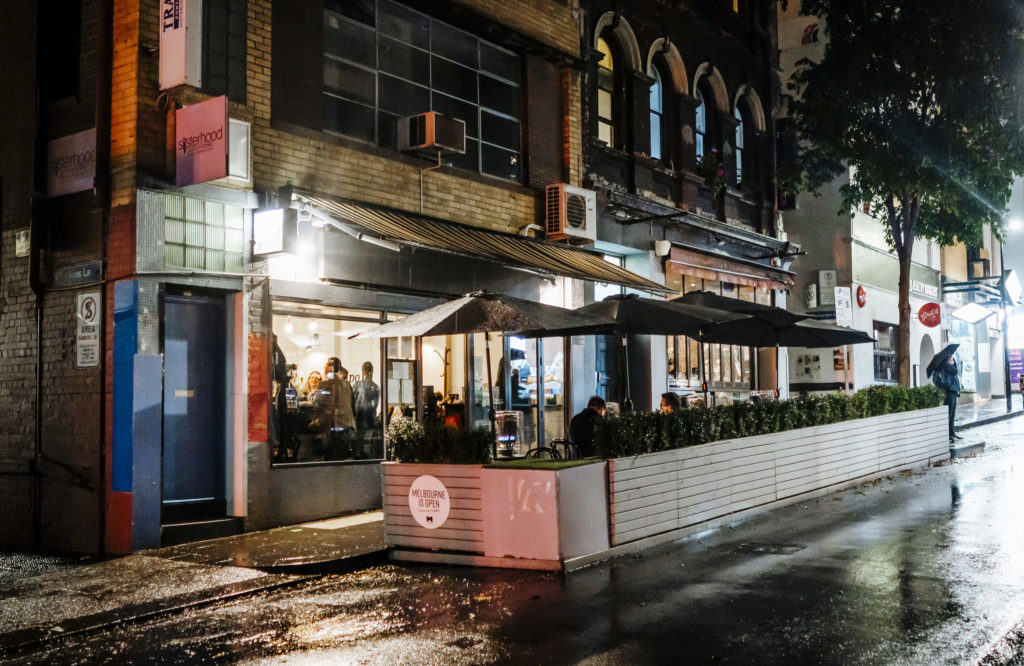 Winter public and school holidays in Melbourne
Perhaps you can only travel during the school holidays – or perhaps you're trying to avoid them. Victorian term 2 (winter) holidays are from 26 June to 11 July in 2021.
We've only got one public holiday in winter in Victoria, and that's the Queen's Birthday on Monday, 14 June in 2021.
Why should you visit Melbourne in winter?
While Melbourne does get pretty cold during winter (although there's rarely snow in the inner parts of the city), it's still a great time to visit. There are generally fewer crowds, and it's low season, which means plenty of hotel rooms are available and potential airfare specials.
Plus, there are plenty of things to do in winter in Melbourne, as you're about to discover!
What to pack for winter in Melbourne
Umbrella
Thick scarf and gloves
1. Eat cosy food
If you're wearing bulky clothes it's the perfect excuse to eat heavy food and warm your belly. And luckily, Melbourne's reputation for being the food capital of Australia won't let you down in winter either. Melbourne restaurants go all out in the colder months, with warming drinks and food that's spicy, meaty or heavy enough to keep you toasty.
Here are some of the best places to visit in Melbourne in winter for delicious and warming food:
Osteria Ilaria for heavy Italian food that will keep you warm for hours
The Meatball and Wine Bar which is just what it sounds like (yum!)
Slurp down a bowl of hot soup – I'm a fan of the spicy soups at Soi 38, the pho at Pho Nom and the ramen at Shujinko
Epocha Restaurant, where you can get a Sunday roast that will leave you dozing in your favourite chair
Belle's Hot Chicken for chicken so hot you'll think it's summer
The Gasometer Hotel for classic meals by the fire
The Grace Darling Hotel for a good pub meal by flickering candlelight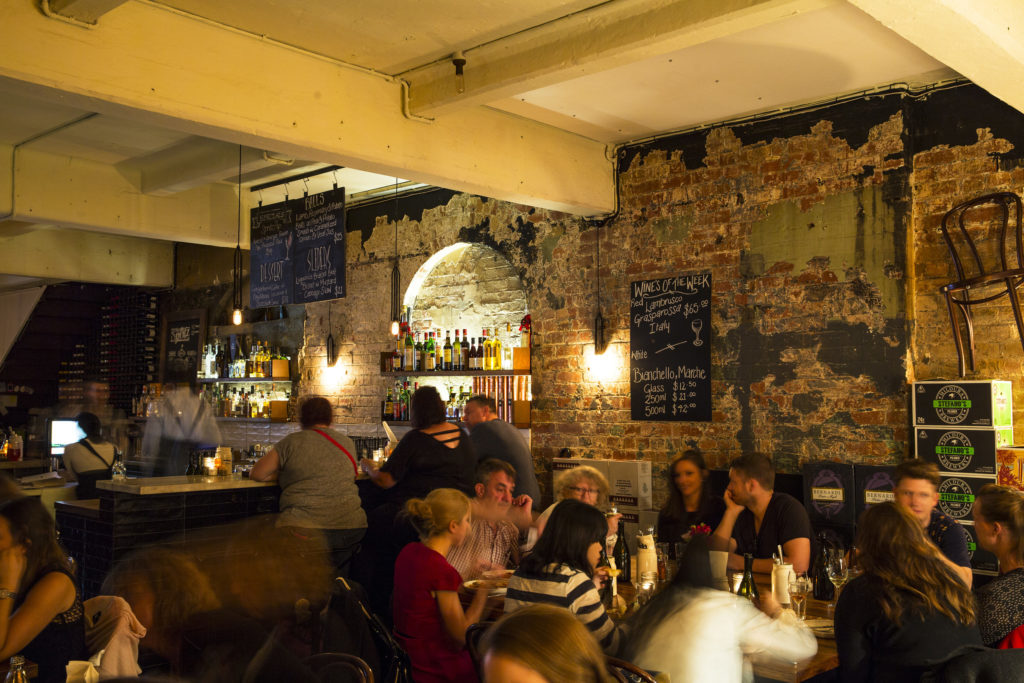 2. Hang out at the Winter Village at Federation Square
Just because we don't get snow in Melbourne doesn't mean we miss out. For a few months over winter, Federation Square has once again been turned into a winter wonderland, with the return of the Winter Village.
There's ice skating, a pop-up bar and food, snow showers and more – right in the heart of the city.
Book ahead to cosy up with a group of friends in one of the popular igloos. Book your tickets online here.
3. Watch an AFL match
Ask anyone, Australians are a little crazy. That's why thousands of people head down to windy football stadiums in the middle of winter to watch AFL.
This is a must-do when you're in Melbourne and even if you don't really like the footy, you'll still have a fun time. Between the fatty foods, the beer, and the happy (depending on how your team's going) and excited atmosphere, you'll find yourself shouting for your favourite team before you know it.
For the best experience, try to get tickets for a game at the MCG, the biggest stadium in the southern hemisphere. Just make sure that you take along some warm clothes and a poncho in case it starts to rain because the game won't stop unless it's torrential weather.
Check out the AFL website for ticket information.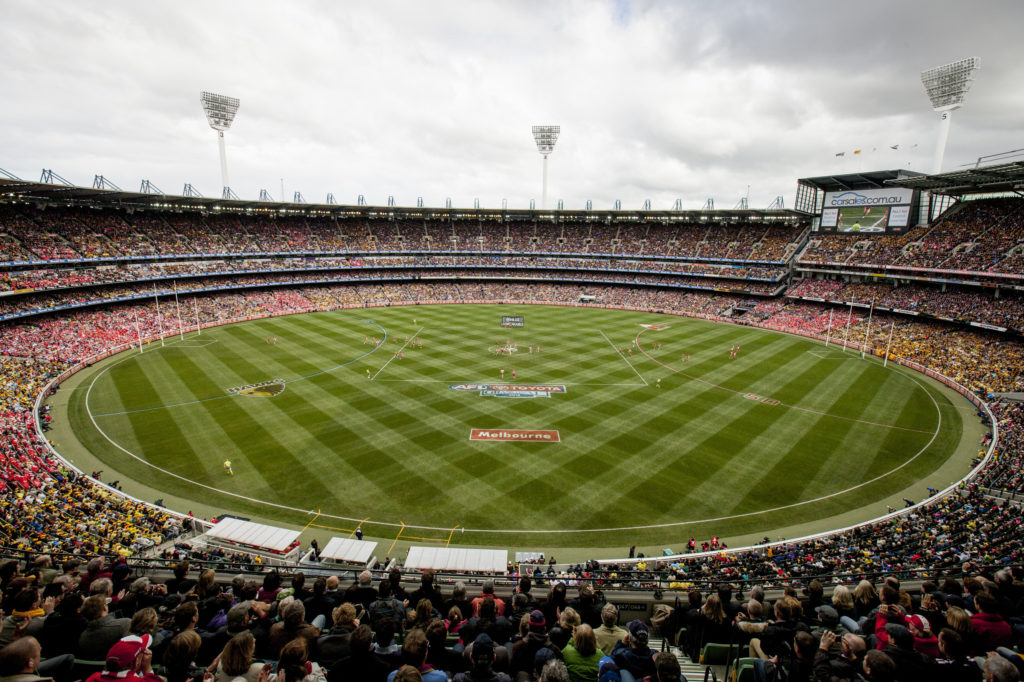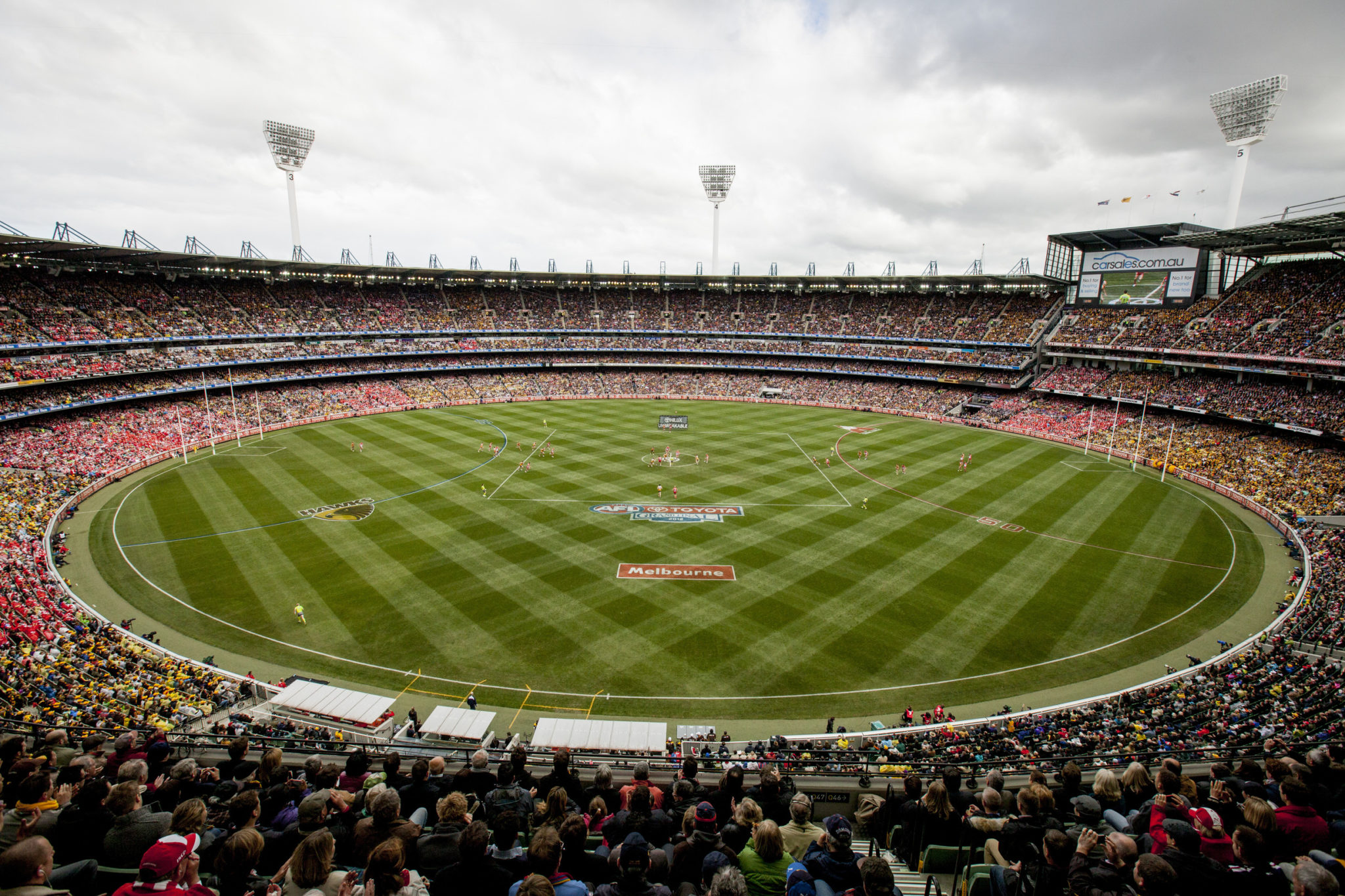 4. Spend some time at the Winter Night Market
To really enjoy Melbourne in winter, rug up and get outside in it to enjoy a local market. Melbourne has some great night markets, but the Queen Victoria Winter Night Market is the biggest and the best.
In 2021, the Winter Night Market will be held every Wednesday evening between 9 June and 1 September, from 5-10pm. The market has live music, international food stalls, baked goods and warming drinks. In July, there'll even be Christmas in July, complete with snow and Santa. Bonus: entry is free. (PS. Check out more free things to do in Melbourne.)
If you want to spend some time like a local, then grab your wallet, refrain from eating in the afternoon before you go and have a great time at the Queen Victoria Market.
UPDATE: Unfortunately the Winter Night Market has been postponed. Stay tuned for details of a hopeful start soon.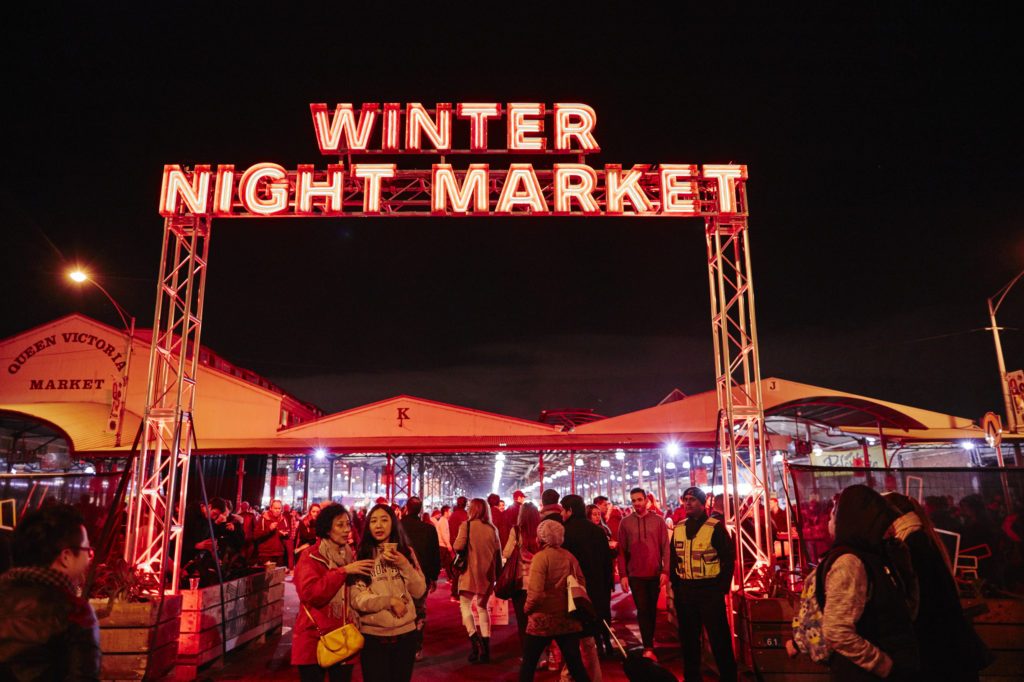 5. Warm your bones in a hot spring
It might seem an obvious thing to say, but it gets cold in Melbourne in winter. If you don't like the cold, then why not check out some of the local hot springs? Located within driving distance of the city, soaking in a hot spring is one of the best things to do in Melbourne during winter when you get sick of the icy, windy cold.
Here are some hot springs to try out: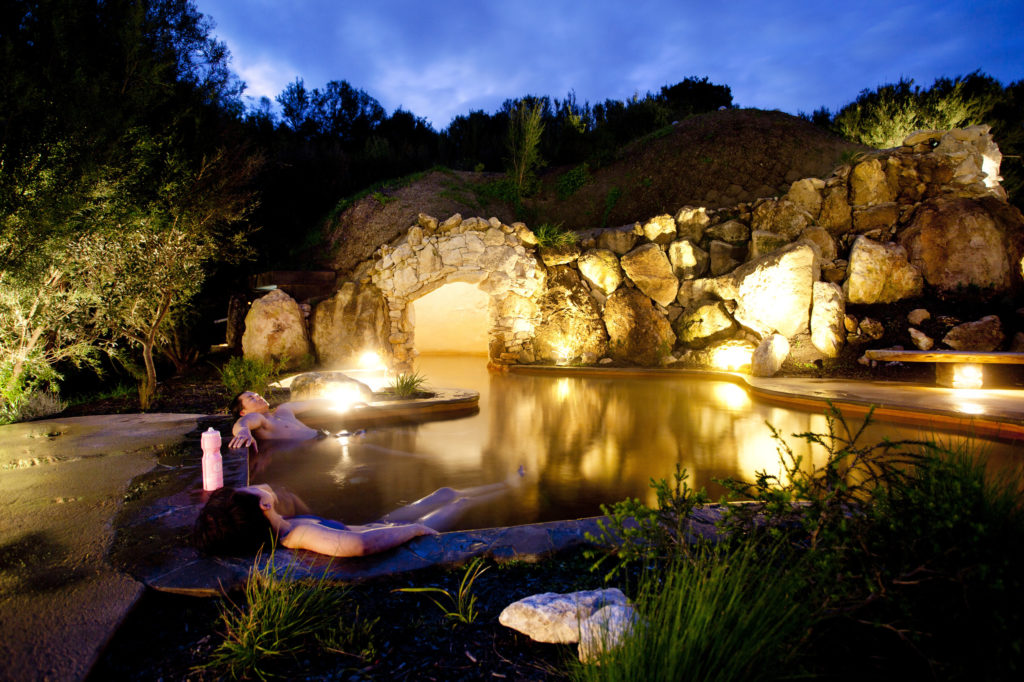 6. See the Melbourne Winter Masterpieces
From 4 June to 3 October, the NGV is playing host to the Melbourne Winter Masterpieces exhibition. Featuring more than 100 masterpieces of French Impressionism, the display is in partnership with the Museum of Fine Arts, Boston.
If you've ever wanted to see some of the amazing works created by artists such as Monet, Degas, Renoir or Camille Pissarro, then this is your chance. The exhibition includes 79 works that have never been seen in Australia before, which is why this is one of the best winter activities in Melbourne in 2021.
7. Have a cosy drink with mates
Even if you look forward to winter in Melbourne, the cold and the grey days can still be a little depressing. And what better way to beat back the blues than with a few drinks and good company by flickering firelight?
Here's where to take your friends for a cosy drink:
Beneath Driver Lane for a few drinks by candlelight
The Napier Hotel for drinks and pies
Embla for a wine bar with a wood-fired oven for nibbles
The Local Taphouse for drinks by the fire
The Palace Hotel where you can watch a game of footy with a brew
Try the Boozy Milo or Hot Apple Pie cocktail at Riverland Bar
Mulled wine will keep you warm – some of the best can be found at Milk the Cow and ReWine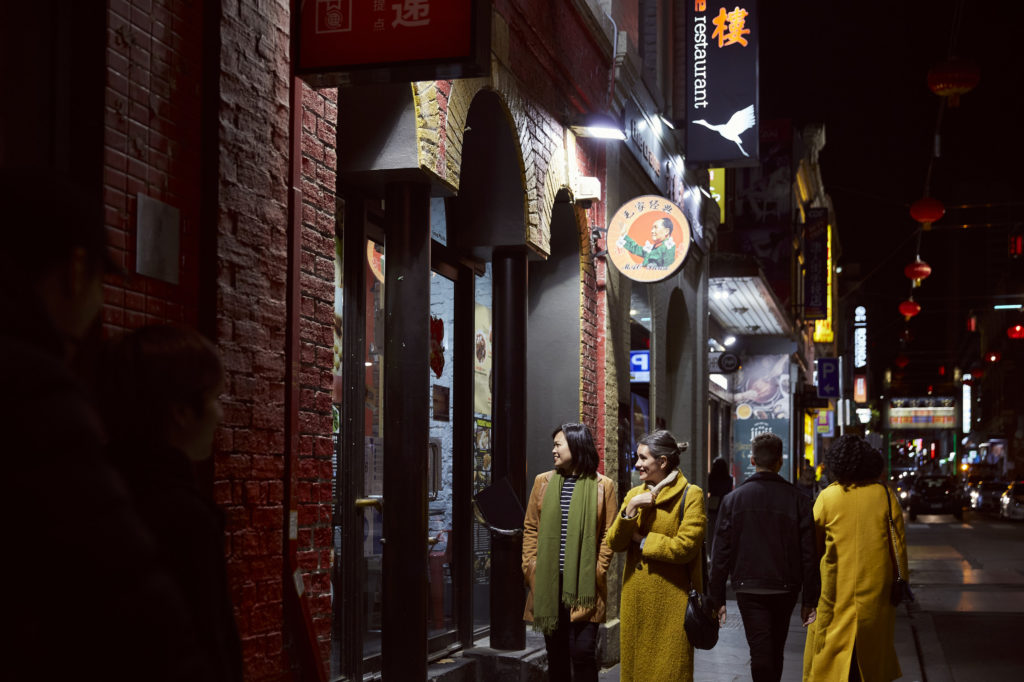 8. Sing along to Frozen the Musical
Timed perfectly for winter, Frozen the Musical is coming from the big screen to the stage!
Melbourne's famous Her Majesty's Theatre will be home to this popular musical from 9 June to 3 October. The kids will love singing along to the songs they know and eyeballing the elaborate costumes.
Book tickets for Frozen the Musical online.
9. Heat up with Magic Mike Live
Not for the little ones – and unfortunately lacking Channing Tatum – Magic Mike Live will have you blushing in your seat.
Magic Mike Live has come to Melbourne's Arcadia venue and will be running from 8 June.
Grab your gals for a girls' night out full of fun, dancing and plenty of eye candy – and where you'll definitely forget how cold it is outside.
Book tickets for Magic Mike Live online.
10. Have high tea
If you're not into alcohol but like the idea of a warm drink during winter in Melbourne, then why not have high tea?
A British tradition that dates back to the mid-1700s, working men once enjoyed high tea between 3 and 4pm. Back then, it was a chance for them to grab a quick snack before heading back to their jobs.
These days high tea is more about scrumptious cakes and sandwiches, along with good tea and company.
Here's where to start your own high tea tradition:
The Conservatory at the Crown Melbourne where you'll find a classical Parisian hotel tearoom
The Windsor, where they've been serving high tea since 1883
Collins Kitchen at the Grand Hyatt Melbourne
The famous Hopetoun Tea Rooms, where the line out the door will convince you how good the food is
Mary Eats Cake for treats made by culinary superstars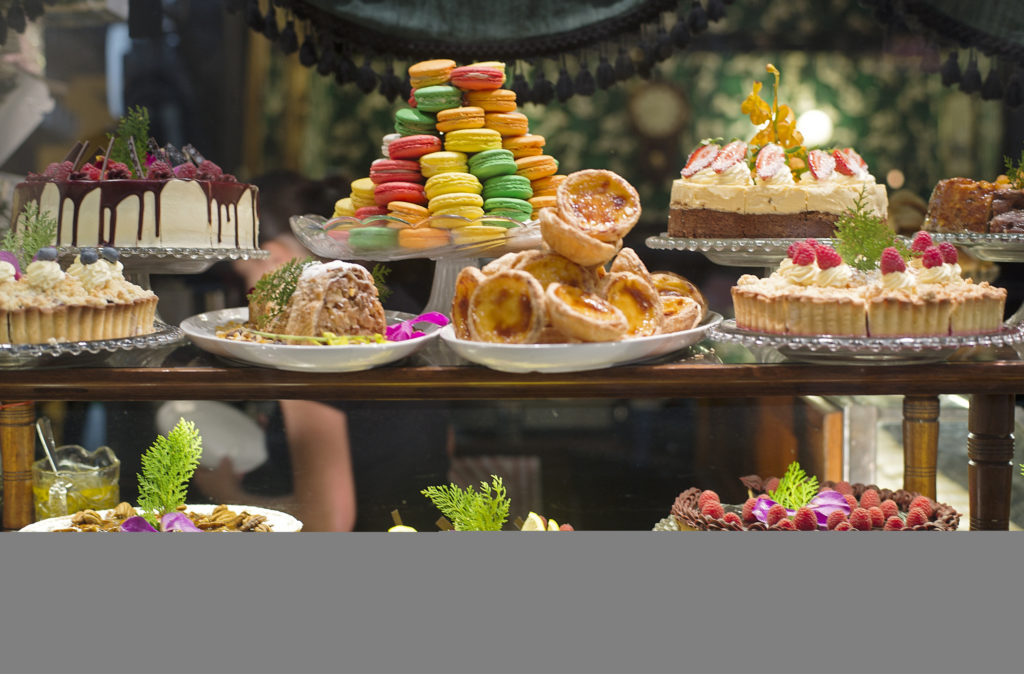 11. Sip on hot chocolate
Speaking of warm drinks, if hot chocolate's more your thing, Melbourne has plenty of the sweet stuff on offer.
The best places for hot chocolate in Melbourne are:
Koko Black – I can't help but get a cup whenever I spot their sign
Mörk Chocolate Brew House, the masters of hot chocolate
Hash Specialty Coffee and Roasters, for their famous science project-style hot chocolate
Brunetti, for thick, Italian-style hot chocolate
12. Escape the cold in an escape room
Best played with a group of clever friends, escape rooms combine the thrill of the unknown with the heart-pounding anxiety of physical confinement.
It's all in good fun, of course, you're not actually in peril. But when they're done well, these rooms do a good job of suggesting otherwise. And that's half of the fun of them, isn't it!
Some of the escape rooms you should try this winter in Melbourne are:
13. Go ice skating during winter in Melbourne
Sometimes you can't fight the cold, you just have to get out there and enjoy it. That's why going ice skating is one of the best things to do in winter in Melbourne.
Even though it doesn't snow in Melbourne, you can still take advantage of the cold to glide gracefully over the ice. Or, if you aren't good at skating, fall, get up and fall over again and have fun doing it!
No matter whether you're an expert level skater or a beginner, you can find your place on the ice in Melbourne. Go ice skating at the O'Brien Icehouse near the Docklands for a family-friendly venue that's safe for all ability levels. This venue has two rinks and is open 364 days a year. It's one of the most fun Melbourne winter attractions. (Check out more things to do with kids in Melbourne.)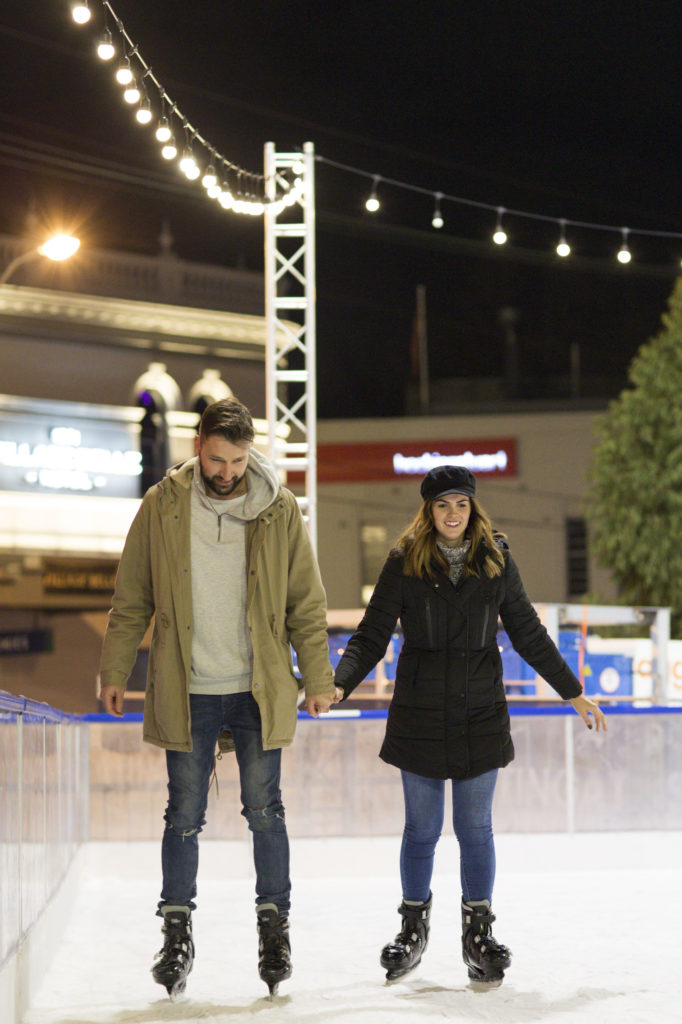 14. Catch a flick at the Melbourne International Film Festival
The Melbourne International Film Festival was first established in 1952 and is one of the world's oldest movie festivals. It gives Australian filmmakers the chance to show off their talents and build their audience, and offers skill development programs for talented newcomers.
But the festival is really about celebrating international films, so you'll find a variety of shorts, features, documentaries and children's movies. Sitting in comfortable cinemas watching experimental and ground-breaking films is one of the most interesting Melbourne winter activities.
This festival is typically held at venues all over town, and will run from 5-21 August in 2021.
15. Have a winter picnic date
Winter may not seem the best time to be picnicking, but with Amazing Co's seasonal Winter Warmer Mystery Picnic Date, you'll be stocking up on toasty drinks and hearty foods. To find these goodies, you'll need to solve a series of riddles, each of which will take you to the next cosy shop as you fill your gourmet picnic basket.
You'll enjoy your picnic at a warm and cosy undercover location, protected from the weather – not necessarily inside, though, so make sure you rug up well.
You can book your date with your other half on the couples date or with a group of friends.
16. Check out the Firelight Festival
Fire installations, laser shows, live music, and plenty of snacks and beverages converge to create a toasty festival, the Firelight Festival.
Over 5 nights from 21-25 July, the Docklands will light up with plenty of entertainment.
It's free to attend but you must book tickets online.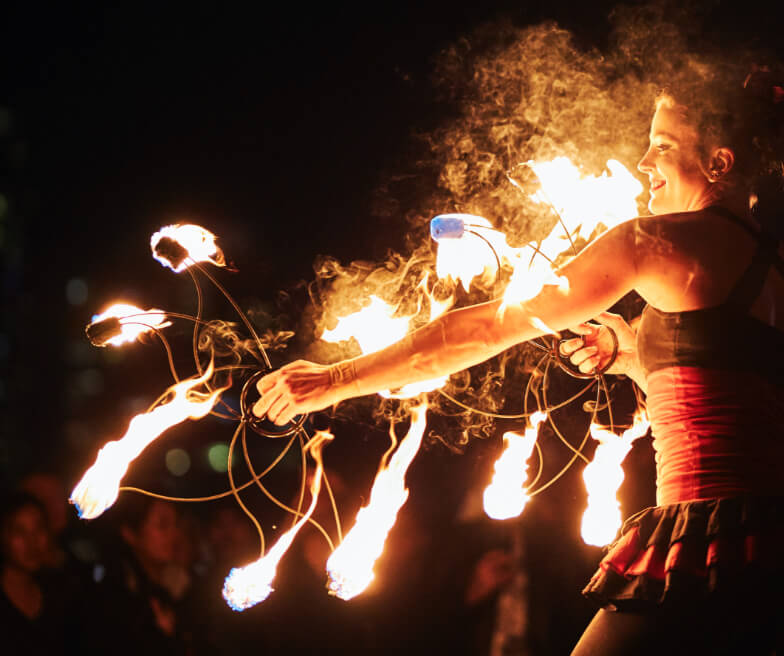 17. Book your own private winter chalet
No, this isn't a chalet with a fireplace and snow at your doorstep. It's a winter chalet with an epic view.
This winter in Melbourne you can book a private "Winter Chalet" on the Melbourne Star Observation Wheel. Soaring above the city, you'll be treated to mulled wine and cheese platters or sweet treats. Each chalet comes with bean bags and throw rugs to stay nice and cosy.
Book your wintery experience with views online. Prices start at just $55 per guest based on the maximum of 6 guests. Winter Chalet is available from Thursday to Monday between 11am to 6pm from 22 June to 25 June and 12 July to 31 August; daily between 11am and 6pm during winter school holidays from 26 June to 11 July.
---
Melbourne in winter may seem a little drab and grey. But if you know where to go, it can be a place of delicious flavours, dancing flames, great friends and fun experiences.
PIN IT FOR LATER:
Save this guide to winter in Melbourne so you can plan your wintery visit soon!