Looking for a unique date night or day out with friends or family in Melbourne? Find out why an AmazingCo Mystery Picnic Melbourne is a fun way to explore the city!
First time in Melbourne but don't know where to start given all the amazing things to do here?
Or are you a Melbourne local looking for a unique way to rediscover the city?
Perhaps you're planning a first date and want to do something really special to make an impression?
Well, I've found something that ticks all the boxes! It's a mystery picnic curated by expert experience company AmazingCo.
Wanting to play tourist and travel around Melbourne in a unique, different way, I grabbed a couple of my girlfriends recently and we went along to discover for ourselves what all the fun is about. Here's what we experienced, along with the pros and cons of taking a mystery picnic.
What is a Mystery Picnic Melbourne?
It's exactly what it sounds like!
To find the delicious ingredients that you need for a picnic in Melbourne, you need to solve a series of clues that will lead you to a variety of different vendors where you'll pick up your goodies.
After solving all the clues, you'll end up with a stack of delicious food to enjoy at one of the many Melbourne picnic spots (also a mystery, so you'll need to solve that one as well!).
As you pick up your picnic snacks, you'll also be directed to some of Melbourne's coolest attractions, such as street art, as well as learn some interesting facts about the city.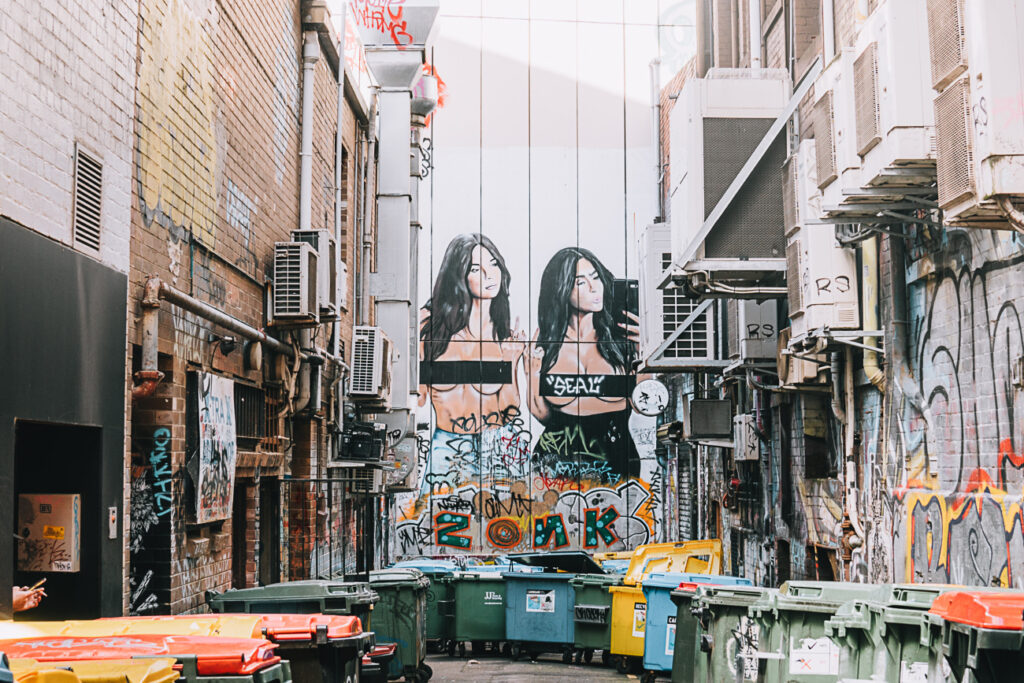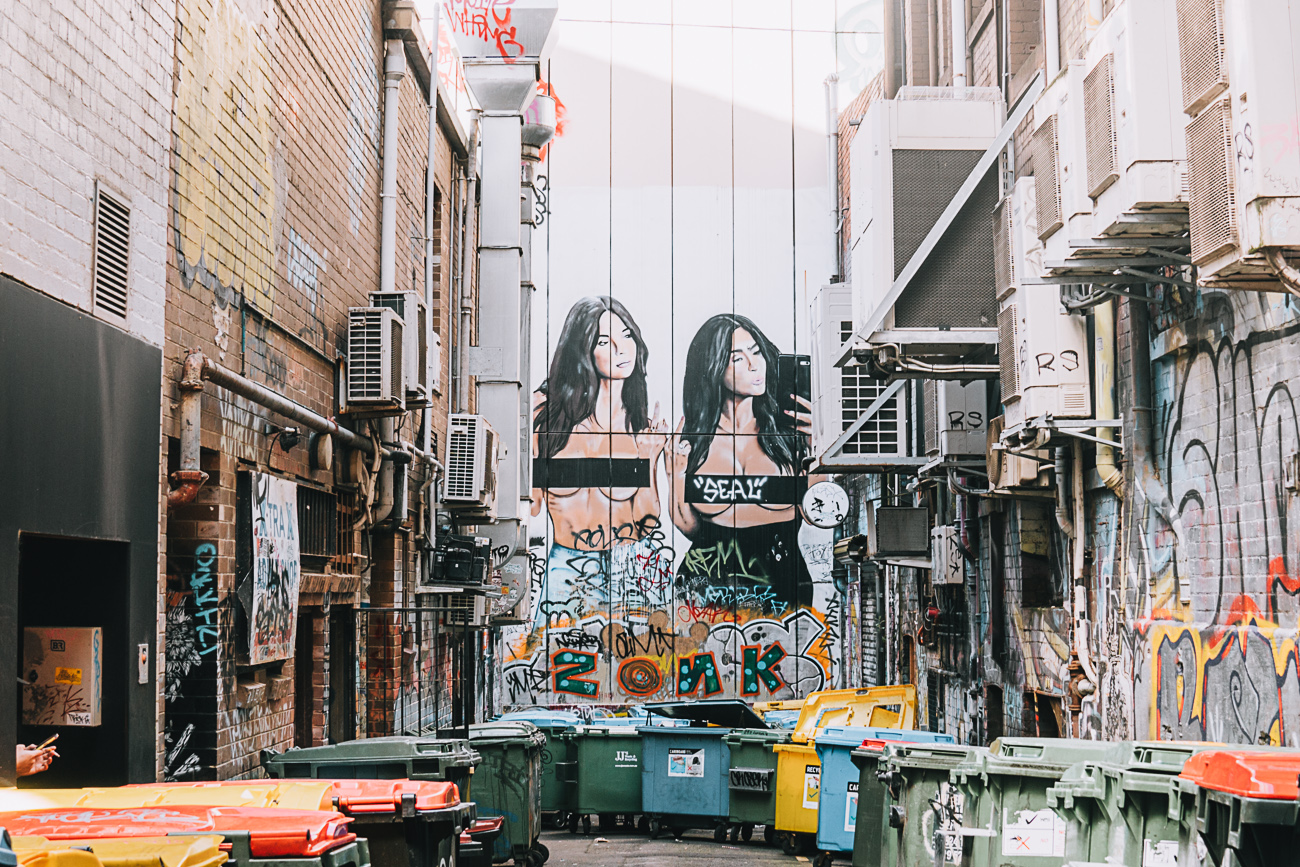 AmazingCo mystery picnics are for everyone, with experiences curated for:
You can also choose a variety of locations for your Mystery Picnic, which is a great way to see different parts of the city. In Melbourne, AmazingCo currently has mystery picnic options for:
Melbourne Laneways
South Yarra and Botanic Gardens
St Kilda
Yarra Valley
Dandenong Ranges
There are also experiences further afield in:
Macedon Ranges
Mornington Peninsula
Bellarine Peninsula
Grampians
Bendigo
Ballarat
Beechworth
Torquay
Melbourne isn't the only Australian city with mystery picnic options. You can also find them in Sydney, Brisbane, Adelaide, Perth, Cairns and more.
What to expect on a Melbourne Mystery Picnic
Now for the tricky part – how to tell you about this experience without giving all the secrets away!
Booking an AmazingCo Mystery Picnic is super easy online.
There are options for gluten free, vegetarian and vegan – and the great thing is that you can let them know how many in your group have special dietary needs.
There's an option to add on a bottle of wine. We didn't choose this, as we decided to pick up a bottle ourselves once in the city.
We chose the City Laneways option and booked our experience a week out from our selected date. Two nights before our picnic experience, I received an email with instructions and our first clue. I recommend solving it the night before, so you know where to begin your picnic experience.
Our picnic experience started at the Queen Victoria Market, where we picked up a range of cheeses, charcuterie meats, dips, crackers and more from two different vendors (ssshh, I'm not telling which ones!).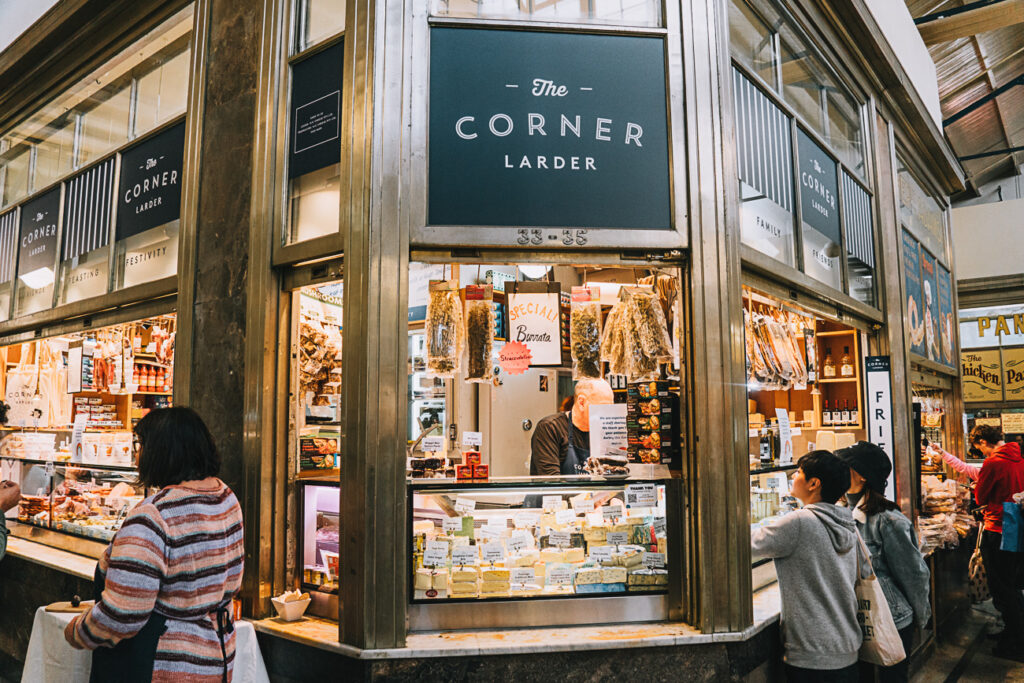 Each of the vendors was really friendly and happy to play along as we filmed and photographed receiving our goodies.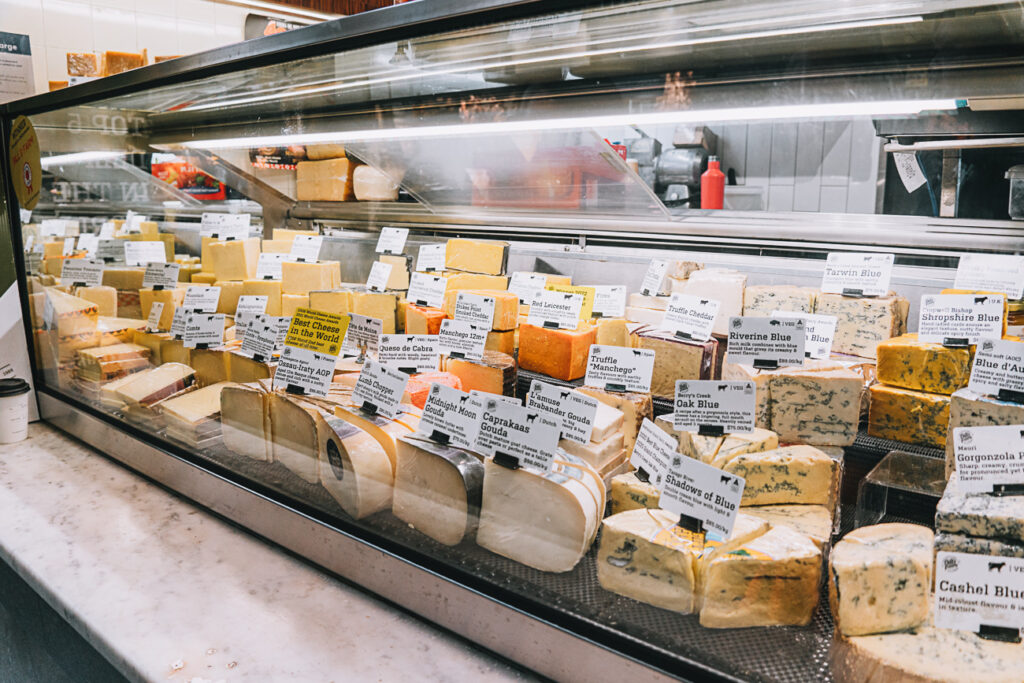 The Queen Vic Market was also a good place to get coffee (from Market Lane) and a hot chocolate for me (from Koko Black – their hot chocolates are extremely decadent).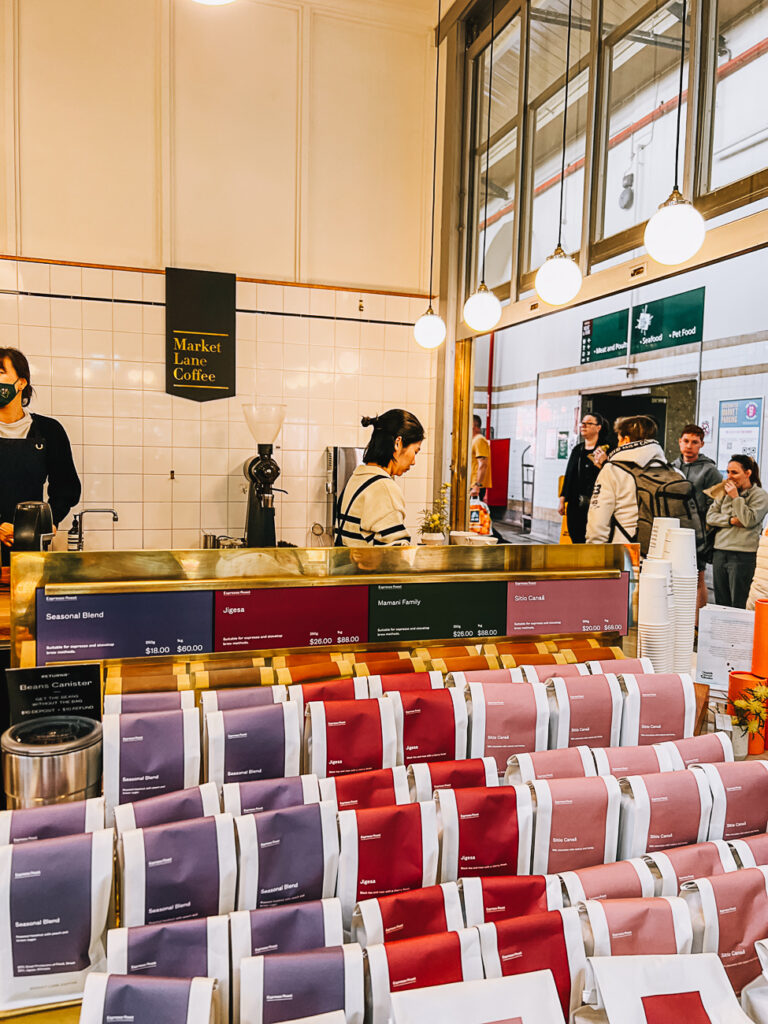 After solving the next clues, our adventure continued with some stops at some of Melbourne's best street art locations, before we picked up bread, water and sweet treats at our next stops.
There were more street art stops before we arrived at our picnic destination in the city – one of Melbourne's many grassy, leafy parks.
As we crisscrossed the city, we ended up walking around 10,000 steps on the day, so we felt we'd really earned our picnic spread.
We spread out our picnic (in the midst of a protest no less!) and enjoyed a lovely sunny afternoon snacking on all the delicious foods we'd found.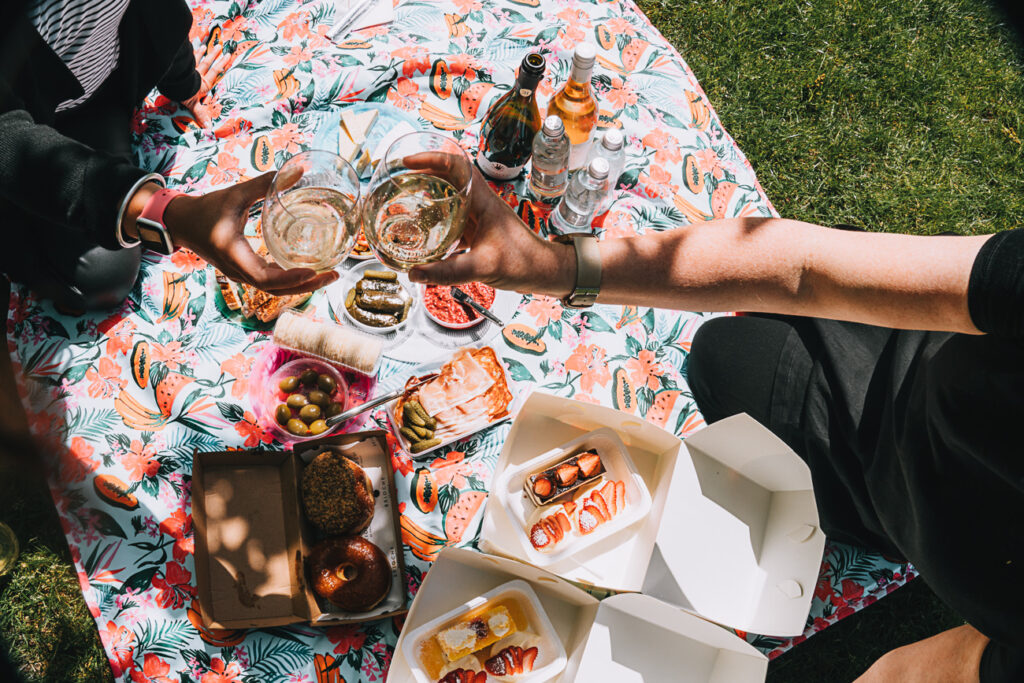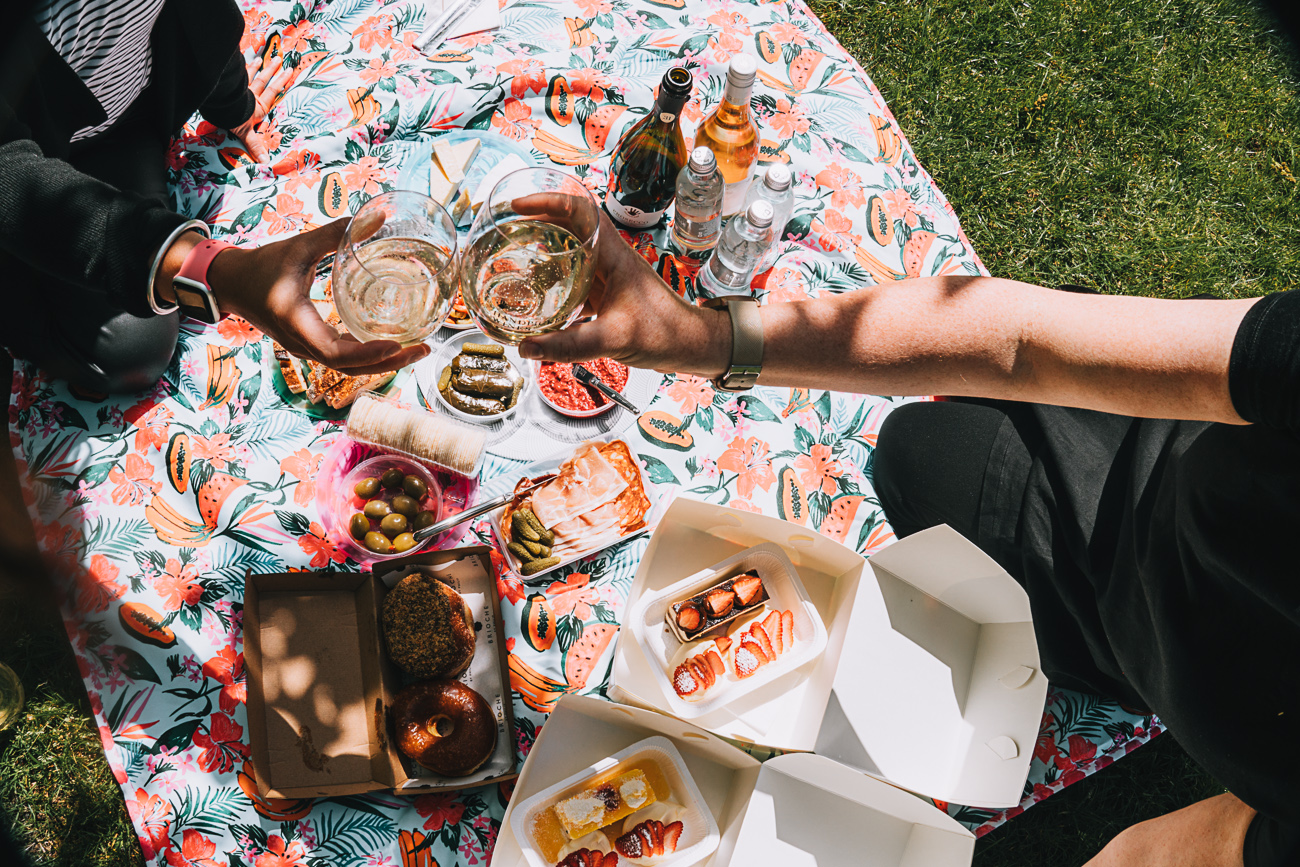 And don't worry if Melbourne's fickle weather is playing up – AmazingCo can make sure you're protected from the elements when it's time for your picnic (they also have a good refund/reschedule policy).
For us, even though we're Melbourne locals, we discovered new vendors selling incredible, fresh products and learned some new trivia about our city. It was a great day out!
What to take on a Melbourne Mystery Picnic
The email from AmazingCo lists a few things to take with you on your picnic, and here are some other suggestions based on our experience:
Good walking shoes – you'll walk a few kilometres on this experience!
Picnic blanket
Picnic basket or hamper or cooler
Notepad and pen – some of the riddles are easier to solve if you can write them out
Cutlery – some of the vendors handed out bamboo cutlery, but better to bring along your own just in case
Cheese knife (or other sharp knife)
Plates – we bought some plastic ones from a cheap shop in the city
Plastic cups – if you're taking a bottle of wine with you
Serviettes/napkins/paper towel
Portable phone charger so your phone doesn't die in the middle of your riddle solving
Portable speaker and an epic picnic playlist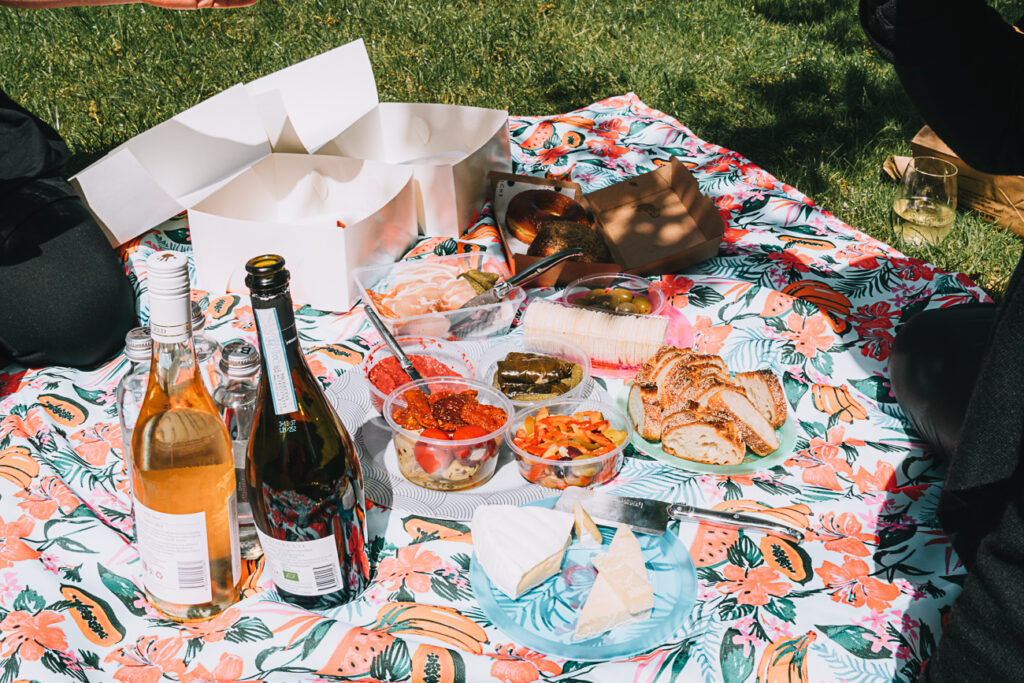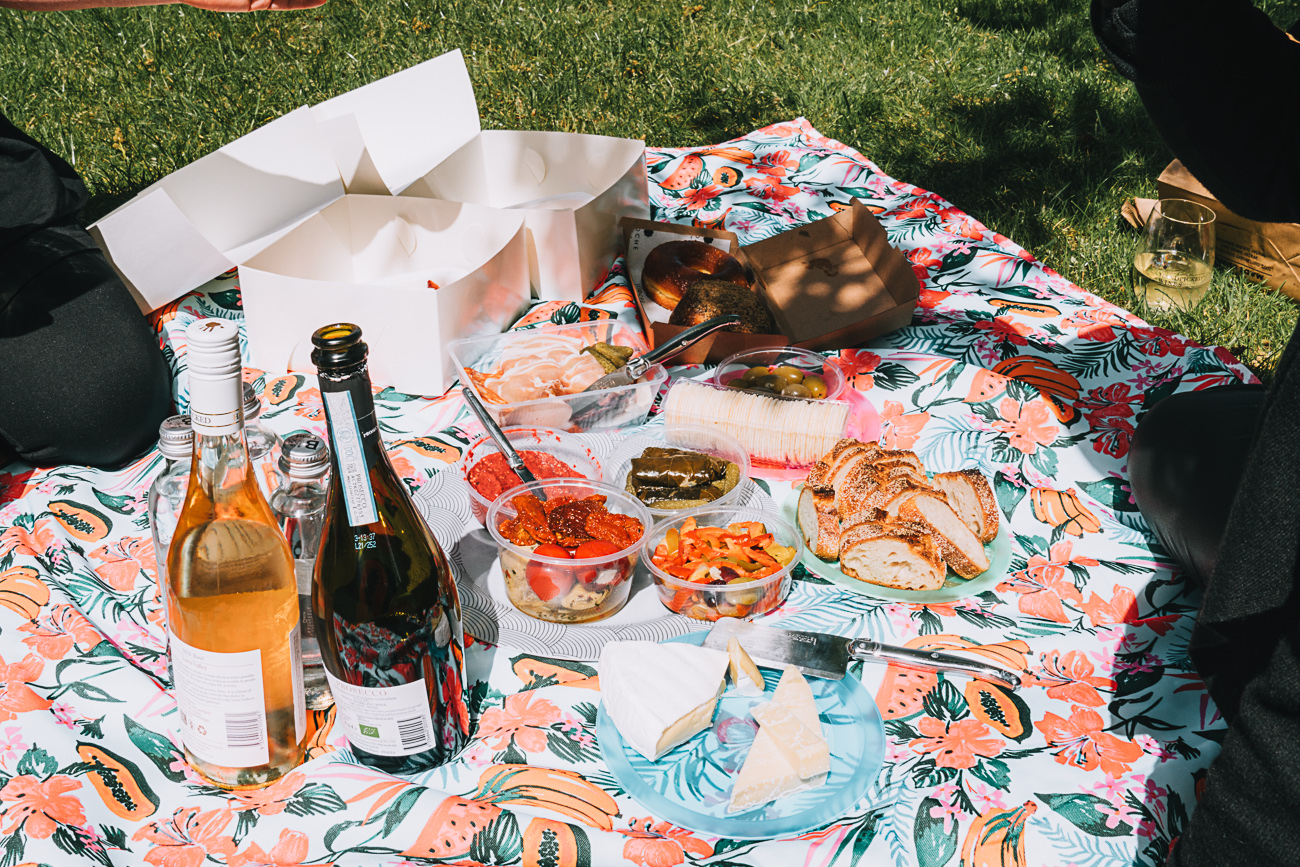 Melbourne Mystery Picnic: Pros and cons
So, what was great about our picnic and what could be improved?
Pros
A great, stress-free way to experience a city – whether it's your own city or not – without having to think or plan anything
Exposes visitors to some of Melbourne's best food and sights
Solving the clues was a really fun way to spend the day and reward ourselves with the food we found
Easy to book and organise, options for certain dietary requirements
We ended up with a lot of food – we certainly didn't go hungry!
Range of locations across the city – and outside of the city – to choose from, which means you can explore areas that are new to you
The picnics support local businesses
You can buy gift cards for the mystery picnic experiences, so go ahead and spoil your loved one! (Check out other gift ideas with my guide to gift delivery in Melbourne)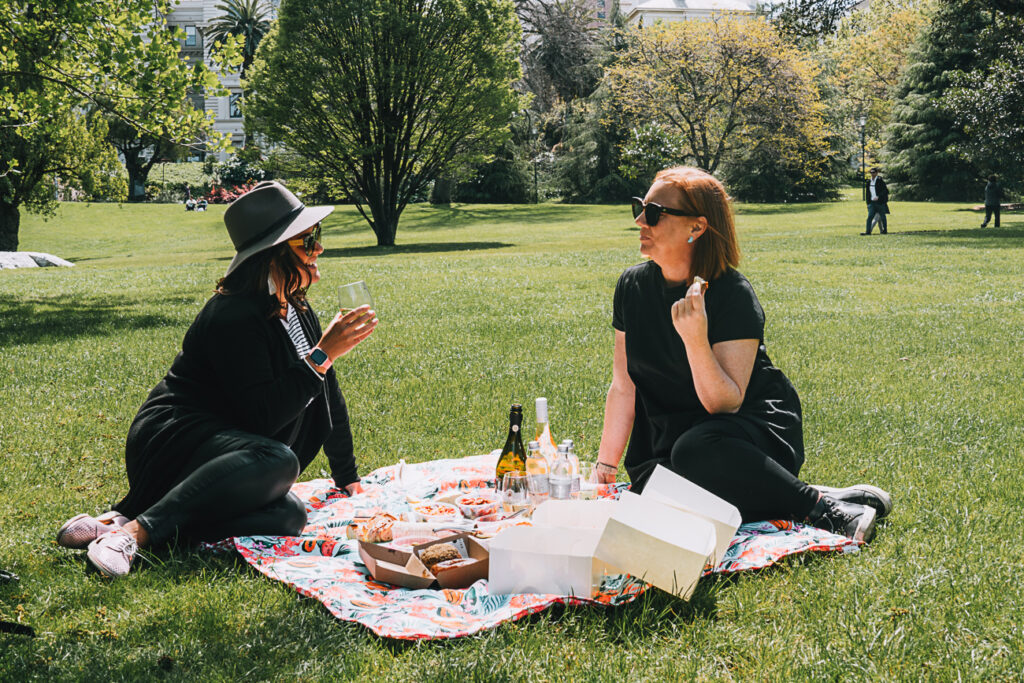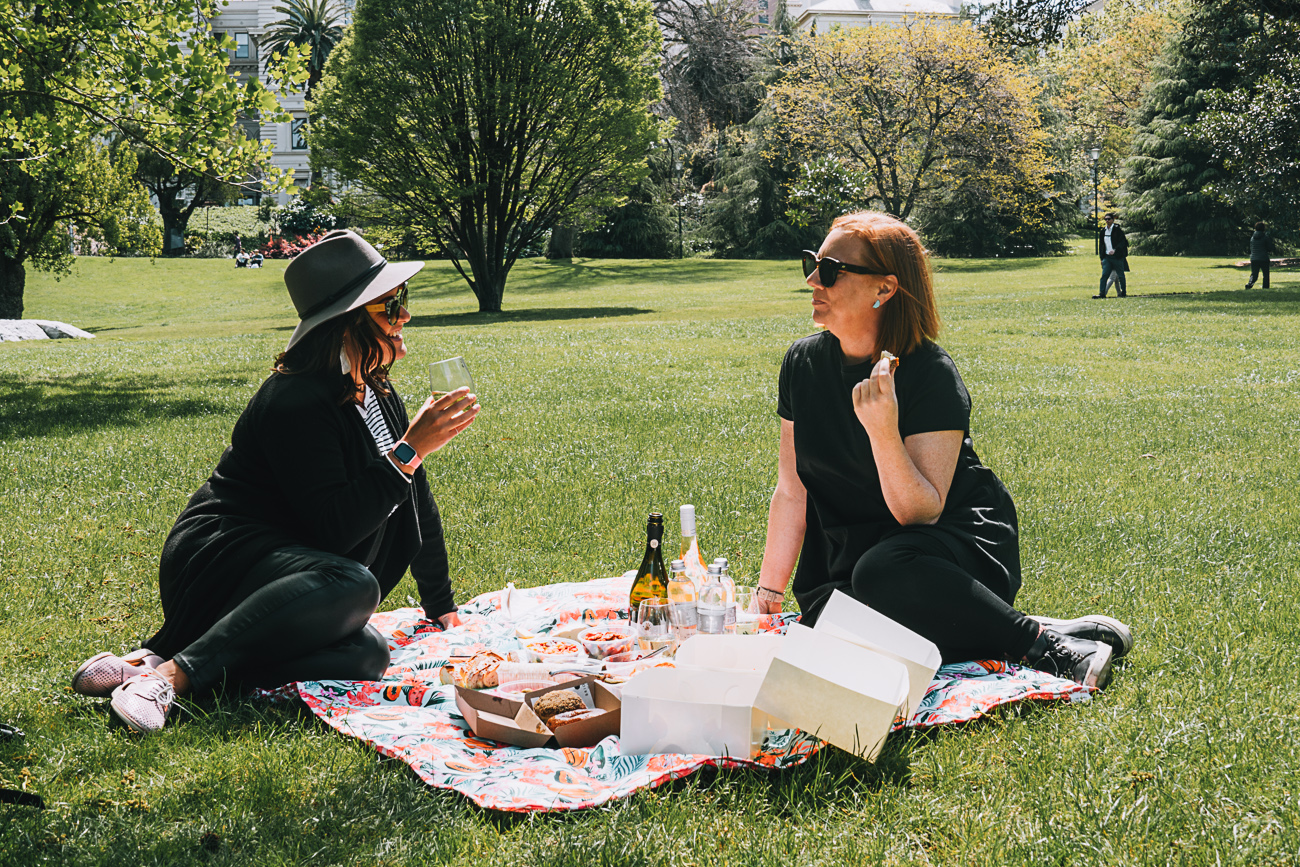 Cons
For visitors to the city, it might be tricky to organise what you need for the day – picnic blanket, cooler, cutlery and plates; it would be great if AmazingCo offered these items in a pack as a paid add-on
You'll need at least 3-4 hours to properly complete the experience, which isn't great for those on a tight timeline (although we thought the time required was perfect!)
Final thoughts on AmazingCo's Melbourne Mystery Picnics
I'm always looking for interesting ways to explore Melbourne, and AmazingCo's range of mystery picnics ticks all the boxes for me. It's a great experience for both locals and visitors.
It was a really fun way to explore the city, spend time with loved ones and do one of my favourite things – eat!
Whether you're exploring the city with friends, planning a mystery picnic date, or heading here with kids in tow, I'd highly recommend booking an AmazingCo Melbourne Mystery Picnic.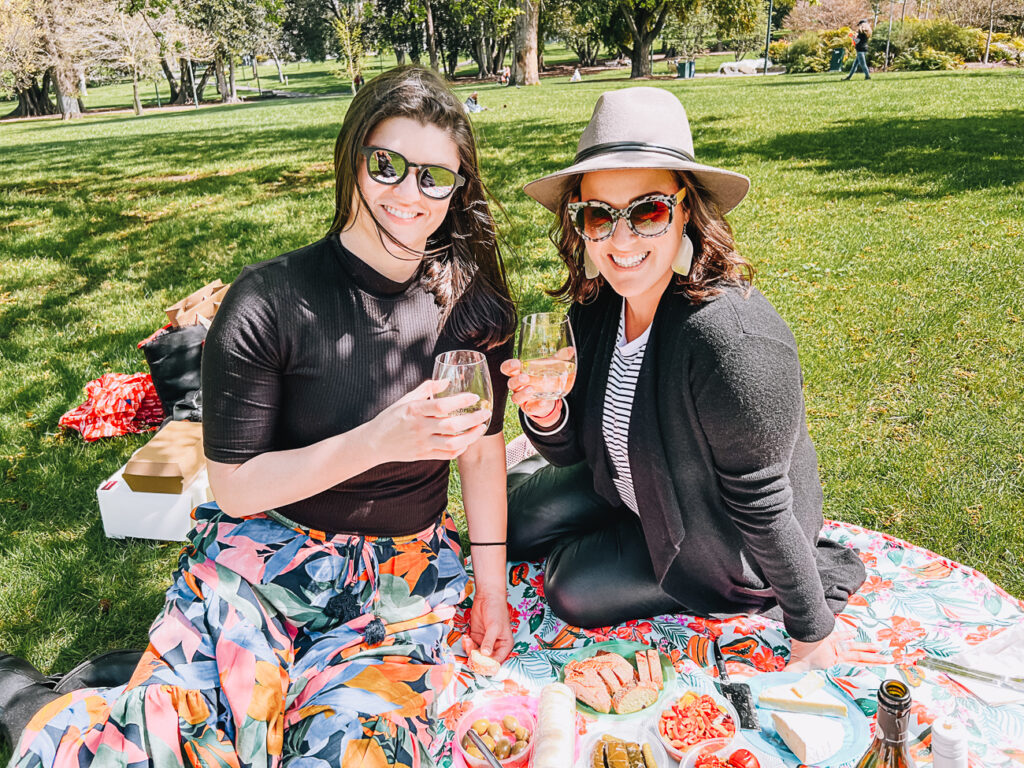 Does an AmazingCo Mystery Picnic Melbourne sound like a fun way to explore Melbourne?
Important note: I am an affiliate for AmazingCo so I received this experience for free. However, this review is completely my own and 100% honest.
PIN IT FOR LATER:
Liked this article? Save it for later on Pinterest.