Ahh, summer in Melbourne. There's nothing quite like it. The days are heating up, bars throw open their windows, the days are longer, and there's a palpable happy vibe buzzing through the city.
If you're thinking about visiting Melbourne in summer, then prepare for warm weather and tonnes of sporting and cultural festivals and events to keep you busy. Sunlight until the late evening means that you can pack plenty into your day.
But this is peak travel season, so make sure you book your hotels in advance – and prepare to pay higher rates. I'd also recommend booking must-eat-at restaurants well in advance.
So, let's get into what's happening this summer in Melbourne!
This blog post may contain affiliate links, meaning if you book or buy something through one of these links, I may earn a small commission (at no extra cost to you).
When is summer in Melbourne?
The summer months in Melbourne (and across Australia) are December, January and February. 
The temperature across these three months ranges between 13 and 26 degrees (55 to 78 degrees Fahrenheit), but can sometimes top 40 degrees (104 Fahrenheit). Those days are sweltering in the city – and can cause havoc on public transport. Luckily, there are plenty of indoor activities in Melbourne to escape the heat.
December has the highest rainfall of the three months, with an average of 60.3mm, while January and February bring around 46-48mm.
With daylight savings underway, the days are lovely and long, with the sun not going down until around 8/8.30pm. I love these longer days, when I feel like I can pack so much more into a day!
For full details about all the seasons in Melbourne, you can read my guide to the best time to visit Melbourne.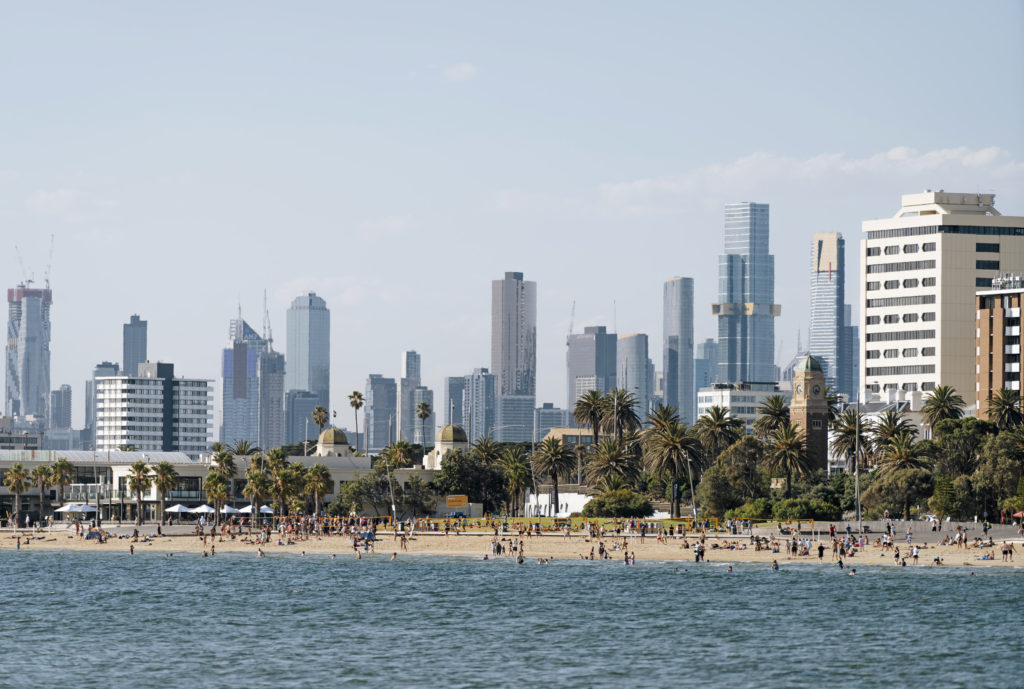 Summer public and school holidays in Melbourne
Summer means the start of the longer school holidays, which inevitably means larger crowds across the city.
For 2022/23, the term 4 summer school holidays are 21 December 2022 to 29 January 2023.
As for public holidays, we have four:
Christmas Day – which falls on Tuesday 27 December given Christmas Day is on a Sunday this year
Boxing Day – Monday 26 December
New Year's Day – falling on Monday 2 January
Australia Day / Invasion Day – Thursday 26 January
What to pack for summer in Melbourne
Things to do in Melbourne in summer
So, what are the best things to do in Melbourne in summer in 2022/23? Plenty! Here are a few ideas for festivals and events, attractions, and ways to stay cool in the heat.
1. Sparkle at the Christmas festival
Like many cities all across the world, Melbourne lights up around Christmas time. Federation Square turns into Christmas Square, with a 16-metre tree and plenty of sparkling lights, and buildings on Flinders Street will have dazzling projections cast upon them. Santa will no doubt make an appearance as well. There's also a pop-up playground, a maze and more. See a full line-up of Christmas events planned around the city online.
Myer's famous Christmas Windows will be decorated beautifully as always.
Carols by Candlelight will light up the city on 24 December.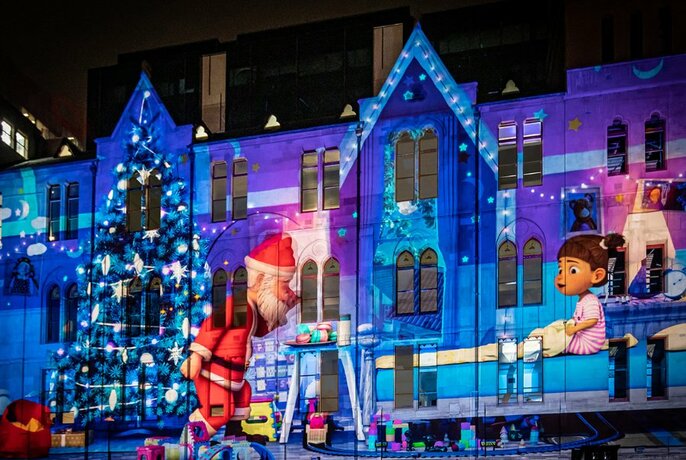 2. Cheer on your faves at the Australian Open
It isn't summer in Melbourne without watching the world's best tennis players sweat it out in the Melbourne heat for the coveted Australian Open title. The 2023 Australian Open takes place between 16 and 29 January 2023.
Book well in advance to nab tickets to the men's and women's finals, but you can also pick up affordable ground passes from $19. Book tickets online.
If you can't get tickets, you can always take a seat in one of the beach chairs in Fed Square and watch the matches on the big screen.
There'll also be some fun pop-ups in laneways around the city, where you can learn to play POP tennis, which is played on smaller courts with shorter solid paddles and lower compression tennis balls.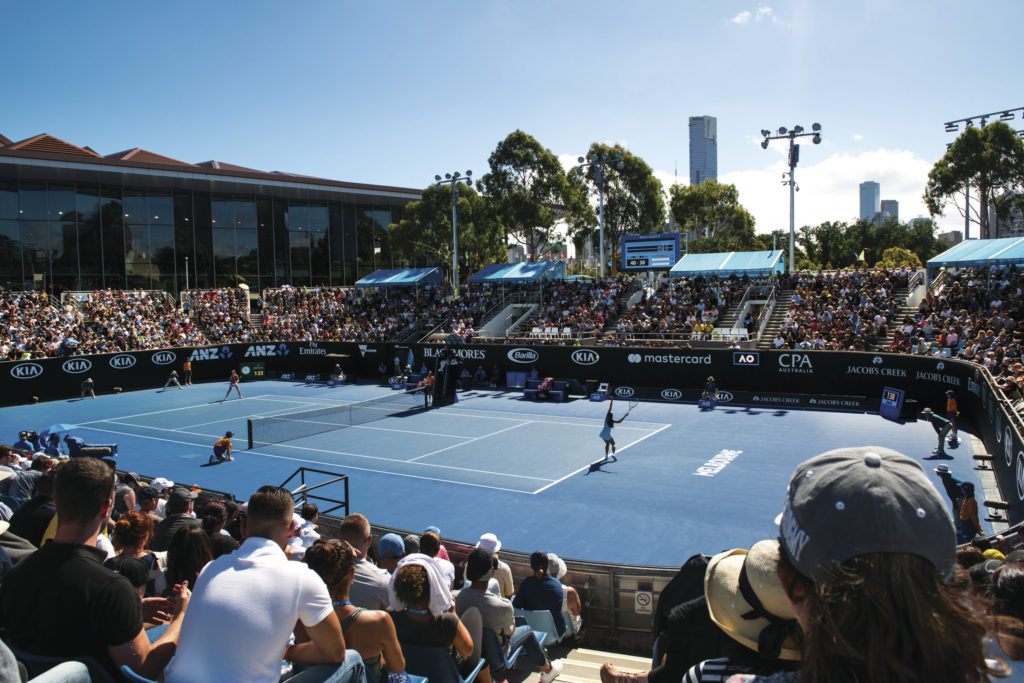 3. Zipline across the Yarra River
Melbourne's first zipline experience is coming back for summer! Snap on a harness and, sitting 6 metres above, whizz 130 metres across the Yarra River at up to 35 kilometres an hour for a fun day out with Firefly Zipline.
With your squeals of delight echoing over the water, it's an adrenaline-pumping way to see the city.
Ziplining fun will be open from 16 December to 28 January so get your tickets quickly before sessions run out! Tickets start from $49 and the attraction is open 7 days a week. Book on the website.
4. Enjoy picnic-perfect weather
With so many beautiful gardens and parks across the city, Melbourne is a great place to enjoy a picnic. Gather up some cheeses and meats, a few sandwiches and maybe even a bottle of bubbles, and lay out a blanket on the lawns at the Royal Botanic Gardens or the Fitzroy Gardens.
Even better – solve a few clues and gather your picnic goodies on a Mystery Picnic Date. You'll end up with a basket of gourmet goodness to enjoy in a mystery location. You can do the mystery picnics with a significant other, your family or a group of friends. A Mystery Picnic Melbourne is a fun way to see the city without having to plan a thing.
5. Explore Melbourne's laneways
It's not news to anyone that Melbourne has some of the best laneways and laneway art in the world. 
Spend a day outdoors, weaving through the laneways and checking out the ever-evolving street art.
There are also Melbourne street art tours led by street artists who will show you hidden art that you'd never find yourself.
Or discover something new in Melbourne's laneways with CityDays experiences. Not only do these fun experiences immerse you in some of the best architecture, artworks, laneways, and quirky bars and cafes the city has to offer, but at the same time they engage you in a puzzle-filled game, taking your sight-seeing to the next level. The perfect way to enjoy the city on a summer's day!
Expect winding riddles, cryptic directions, surprising facts, underground gems and plenty of opportunities to work together as a team to try and top the leaderboard. By the end of a CityDays game you'll not only have had a great time, but you'll have experienced a whole new side of the city in doing so.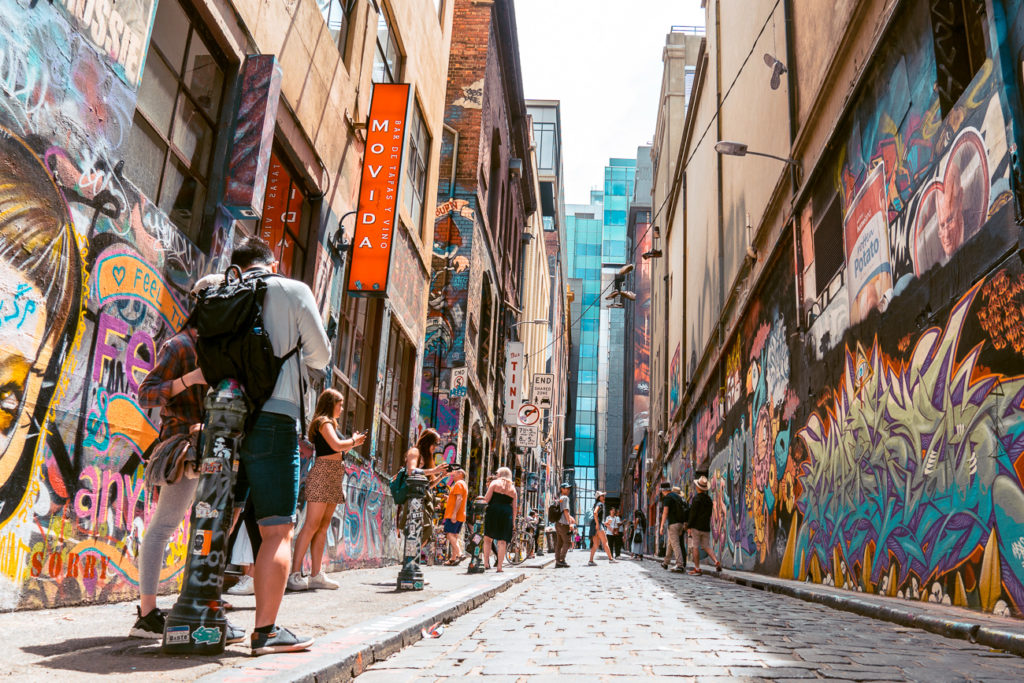 6. Stay cool inside a museum
On those sweltering Melbourne summer days, there's nothing better to do than head straight indoors to one of the city's incredible museums. Even if you're not a museum buff, you'll be happy to escape the heat – and see some great art or exhibits.
Some of my favourites that I always tell visitors to check out are:
I also recommend visiting the Melbourne Museum to escape the heat – wandering through the Milarri Garden Walk and the forest garden are both enlightening and cool.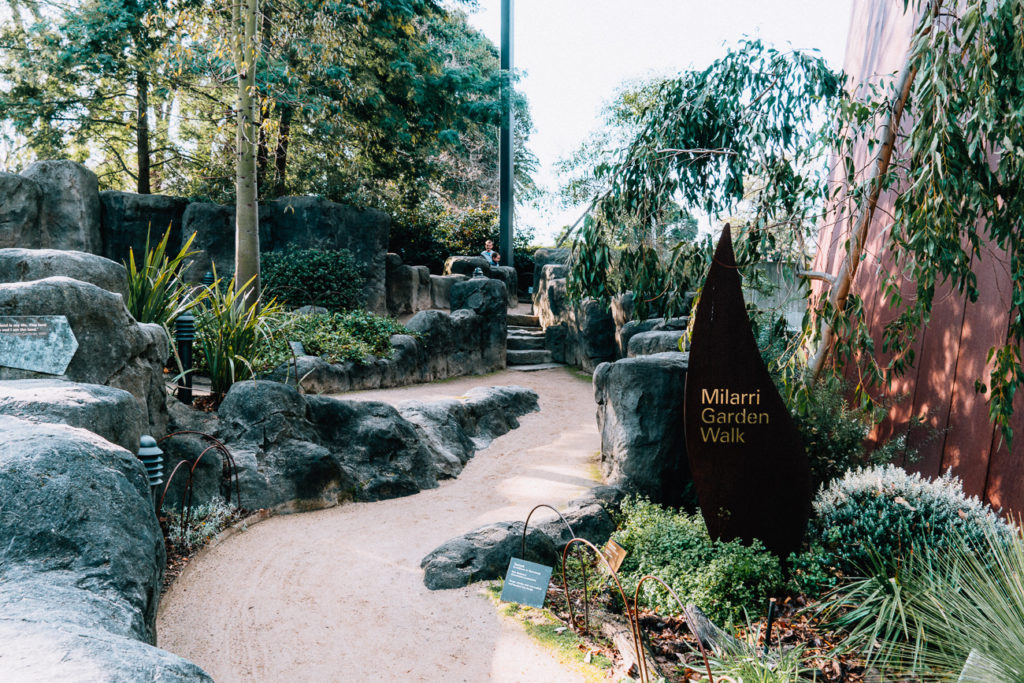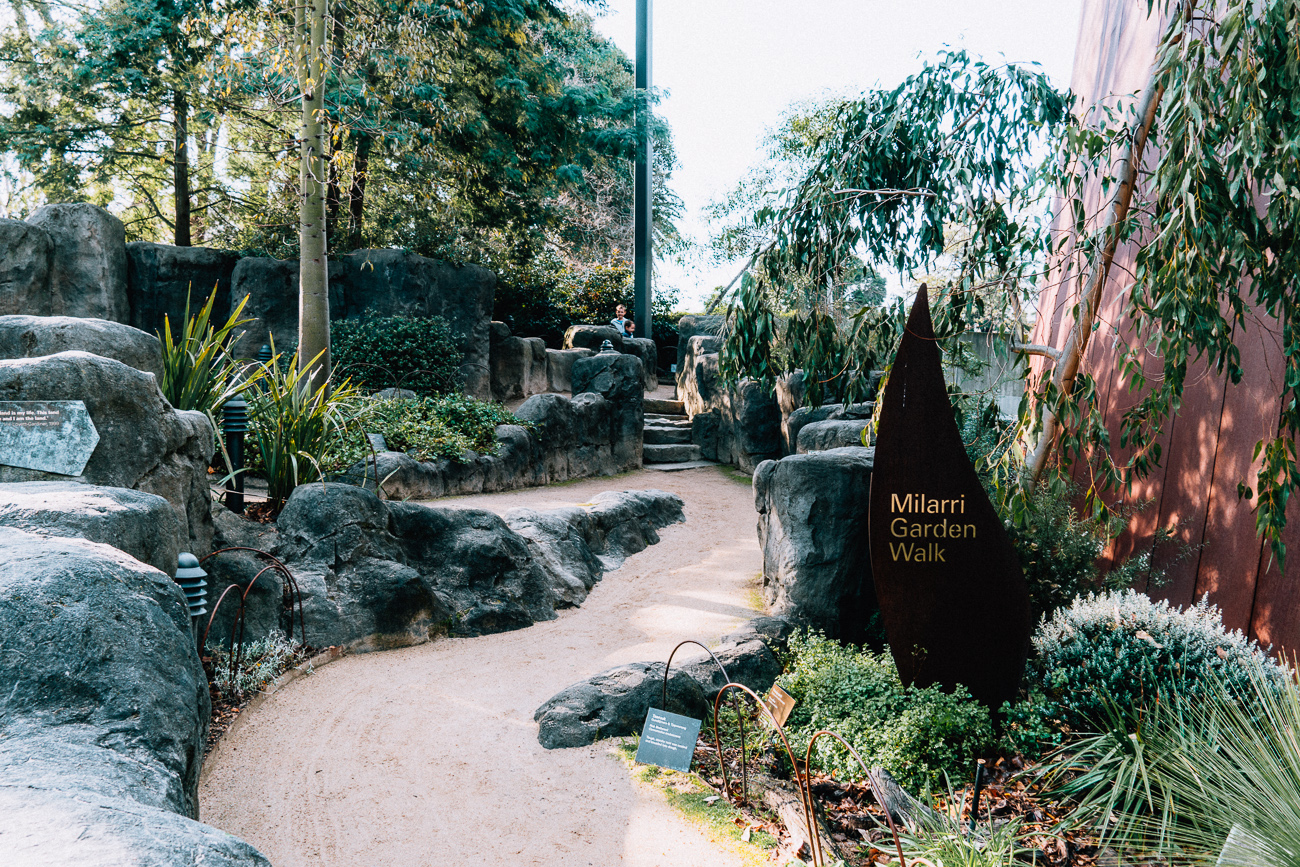 7. Check out the NGV
I'm calling out the NGV specifically here because it's always worth a visit – no matter what the season of year. This summer, be amazed by the Temple of Boom, the NGV Architecture Commission for 2022. Created by Adam Newman and Kelvin Tsang, it is an "evocative reimagining of The Parthenon on the Acropolis in Athens" and just looks plain cool!
The exhibit will also be a meeting place for a variety of outdoor performances and live music throughout summer. More information can be found on the NGV website.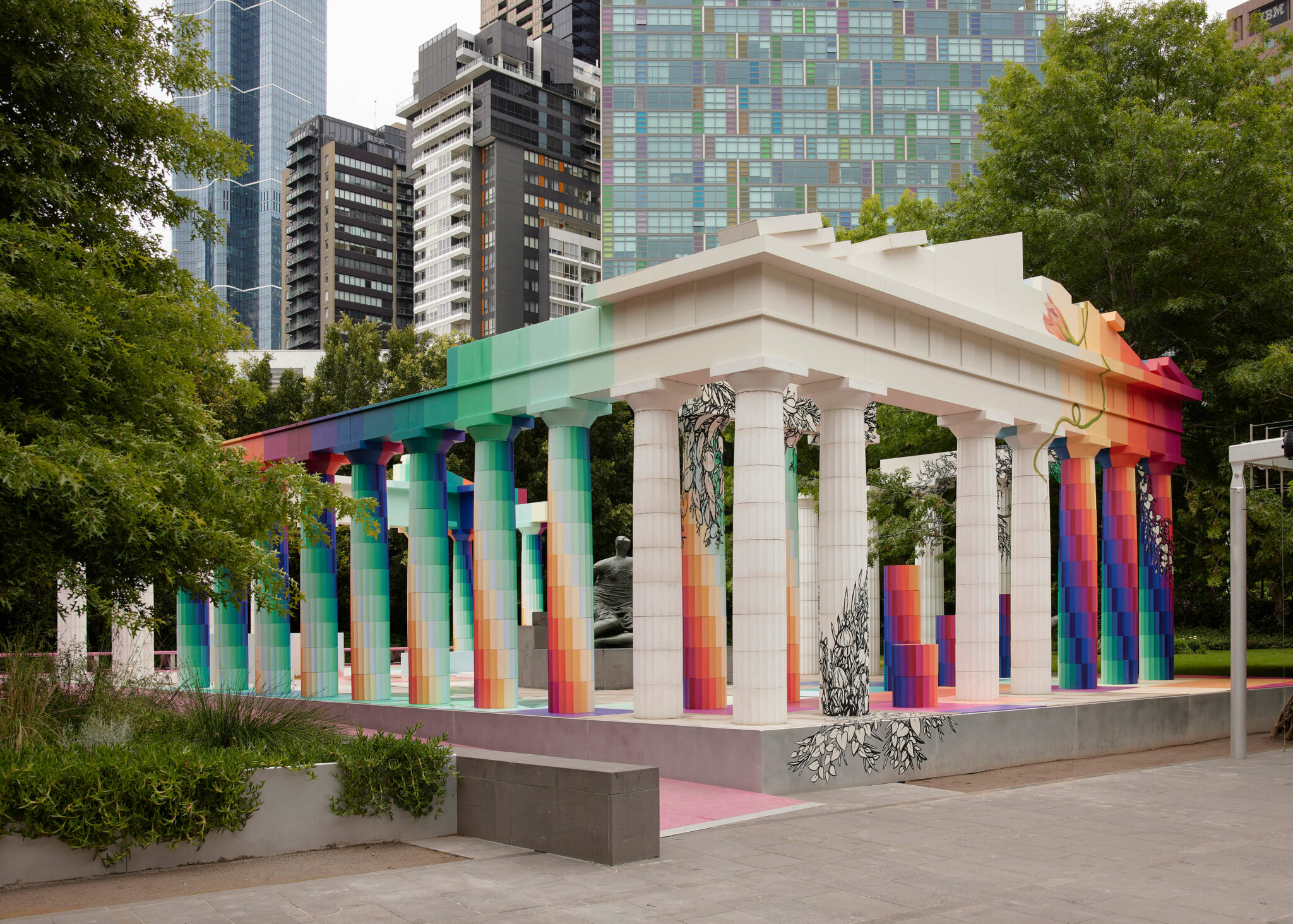 8. Catch a flick outdoors
As soon as the weather warms up, join the crowds flocking to parks and gardens to enjoy a movie outdoors. And with plenty of options, you shouldn't have too much trouble nabbing a ticket. 
A few places to see a film outdoors this summer in Melbourne include:
Grab some popcorn and a drink and enjoy the fresh breeze on your face as you watch the latest movies.
9. See a free concert
The Melbourne Symphony Orchestra has put on free concerts at the Sidney Myer Music Bowl for more than 90 years!
In February 2023, there are three free concerts scheduled under the open air over Melbourne summer. It's one of the best summer experiences in Melbourne, which means it's also popular. Tickets are issued on a first-come, first-served basis. More info online about dates and concerts.
10. Groove at an outdoor gig
As well as the free concerts at the Sidney Myer Music Bowl, there's also the chance to catch big name acts this summer. The line-up includes Khruangbin, Jack Johnson, Paul Kelly's Making Gravy concert, Arctic Monkeys, Darren Hayes, Lorde and more.
Tickets and information online.
11. Boat down the Yarra
Allowing people to captain their own boats down the river could be a foolhardy business model – but it sure is a lot of fun! In the past few years, a couple of companies have popped up allowing people to self-drive their own electric boat down the Yarra River. Go Boat and On A Boat are the two companies currently offering the chance to motor down the river. 
You can BYO your own picnic food and drinks, and hand over the reins (rudder?) to a member of your group while the rest of you enjoy the view.
BYO captain's hat!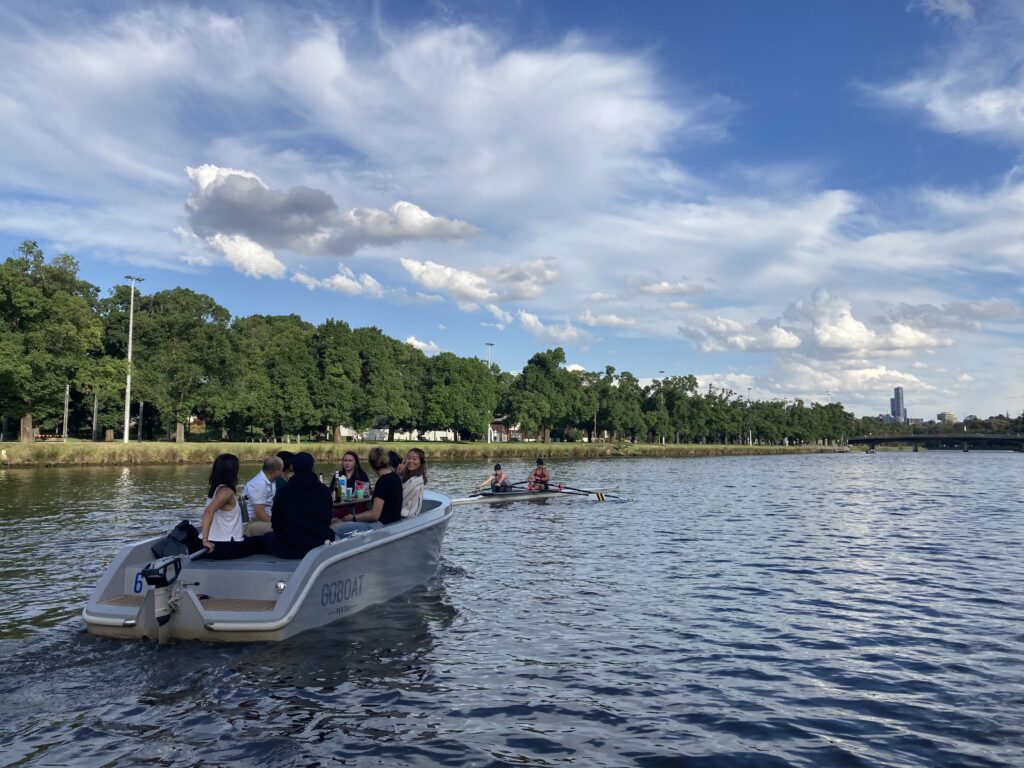 12. See amazing views of Melbourne
One of Melbourne's most iconic buildings is opening a hidden part that hasn't been open to the public in 100 years.
The Royal Exhibition Building's Dome is now available to tour with a guide, with incredible views over Melbourne's skyline. The tour includes an overview of the history of the building.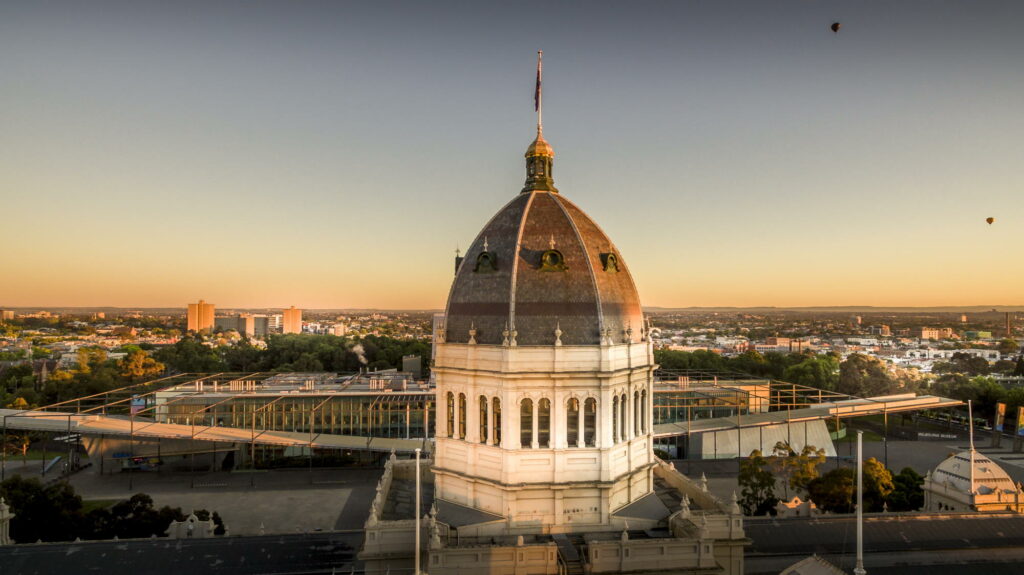 13. Explore an immersive digital gallery
I mentioned this incredible exhibition in my Melbourne in spring post, but it's so worth mentioning again. 
Instead of simply looking at art on walls, at The Lume you're actually immersed in the art. The digital gallery is enhanced with sound and aromas, creating a true sensory experience.
A new exhibition, Monet & Friends, immerses visitors in French Impressionism. Sessions run daily, from 10am on weekdays and from 9am on weekends, with prices starting at $39 for adults. Tickets are available online from Ticketmaster. Book online here.
14. Go surfing
I've tried surfing in my life – but I am always (unnecessarily) petrified by sharks. Luckily, there are no sharks at URBNSURF, Melbourne's first surf park. In a controlled environment, you can learn to surf – or more experienced surfers can hit up The Point.
There are also hot tubs on site, plus Three Blue Ducks, the delicious restaurant run by several award-winning chefs.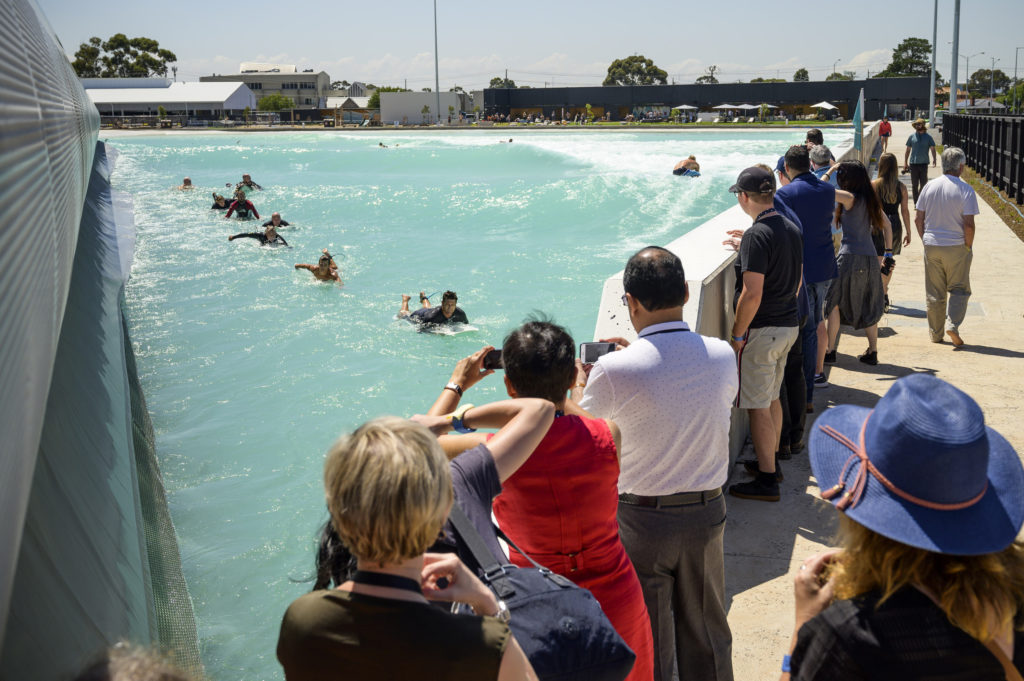 15. Sip a cocktail by the river
Sip a cool cocktail by the river – or even right on the river at one of Melbourne's many riverside bars.
Tucked under Fed Square, Riverland is an all-day beer garden with prime river frontage. Arbory Bar & Eatery stretches 100 metres along the riverfront – and its sister bar, Arbory Afloat, is a pop-up floating bar that'll have you thinking you're on the Amalfi Coast.
Ponyfish is a classic spot – sitting smack bang in the middle of the river. It's small but mighty, serving up great cocktails and snacks.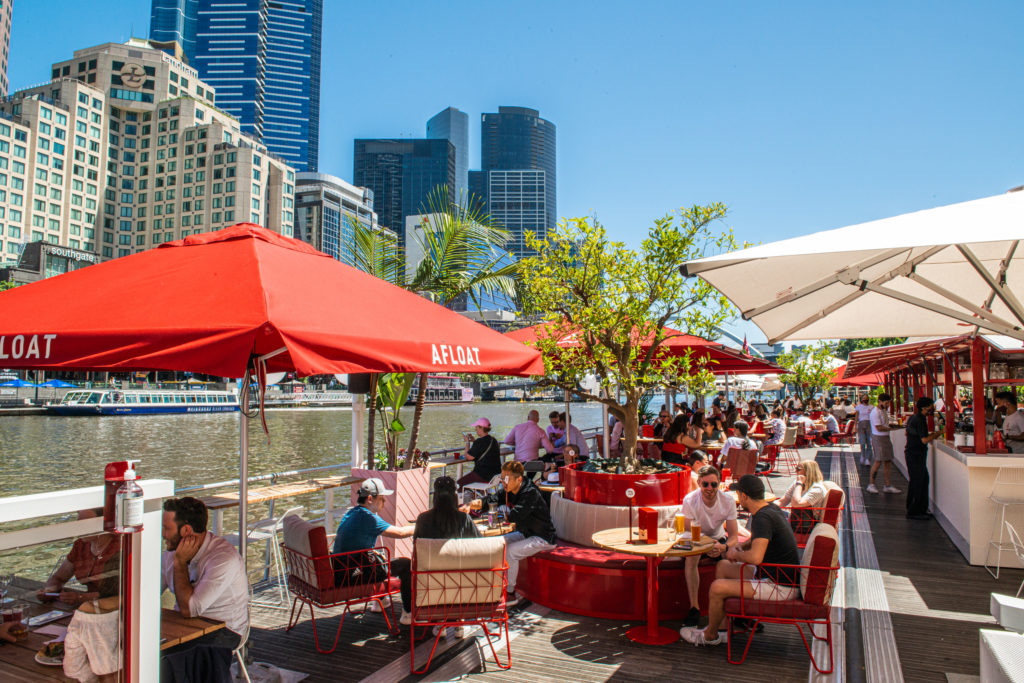 16. Hit the beach
I need to say it up front – we don't have the beautiful beaches of Sydney or the Gold Coast. But if you need to cool off, Melbourne does have some beaches that are good for a paddle.
Brighton Beach has the famous colourful bathing boxes, and has calm waters – although the waves can come in when the weather gets a little wild. 
St Kilda Beach is probably Melbourne's most famous beach. With barely a wave to be seen, it's popular with swimmers and kiteboarders. As soon as the weather starts warming up, the beach packs out, so come early to grab a spot for your towel.
Half Moon Bay is a little further out of the city, but more secluded. The crescent-shaped bay is a great spot for swimming.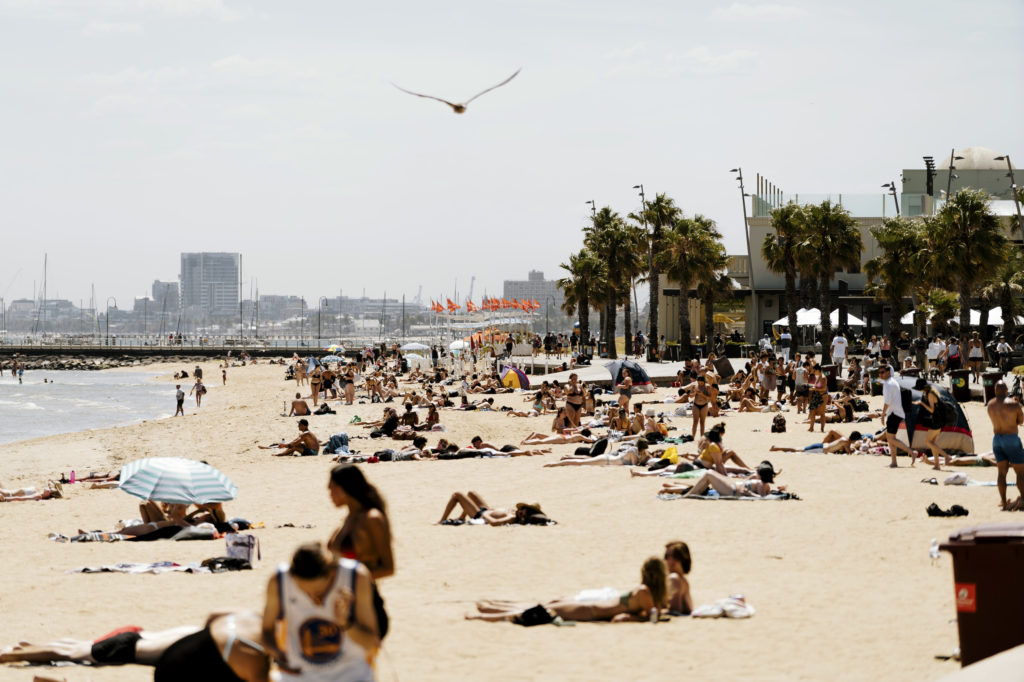 17. Show your pride at Midsumma Festival
Midsumma is Melbourne's premier queer arts festival, and over three weeks (from 21 January to 12 February 2023) you can enjoy theatre, cabaret, film, public forums and social events. 
Sunday 5 February heralds Pride March, a colourful celebration that brings together around 50,000 people in St Kilda.
On Sunday 12 February, Gertrude and Smith Streets will be transformed into an extravagant street party. 
Check out the full program online.
18. See the inside of Flinders Street Station with a cool new art exhibit
If you've never been in Flinders Street Station's abandoned upstairs wing, now's your chance. Melbourne street artist Rone is bringing his incredible art to the Flinders Street Station Ballroom until April 2023.
In "Time", eleven installations will transport visitors to post-World War II Melbourne. Each will feature Rone's distinctive murals and incredible set designs in a fully immersive scene.
Book tickets online– but do so quickly, this is bound to sell out!
19. Or see a free Rone installation
Can't get tickets to Rone's "Time" exhibit? No worries – he has a free installation at The Arts Centre.
Without Darkness There is No Light comes from his 2021 Geelong exhibit, and in Melbourne it sits under The Art Centre's famous spire. It'll be there until the end of February.
20. Cool down with some ice cream
I'll eat ice cream no matter the weather, but in summer that icy cold treat tastes even more delicious. 
Some of the best ice cream in Melbourne can be found at Pidapipó, Gelato Messina and Piccolina.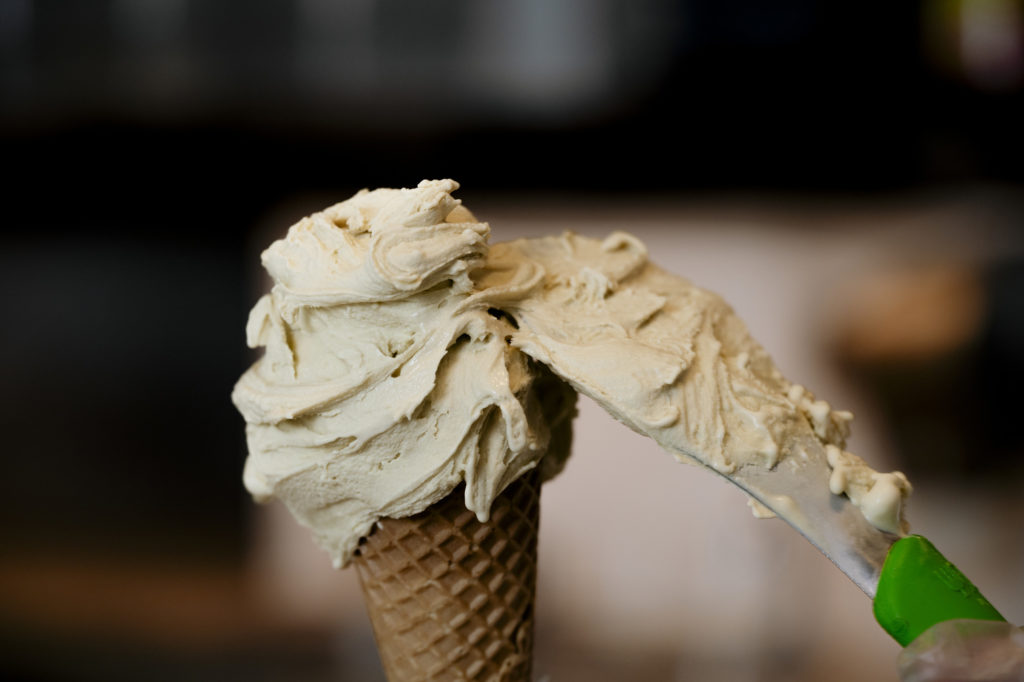 21. Head to the theatre
There's always something to see at any one of Melbourne's amazing theatres – and this summer is no exception.
Her Majesty's Theatre is where you can see blockbuster Hamilton until January, and then Mary Poppins from January 29.
Harry Potter and the Cursed Child continues to cast its magical spell on Melbourne. The reimagined one-part show is playing at the Princess Theatre, and tickets can be booked online.
Joseph and the Amazing Technicolour Dreamcoat is playing at The Regent Theatre.
22. Celebrate Lunar New Year
It's the Year of the Rabbit, and Chinatown will come alive with traditional dances, music and food to celebrate Lunar New Year. It's an event not to be missed.
From 20-22 January, there'll be events in Chinatown and in Southbank.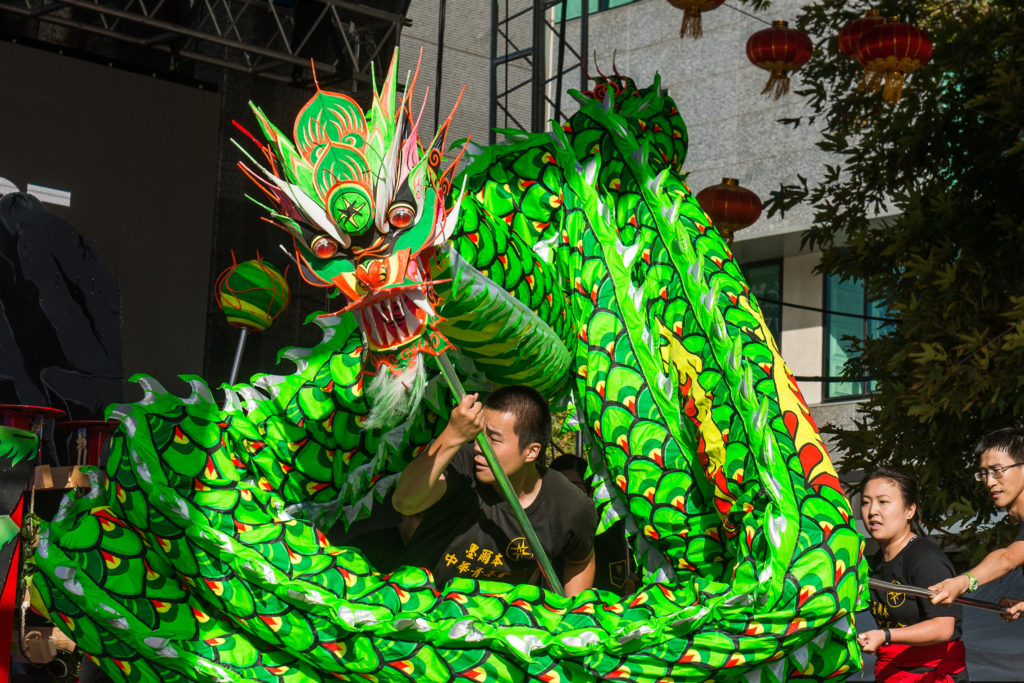 23. Enjoy St Kilda Festival
St Kilda always has a festive vibe, so it's no surprise that it's hosted one of the city's most beloved festivals for more than 40 years. St Kilda Festival is a celebration of community, summer and live music, and from 18-19 February 2023 you'll find plenty of all this there.
The festival line up is still being developed, so sign up for updates on the website.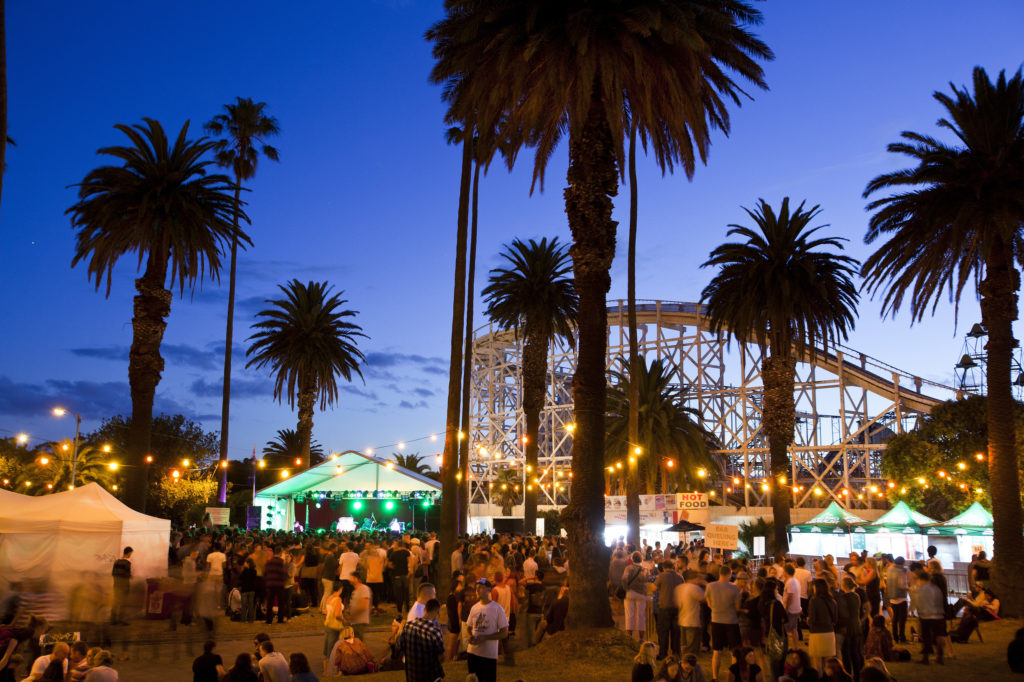 24. Eat your way through the Summer Night Market
Queen Vic Market's Summer Night Markets are back every Wednesday night from 23 November to 15 March, bringing an extravaganza of delicious food, entertainment and locally made goods.
Entry is free, and the market runs from 5 to 10pm each Wednesday evening.
Queen Victoria Market also has the String Bean Alley Christmas Night Market each Monday night between 5 and 19 December. It may be summer, but you can bathe yourself in fake snow – as well as take a pic with the giant gingerbread person, and eat street food. Handily, you can also do any last-minute Christmas shopping while you're here!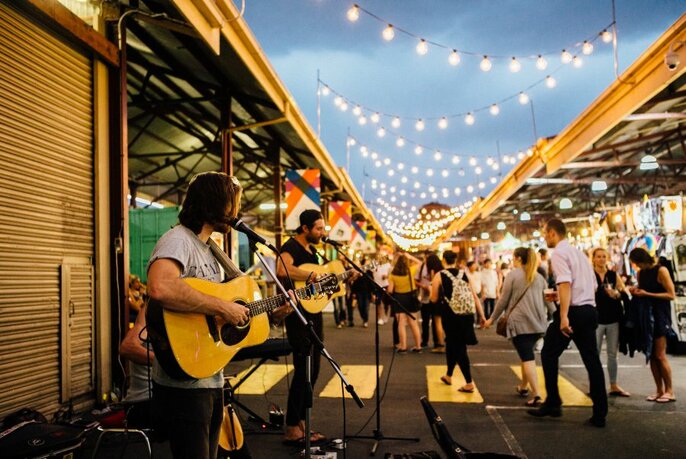 25. Hit up a rooftop bar
At any hint of good weather, Melburnians head for the rooftop. Rooftop bars to be more specific.
Check out the views and brews at the best Melbourne rooftop bars, including Rooftop, Fable Melbourne, Palmz Rooftop Bar, Johnny's Green Room and Loop Bar.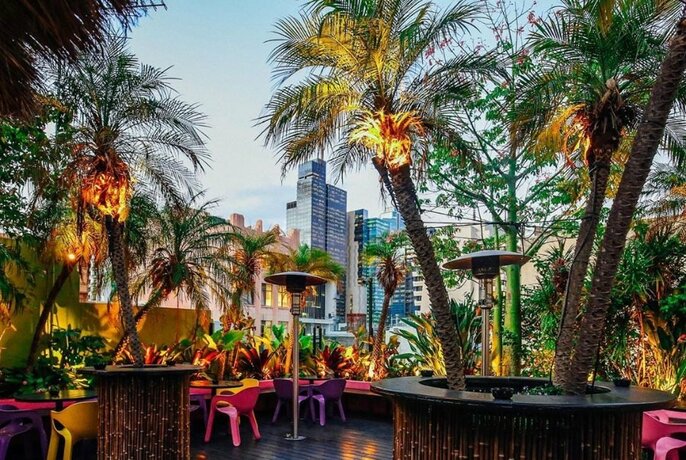 26. Celebrate First Nations culture
The 26th of January – Australia Day – is a painful day for many First Nations people. This year, the Share the Spirit festival brings together First Nations music, arts, craft and culture at the Sidney Myer Music Bowl. 
For 2023, the theme is Continuum: Those Who Tell Their Story In Song. Artists performing include Dan Sultan, Charlie Campbell, Jess Hitchcock, Djirri Djirri Dancers, Doe Eyes, Gavin Somers, Jayden Lillyst & Aaron Morgan, Kool Mist, Maylene Yinar, Meriki Hood, Monica Karo, Stray Blacks, The Yappera Kids and Yambra.
And it's free!
27. Chill out in an IceBar
If it's realllyyy hot outside, then one way to cool down quickly is to duck into IceBar Melbourne.
Located in Fed Square's Atrium, it's very, very chilly inside. You'll be given gloves and a snow cape – and Ugg boots if you don't have enclosed shoes.
Grab a drink and explore the (small) bar made of ice – the whole bar area is carved out of 30 tonnes of dry ice! There are games and photo screens to capture your experience. The staff are really friendly, and regularly pop around to guests for a chat.
It's not a cheap thing to do in Melbourne, but it's definitely a way to beat the heat!
Book tickets for IceBar Melbourne here.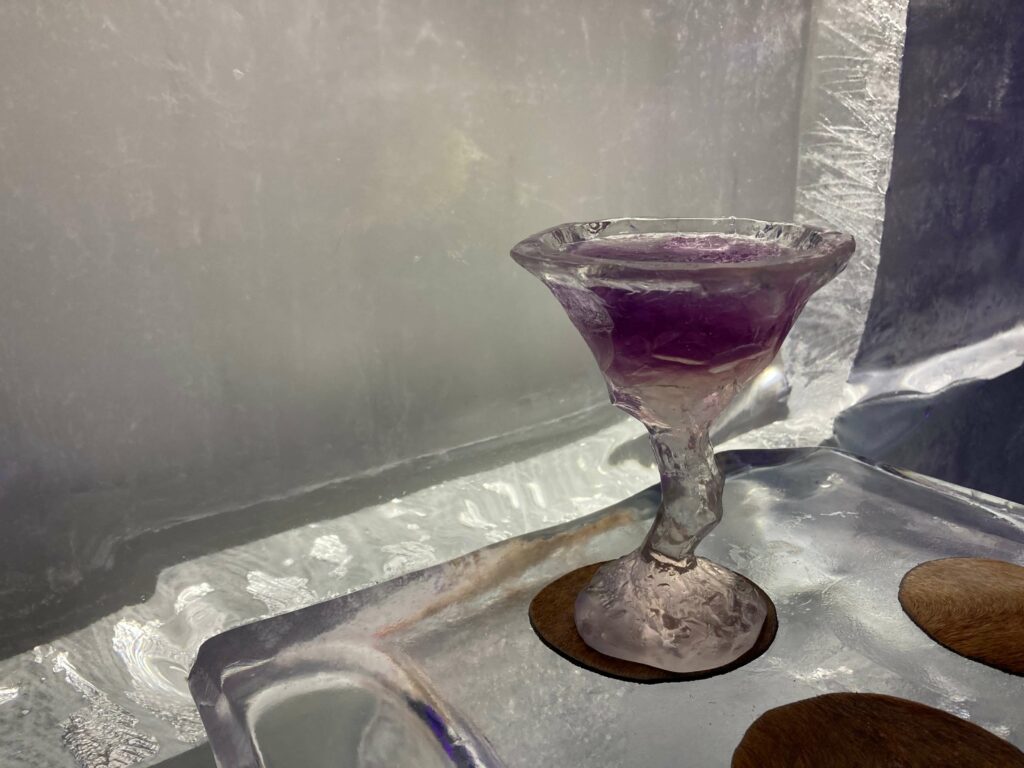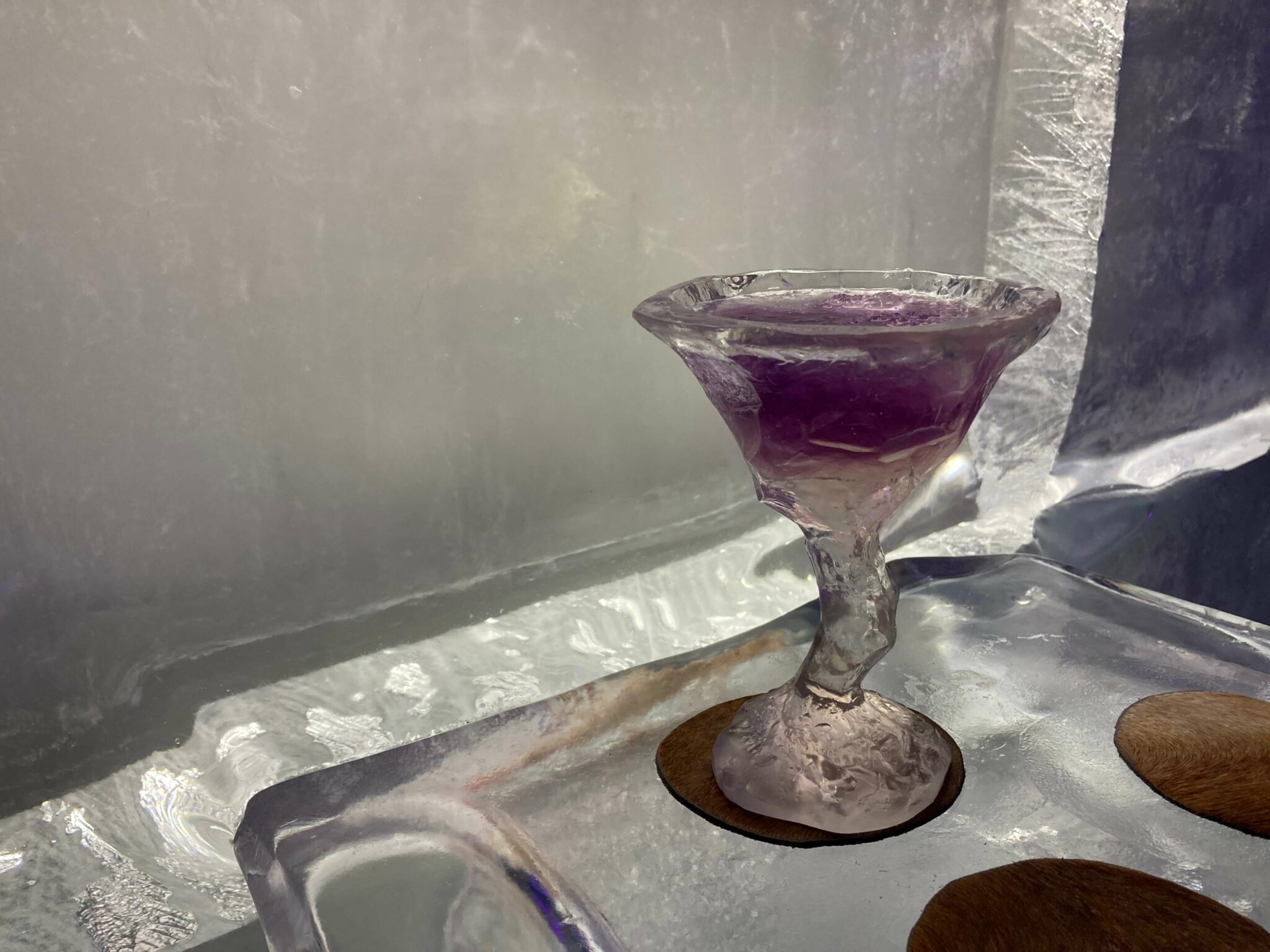 28. Splash around at a water park
Nothing says summer like a water slide, and luckily we have a few in and around Melbourne where you can escape the heat.
The biggest water theme park can be found in Geelong. Adventure Park has water splash zones, the Aqua Racer and the thrilling sounding Tsunami and Tornado. You can rent a cabana or sunbed to chill out on, and there are also plenty of rides that don't come with water.
Gumbuya World is another huge theme park with water slides, a wave pool and a lazy river. It's a 50-minute drive from the CBD.
Final thoughts about summer in Melbourne
If you're heading to Melbourne in summer, there's so much to see and do here. With plenty of outdoor activities, bars, restaurants, festivals and events – plus many ways to escape the heat indoors – summer is a great time to visit Melbourne and see the city in all its splendour.
PIN IT FOR LATER: