One of the best ways to discover a new city if you've only got a short amount of time is to join a tour. Since I've returned home to Melbourne after living overseas for 8 years, I've been exploring all the new things that have popped up, with the insights of guides on various Melbourne tours.
These tours in Melbourne cover the city's best food, history, culture and street art, so there's something for everyone.
Even if you're from Melbourne I know you'll find these tours really interesting – it's fun to be a tourist in your own town every now and then and discover some great things to do in Melbourne.
I've actually done all these tours myself (and unless it's mentioned below, I've paid for every single one out of my own pocket). I'll keep updating this blog post as I take new tours in Melbourne.
So, let's dive in and take a look at these fantastic Melbourne tours!
Food tours in Melbourne
As a city known for its incredible food scene, there are plenty of food tours to try in Melbourne. Here are a few of my favourite ones.
Queen Vic Market Ultimate Foodie Tour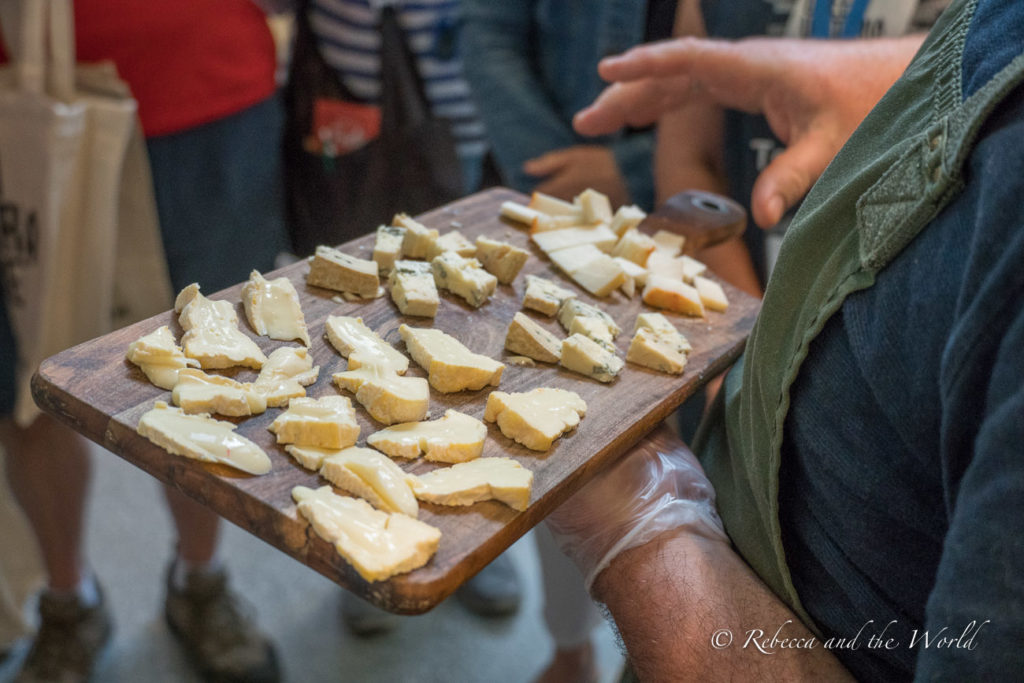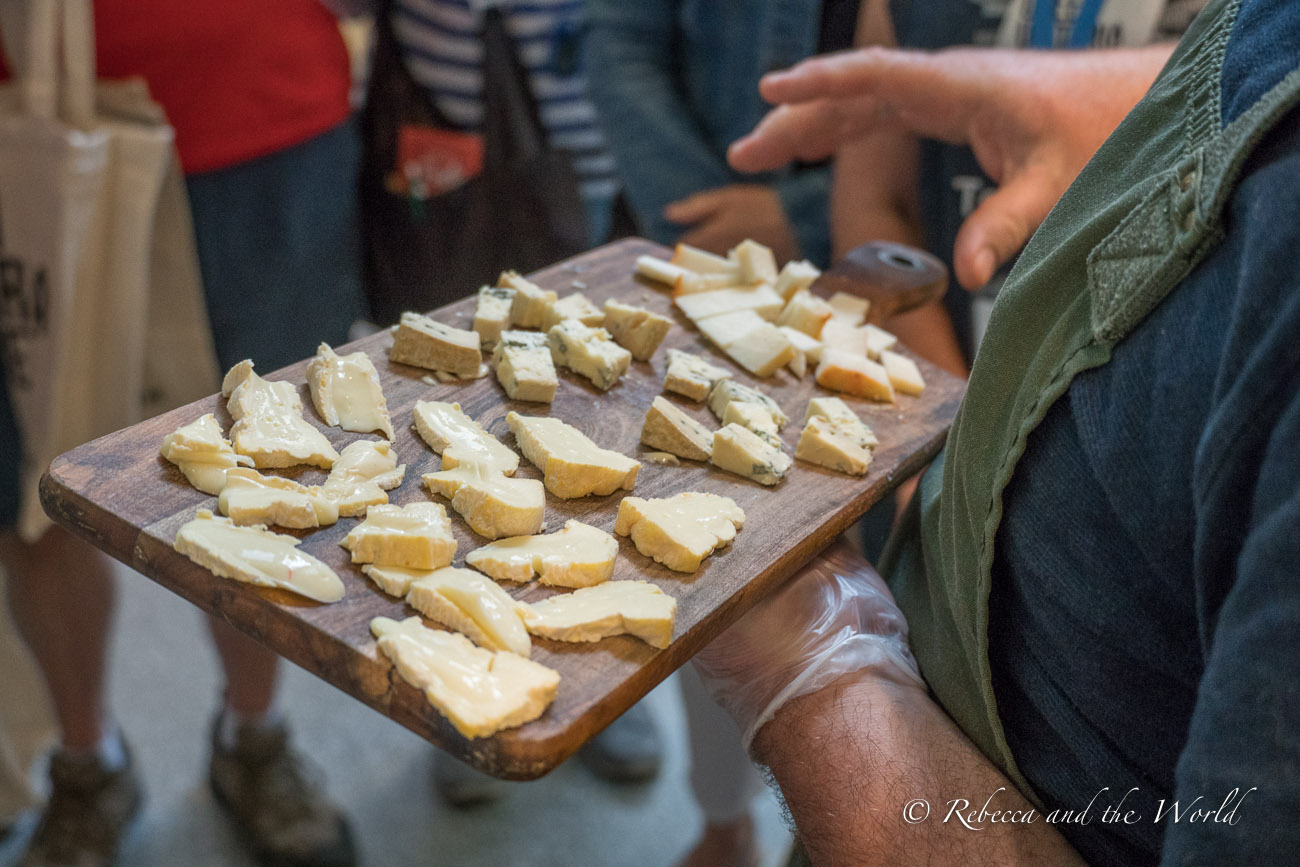 Melbourne's Queen Victoria Market is one of the city's institutions. Built in 1878 during the Victorian gold rush, this beloved market continues to thrive and is a great place for locals and visitors alike. It's a great place to add to your Melbourne itinerary.
But, on a busy Saturday morning, when the crowds are thick, it can be hard to know where to start. Which butcher to visit? Where to buy the freshest seafood? Which cheese monger has the greatest range? Where to get an all-important coffee to wake you up in the morning?
Which is why a Queen Vic Market Ultimate Foodie Tour is a great way to get your bearings and discover the best places in the market.
The 2-hour tour winds through the maze of the market, stopping at seafood stores, butcher shops, cheese mongers, bakeries and pastry shops, spice and tea vendors, and sweets stores. Our guide, Irene, knew the market well – she used to shop here with her mum when she was a kid.
At each stop, there's usually a sample or two and always a story about the owners and their business. Each tour visits different shops, so every vendor has a chance to show off their goods.
One of the things you'll quickly come to realise is that most vendors have been in business at the Queen Vic Market for 50 years or even longer. The majority of businesses are family owned and it's rare for businesses to go on sale. The family environment is evident as you see vendors joking with each other across the aisles.
I have to say, at the start of the tour I was a bit disappointed by the number of samples we had, but by the end of the tour I was absolutely stuffed! So, pace yourself. And watch out for other shoppers who often jump in and steal the tour's samples! By the end of the tour we were all muscling in around our samples, guarding them from overzealous shoppers.
This is one of the Melbourne must-visit spots that's not at all touristy – it's just a regular part of Melbourne life that gives visitors an insight into the fresh food culture we're so lucky to have in Melbourne. It's actually where many top chefs from around Melbourne and Victoria come to purchase produce for their restaurants.
Even Melburnians will love this tour, because it's a chance to learn more about a city icon as well as to discover some new vendors.
Foodie Trails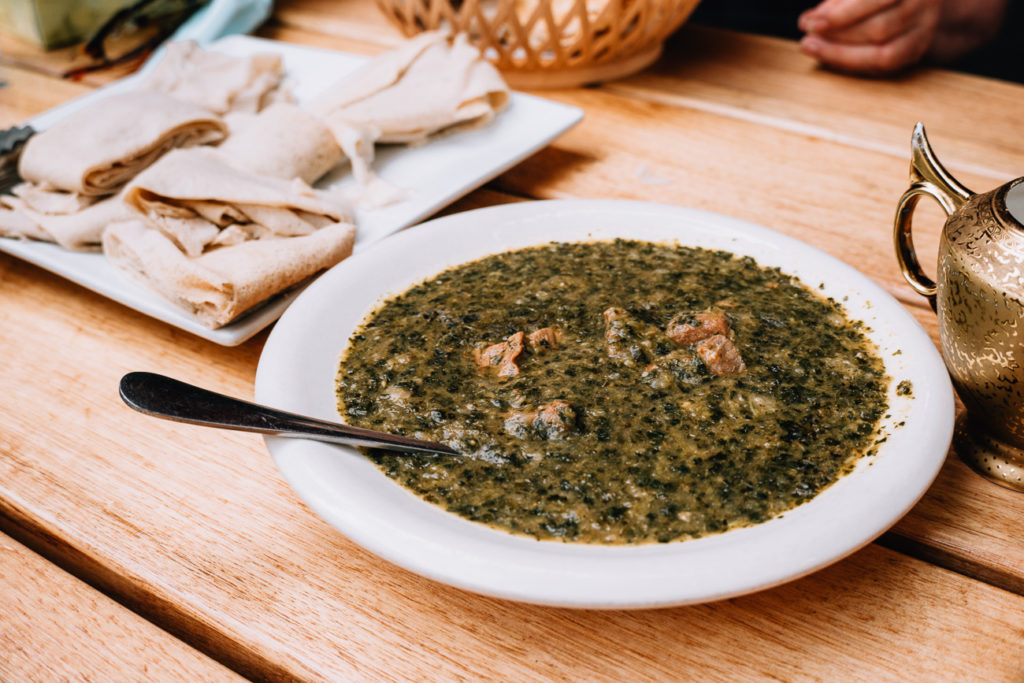 The walking tours run by Foodie Trails explore Melbourne's food scene through the lens of the city's multiculturalism.
I recently did the African Trails tour, which was a delicious dive into Sudanese and Ethiopian food. Over 3 hours, we toured restaurants in Footscray (a suburb in Melbourne's west) and learned about the food culture of those two countries. We ate a lot. Footscray is an area I wouldn't normally spend a lot of time in, but now I'm so excited to go back and explore more of the restaurants there.
The Africa Trails tour is targeted at Melburnians who may never have experienced the restaurants in this part of the city, but if you're a visitor, this is a great tour if you've never tried much of the cuisine of East Africa. As well as the food, there is plenty of discussion about food culture, history and multiculturalism.
Another great choice for visitors is the Melbourne Foodie Culture tour. This 4-hour tour is focused on the CBD. It starts at the Immigration Museum so that you first get a sense about immigration in Victoria and the many cultures we're lucky to have represented in Melbourne.
After that, there's a progressive eating tour with 5 different stops at restaurants that showcase the different cuisines of the the city.
While I haven't done the Melbourne Foodie Culture tour, it's on my list of things to do, especially after having such a great time on the African Trails tour.
Other Melbourne food tours I'm excited to taste:
Melbourne's food scene is incredible, and there are plenty more Melbourne food and bar tours I have on my list. Try some of these tours when you visit Melbourne.
---
History and culture tours in Melbourne
Known as the culture capital of Australia, Melbourne also has a fascinating history. These tours will introduce you to First Nations culture and our beautiful architecture.
Aboriginal Heritage Walk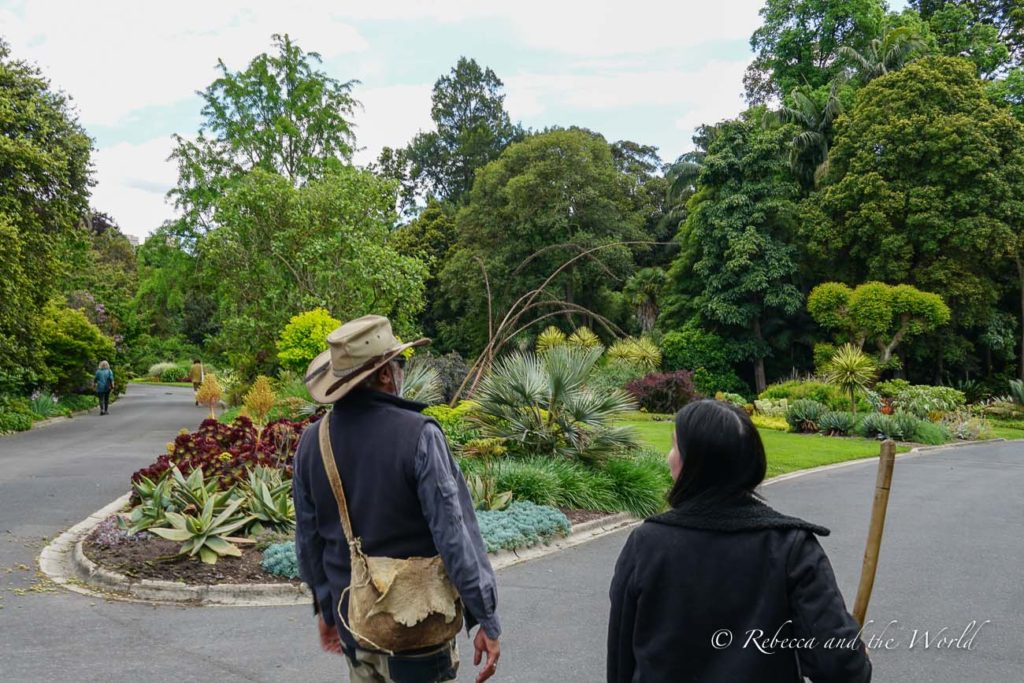 Australia's indigenous history is lengthy – the traditional owners of this land stretch back some 40,000 years, making it one of the oldest cultures on earth.
But you don't have to travel deep into the Australian Outback to learn more about Indigenous Australian culture, because there are plenty of opportunities right here in Melbourne.
A fantastic, interactive tour is the Aboriginal Heritage Walk at the Royal Botanic Gardens. Right in the heart of the city, you can escape into an oasis and learn about the traditional uses of trees and plants for food, medicine and tools.
The tour starts with a traditional welcoming ceremony, followed by a walk through the gardens. It ends with a discussion over cups of lemon myrtle tea.
I was lucky to have Den "the Fish", a popular radio personality, lead my tour. As well as sharing his knowledge about the plants and trees we saw around the Gardens, he was generous with his personal story of growing up Aboriginal in Australia.
His provocative questions about ownership of land – the Indigenous Australian concept of "ownership" versus the European notion – and respect for Mother Earth led our group into a deep discussion that left a lasting impact on me.
Whether you're a visitor to Australia or an Australian, I think this is a tour that everyone should take to gain a deeper understanding of our country's rich heritage, a heritage that isn't as widely known or respected as it should be.
Keen to learn more? This guide to Indigenous Melbourne lists several things to do to deepen your knowledge of Aboriginal culture and history.
State Library Victoria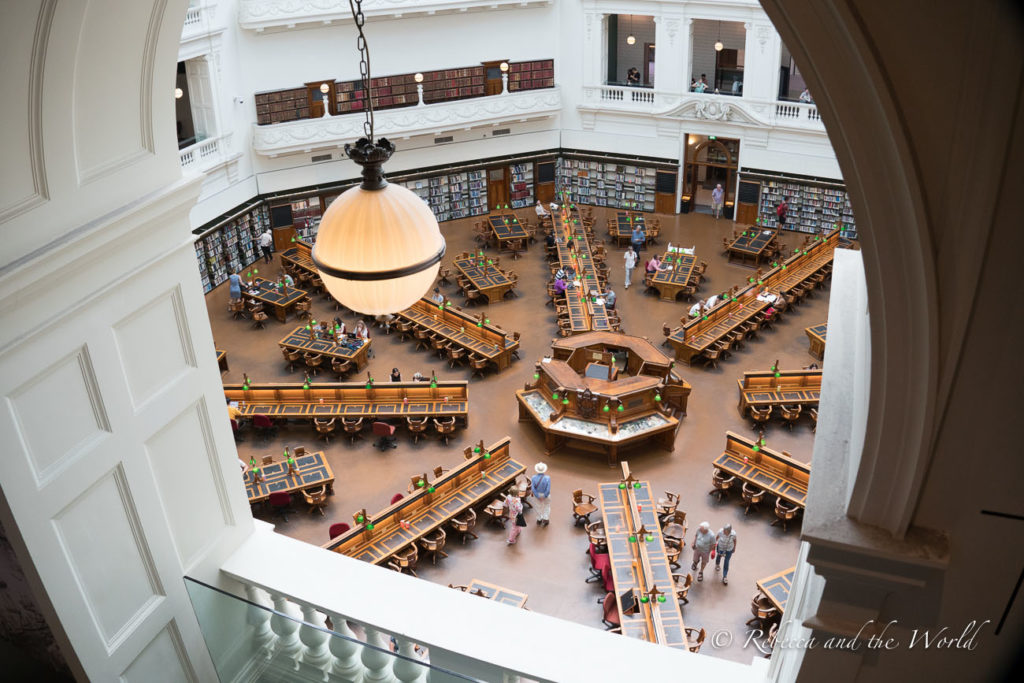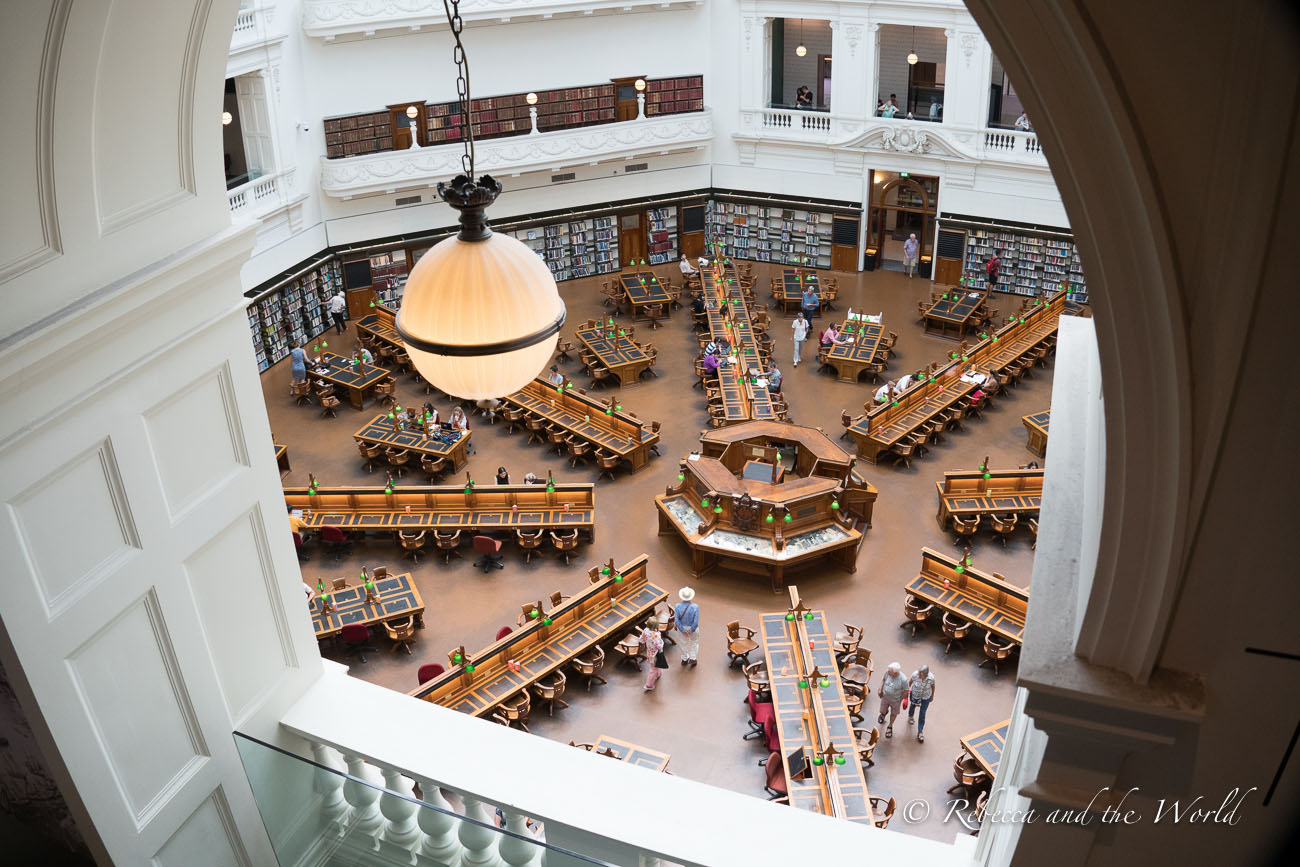 One of the most beautiful buildings in Melbourne is our State Library. It's recently undergone an $88 million restoration project, so this grand old dame is looking even lovelier.
The library was the brainchild of Sir Redmond Barry, a colonial judge. He envisioned a free university for all and allowed anyone into the library once it was opened in 1856 – as long as they had clean hands.
Sir Redmond Barry is famously known as the "hanging judge" because he was the one who sentenced the infamous bushranger Ned Kelly to death by hanging. It would be interesting to know how he feels about the fact that the library is now home to Ned Kelly's armour.
Between 5,000 and 7,000 people visit the library each day. The State Library offers free daily "History of the Library" tours, as well as tours of current exhibitions.
The History of the Library tour guides visitors through the main areas of the library, including the redesigned Quad, the Cowan Gallery, which is filled with artworks, the Victoria Gallery, where you'll find Ned Kelly's armour, the Newspaper and Family History Reading Rooms, the photogenic La Trobe Reading Room and the recently reopened Queen's Hall.
Tours are free, so add it to your list of things to do in Melbourne.
Birrarung Wilam (River Camp) Walk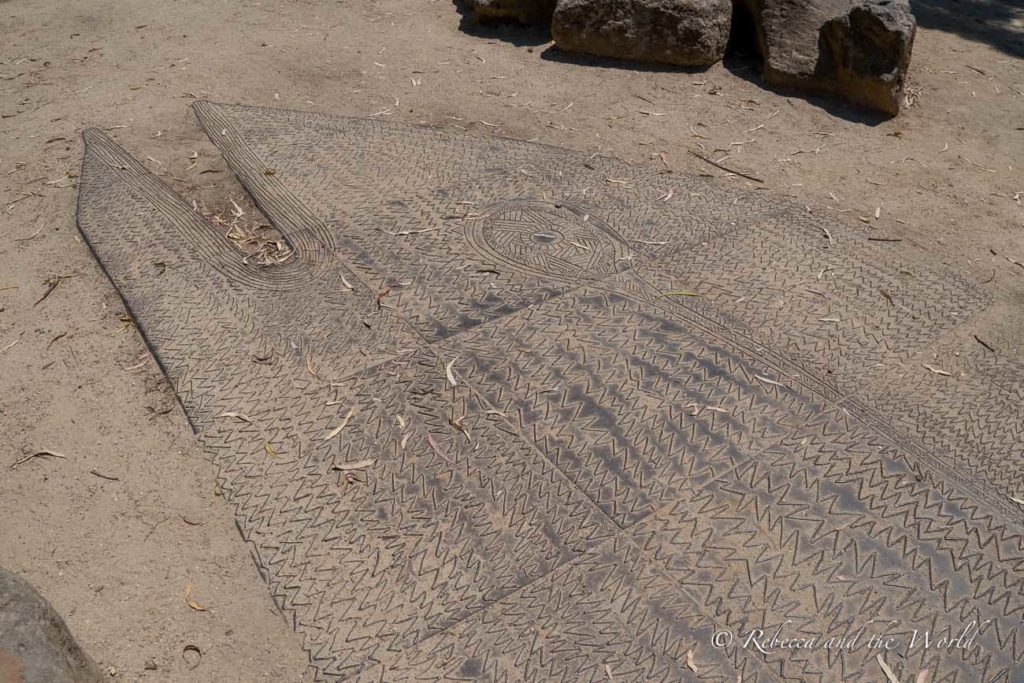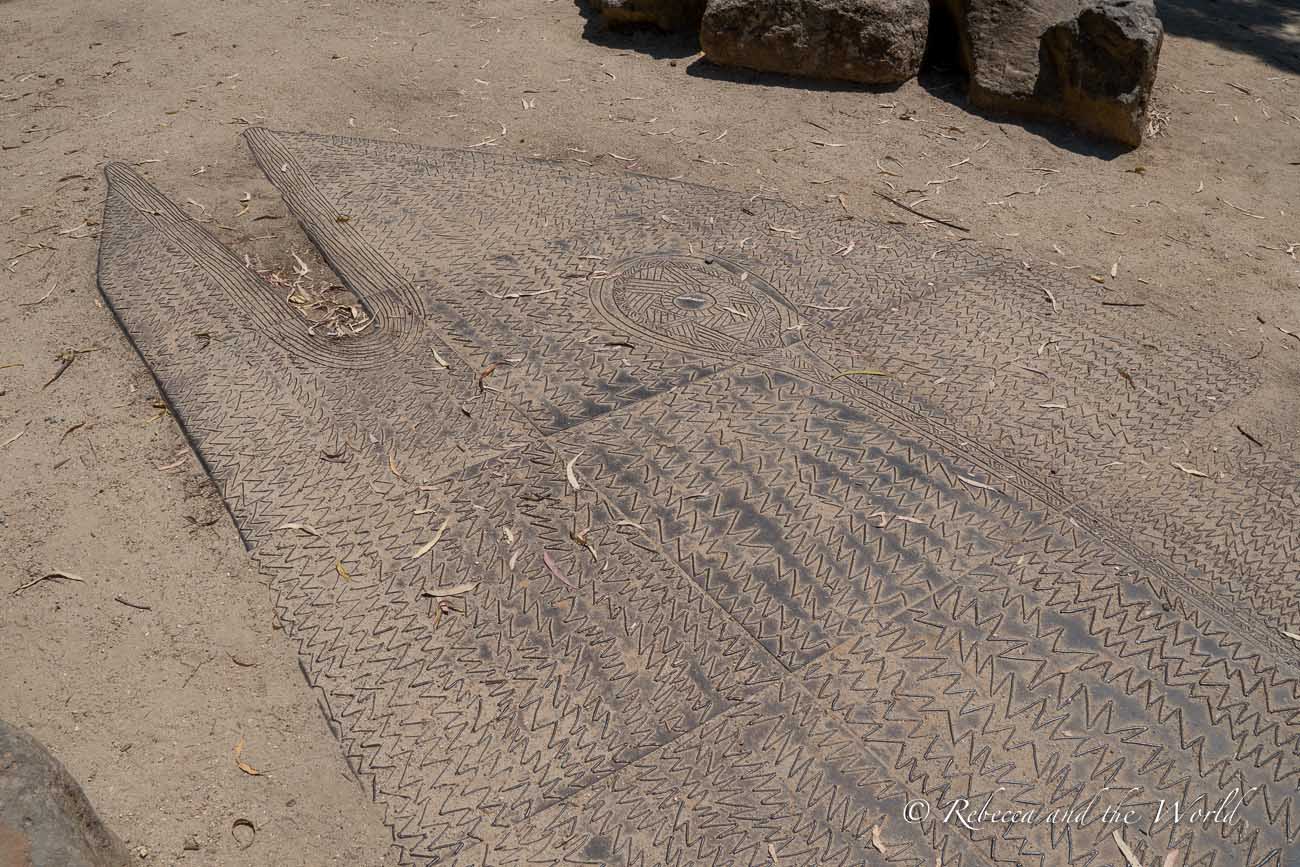 The Koorie Heritage Trust is an organisation working toward bridging the gap between Aboriginal and non-Aboriginal people and raising awareness and appreciation of Aboriginal culture.
Located right in Federation Square, the Trust building houses an art gallery, an oral history program and reference library, and a shop that sells beautiful Koorie-made art pieces and goods. The Trust's cultural education service includes regular guided walking tours that take visitors from Federation Square down to Birrarung Marr alongside the Yarra River.
Birrarung Marr loosely translates to "river of mists and shadows". This is the traditional name of the Yarra River, the river that flows through Melbourne.
Birrarung Marr is home to several Aboriginal art pieces that I'd never really noticed before, even though I've walked through the area countless times. Our guide Kieran did a great job of pointing them out to our group and describing their meanings.
This tour had so many unexpected surprises – Kieran pointed out several things that I've walked past before but either never noticed or never understood their significance to Indigenous Australians.
Kieran was also incredibly open, encouraging people to ask questions about Indigenous Australian culture, even "taboo" topics. He explained that these discussions are important if people are to truly understand one another.
The tour ends back at the Koorie Heritage Trust with a demonstration of several weapons, tools and other artefacts.
The Koorie Heritage Trust runs a handful of different tours, but the Birrarung Wilam Walk is the only tour open to the general public.
Other history and culture tours in Melbourne:
---
Street art tours in Melbourne
You can't not notice Melbourne's street art. Whether it's plastered over an entire wall down an alleyway, or an obscure image hidden in plain sight, Melbourne's reputation as a hub for street art is stellar. Taking one of the many street art tours in Melbourne is a great way to find the best murals in the city.
Melbourne Street Art Tours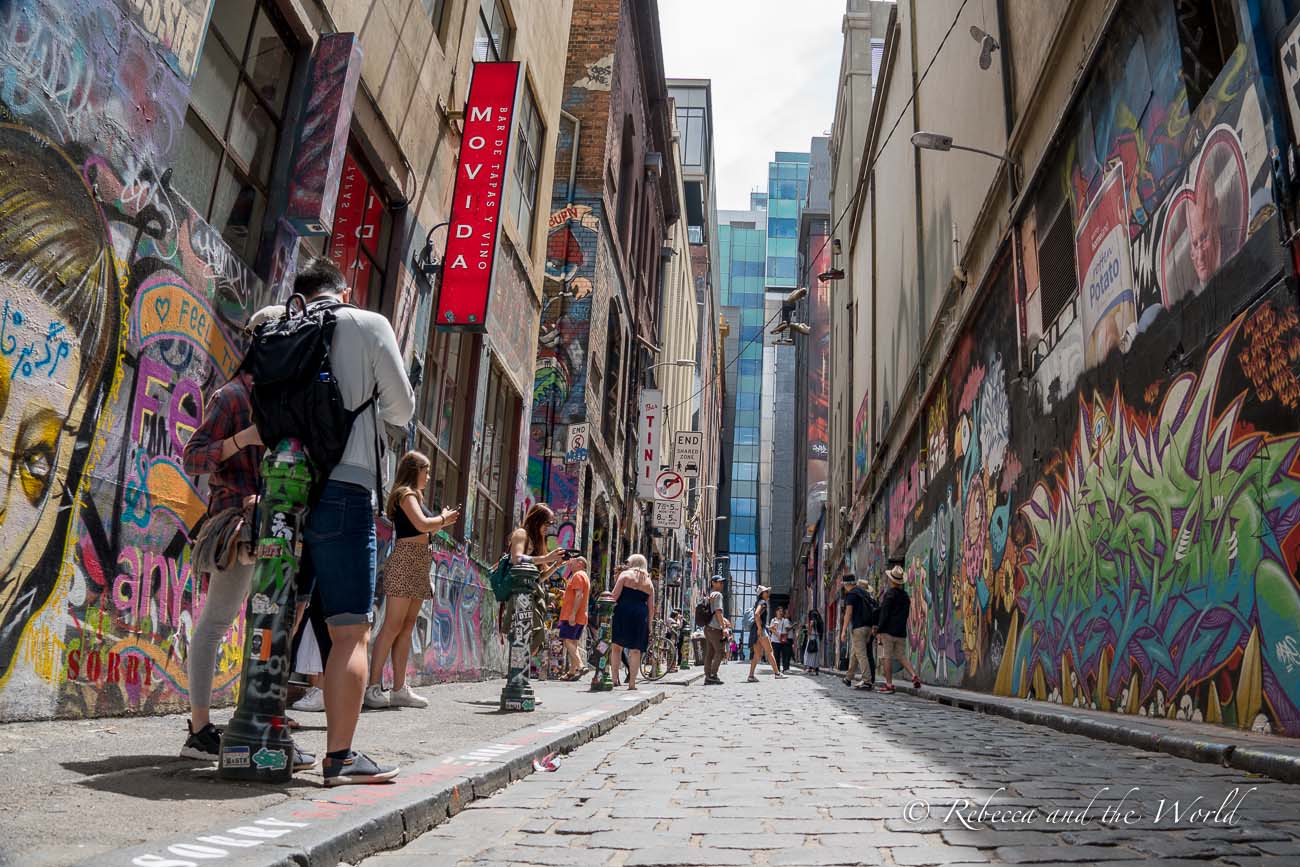 There's no shortage of street art tours in Melbourne – or tours that include street art in their itinerary – but if you really want to understand graffiti culture, then you need to take a tour with an actual street artist.
Melbourne Street Art Tours are led by street artists who will often point out their own artworks as you wander through Melbourne's alleys and laneways.
The tour guides explain street art culture, what's legal and what's not, and give you the stories (and sometimes the political messages) behind the artworks.
Because street art in Melbourne changes daily, you could do this tour every day and always see something new.
CBD tours end at the Blender Studios in West Melbourne with beer, wine, soft drinks and snacks. A street art tour is a must for any Melbourne trip. There are also tours of Fitzroy street art (see their website below).
---
Free tours in Melbourne
A great way to orient yourself with a new city is a free walking tour. These tours can be found in cities all around the world, and Melbourne is no exception.
I haven't actually done any of the free Melbourne sightseeing tours – yet – but these ones listed below come highly recommended. As you're wandering around the city, make sure to ask your guide for their tips on the best bars and restaurants.
And don't forget, even though tipping isn't common in Australia, it is expected that you tip on these free Melbourne walking tours if you had a great time!
Here are some of the free walking tours in Melbourne that I plan to do:
And don't forget to check out my guide to the best free things to do in Melbourne so you can save some money on your trip!
Which of these Melbourne tours would you put on your list? Let me know in the comments below!
PIN IT FOR LATER
Save this guide to the best Melbourne tours so you can research and book a tour later!