Want to take some Melbourne tours to get to know the city better? Here are my picks for the best!
One of the best ways to discover a new city is to join a tour. On a tour you get the insights of a local providing you info that you'd never find in a guidebook and they're handy if you've only got a short time in Melbourne.
The tours in Melbourne that I've curated for this article cover the city's best food, history, culture and street art, so there's something for everyone.
Even if you're from Melbourne I know you'll find these tours really interesting – it's fun to be a tourist in your own town every now and then and discover some great things to do in Melbourne. Ever since returning home to Melbourne after living overseas for 8 years, I've been loving exploring this city.
Because I only want to include Melbourne tours that I recommend, I've actually gone out and done all these tours myself – and paid for every single one out of my own pocket. I'll keep updating this blog post as I take new tours in Melbourne.
This blog post may contain affiliate links, meaning if you book or buy something through one of these links, I may earn a small commission (at no extra cost to you).
Best Melbourne tours
Don't have time to do the research on the best Melbourne tours? Here are my top 3 picks, covering food, street art and culture. These are the tours I recommend to everyone who asks me what to do when they're visiting Melbourne.
#1 pick
---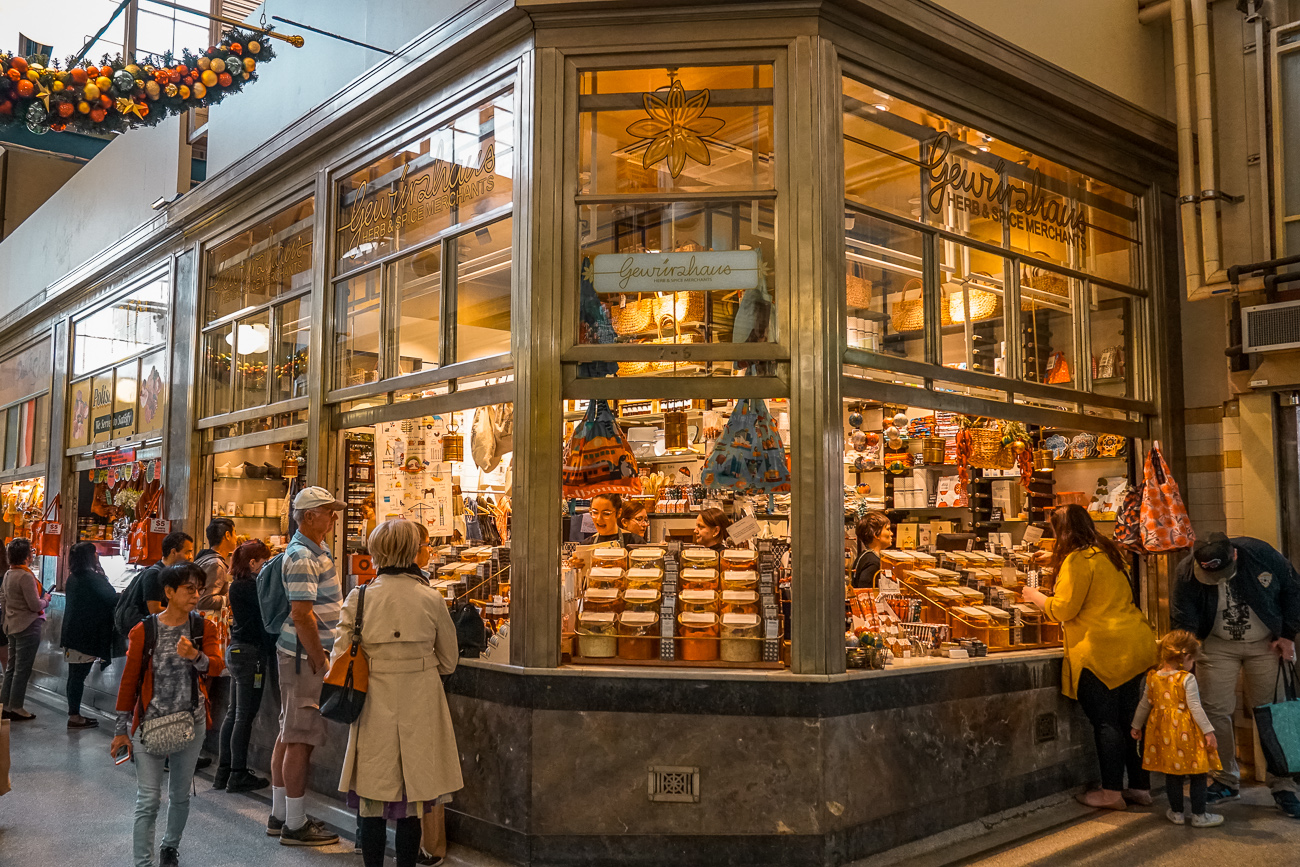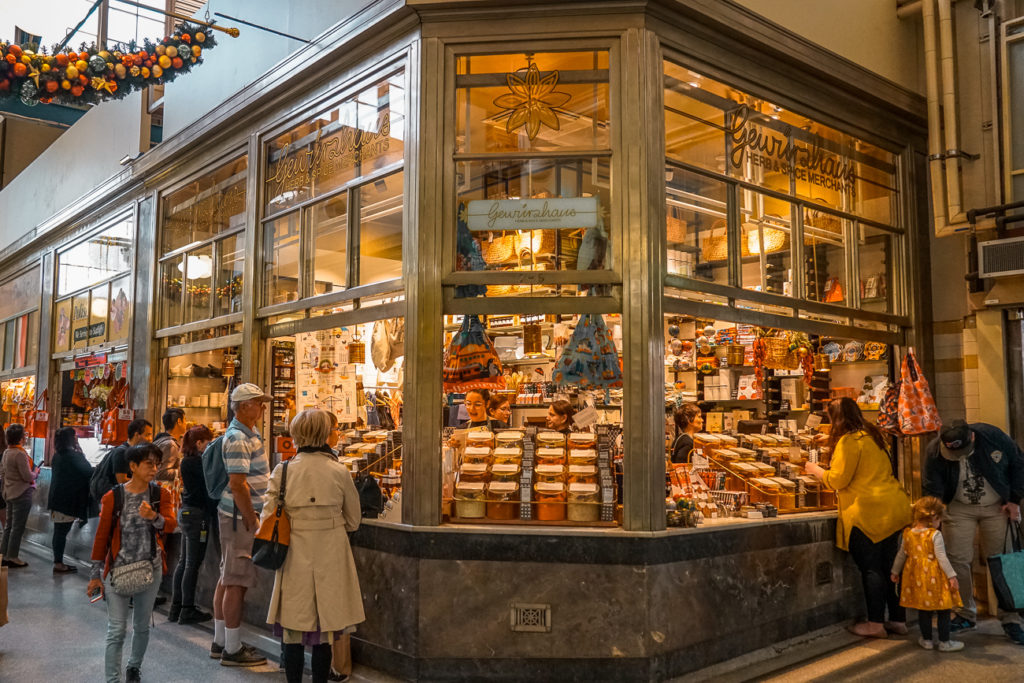 ✔️ Iconic location
✔️Tonnes of food samples
#2 pick
---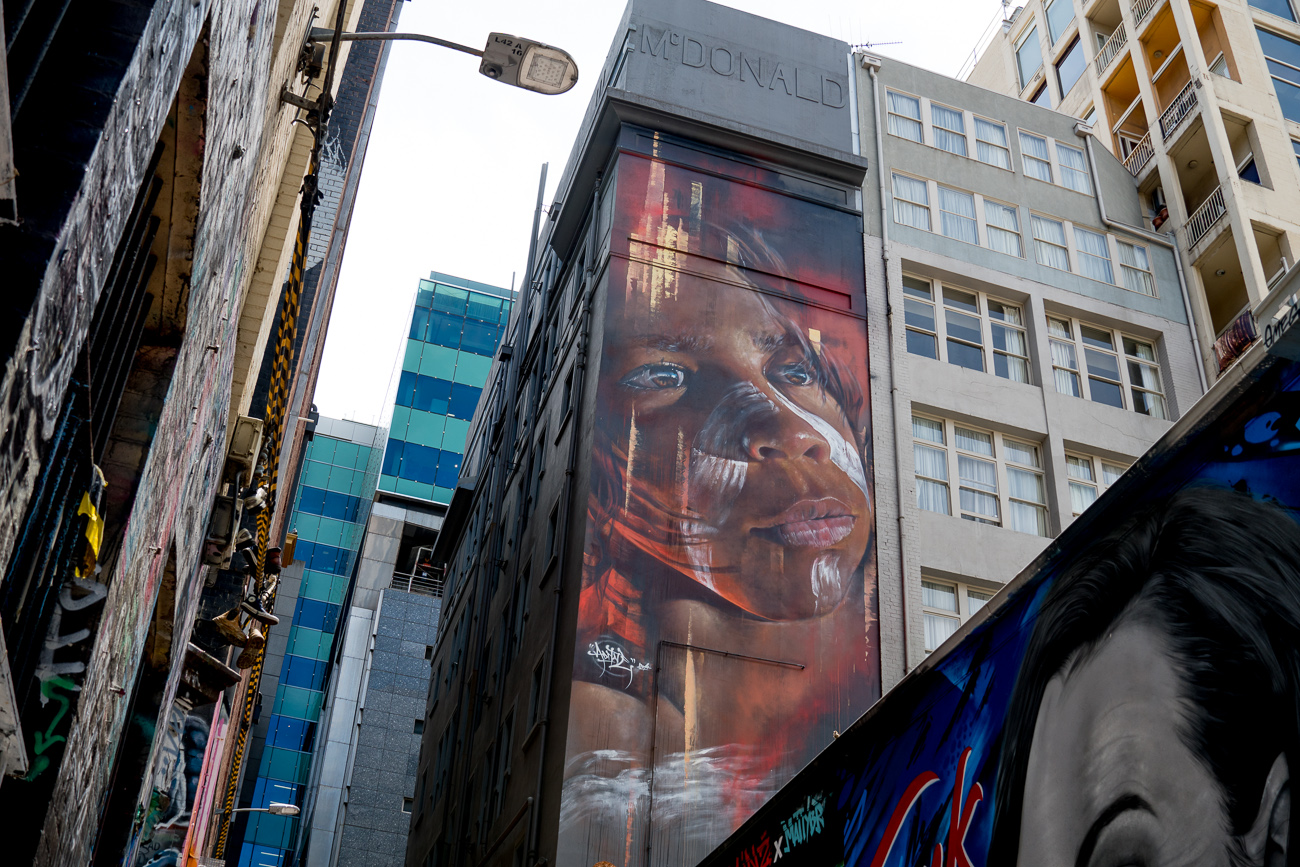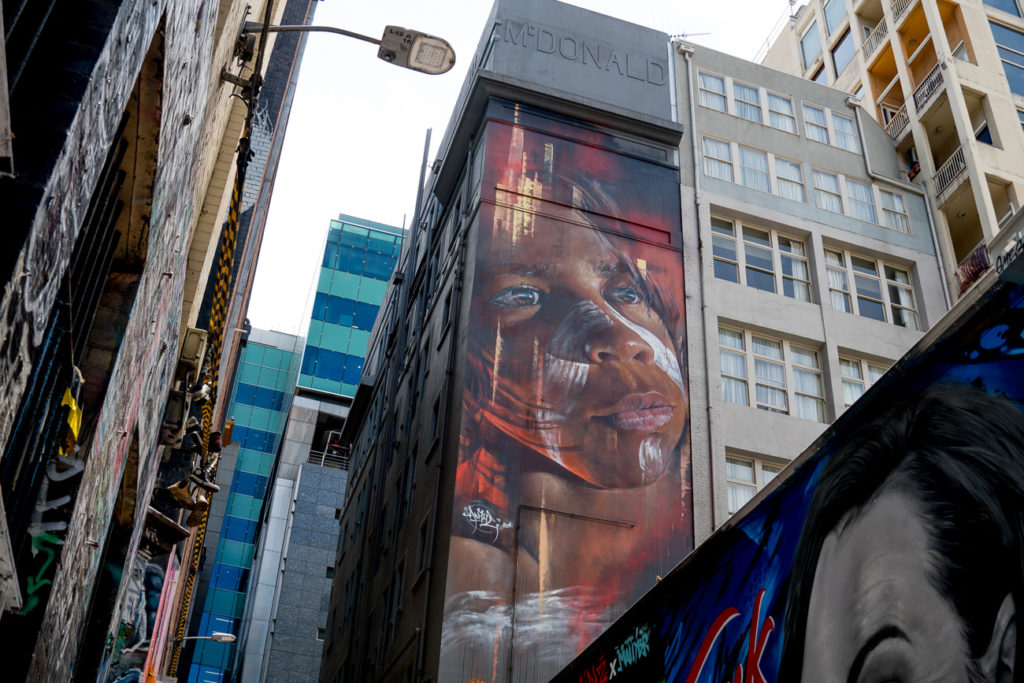 ✔️ Guided by a street artist
✔️ Hidden street art spots
#3 pick
---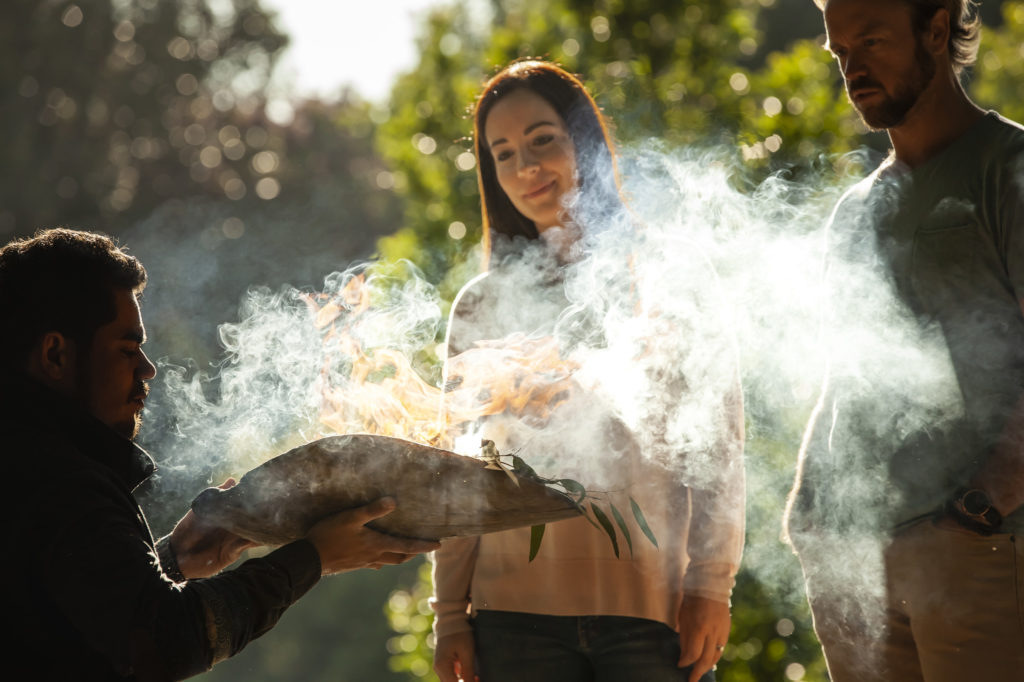 ✔️ First Nations culture and traditions
✔️ In the beautiful Botanic Gardens
1. Queen Vic Market Ultimate Foodie Tour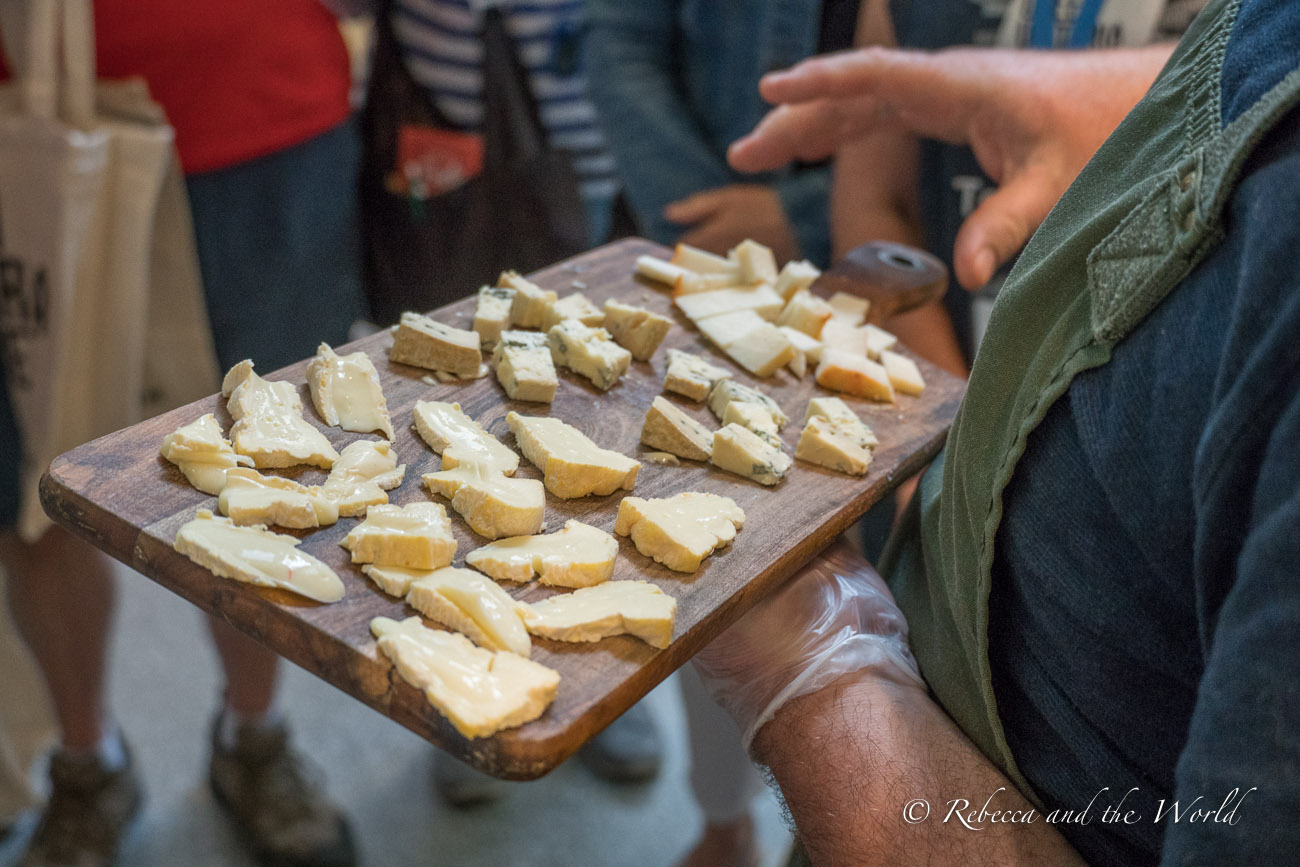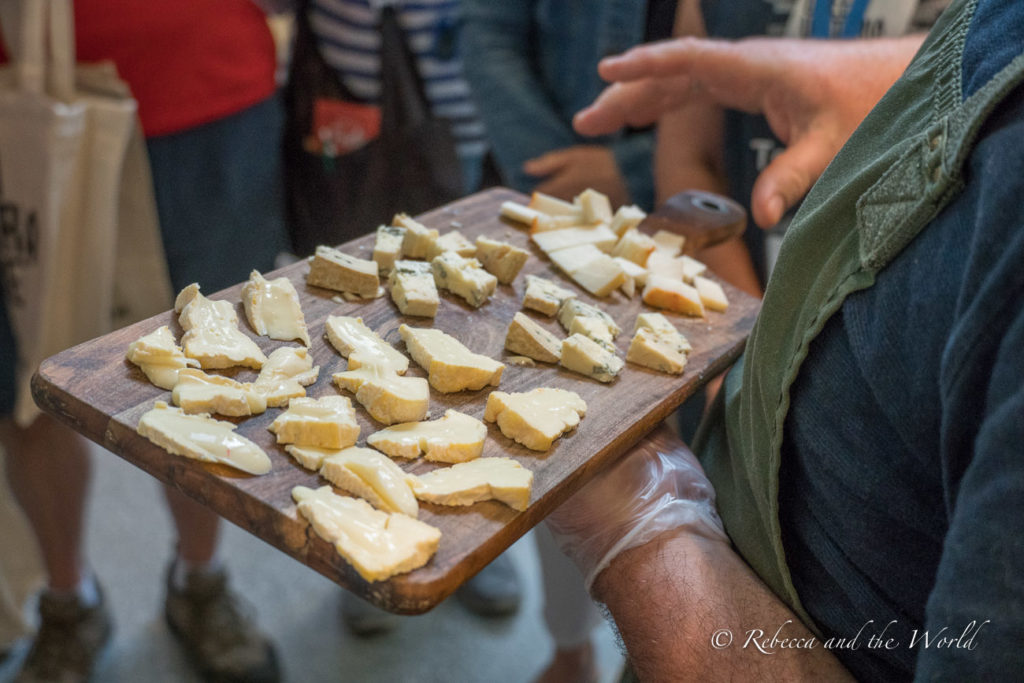 Melbourne's Queen Victoria Market is one of the city's institutions. Built in 1878 during the Victorian gold rush, this beloved market continues to thrive and is a great place for locals and visitors alike. It's a great place to add to your Melbourne itinerary.
But, on a busy Saturday morning, when the crowds are thick, it can be hard to know where to start. Which butcher to visit? Where to buy the freshest seafood? Which cheese monger has the greatest range? Where to get an all-important coffee to wake you up in the morning?
Which is why a Queen Vic Market Ultimate Foodie Tour is a great way to get your bearings and discover the best places in the market.
The 2-hour tour winds through the maze of the market, stopping at seafood stores, butcher shops, cheese mongers, bakeries and pastry shops, spice and tea vendors, and sweets stores. Our guide, Irene, knew the market well – she began coming here as a kid with her mum.
At each stop, there's usually a sample or two and always a story about the owners and their business. Each tour visits different shops, so every vendor has a chance to show off their goods.
One of the things you'll quickly come to realise is that most vendors have been in business at the Queen Vic Market for 50 years or even longer. The majority of businesses are family owned and it's rare for businesses to go on sale. The family environment is evident as you see vendors joking with each other across the aisles.
I have to say, at the start of the tour I was a bit disappointed by the number of samples we had, but by the end of the tour I was absolutely stuffed! So, pace yourself. And watch out for other shoppers who often jump in and steal the tour's samples! By the end of the tour we were all muscling in around our samples, guarding them from overzealous shoppers.
This is one of the Melbourne must-visit spots that's not at all touristy – it's just a regular part of Melbourne life that gives visitors an insight into the fresh food culture we're so lucky to have in Melbourne. It's actually where many top chefs from around Melbourne and Victoria come to purchase produce for their restaurants.
Even Melburnians will love this Melbourne walking tour, because it's a chance to learn more about a city icon as well as to discover some new vendors.
2. Melbourne Street Art Tours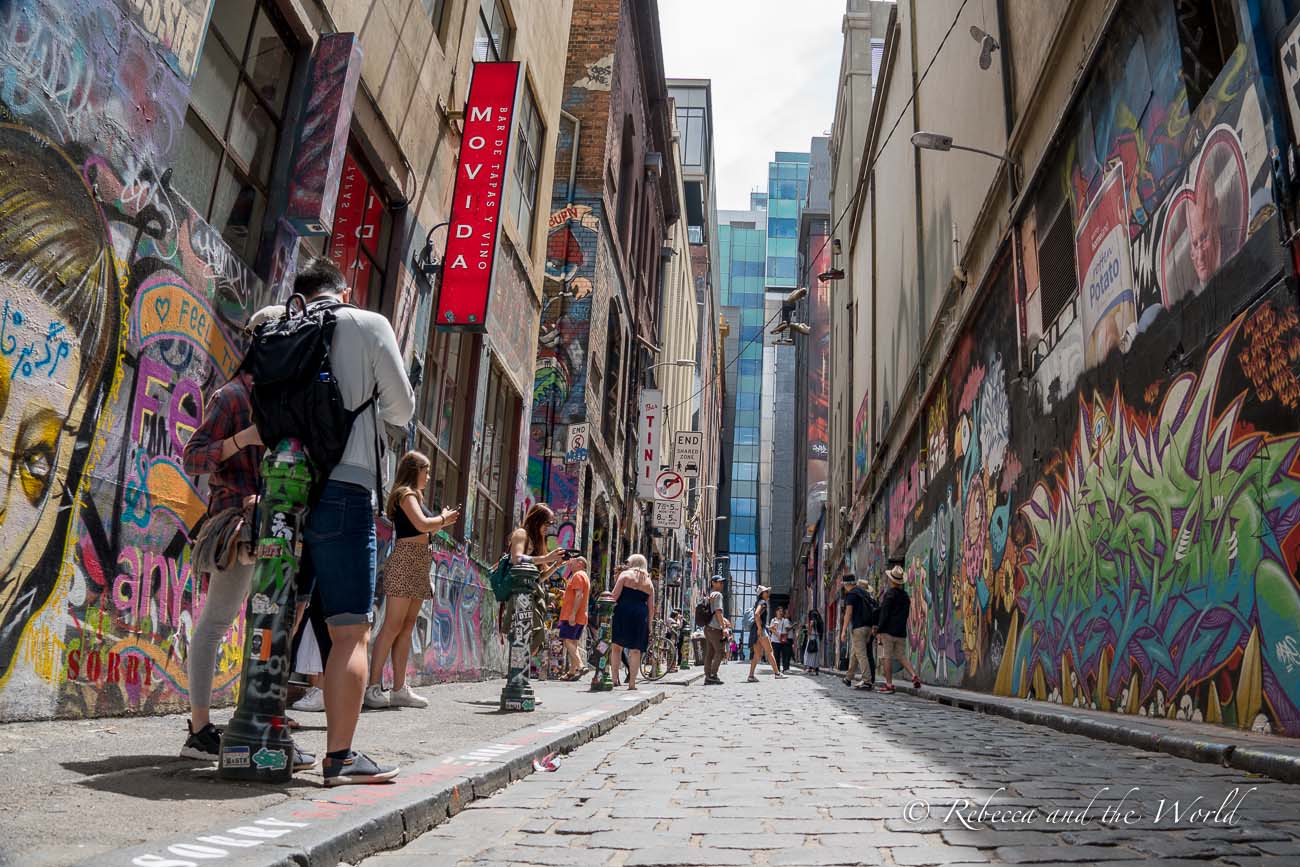 There's no shortage of street art tours in Melbourne – or tours that include street art in their itinerary – but if you really want to understand graffiti culture, then you need to take a tour with an actual street artist.
Melbourne Street Art Tours are led by street artists who'll often point out their own artworks as you wander through Melbourne's alleys and laneways.
The tour guides explain street art culture, what's legal and what's not, and give you the stories (and sometimes the political messages) behind the artworks.
Because street art in Melbourne changes daily, you could do this tour every day and always see something new.
CBD tours end at the Blender Studios in West Melbourne with beer, wine, soft drinks and snacks. A street art tour is a must for any Melbourne trip.
They also run tours of Fitzroy street art.
3. Aboriginal Heritage Walk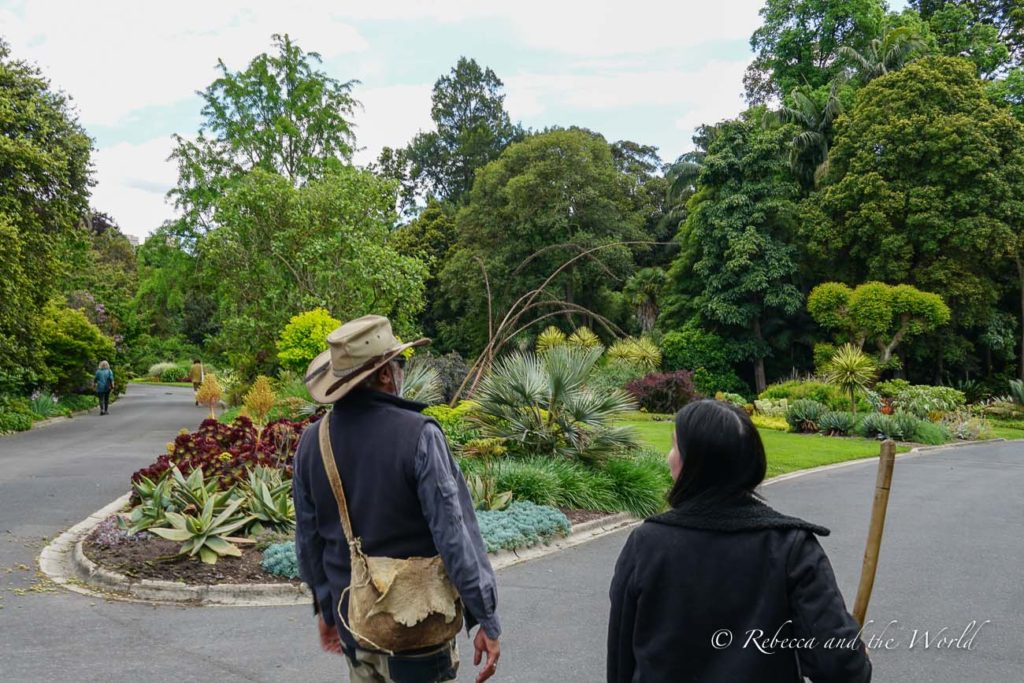 Australia's indigenous history is lengthy – the traditional owners of this land stretch back some 40,000 years, making it one of the oldest cultures on earth.
But you don't have to travel deep into the Australian Outback to learn more about Indigenous Australian culture, because there are plenty of opportunities right here in Melbourne.
One of my favourite tours in Melbourne is the Aboriginal Heritage Walk at the Royal Botanic Gardens. Right in the heart of the city, you can escape into this gorgeous oasis and learn about the traditional uses of trees and plants for food, medicine and tools.
The tour starts with a traditional welcoming ceremony, followed by a walk through the gardens. It ends with a discussion over cups of lemon myrtle tea.
I was lucky to have Den "the Fish", a popular radio personality, lead my tour. As well as sharing his knowledge about the plants and trees we saw around the Gardens, he was generous with his personal story of growing up Aboriginal in Australia.
His provocative questions about ownership of land – the Indigenous Australian concept of "ownership" versus the European notion – and respect for Mother Earth led our group into a deep discussion that left a lasting impact on me.
Whether you're a visitor to Australia or an Australian, I think this is a tour that everyone should take to gain a deeper understanding of our country's rich heritage, a heritage that isn't as widely known or respected as it should be.
Keen to learn more? This guide to Indigenous Melbourne lists several things to do to deepen your knowledge of Aboriginal culture and history.
4. Foodie Trails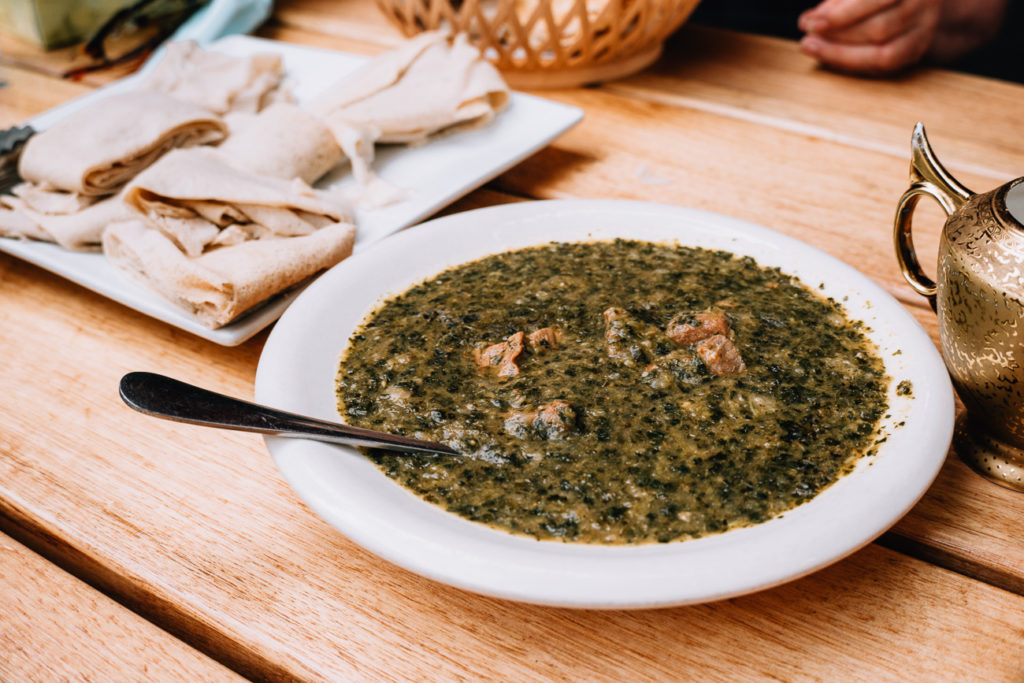 The walking tours run by Foodie Trails explore Melbourne's food scene through the lens of the city's multiculturalism.
I recently did the African Trails tour, which was a delicious dive into Sudanese and Ethiopian food. Over 3 hours, we toured restaurants in Footscray (a suburb in Melbourne's west) and learned about the food culture of those two countries. We ate a lot. Footscray is an area I wouldn't normally spend a lot of time in, but now I'm so excited to go back and explore more of the restaurants there.
The Africa Trails tour is targeted at Melburnians who may never have experienced the restaurants in this part of the city, but if you're a visitor, this is a great tour if you've never tried much of the cuisine of East Africa. As well as the food, there is plenty of discussion about food culture, history and multiculturalism.
Another great choice for visitors is the Melbourne Foodie Culture tour. This 4-hour tour is focused on the CBD. It starts at the Immigration Museum so that you first get a sense about immigration in Victoria and the many cultures we're lucky to have represented in Melbourne.
After that, there's a progressive eating tour with 5 different stops at restaurants that showcase the different cuisines of the the city.
While I haven't done the Melbourne Foodie Culture tour, it's on my list of things to do, especially after having such a great time on the African Trails tour.
5. Melbourne Mystery Picnic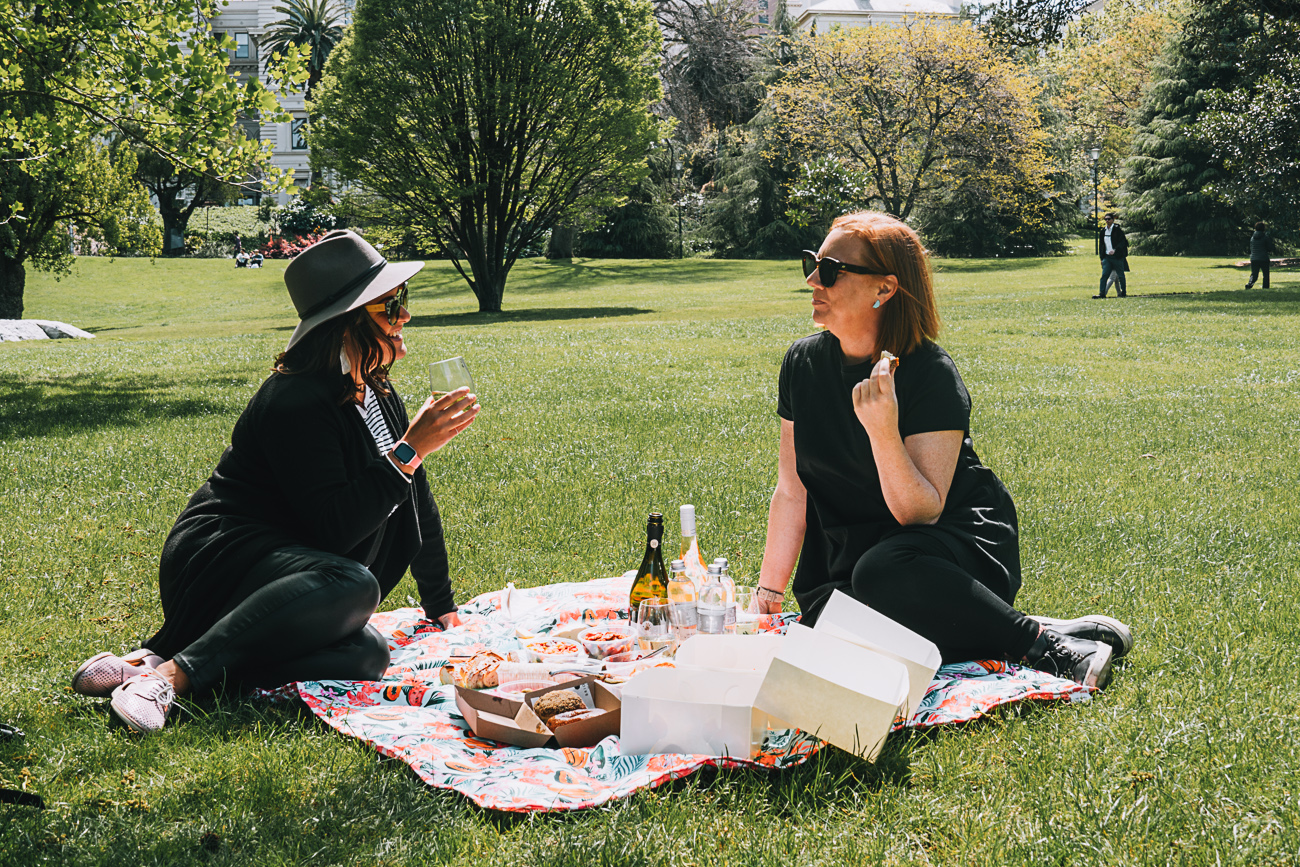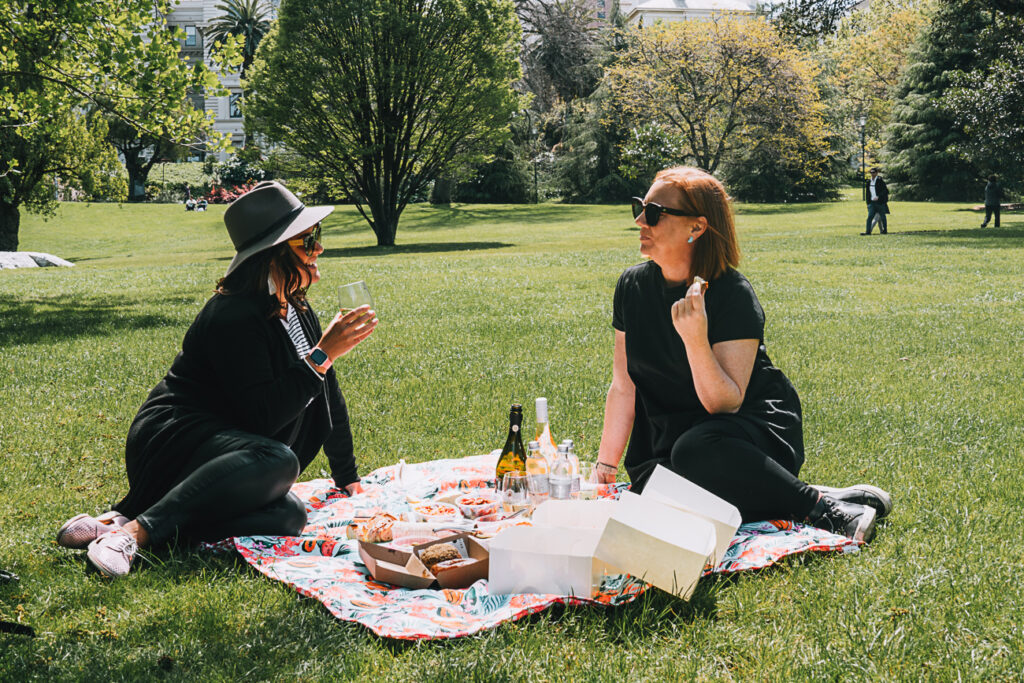 While it's not technically a tour, an AmazingCo Mystery Picnic is a great way to see the city sights in a different way.
Because, let's face it, sometimes you don't want to go on a tour with a bunch of strangers. With these mystery picnics, you're exploring the city with just your own friends.
How do the mystery picnics work? You'll receive a series of clues that lead you to a variety of different vendors where you'll pick up goodies for a picnic – everything from cheeses, deli meats, bread, dessert and wine. 
As you solve your clues and make your way to the stores to pick up your delicious goodies, you'll also be directed to interesting alleyways and buildings and get the story behind them. While you're enjoying your picnic, there's also a quiz you can take about Melbourne.
All up, my friends and I did about 10,000 steps as we wound our way around the city – so we definitely earned our picnic!
This is the perfect walking tour in Melbourne to take with friends, family or your significant other. 
You can read my full Mystery Picnic Melbourne review to learn about a few things you'll need to take with you on the tour – such as a picnic blanket and a phone.
Important info about the Melbourne Mystery Picnic
Cost: From $150 for 2 people
Days: Tuesday, Thursday, Friday, Saturday and Sunday
Length of time: 3-4 hours (or as long as you want it to be!), aim to start around 11am
Book a Mystery Picnic here
6. Birrarung Wilam (River Camp) Walk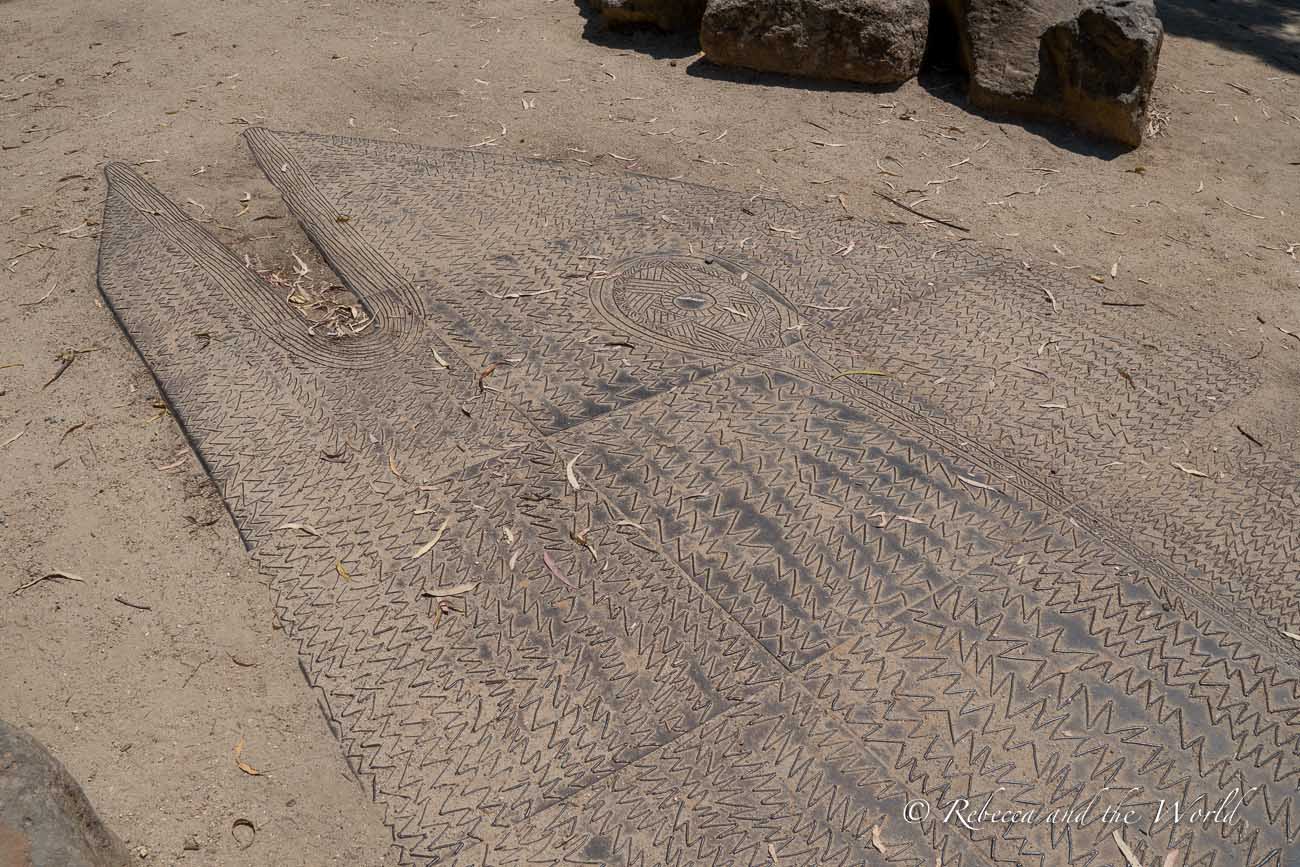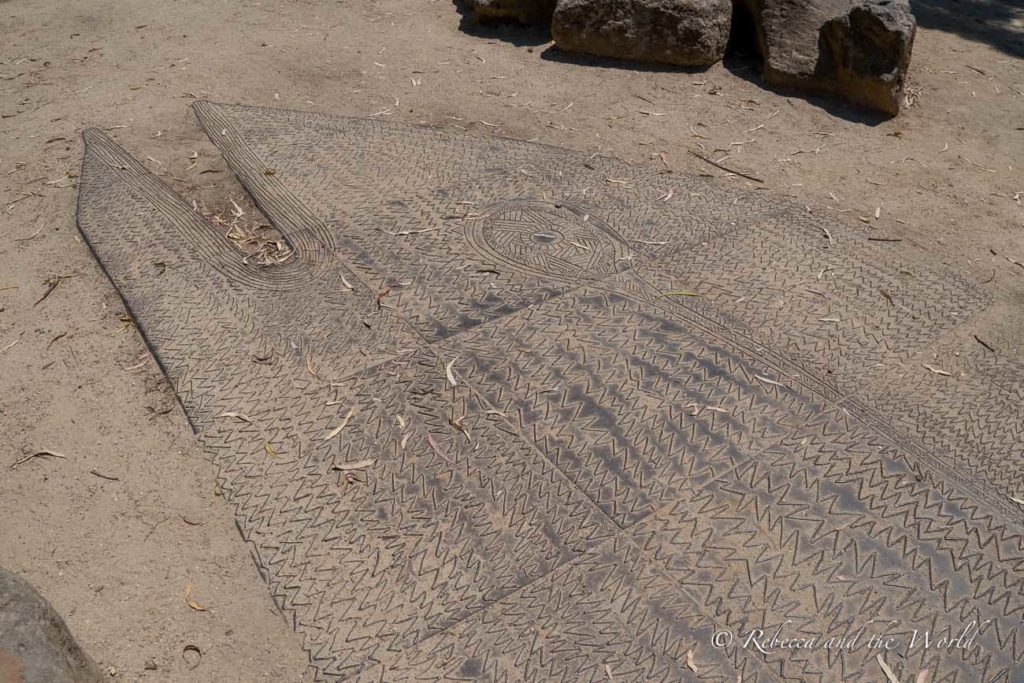 The Koorie Heritage Trust is an organisation working toward bridging the gap between Aboriginal and non-Aboriginal people and raising awareness and appreciation of Aboriginal culture.
Located right in Federation Square, the Trust building houses an art gallery, an oral history program and reference library, and a shop that sells beautiful Koorie-made art pieces and goods. The Trust's cultural education service includes regular guided walking tours that take visitors from Federation Square down to Birrarung Marr alongside the Yarra River.
Birrarung Marr loosely translates to "river of mists and shadows". This is the traditional name of the Yarra River, the river that flows through Melbourne.
Birrarung Marr is home to several Aboriginal art pieces that I'd never really noticed before, even though I've walked through the area countless times. Our guide Kieran did a great job of pointing them out to our group and describing their meanings.
This tour had so many unexpected surprises – Kieran pointed out several things that I've walked past before but either never noticed or never understood their significance to Indigenous Australians.
Kieran was also incredibly open, encouraging people to ask questions about Indigenous Australian culture, even "taboo" topics. He explained that these discussions are important if people are to truly understand one another.
The tour ends back at the Koorie Heritage Trust with a demonstration of several weapons, tools and other artefacts.
The Koorie Heritage Trust runs a handful of different tours, but the Birrarung Wilam Walk is the only tour open to the general public.
7. Hidden Secrets Lanes and Arcades Tour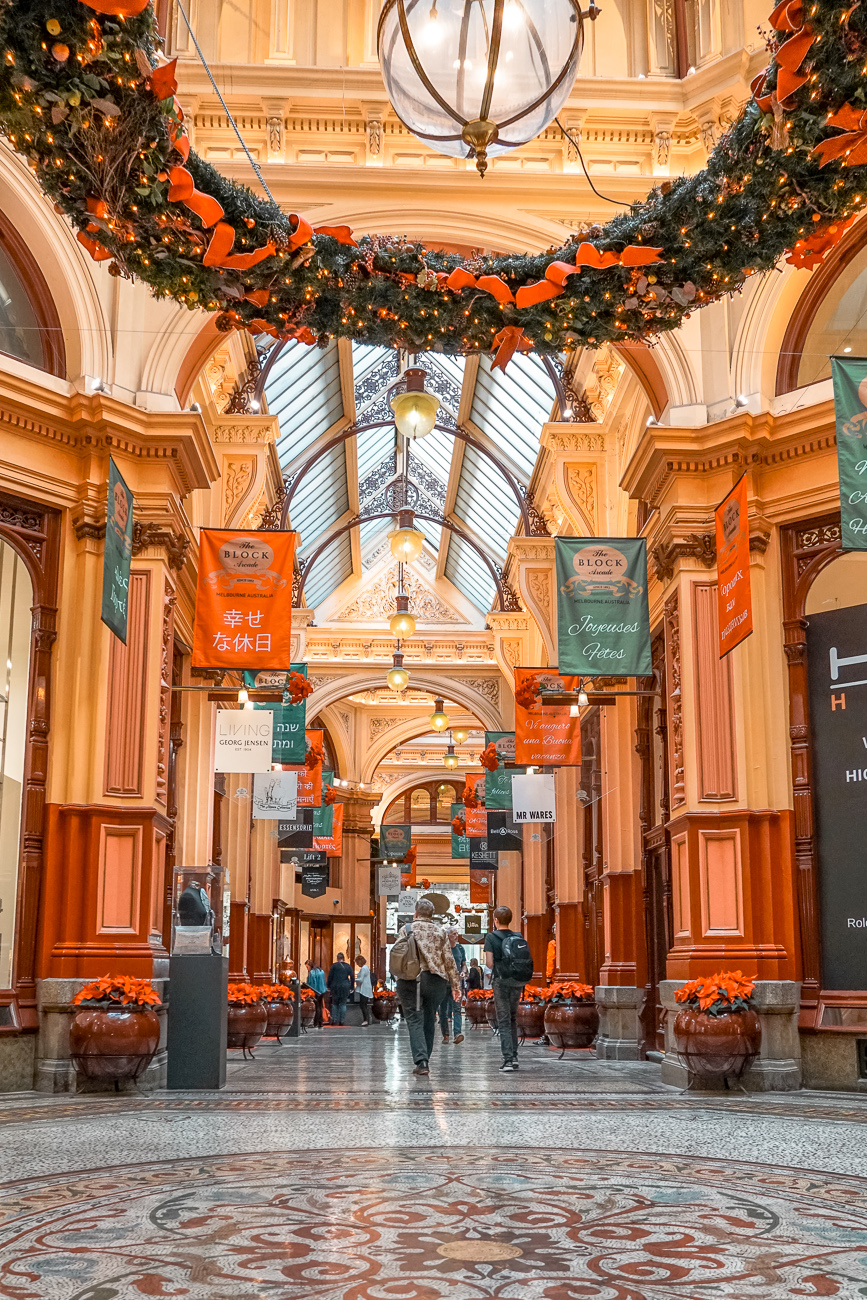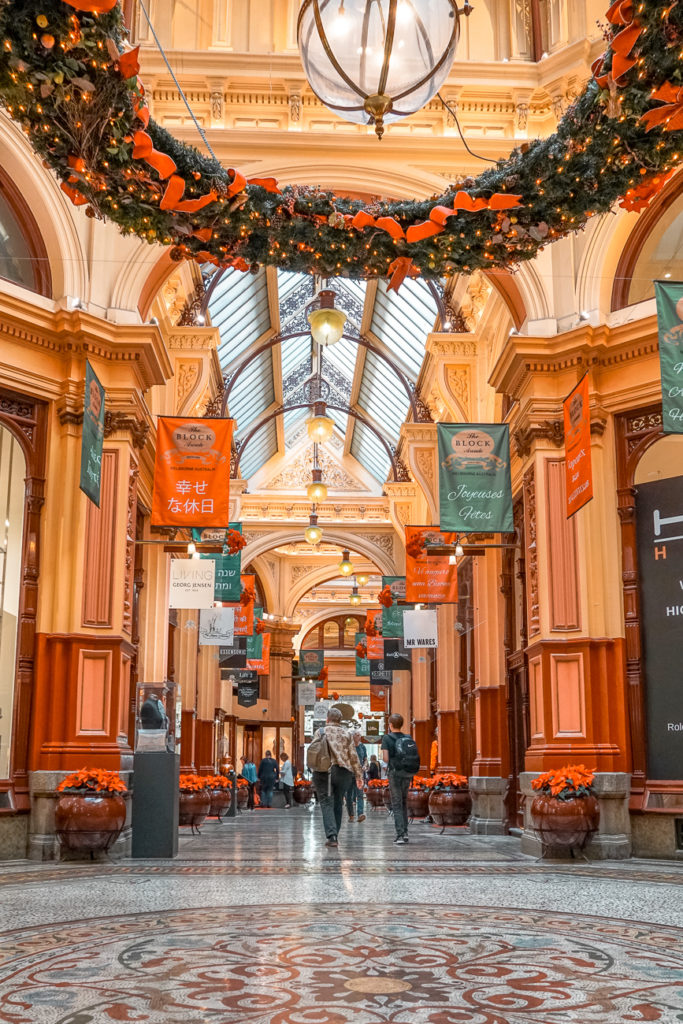 One of Melbourne's best attractions are our distinctive lanes and arcades. 
Dating back to the Victorian era, these laneways were used to access buildings and – let's be honest – for criminal activity. 
Now, they're filled with shops, cafes, bars and galleries, and are a drawcard for visitors.
To get an insider's look into this labyrinth, the Melbourne Lanes and Arcades Tour is a great walking tour. Your guide will steer you through the most interesting and important laneways and arcades, stopping for coffee or tea and sweet treats. 
What I liked about taking this tour is that we didn't visit the usual laneways. Every Melbourne tour visits Hosier Lane, but this tour took us to some of the more underrated – but still important – laneways in the city.
But the tour isn't just for visitors. I learned a lot about Melbourne on this tour! Even if you've been living in the city for years, you're bound to discover something new and fascinating. 
These tours are run by Hidden Secrets Tours, one of Melbourne's oldest tour companies. I know the owner, Fiona, and she's a Melbourne enthusiast who's genuinely passionate about sharing the city's secrets with others. 
8. State Library Victoria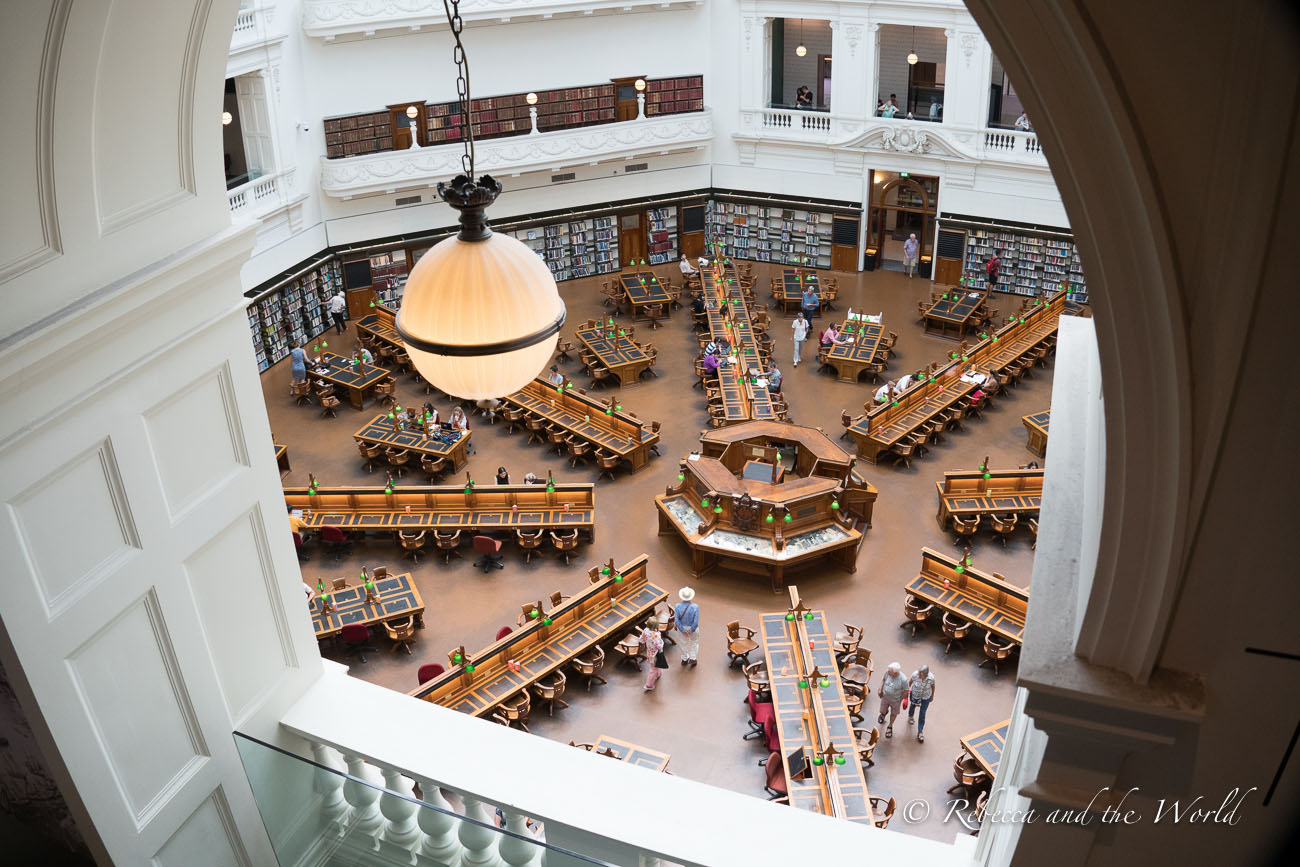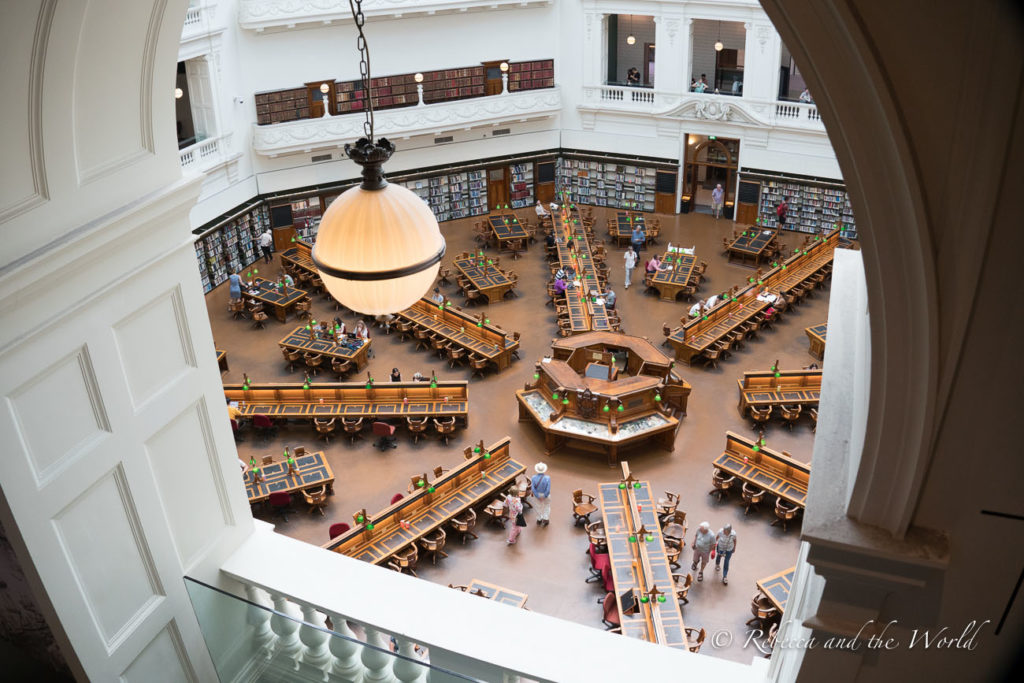 One of the most beautiful buildings in Melbourne is our State Library. It recently underwent an $88 million restoration project, so this grand old dame is looking even lovelier.
The library was the brainchild of Sir Redmond Barry, a colonial judge. He envisioned a free university for all and allowed anyone into the library once it was opened in 1856 – as long as they had clean hands.
Sir Redmond Barry is famously known as the "hanging judge" because he was the one who sentenced the infamous bushranger Ned Kelly to death by hanging. It would be interesting to know how he feels about the fact that the library is now home to Ned Kelly's armour.
Between 5,000 and 7,000 people visit the library each day. The State Library offers free daily History of the Library tours, as well as tours of current exhibitions.
The History of the Library tour guides visitors through the main areas of the library, including the redesigned Quad, the Cowan Gallery, which is filled with artworks, the Victoria Gallery, where you'll find Ned Kelly's armour, the Newspaper and Family History Reading Rooms, the photogenic La Trobe Reading Room and the recently reopened Queen's Hall.
Tours are free, so add it to your list of things to do in Melbourne.
Important info about the Welcome to the Library tour
Cost: Free but bookings are required
Days: Daily, 10.45am and 1.45pm
Length of time: 1 hour
Website
9. Pentridge Prison Night Tour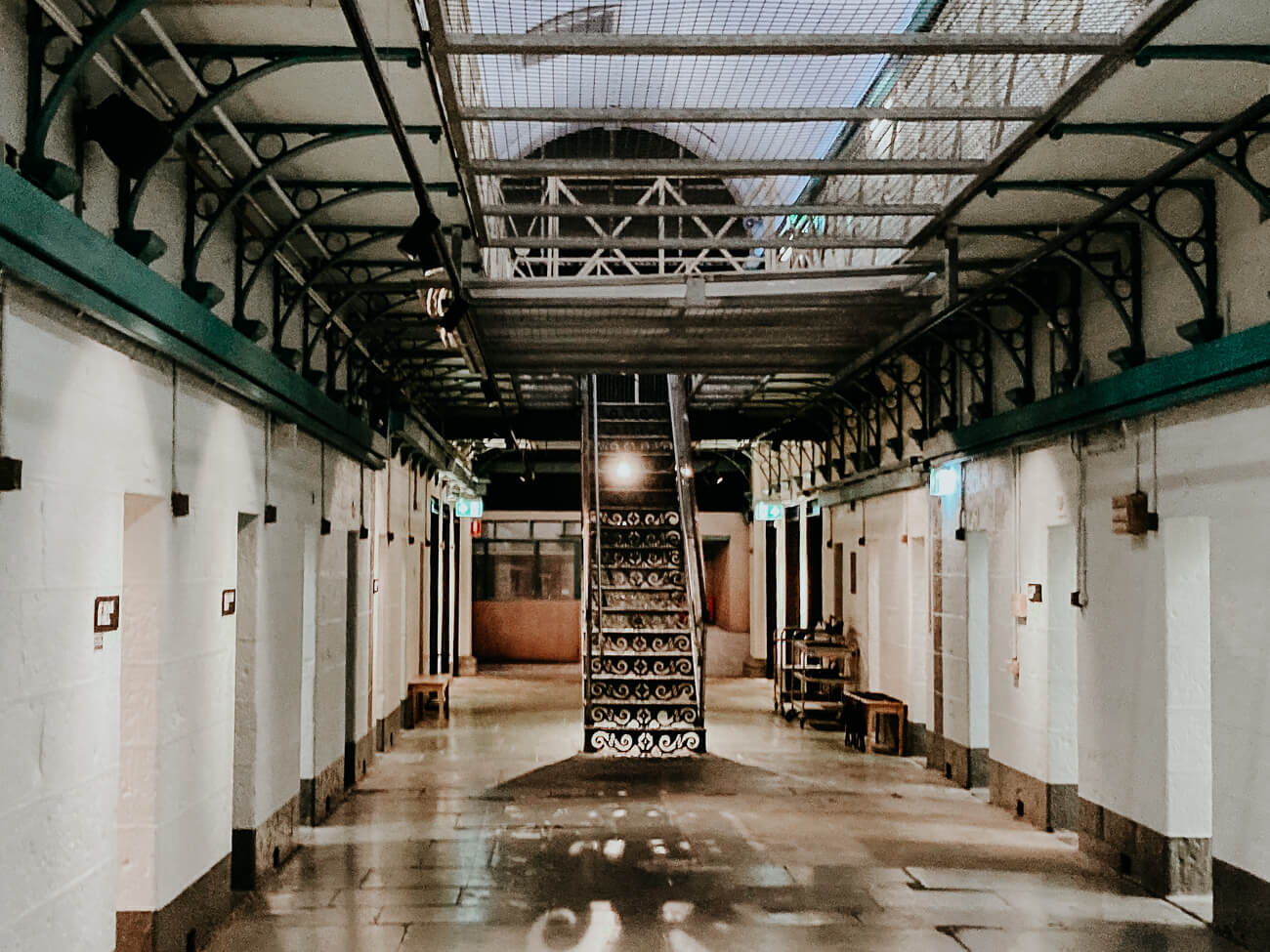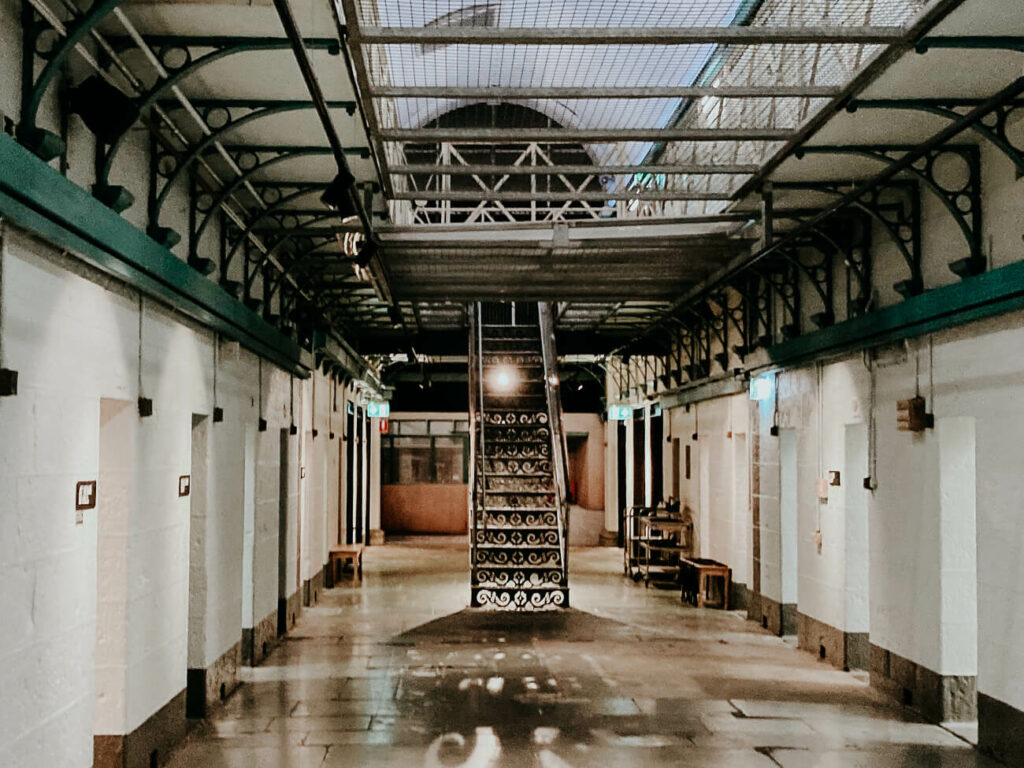 Once a formidable prison and now a site run by the National Trust of Victoria, you can take a peek at Pentridge Prison's grisly past on the Pentridge Prison Night Tour.
This after-dark tour in Melbourne offers a glimpse into the dark and troubled past of one of Australia's most notorious prisons. I recently headed to Coburg to take this tour on a Friday evening.
During the tour, you'll get an insight into life in the notorious H Division – more commonly called Hell Division – which was created in 1958 to deal with the baddest of prisoners. Infamous inmates like armed robber Mark "Chopper" Read, Ronald Ryan (the last person to be executed in Australia) and Shantaram author Gregory David Roberts, who escaped from this prison and fled to India, were all housed here during the almost 40 years it was open.
But this tour isn't some sort of glorified criminal fan club. The aim is to paint a realistic picture of Pentridge's brutal history from 1851 to its closure in 1997.
Our guide Michelle told fascinating stories – including her own experience of being at the prison when a prisoner escaped!
The first half-hour of the tour is spent outside learning about the history of the prison before heading inside H Division to explore the fascinating multimedia exhibits that share stories from former prisoners and prison guards.
If a night tour isn't your thing, you can also visit B and H Divisions on tours during the day.
Important info about the Pentridge Prison Night Tour
Cost: $45
Days: Thursday, Friday and Saturday, 6.30pm and 8.30pm
Length of time: 1.5 hours
Website
---
Other Melbourne tours on my list to try!
The list of tours in Melbourne that I want to try is LONG! Here are a few others that I have on my wishlist.
Which of these Melbourne tours are on your list? Let me know in the comments below!
---
Related posts
Before you go… you might like these Melbourne travel blogs:
PIN IT FOR LATER
Save this guide to the best Melbourne tours so you can research and book a tour later!