Australia's indigenous history is mind-bogglingly lengthy. The traditional owners of this land stretch back some 40,000 to 60,000 years, making it the oldest continuous culture on Earth. It's full of rich cultures filled with storytelling, respect for community and Country, and a deep spirituality, and it's a part of this country more and more people are travelling to discover.
But you don't have to travel deep into the Australian Outback to learn more about Indigenous Australian cultures. There are actually plenty of opportunities right here in Melbourne – or Naarm, the Wurundjeri name for this city.
In this guide, I'm sharing some of my recommendations for things to do in Melbourne to immerse yourself in First Nations cultures and deepen your understanding of Australia's First Peoples.
Continuing to learn about Indigenous Australian cultures and history is something that's really important to me, and all the experiences I list in this post have helped me immensely.
This blog post may contain affiliate links, meaning if you book or buy something through one of these links, I may earn a small commission (at no extra cost to you).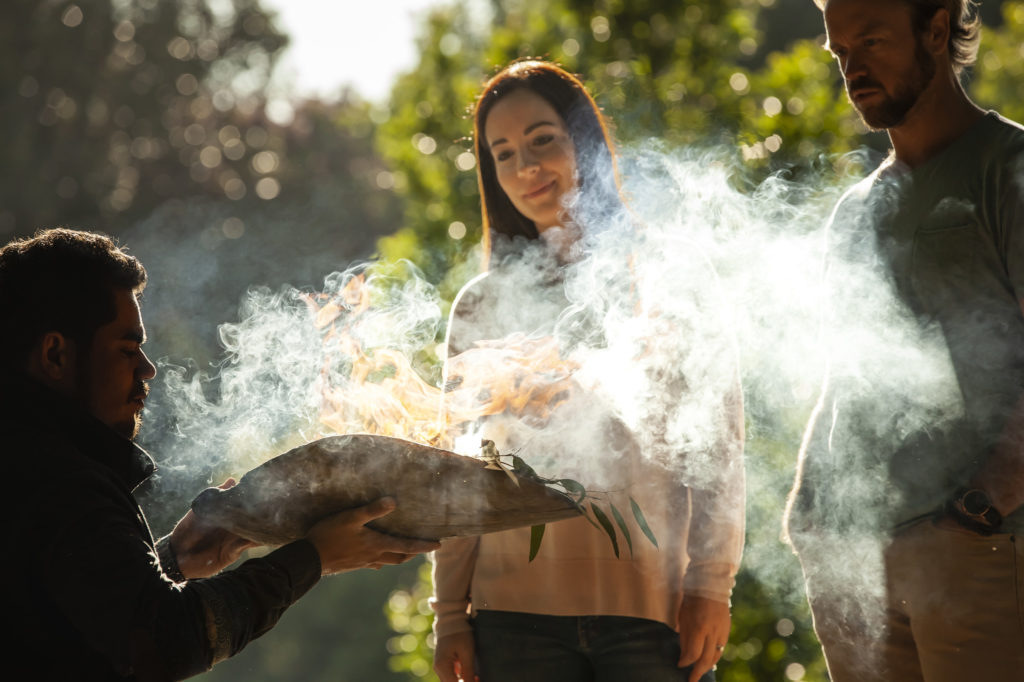 Acknowledgement of Country
I acknowledge the Wurundjeri and Boon Wurrung people of the Kulin Nation as the Traditional Owners of the lands and waterways of the area now known as Melbourne. I pay my respects to Elders past and present and celebrate the stories, cultures and traditions of all Aboriginal and Torres Strait Islander peoples across Victoria and Australia.
Aboriginal history in Melbourne
The land on which Melbourne sits has always been an important meeting place for the five language groups of the Kulin Nation. First Nations people have lived on this land for thousands and thousands of years, fishing, hunting, and undertaking sacred ceremonies and celebrations.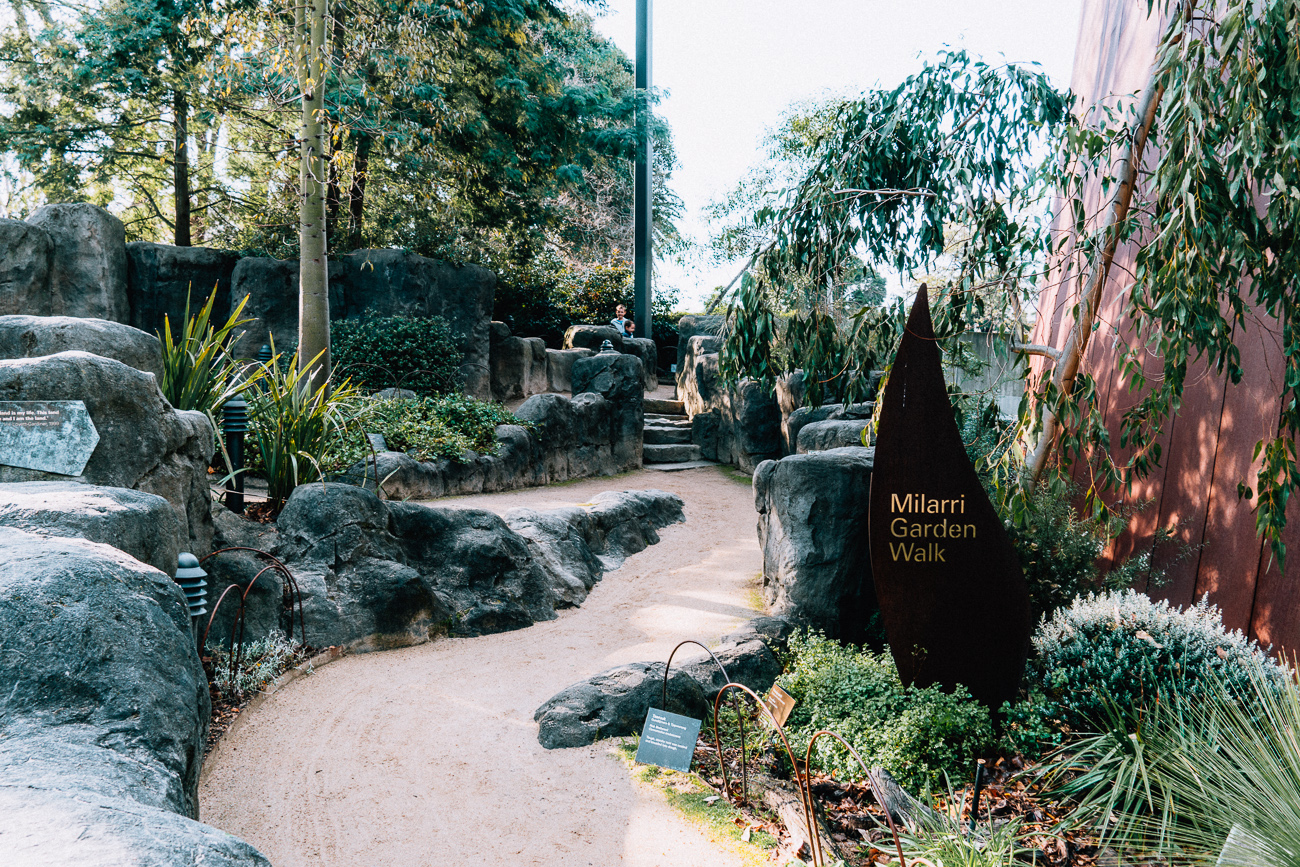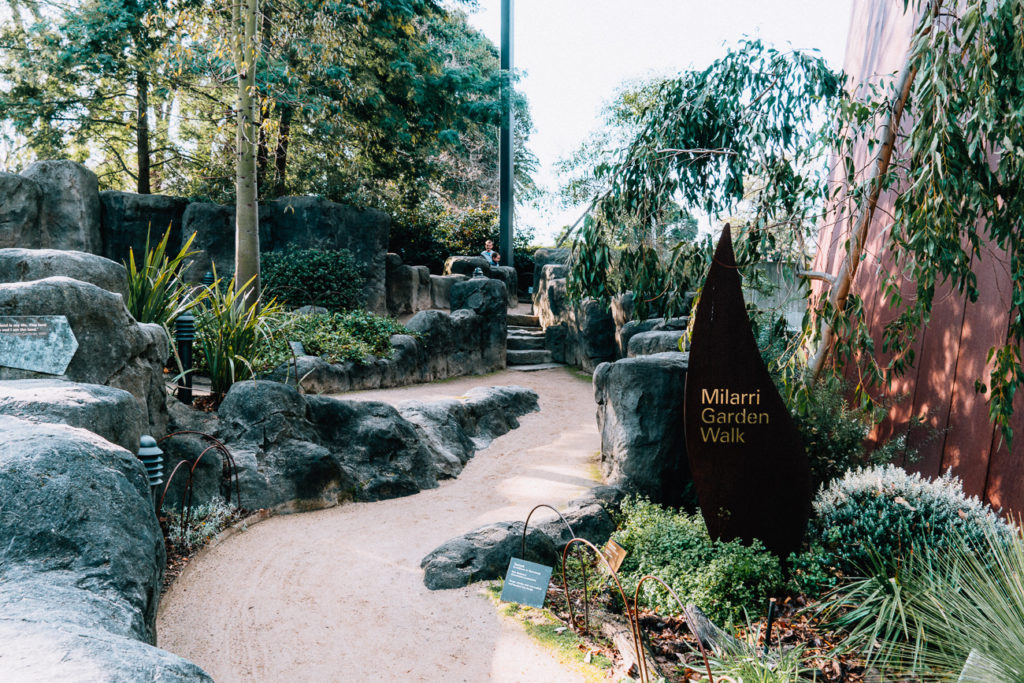 Despite growing up in this country, I'm still learning more and more about Melbourne Aboriginal history and cultures every day. I don't have the confidence to provide an accurate and complete history here. Instead, I'll leave the information about Aboriginal history in Melbourne to the experts.
Some suggested resources to read up about First Nations people, their cultures and history, and the extraordinary struggles they have been put through since colonisation are:
There are also many excellent movies and documentaries:
In My Blood It Runs – an award-winning documentary that follows 10-year-old Arrernte boy Dujuan 
Beneath Clouds – two young people struggle with their history
Bran Nue Dae – a road-tripping musical comedy-drama that is a lot of fun to watch
The Sapphires – loosely based on a true story about four young Yorta Yorta women who form a singing group and travel to Vietnam during the Vietnam War
The Tracker – a tracker helps three white men locate an Aboriginal man accused of murdering a white woman
Yolngu Boy – coming-of-age film about three Yolngu boys finding their way through a world where the modern and traditional ways are colliding 
Mabo: Life of an Island Man – important documentary about Indigenous Australian land rights activist Eddie Mabo
My Name is Gulpilil – a documentary about legendary Aboriginal actor David Gulpilil
And so, so many more!
What's the appropriate term?
Should you use Aboriginal, Indigenous Australians, First Nations or something else? Given I'm not Indigenous – and that even Aboriginal Australians have different preferences – I'll refer you to this article.
What to do to discover Indigenous Melbourne cultures and history
Here are my top picks of things to do in Melbourne to learn more about the country's rich history.
1. Aboriginal Heritage Walk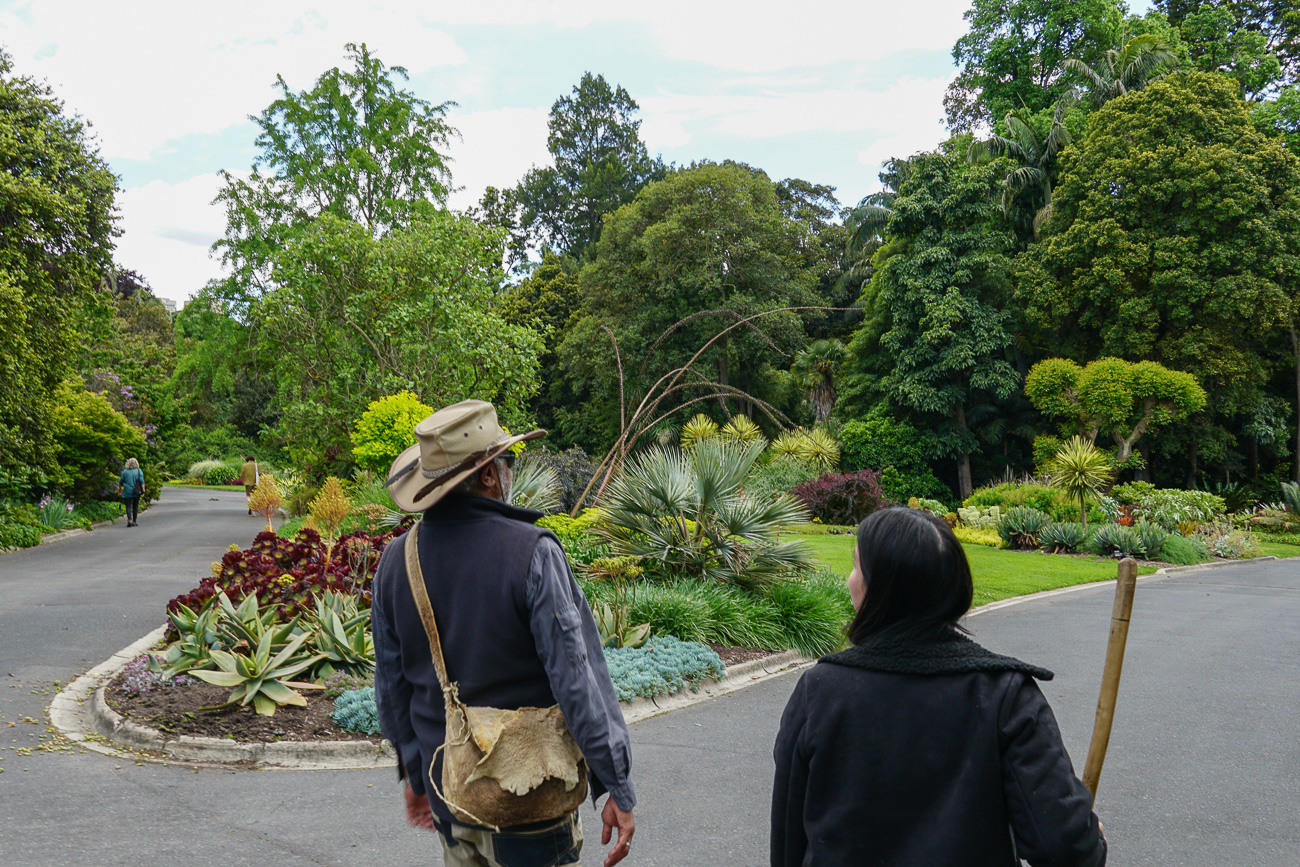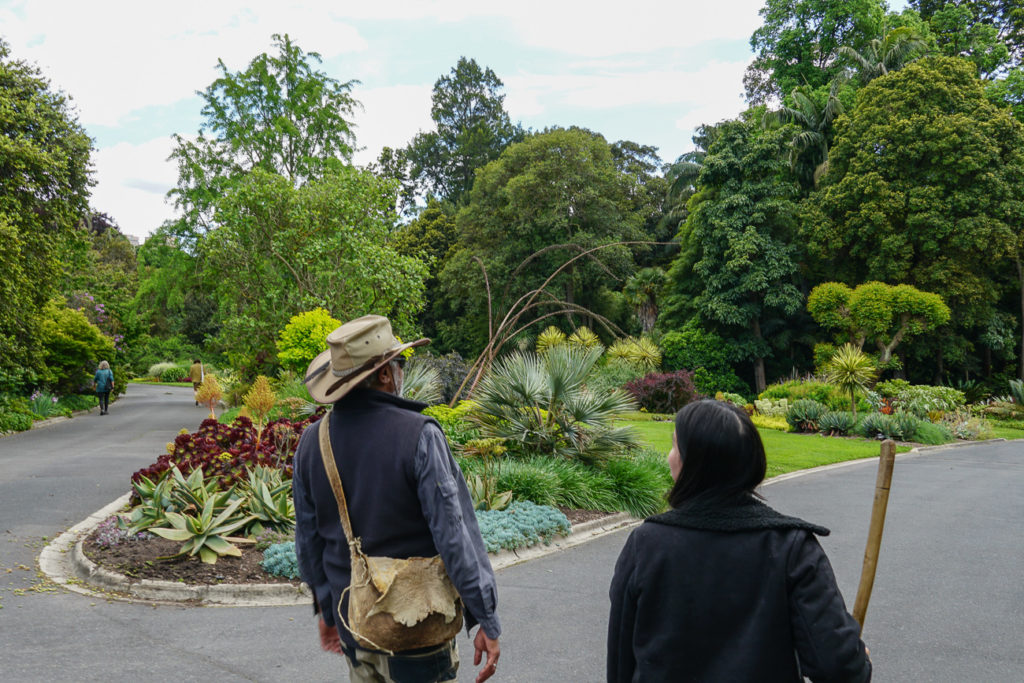 In the heart of Melbourne lie the Royal Botanic Gardens. It's a lovely place to escape the hustle and bustle of the city.
And it's also where you can join a fantastic tour, the Aboriginal Heritage Walk. 
Starting with a smoke ceremony to welcome you to the land, over 90 minutes an Aboriginal guide shares the traditional uses of trees and plants in food, medicine and tools. While walking through the gardens, you'll learn about Indigenous Australians' strong connection to Country. The tour ends with an at-times frank discussion about Indigenous cultures and issues over cups of freshly brewed lemon myrtle tea. 
I was lucky to have Den "the Fish", a popular radio personality, lead the tour I took. As well as sharing his knowledge about the plants and trees we saw around the gardens, he was generous with his personal story of growing up Aboriginal in Australia.
His provocative questions about ownership of land – the Indigenous Australian concept of "ownership" versus the European notion – and respect for Mother Earth led our group into a deep discussion that left a lasting impact on me.
Check out more great Melbourne tours to learn about culture, history and food. I also have a guide to the best walking tours in Melbourne.
Important info about the Aboriginal Heritage Walk
Cost: $40 for adults, $20 for children
Address: Meeting place is the Visitor Centre, Royal Botanic Gardens
Days: Tours run Tuesday, Thursday and Sunday
Length of time: 1.5 hours, starting at 11am
Website
Book the Aboriginal Heritage Walk online here
2. Aboriginal Tours and Education Melbourne
There are a handful of Aboriginal tours in Melbourne, and this one is one of the best. This is a trickier tour to get on to but worth it if you're lucky enough to nab a spot. 
Wemba Wemba-Wergaia man Dean Stewart runs the incredible "Walkin Country, Walkin Birrarung – the Aboriginal Yarra River Tour" showcasing Indigenous history in Melbourne. The tours are usually for larger groups like schools, universities and corporates – but they're not impossible to join.
So, if you're travelling with a large group, you should definitely reach out to him and see what can be arranged. If it's just one or two of you, still shoot him an email and see if you can join one of his scheduled private tours. I managed to sneak onto one of the tours he was running for RMIT University. 
Over two hours, our group was thoroughly entertained and educated by Dean's deep, deep knowledge of Aboriginal Melbourne and the Indigenous Australians who called this area home before it became the city it is today. 
We saw what the land looked like before colonisation, learned how its inhabitants lived here and then learned how the city grew and Aboriginal people were displaced. It was an important reminder to stop every now and then and think about the history of the land you're standing on.
Dean is dedicated to education and was instrumental in developing the Aboriginal Heritage Walk at the Royal Botanic Gardens and programs at the Koorie Heritage Trust.
Important info about Dean's tours
As I mentioned, this tour isn't public but you may be lucky enough to get a spot on a planned tour. Email Dean for more information at [email protected].
3. Try First Nations cuisine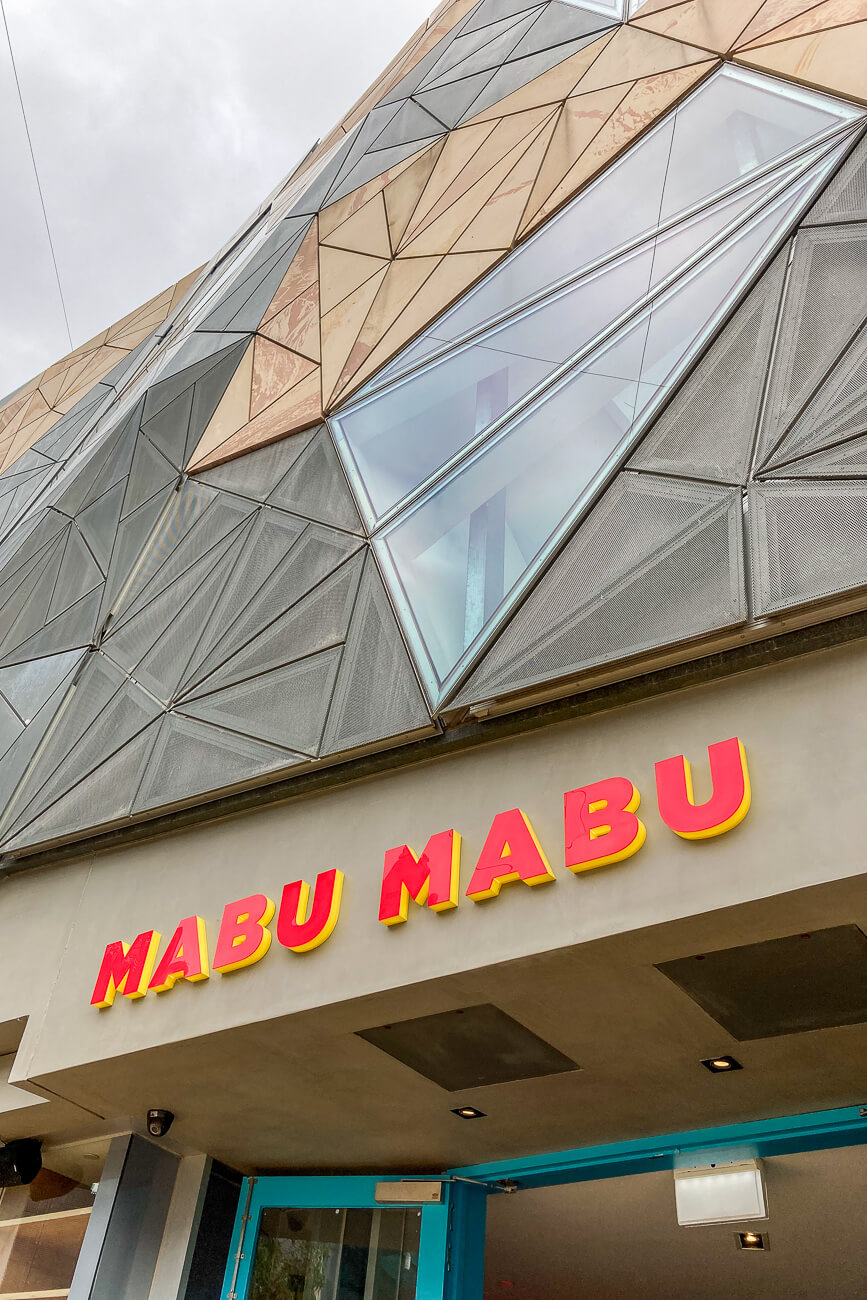 There's been a recent surge in interest in using more native Australian ingredients in food. Don't be surprised if you see kangaroo or finger limes or lemon myrtle popping up on the menus of many top restaurants in Melbourne.
But we also have a couple of restaurants in Melbourne that are specifically focused on celebrating indigenous ingredients, run by First Nations people.
Right in the heart of Federation Square is Big Esso, the delicious brainchild of Torres Strait Islander chef Nornie Bero. Big Esso is a slang term meaning "the biggest thank you" and you'll be thanking yourself for dining here. Dive into dishes like chargrilled emu with pepperberry, saltbush fried crocodile and pumpkin damper.
Over at Pawa Cafe & Bar, you can find lilly pilly croissants, strawberry gum brownies and kangaroo meat pies on the menu. The cafe is in Hamer Hall, and operating hours coincide with showtimes.
Helpful tips for Indigenous Melbourne experiences
Always ask for permission before taking photos, especially of ceremonies and sacred places
Ask lots of questions! Many Indigenous Australians want to share their cultures to foster understanding, and most tour guides are generally open to listening to your questions and answering them as best they can
4. Ian Potter Centre: NGV Australia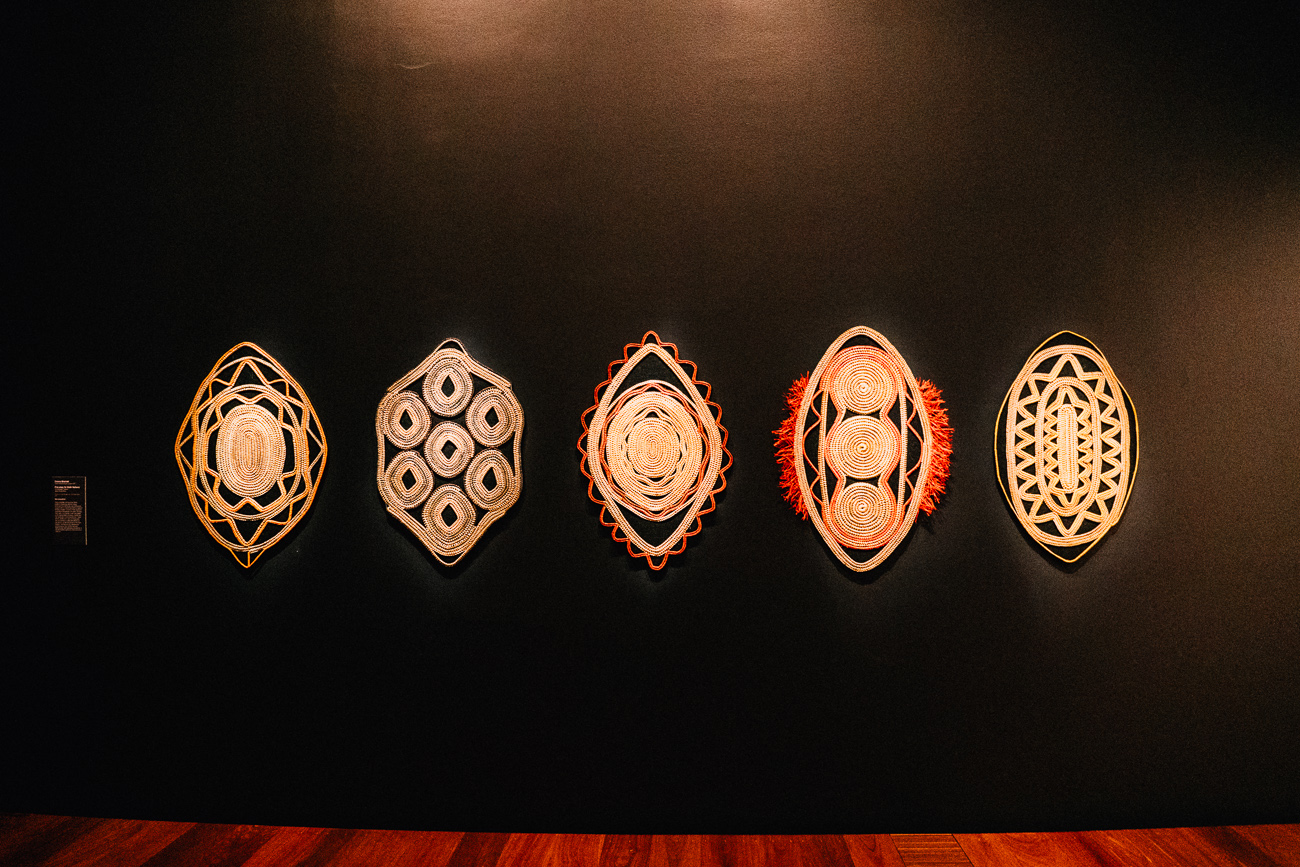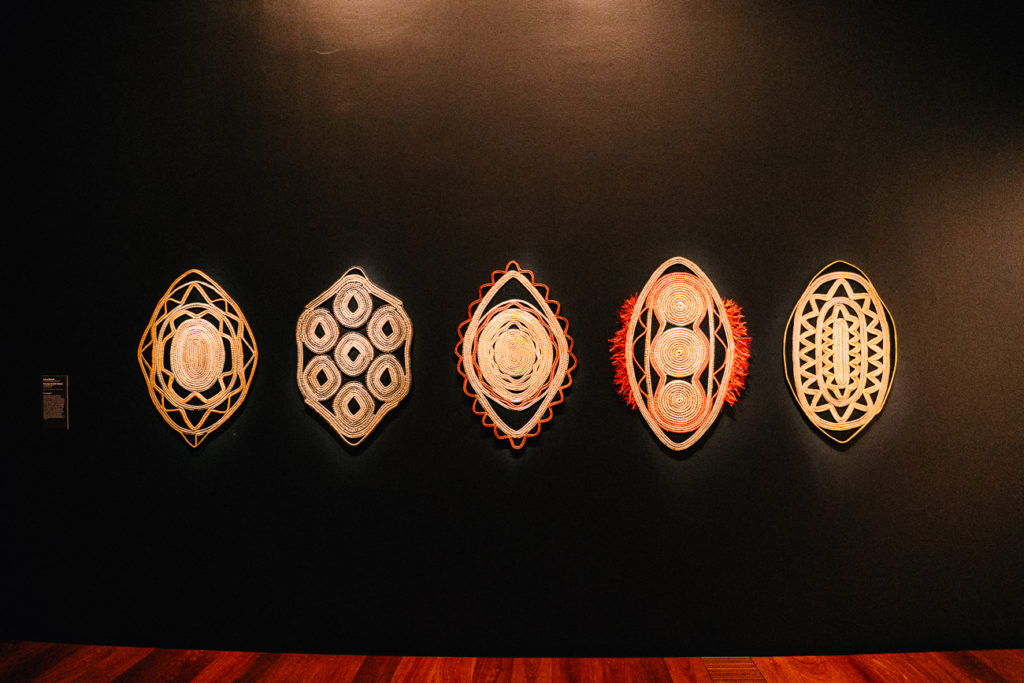 NGV International's sister gallery is focused entirely on Australian art and artists. 
Located in Fed Square, there are several artworks in the Ian Potter Centre by prominent Indigenous Australian artists in the permanent galleries, including Albert Namatjira and William Barak.
There are also regular temporary exhibitions. When I last visited, I saw the striking portraits and pieces of Yorta Yorta/Wamba Wamba/Mutti Mutti/Boonwurrung artist Maree Clarke's Ancestral Memories exhibition. The thought-provoking Big Weather moved me, featuring pieces that recognise the deep Indigenous knowledge Aboriginal and Torres Strait Islander peoples have of weather systems.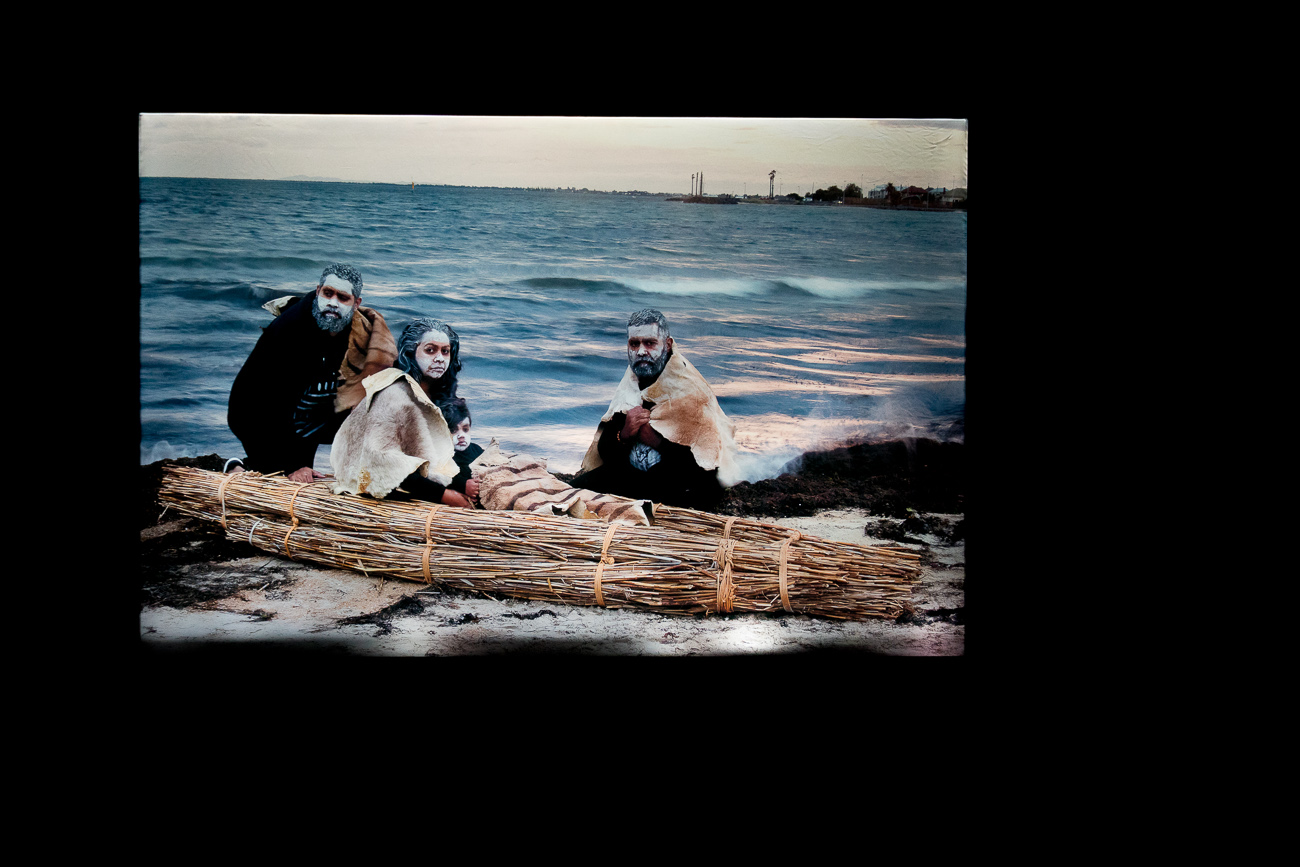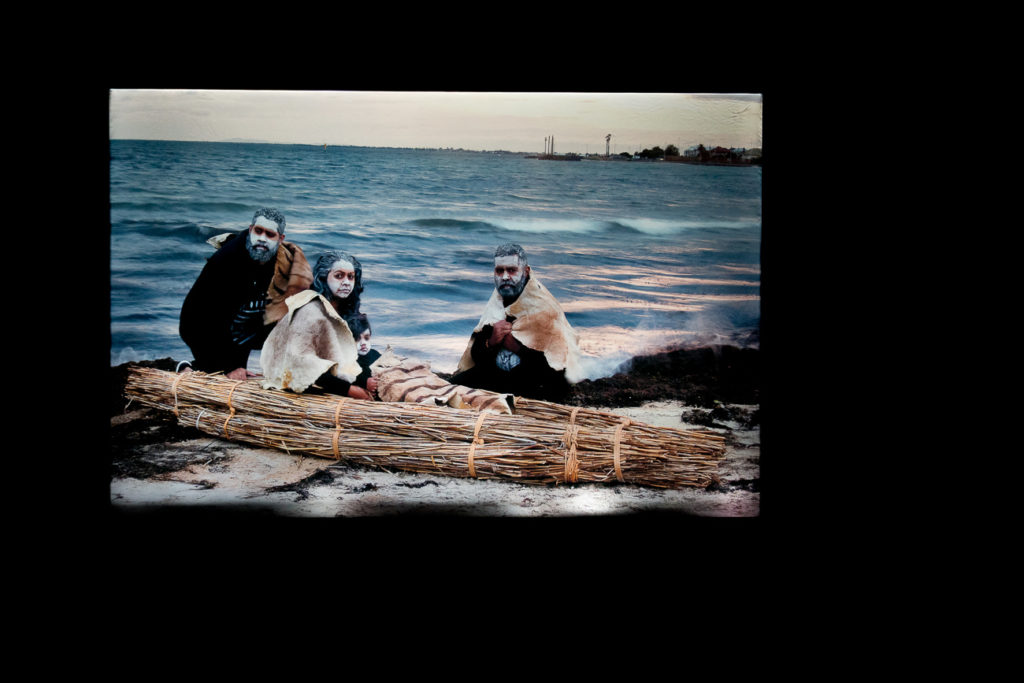 Bonus: The Ian Potter Centre is free to visit. Looking for more free things to do in Melbourne?
Important info about the Ian Potter Centre: NGV Australia
Cost: Free, although some special exhibits have an entry fee
Address: Federation Square, Flinders Street and Russell Street, Melbourne
Opening hours: Open daily, 10am to 5pm
Website
5. Bunjilaka Aboriginal Cultural Centre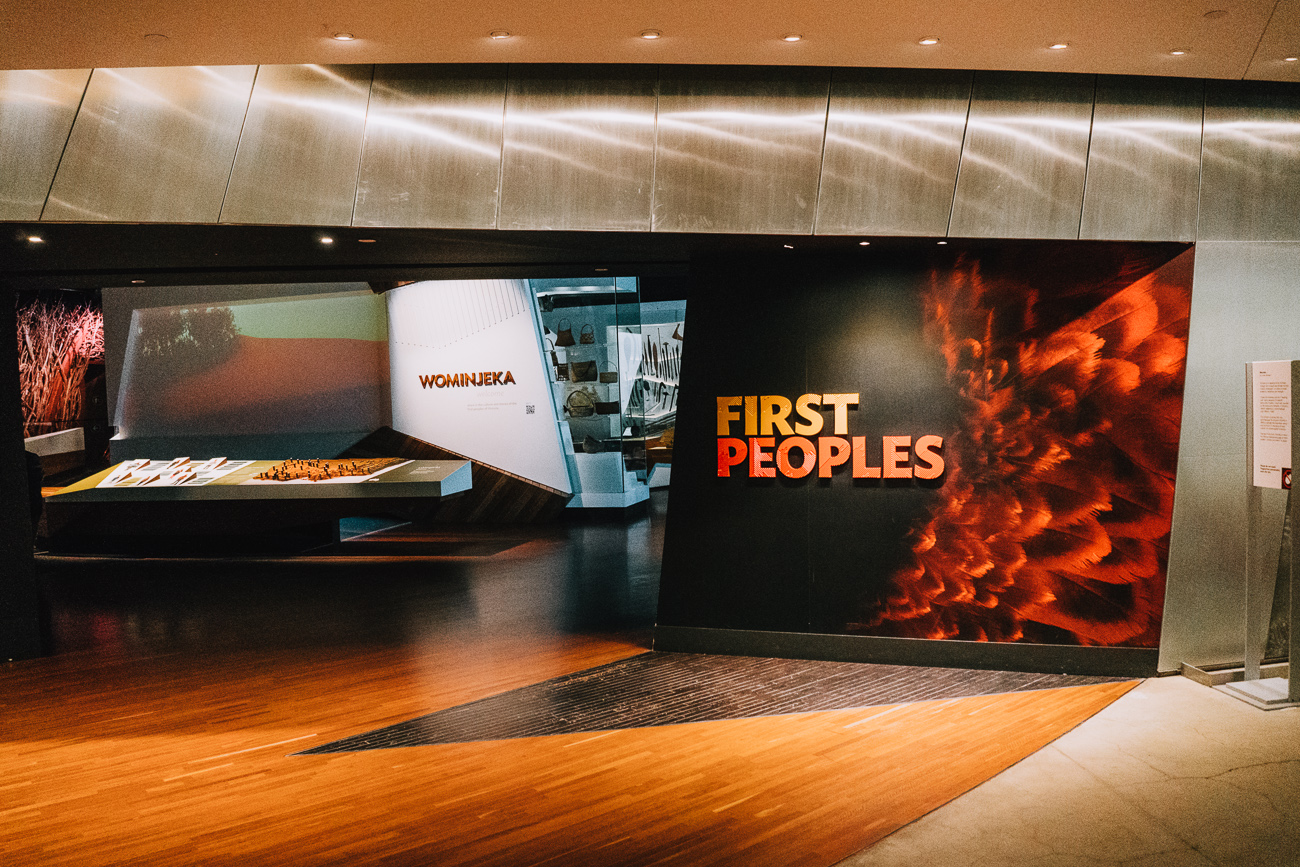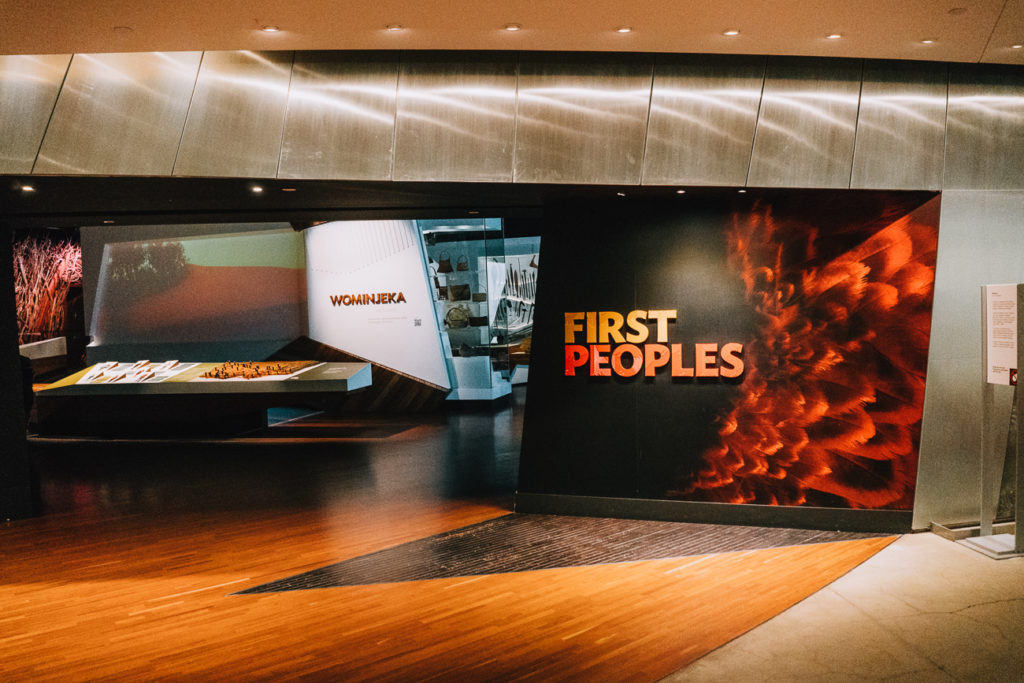 The Melbourne Museum is worth a visit to understand the history of Melbourne as well as see dinosaurs, creepy crawlies and a living forest.
But there's also a huge section of the museum dedicated to the history and cultures of First Nations people. 
The Bunjilaka Aboriginal Cultural Centre is on the museum's ground floor, and takes visitors on a journey from ancient times to modern day. Here, you'll learn about the Dreamtime stories, how different tools were used, the importance of possum skin cloaks, and the struggles Indigenous people have faced from colonisation to today.
Don't forget to end your visit with a wander through the Milarri Garden Trail, where you can learn about Australian plants, trees and flowers and their traditional uses as food and medicines in Aboriginal cultures.
There are also many more exhibits to explore once you've spent time learning about our country's history. The Melbourne Museum is a great rainy day activity in Melbourne.
Important information about visiting Bunjilaka Aboriginal Cultural Centre
Cost: Adults $15, free for children 16 years and under
Address: Melbourne Museum, 11 Nicholson Street, Carlton
Opening hours: Open daily 9am to 5pm, closed Good Friday and Christmas Day
Website
6. Koorie Heritage Trust
The Koorie Heritage Trust is an organisation working toward bridging the gap between Aboriginal and non-Aboriginal people and raising awareness and appreciation of Aboriginal cultural heritage.
Located right in Fed Square, the Trust's building houses an art gallery, an oral history program and reference library, and a shop that sells Koorie-made art pieces and goods. 
You can visit the Koorie Heritage Trust and have a look around, but I recommend joining one of their regular guided walking tours. These tours take visitors from Federation Square down to Birrarung Marr alongside the Yarra River. Birrarung loosely translates to "river of mists and shadows", and it's the real name of what we today call the Yarra River, the river that flows through Melbourne.
I joined the Birrarung Wilam (River Camp) Walk, a Melbourne walking tour that explains the significance of this area.
This tour had so many unexpected surprises. Our guide Kieran pointed out several things that I've walked past before but either never noticed or never understood their significance to Indigenous Australians, including several Aboriginal art pieces.
Kieran was also incredibly open, encouraging people to ask questions about Indigenous Australian cultures, even "taboo" topics. He explained that these discussions are important if people are to truly understand one another.
The tour ends back at the Koorie Heritage Trust with a demonstration of several weapons, tools and other artefacts.
The Koorie Heritage Trust runs a handful of different tours, but the Birrarung Wilam Walk is the only tour open to the general public. It's well worth doing this to get an understanding of Aboriginal Melbourne.
Important info about Koorie Heritage Trust
Address: Yarra Building, Federation Square, Cnr Swanston & Flinders Streets, Melbourne
Opening hours: The Koorie Heritage Trust is open daily from 10am to 5pm (closed all Victorian public holidays)
Cost: Free to enter; the Birrarung Wilam Walk costs $33 per person
Tour: Weekdays, tour starts at 1pm and runs for 1 hour
Website
7. Discover art along Birrarung Marr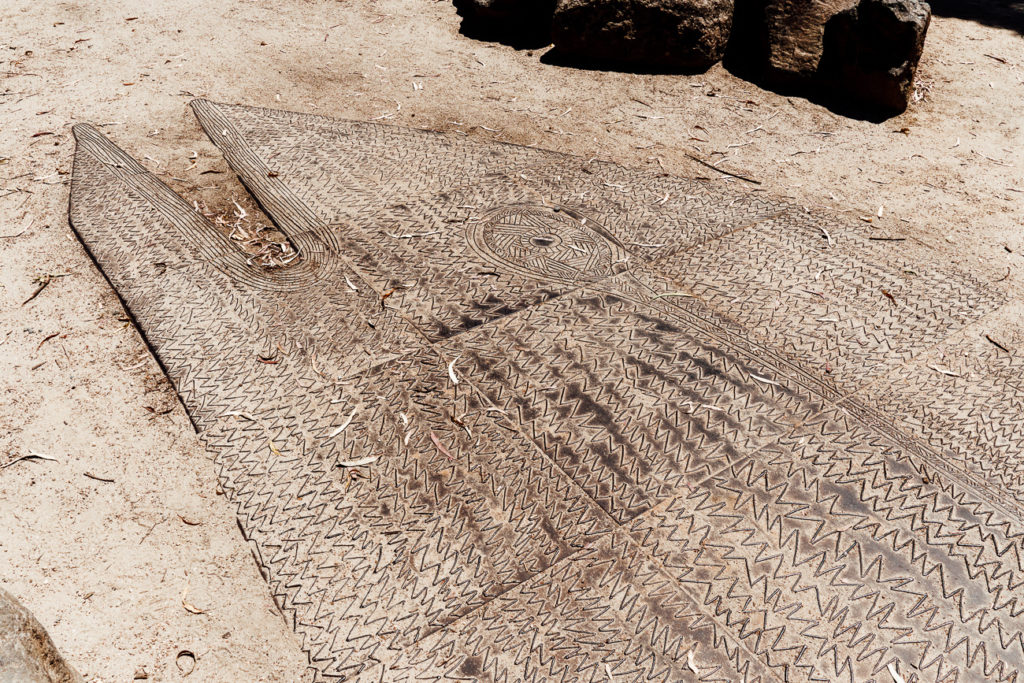 Birrarung Marr is a great place to go if you need to take a break. This area alongside the Yarra River is a peaceful spot to sit and contemplate the river, let the kids expend some energy at the playground or attend one of the seasonal festivals that take place here.
It's also home to several artworks that celebrate the physical and spiritual connections that Aboriginal people have with Country.
Wander along the eel pathway to see the shields representing the five groups of the Kulin Nation, carved message sticks and many more pieces. There's not a lot of information on site about the pieces, so this website page has helpful background.
I highly recommend the Koorie Heritage Trust Birrarung Wilam Walk I mentioned earlier. This will help with explanations of the art in the area. But if the tours don't line up with your visit to Melbourne, then you can wander the area yourself.
Important info about Birrarung Marr
Birrarung Marr is located alongside Federation Square – follow the signs down to the area alongside the Yarra River.
8. Take a self-guided walking tour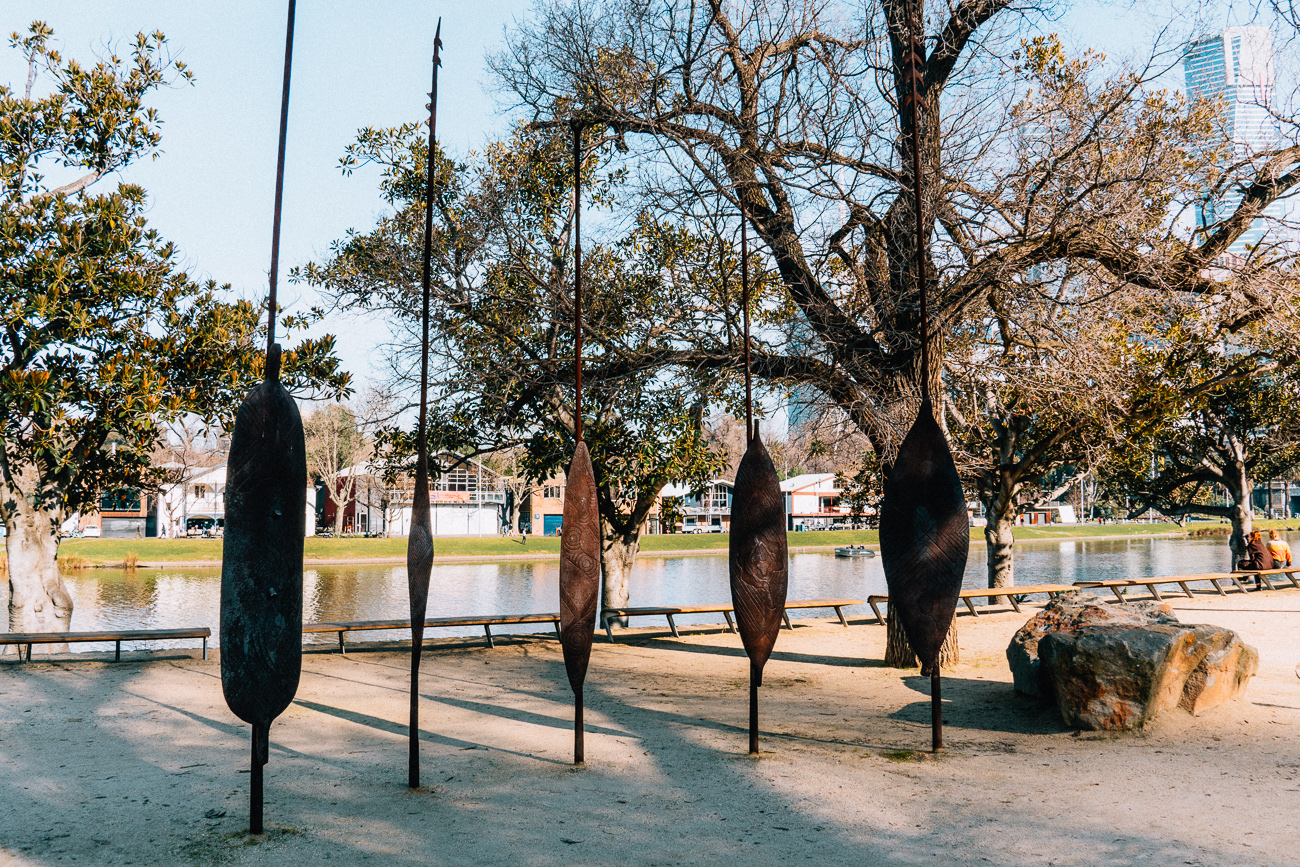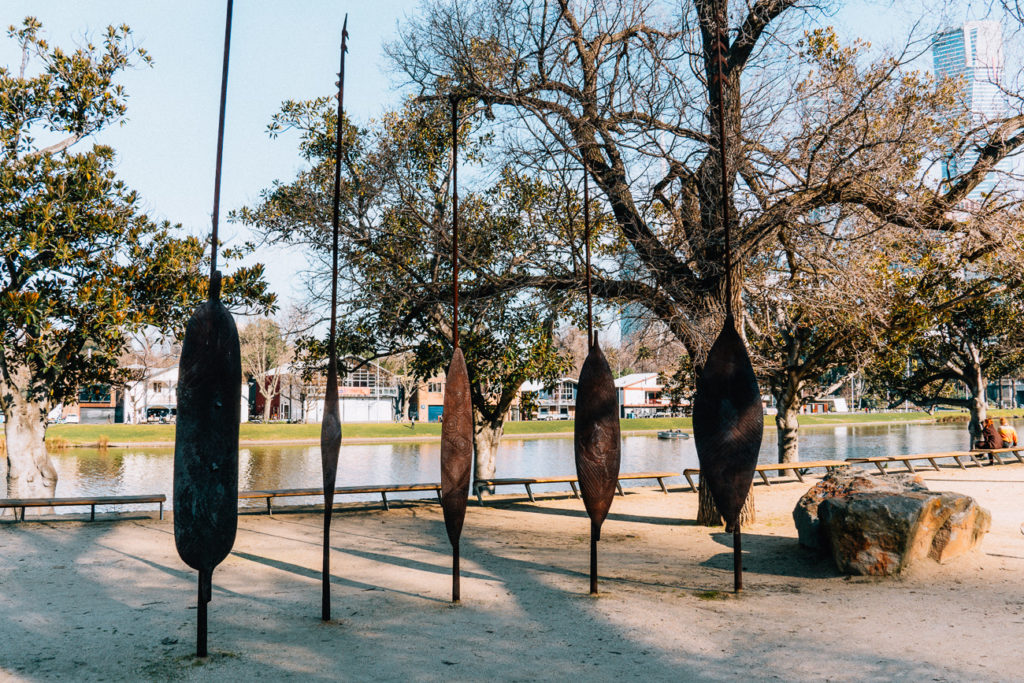 The City of Melbourne has designed this self-guided walking tour, which links 14 significant Indigenous Melbourne sites. From monuments, scarred trees and historical meeting places, you can explore Aboriginal Melbourne at your own pace.
Take your time wandering past Parliament House to see the paving inlay designed from an 1880 painting by Aboriginal leader William Barak. Then, stroll through the Fitzroy Gardens to see one of the trees used a long, long time ago to create canoes, shelters and shields.
Along Birrarung Marr, explore the remarkable artworks. In the Docklands, wander over Webb Bridge, the design of which is inspired by an Aboriginal eel trap.
This walking tour should take you around 2 to 2 ½ hours to complete at a nice pace.
Want to buy Indigenous artworks?
Thinking of taking a souvenir home with you? Spend some time making sure you ethically purchase Indigenous artworks. The Indigenous Art Code has information on how to do this. In Melbourne, there are several reputable galleries to purchase from. Don't buy anything from the souvenir shops along Swanston Street. That stuff is more than likely made in China and not by a First Nations artist. 
9. Go shopping
Support Indigenous-owned businesses by picking up a few gorgeous souvenirs to remember your visit to Melbourne. And all of these businesses are led by women!
Kinya Lerrk – what began as a business designing beautiful Acknowledgment of Country plaques is now a store filled with gorgeous products from more than 30 Aboriginal businesses. Run by my friend Emma, here you can pick up candles, jewellery, stationery and more (online and physical store)
Clothing the Gaps – one of Melbourne's (if not Australia's) most well-known clothing brands, this is the place to get tees, hats and more. Products are labelled ally-friendly or mob-only to help you pick the right item (online and physical store)
Haus of Dizzy – pick up some bold, statement jewellery that everyone will comment on (Lauryn Hill has been spotted wearing Haus of Dizzy earrings!)
10. Explore Melbourne's history online
Can't make it to Melbourne to experience the tours and places I've listed here? Then take a look at the Mapping Aboriginal Melbourne website.
The interactive map is an evolving site that explores Aboriginal peoples' connection to Country across what's now known as the City of Melbourne. As well as sharing Creation stories, it highlights significant events since colonisation.
The map was developed with Elders and staff from the Wurundjeri Woi-wurrung Cultural Heritage Aboriginal Corporation and the Bunurong Land Council Aboriginal Corporation.
I've been fascinated reading about culturally important Aboriginal places in Melbourne and historical events through this website – which also has links to further resources. 
11. Bangarra Dance Theatre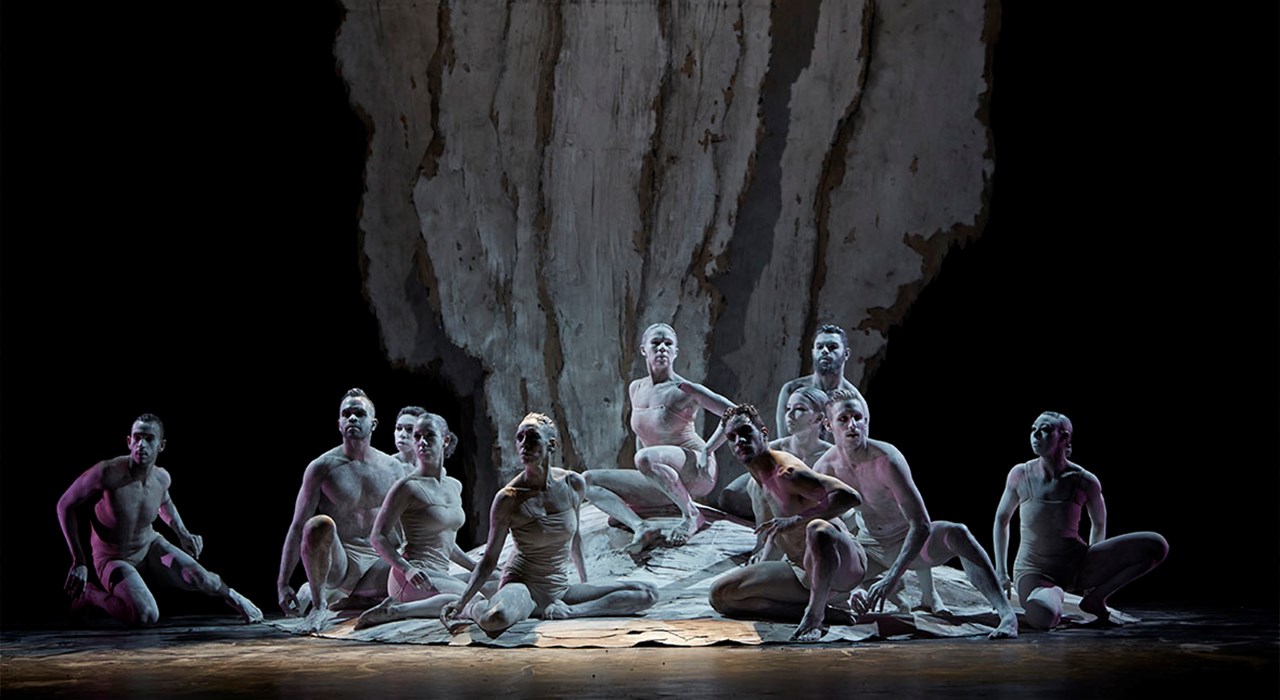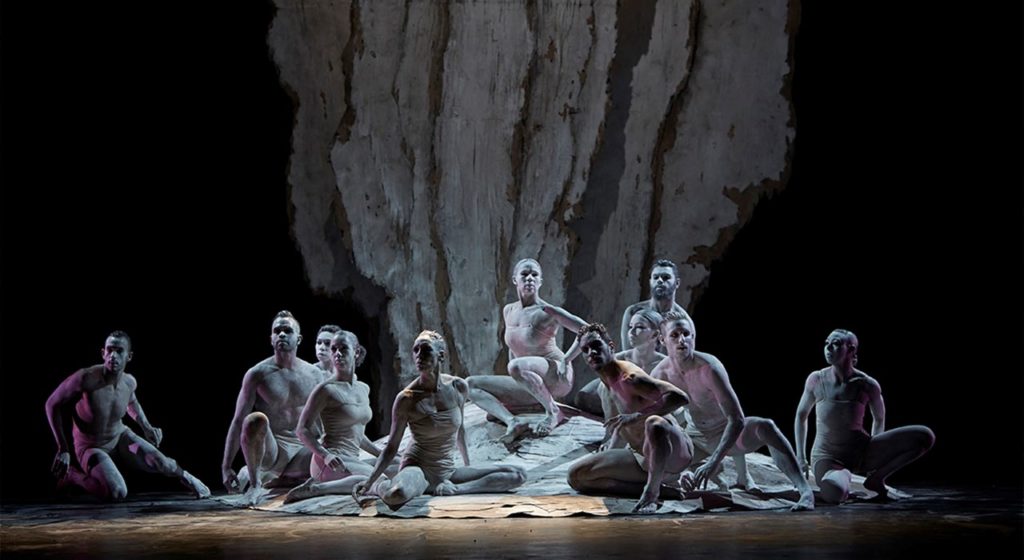 While not Melbourne based, if you're lucky you might be able to catch a stunning performance by Bangarra when you visit Melbourne.
This Sydney dance company was established in 1989. It has been wowing audiences in Australia and around the world with their exquisite storytelling and dance performances. The costumes, music and set design combine with the movement of the dancers to create a spectacular show.
You can check out upcoming performances on the Bangarra website.
12. Indigenous Melbourne festivals and events
Check out What's On to find out if there are any Indigenous Melbourne festivals during your visit.
Some festivals to keep an eye out for include:
Tanderrum
Yirramboi
Reconciliation Week activities
NAIDOC Week celebrations
13. Experiences outside of Melbourne
If you've got time to get outside of Melbourne, there are more opportunities to experience Indigenous cultures in Victoria.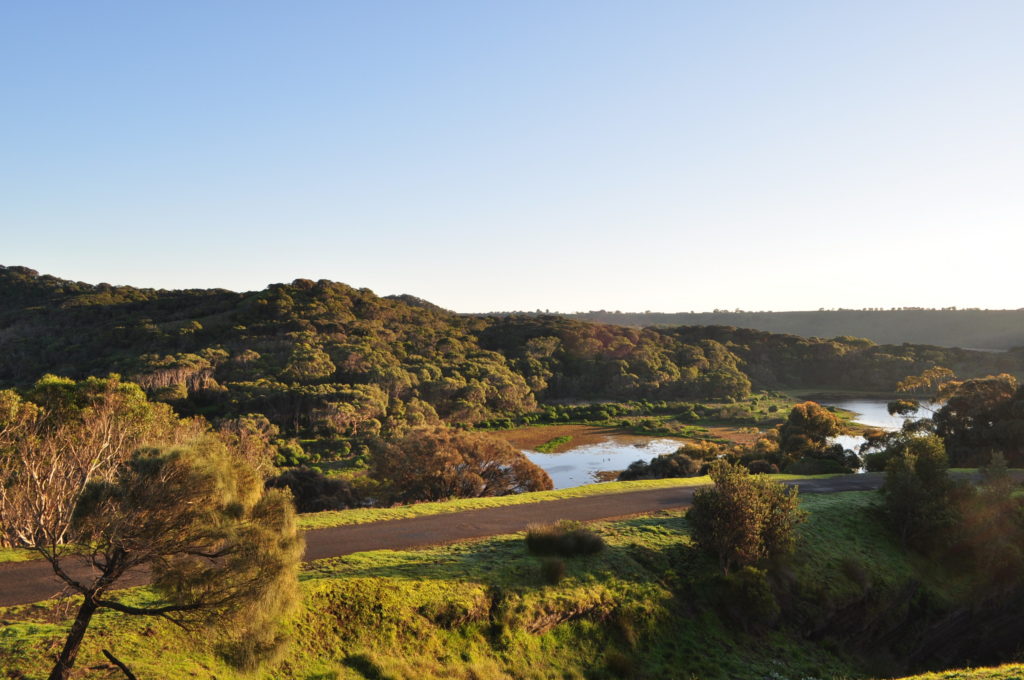 Final thoughts on Indigenous experiences Melbourne
Melbourne is full of rich Indigenous cultures and history. Learning more will enhance any visit to the city, and experiencing any of the activities in this article will help give you an insight into the city's history.
---
Related posts
Before you go… you might like these other things to do in Melbourne:
PIN IT FOR LATER:
Save this guide to experiencing Indigenous Melbourne cultures and history so you can plan your trip soon.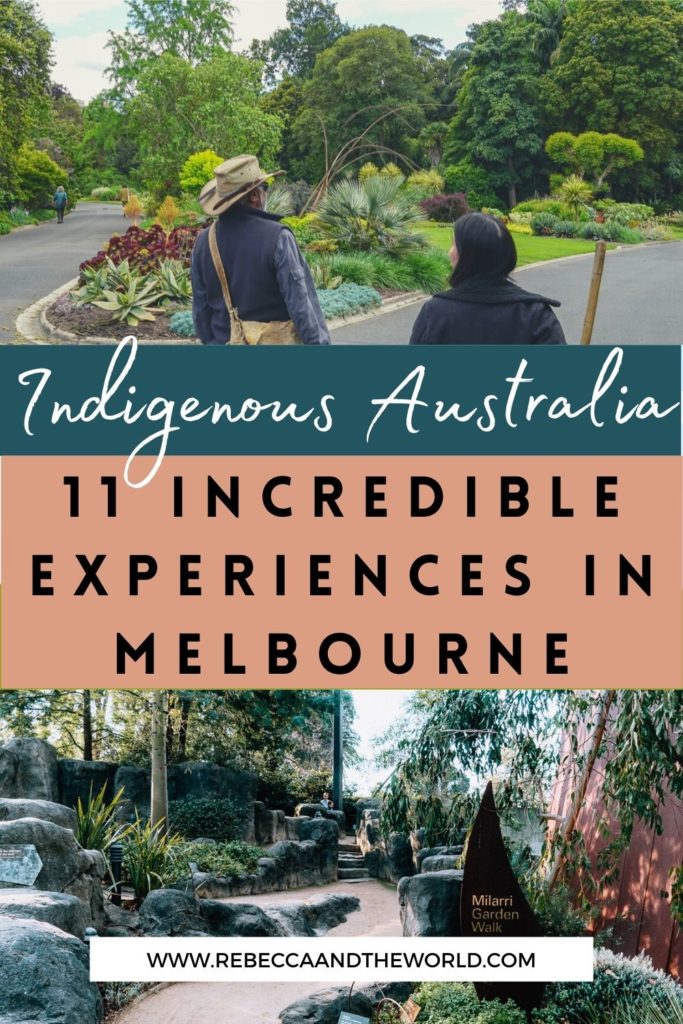 Featured image courtesy of Visit Victoria