If you're an out-of-towner and you're planning your trip to Melbourne, one of the first questions (after "where should I eat?" – if you're anything like me…) will likely be, "where to stay in Melbourne?"
And it's an important question to ask, because where you stay will determine the experience you have in this wonderful city of Melbourne.
But, no matter where you stay in Melbourne, there's plenty to see, do and eat. I've picked what I think are the coolest Melbourne neighbourhoods to base yourself in, the ones that will put you in the heart of the action, and added in a few suggested activities while you're there.
So, let's find you some Melbourne accommodation!
Quick overview of where to stay in Melbourne
Here's my quick and dirty guide to where to stay for certain types of travellers. Figure out which situation you're in and then skip ahead to that area.
Where to stay in Melbourne for first-timers – the CBD
Where to stay in Melbourne for hipsters and cool kids – Collingwood or Fitzroy
Where to stay in Melbourne for foodies – the CBD (or anywhere, really)
Where to stay in Melbourne for sports-lovers – Richmond
Where to stay in Melbourne for party-lovers and shopaholics – Prahran, Collingwood or Fitzroy
Where to stay in Melbourne for families – the CBD, St Kilda or East Melbourne
Which isn't to say that suburb is just for the people I've listed here.
For example, St Kilda isn't just great for families. This suburb is actually packed with pubs, music venues and great food, so it's also a spot for backpackers, foodies and partiers.
Similarly, the CBD is great for shopping and has so many restaurants that foodies won't know where to begin.
So, most Melbourne neighbourhoods are great for many people and different things. You get what I mean?
Read on to figure out where's the best place to stay in Melbourne for you.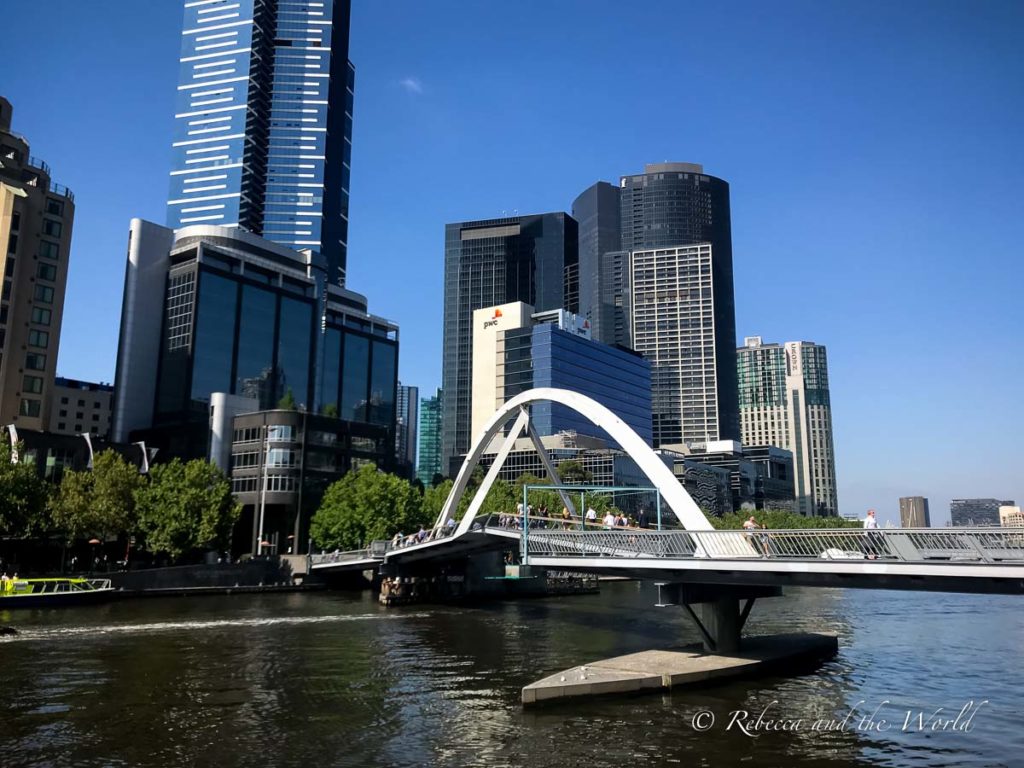 Travel tips for a Melbourne trip
A few things to keep in mind when planning a visit to Melbourne:
Expect high prices. Melbourne (like the rest of Australia) ain't cheap. You'll get sticker shock when you see the prices of hotels, meals, drinks, public transport, clothing… yeah, everything. But there are ways to save money – here's a guide on free things to do in Melbourne!
Book transport and hotels in advance, especially if you're coming during high season, like summer (check out my guide to the best time to visit Melbourne for tips).
Check out more of my Melbourne travel tips.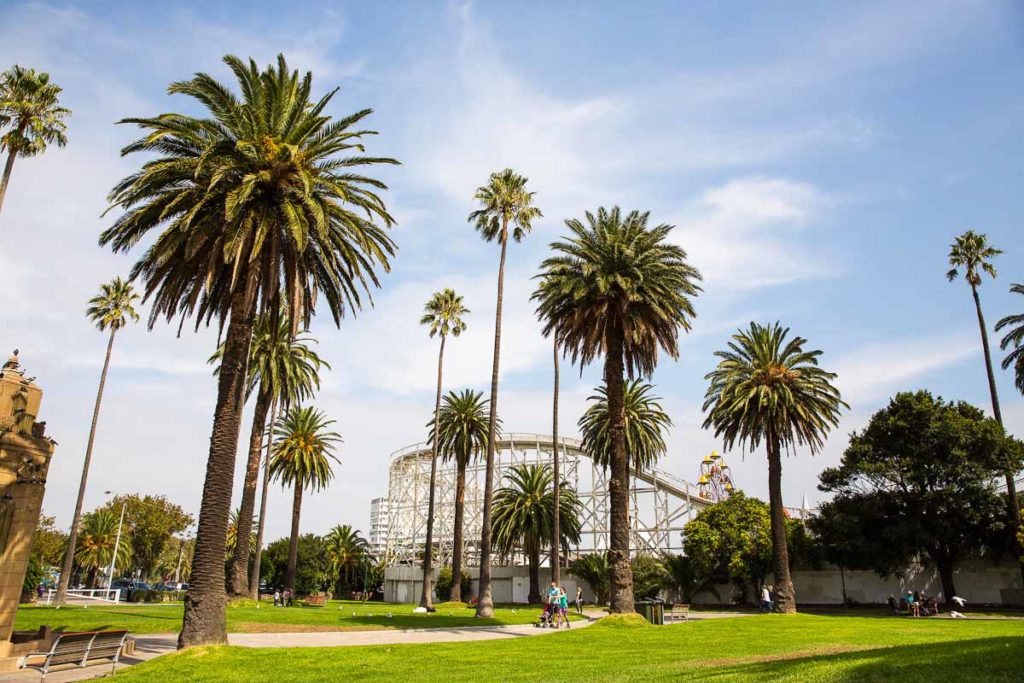 Where to stay in Melbourne: The CBD
The CBD is the heart of the city. Literally, it's the central business district and it's where you'll find businesses and government offices. It's also where most of the main Melbourne attractions are located – museums, galleries, laneways, street art, bars, restaurants and parks are all here.
Chances are you'll visit the CBD at least once during your visit to Melbourne, so if you're planning to spend a good portion of your trip here, it's a good place to base yourself.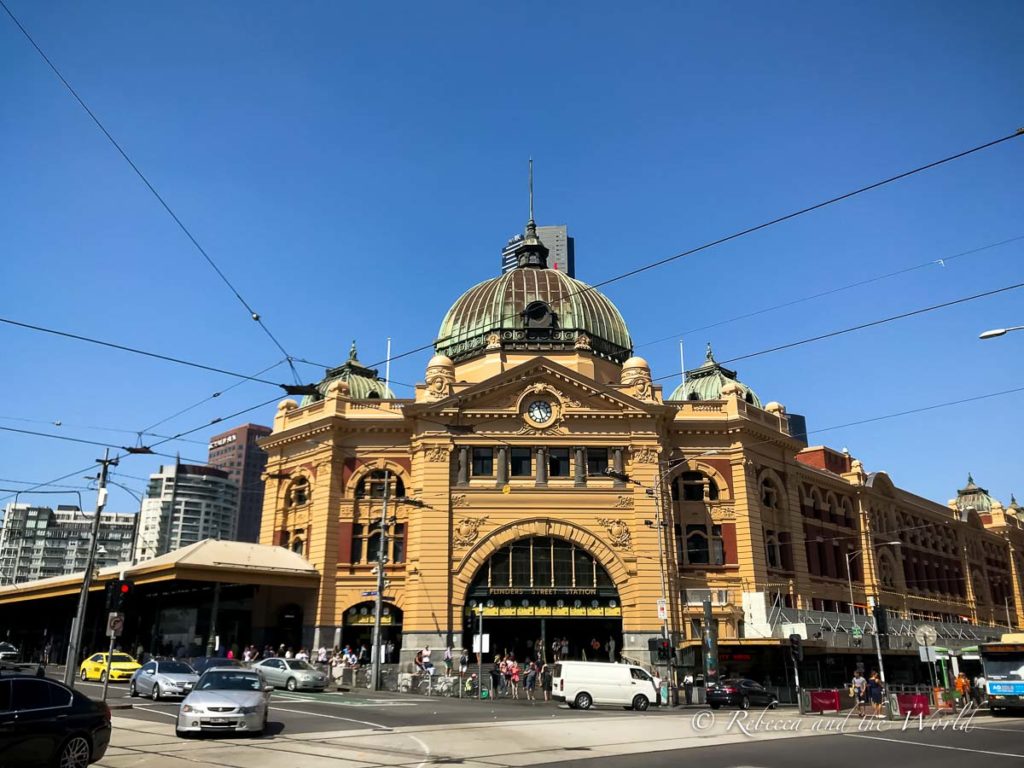 Why stay in the Melbourne CBD?
Staying in Melbourne's CBD puts you right in the heart of it. You won't have to travel very far to get to the best Melbourne attractions. And even if you want to go further out of the city, the CBD is the public transport hub so you're connected to every suburb.
There's a free tram that runs through the CBD and stops at most of the major tourist attractions, so staying in the CBD means you can save money on public transport.
There's so much to do in the Melbourne city centre, you seriously won't get bored. From exploring Melbourne's best museums to roaming the laneways in search of cool street art to sipping cocktails in hidden bars, you can easily fill a week in Melbourne without ever leaving the CBD.
There are also plenty of hotels in the CBD, so you can be picky when browsing all the Melbourne hotels in the area. These range from cheap accommodation in Melbourne (including plenty of hostels and budget hotels) to luxury Melbourne accommodation.
Why avoid the CBD?
Like everywhere else in Melbourne, hotels in the CBD are expensive.
The CBD is also very busy – especially during weekdays when everyone's rushing to and from work. Even on the weekends the city is a rush of people checking out restaurants and shows.
I also don't think the CBD is very "authentic" Melbourne – it's not where Melburnians live. It's a place where people go to work, where students study, where tourists flock, so you don't really get the vibe of what local life is like for people in Melbourne.
What to do in the CBD
As I've said, oh so much! You'll spend a good portion of your Melbourne itinerary in the CBD (I've got guides to a weekend in Melbourne, 3 days in Melbourne and 5 days in Melbourne).
Check out the National Gallery of Victoria, which is free (special exhibitions do have an entry fee).
Wander the laneways in search of cool street art – and perhaps stumble across some artists in action. You can book a laneway street art tour to show you the best spots.
See what's happening at Federation Square. There's always a free concert or event or a company handing out free samples. The square is also filled with galleries and restaurants and some great people-watching (which is always one of the most fun things to do in Melbourne!).
Head out for a night at the theatre. Melbourne attracts big productions, and you can see them at beautiful, historic theatres like the Regent Theatre, Princess Theatre or Her Majesty's Theatre.
Check out Queen Victoria Market. For much of the year there are weekly night markets or you can taste your way through the market on the Ultimate Foodie Tour.
Have a picnic in the Royal Botanic Gardens or join the Aboriginal Heritage Walk to learn more about native Australian plans and First Nations culture.
Check out the city from above from the Eureka Skydeck.
Scare yourself silly on a night ghost tour at the Old Melbourne Gaol (which once housed the infamous bushranger Ned Kelly).
Take a cruise down the Yarra River.
Gaze up at the State Library's domed La Trobe Reading Room, take a tour or check out an exhibition.
Take a stroll along Southbank, right along the riverside, stopping in at bars and restaurants for snacks, ice cream and drinks. At night, check out the Gas Brigades fire show put on by Crown Casino.
Where to eat in the CBD
You won't go hungry in the CBD. This part of Melbourne is jam-packed with restaurants serving up a variety of cuisines. It was actually really hard to only include a few restaurants here!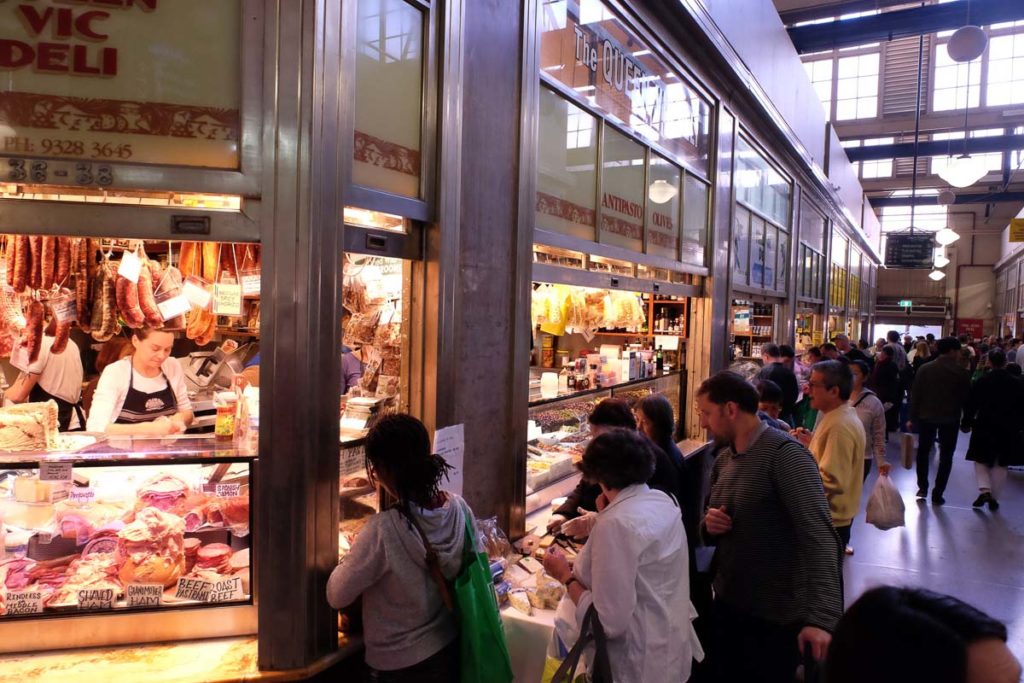 Where to stay in Melbourne CBD
Check out my full guide to Melbourne CBD accommodation, or use the quick list below to narrow down your choice.
Budget
Mid-range
Luxury
Check out more Melbourne hotels in the CBD
Where to stay in Melbourne: Fitzroy and Collingwood
Fitzroy and Collingwood are where you'll find the "real" Melbourne. This is where hipster Melburnians live and play.
I'm putting these two suburbs together because they're right next to each other and share much of the same achingly cool qualities.
Why stay in Fitzroy and Collingwood?
Fitzroy and Collingwood are always happening. There's live music, pubs, unique shopping and great food. Staying in this area will give you an insight into how we live and allow you to experience cool Melbourne culture. Smith Street in Collingwood was even recently voted the coolest street in the world!
Why avoid Fitzroy and Collingwood?
There aren't a lot of reasons to avoid staying in Fitzroy, but I'd say that it's not a great area for families to stay. There's not a tonne of stuff here to keep kids entertained, but it is close to the city, so if you do stay here you're never far from more family-friendly activities.
The two suburbs are also still a bit gritty. It's not too long ago that you'd see junkies getting high in back streets, but this has largely been cleaned up.
What to do in Fitzroy and Collingwood
Check out street art, which is one of the best things to do in Melbourne. Much like the CBD, you'll find plenty of graffiti (some commissioned) hidden down alleyways and laneways and out in plain sight. Melbourne Street Tours guides tours, each one led by street artists.
Pick up some handmade souvenirs at the Rose Street Market, held every Saturday and Sunday. More than 100 crafty creatives bring out their wares for sale.
Pat farm animals at the Collingwood Children's Farm, an actual working farm. The non-profit works to support disadvantaged Victorians. You can also grab breakfast or a coffee at the Farm Café while you're there.
Wander through the studios and galleries at Abbotsford Convent, a former convent that's been revived.
Learn about Fitzroy's sordid past on a Drinking History Tour. During the evening, guides take guests to bars while sharing stories about the suburb's criminal past, indigenous history and its reputation now as a hipster haven.
Take a Coffee, Culture and History of Collingwood Tour to learn more about this cool suburb.
Go shopping in the stores along Gertrude St, or pick through the op shops (thrift stores) along Brunswick Street.
Pack a picnic for a sunny day in the Edinburgh Gardens, or challenge your friends to a few games of lawn bowls at the Fitzroy Bowling Club.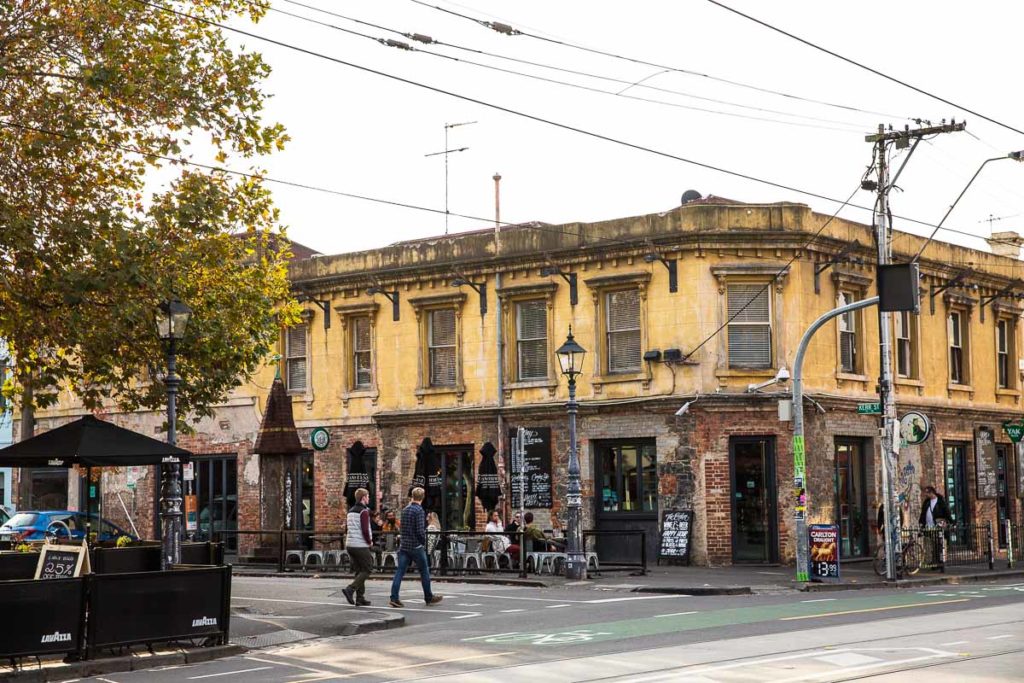 Where to eat in Fitzroy and Collingwood
Eclectic Fitzroy and Collingwood both have a diverse dining scene. Top recommendations include:
Where to stay in Fitzroy and Collingwood
Budget
Mid-range
Luxury
Check out more hotels in Fitzroy and Collingwood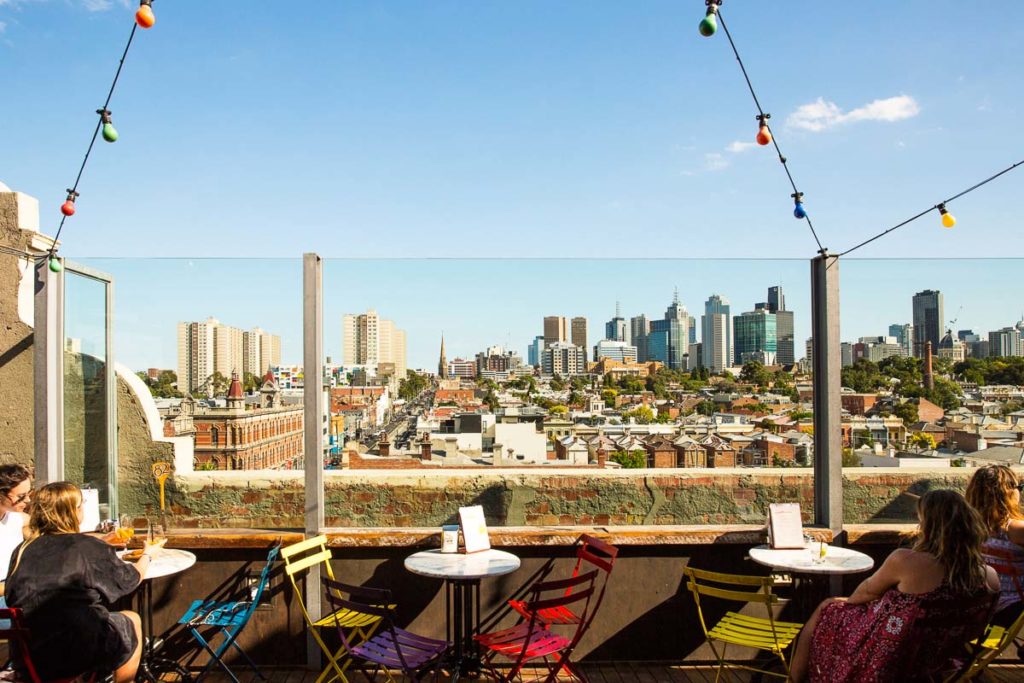 Where to stay in Melbourne: Carlton
Just a hop, skip and a jump from the CBD (you can walk here from the city) is Carlton, Melbourne's Little Italy. In this neighbourhood you'll find a mouthwatering range of restaurants, delis and bars, as well as bookstores and shops ready to take your money.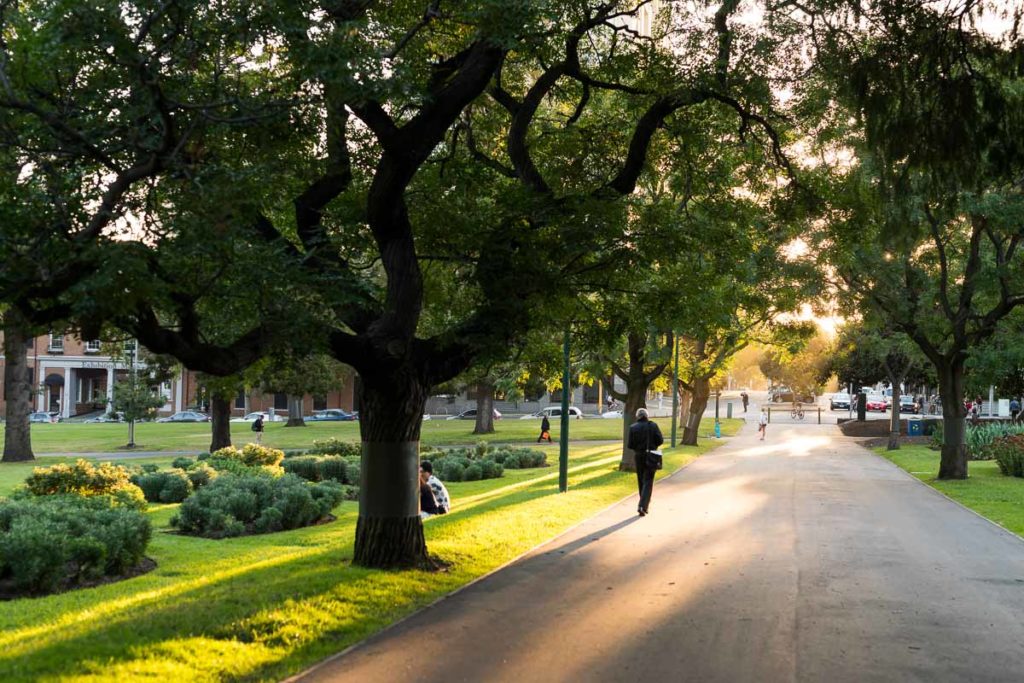 Why stay in Carlton?
The food alone is enough reason to base yourself in Carlton during your trip to Melbourne.
Carlton is also right on the edge of the CBD so you're close to everything without being right in the heart of the busy-ness of the city.
Why avoid Carlton?
I'll say it again… it's expensive. If you're driving, parking can also be tricky.
What to do in Carlton
Check out if there are any exhibitions on at the Royal Exhibition Building, which has been around since 1880 and was built with money from the gold rush.
Have a picnic in the Carlton Gardens – you can buy plenty of yummy snacks from the many delis and bakeries that line Lygon Street.
Learn about Melbourne at the Melbourne Museum.
Pick up some books at Readings, which has been voted one of the best bookstores in the world in previous years. Many famous Australian and international writers have stopped in here for readings and book signings.
See an arthouse movie at Cinema Nova, one of the biggest independent cinemas in the southern hemisphere.
Simply wander the leafy streets, enjoying the Victorian-era terrace houses.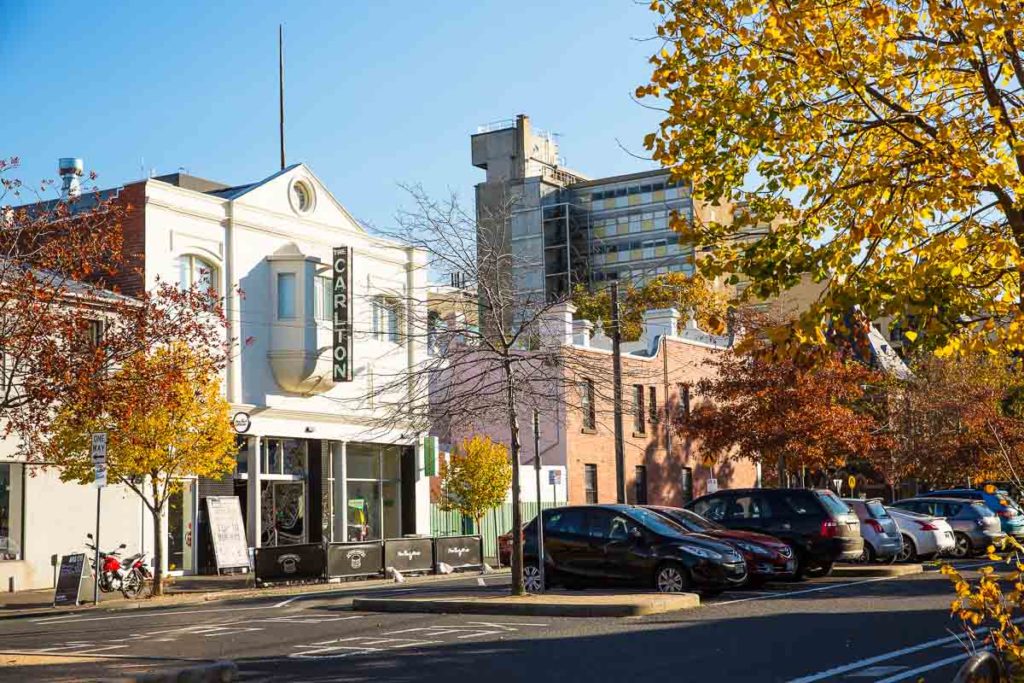 Where to eat in Carlton
Carlton is a foodie's dream and you'll be rolling yourself out of the many restaurants that are jammed into this historic Melbourne neighbourhood. Top picks include: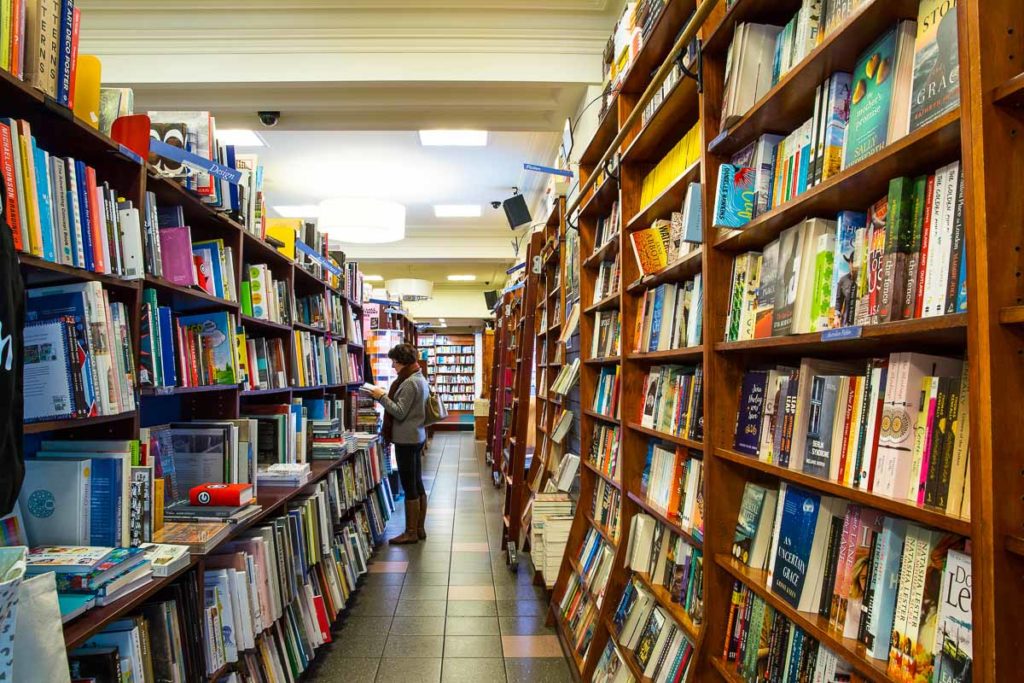 Where to stay in Carlton
Budget
Mid-range
Check out more hotels in Carlton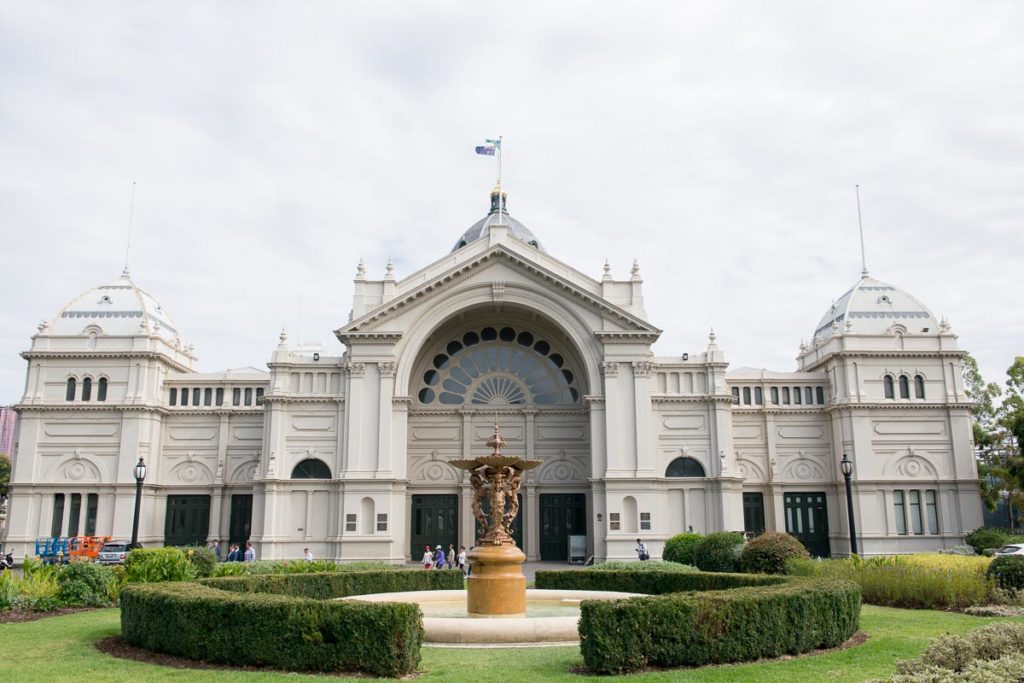 Where to stay in Melbourne: Richmond
Just a short train or tram ride from the city is Richmond, another top choice for where to stay in Melbourne. This residential, inner city suburb provides insight into the life of Melburnians but also has some great attractions.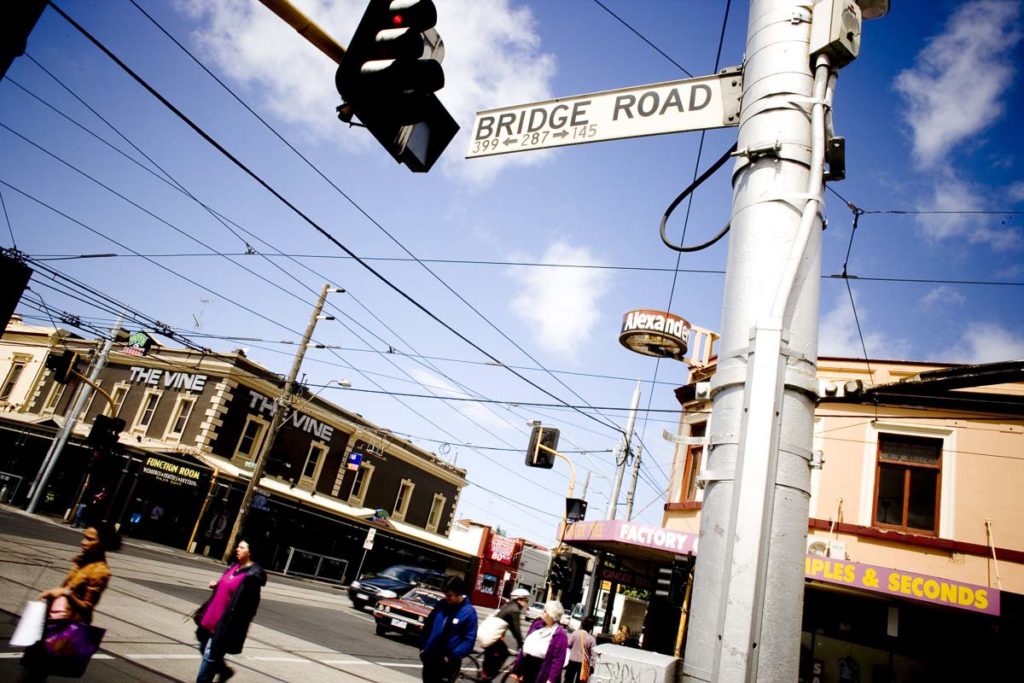 Why stay in Richmond?
Richmond is close to the city, so you're always close to everything in Melbourne. It's also a transport hub so you can pretty much get to anywhere you need from Richmond Station (a major train station).
The famous MCG is in Richmond, so sporting fans will find a great base here.
Why avoid Richmond?
Richmond might be a little too residential for some. There's also not a huge range of accommodations to choose from, so you may find yourself in apartments rather than hotels.
What to do in Richmond
Richmond is home to the 'G, the largest stadium in the southern hemisphere. Here, you can catch an AFL game, a cricket match or even tour the grounds.
Catch live music at the Corner Hotel, one of Melbourne's iconic music venues. They also do a great parma (chicken parmigiana, a must-try dish when visiting an Australian pub).
Head to Bridge Road for shopping. While the shopping scene has changed along the street, there are still bargains to be found in the factory outlets and boutiques.
Where to eat in Richmond
Richmond is where you'll find some of the best Asian food in the city. But there are plenty of other cuisines on offer.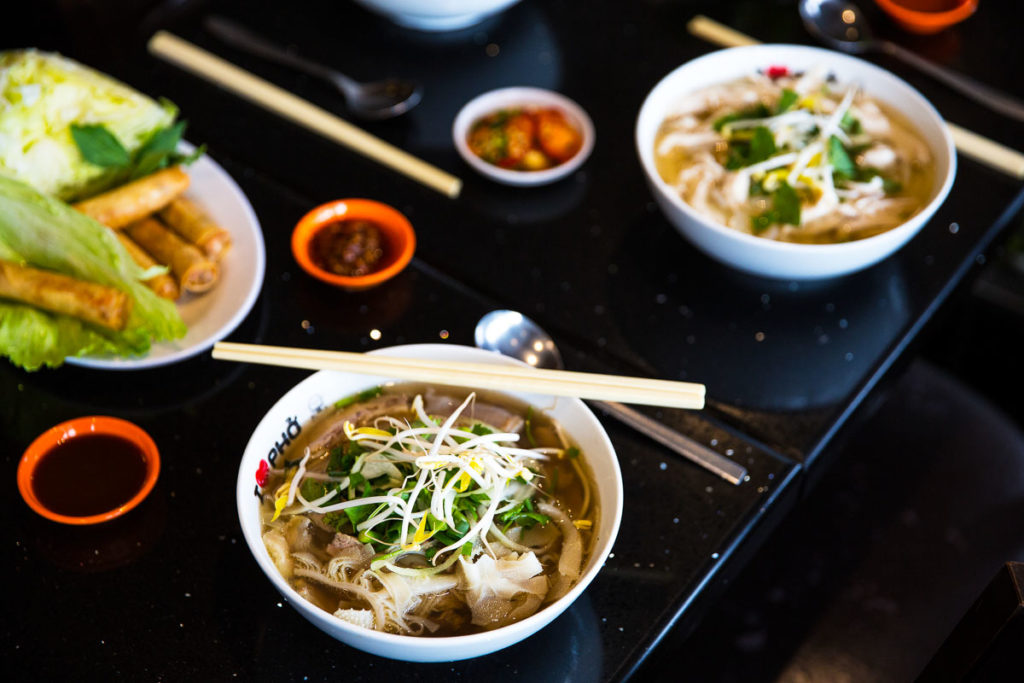 Where to stay in Richmond
Budget
Mid-range
Luxury
Check out more hotels in Richmond
Where to stay in Melbourne: Prahran
Shopaholics will be in heaven in this trendy area. It's hip, but it has a totally different vibe to Collingwood and Fitzroy.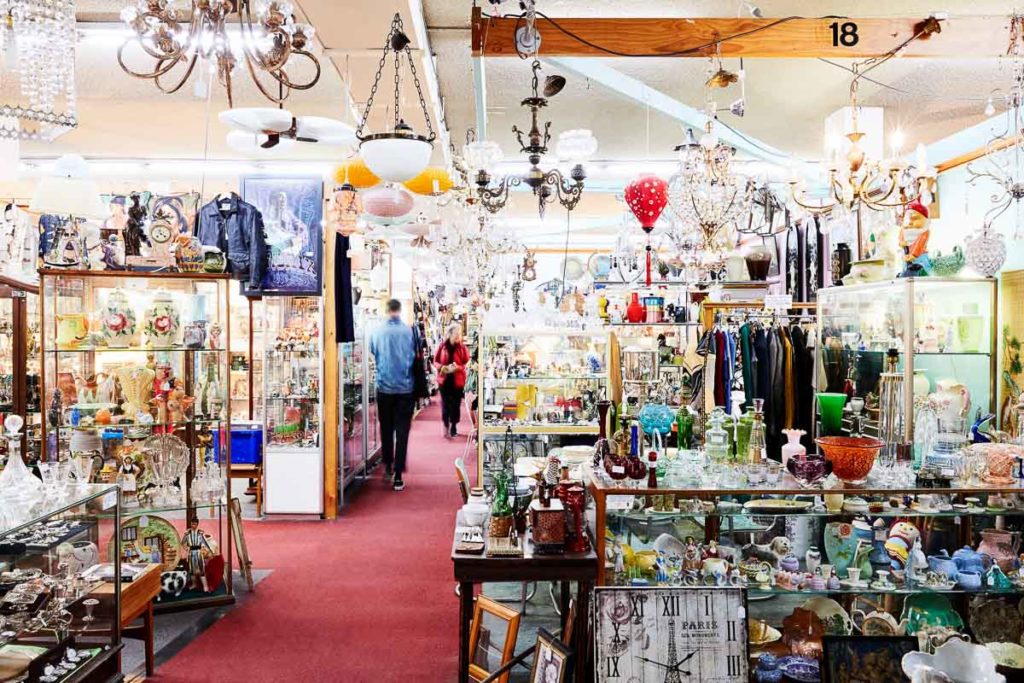 Why stay in Prahran?
As I mentioned, this is the place for shopping. If your reason for coming to Melbourne is maxing out your credit card and being seen in stylish bars and restaurants, then there are plenty of places ready to take your money.
Prahran isn't too far from the city, a 20-30 minute tram ride at most.
Why avoid Prahran?
The first reason might be because you can't even pronounce the place! You'll hear most Melburnites call it simply "Pran" in that typical syllable-dropping, drawling way of Australians.
As with other Melbourne neighbourhoods, it can be expensive, and there's not a huge number of hotels available (compared to the CBD).
What to do in Prahran
Go shopping along Chapel Street, Melbourne's iconic shopping district. This street runs through three suburbs, and along it you'll find everything from high-end designer stores to unique boutiques. There are many Australian designers to peruse, including Scanlan Theodore, Gorman and Dinosaur Designs.
Find unique treasures at vintage-lovers' delight, the Chapel Street Bazaar.
Pick up cheeses, salami and other delightful snacks at the Prahran Market, all located under the roof of a beautiful, heritage-listed building from the 1800s.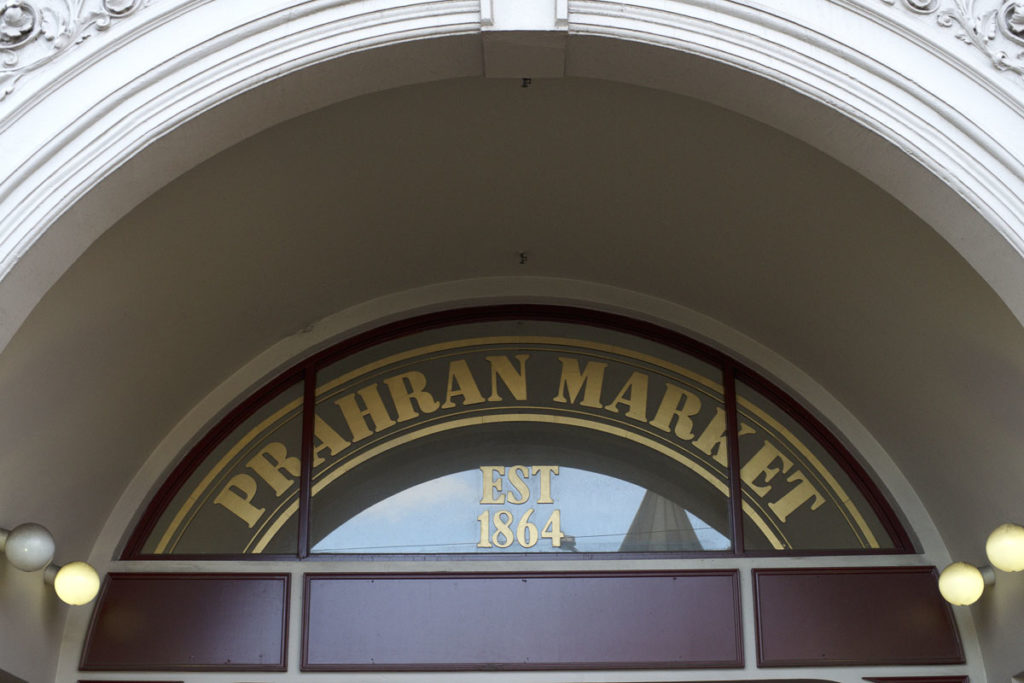 Where to eat in Prahran
Prahran doesn't disappoint when it comes to food. A few good choices: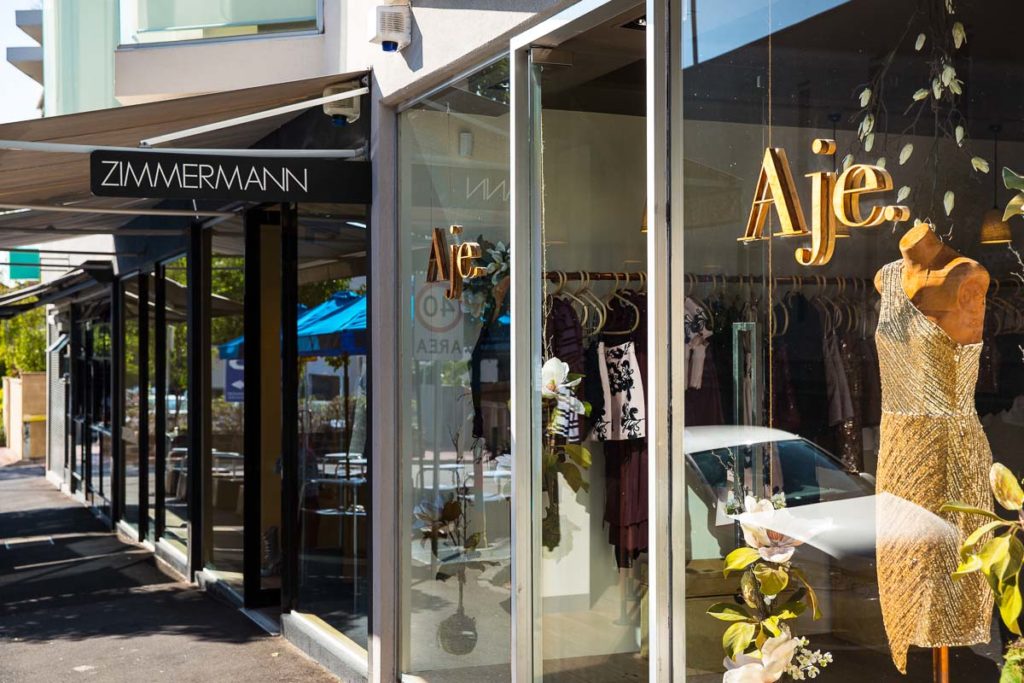 Where to stay in Prahran
Budget
Mid-range
Luxury
Check out more hotels in Prahran
Where to stay in Melbourne: St Kilda
On a sunny day, this is Melbourne at its finest: bay views, the wide esplanade, palm trees and beaches. St Kilda draws crowds for many reasons, and it's a great area for families, backpackers, music-lovers, artsy types and foodies to base themselves.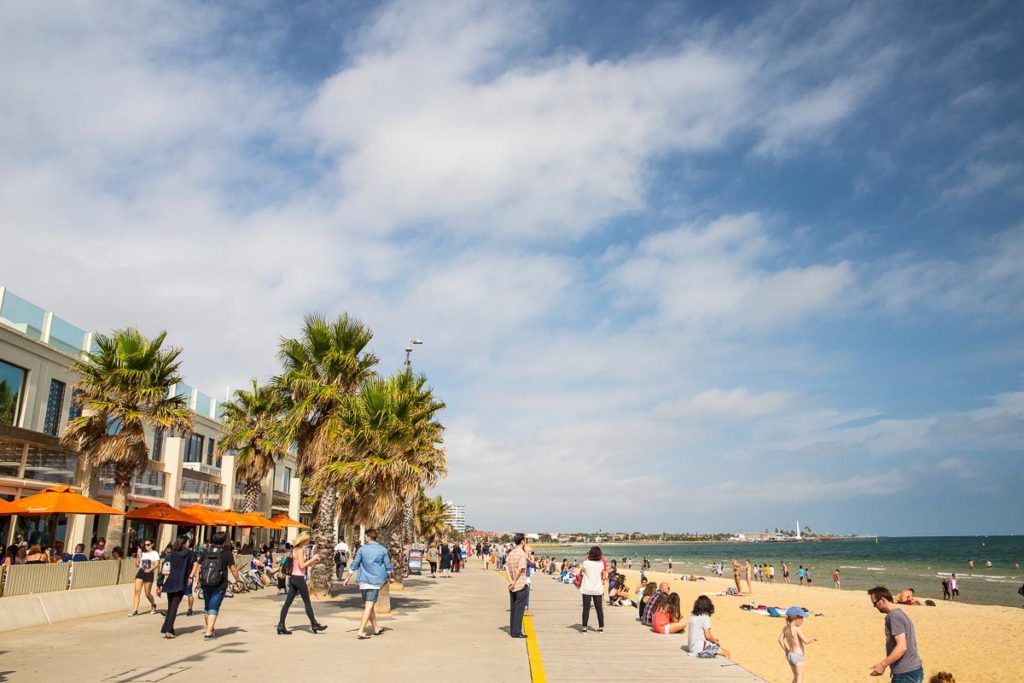 Why stay in St Kilda?
The beach attracts lovers of the outdoors, and the music and food scene just adds to the hedonistic vibe. St Kilda has plenty to suit everyone.
It's a short, 20-minute tram ride to the city, so it's a good place for people who want to experience everything Melbourne has to offer.
Why avoid St Kilda?
While St Kilda has moved on from its past reputation as a haven for hookers and junkies, it's still got a grungy vibe. Some parts of St Kilda can feel a bit unsafe at night, so avoid dark alleyways and unlit streets.
And – you guessed it – like everywhere else, it's expensive, although there are several budget places set up for backpackers.
What to do in St Kilda
Sunbathe on St Kilda Beach, a 700-metre-long slice of sand. Take a dip in the water or simply lay back and watch the kitesurfers, sailors, rollerbladers, cyclists and runners that pound the pavements and ride the waters each day.
Check out the cute little penguins that waddle up to the St Kilda Pier each night to nest. The penguins come out of the water around sunset and head back just before sunrise.
Walk out along St Kilda Pier, built in 1853. This is a great place to visit at sunset.
Ride the rickety rollercoaster at Luna Park – which is more than 100 years old! I've done it, and was scared sh*tless at every bump. Luna Park is free to enter and you can buy rides individually or unlimited passes. This is a great family activity.
Stroll through the St Kilda Botanical Gardens, established in 1859. As well as indigenous plants, there's a giant chess board, pond with a Rain Man fountain and spaces for kids to play.
Catch a gig at the Palais Theatre, an iconic venue that dates back to the 1920s. The Rolling Stones, Tom Jones and legends of Australian music have all played here.
Head to the St Kilda Esplanade Market to peruse the arts and crafts stalls. The market is held every Sunday.
Take a dip at the St Kilda Sea Baths. Located right on St Kilda Beach, natural seawater is piped in and heated to a soothing temperature. There's also a pool, restaurant, gym and bar (because who doesn't want to finish a workout with a beer?).
Where to eat in St Kilda
A foodie's paradise, St Kilda is home to iconic eateries. Make room for a few: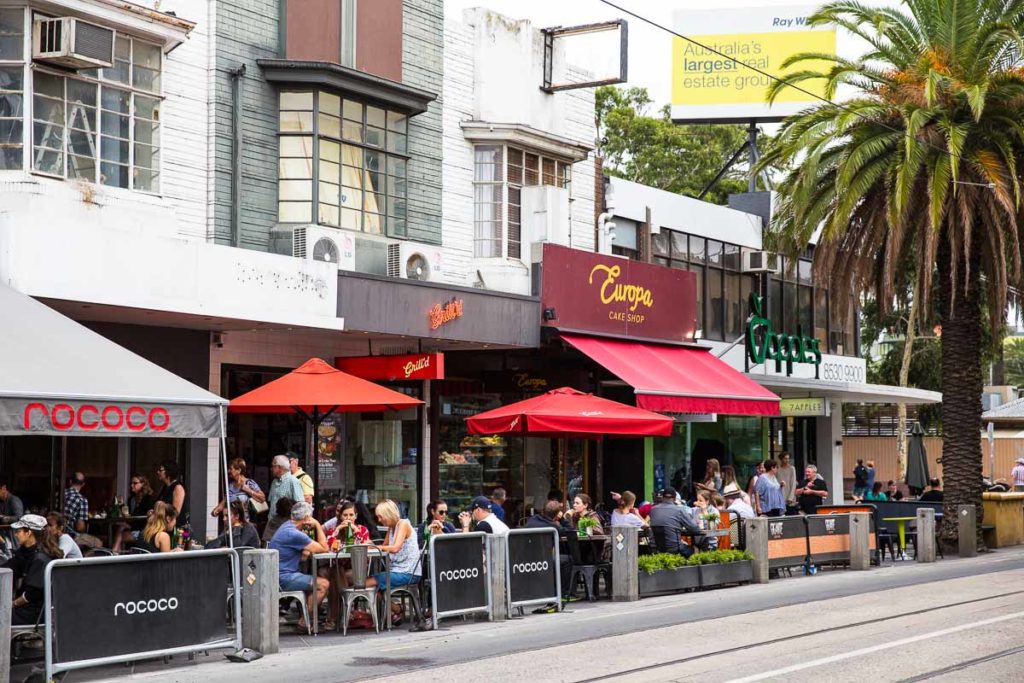 Where to stay in St Kilda
Budget
Mid-range
Luxury
Check out more hotels in St Kilda
Hopefully this post has helped you figure out where to stay on your first time or your next visit to Melbourne! If you want to explore outside of the city, check out my guides to the best Airbnbs in Victoria or day trips from Melbourne for inspiration.
What's your pick for where to stay in Melbourne? Drop any questions in the comments below and I'll do my best to help you plan your trip to Melbourne.
PIN IT FOR LATER:
Save this guide to where to stay in Melbourne so that you can book your accommodation later.