What's it like in Melbourne in spring? Put simply, usually quite glorious. The weather is warming up, the days are sunnier, and with the start of daylight savings the days get longer, meaning you can pack more into a visit to Melbourne.
Spring season in Melbourne really is one of the best seasons to visit the city. Along with the lovely weather, flowers start to emerge from their winter hibernation – and so do Melburnians, with plenty of events and activities to thaw out our bones.
For visitors, it's the shoulder season, so you should be able to find lower prices for hotel rooms and airfares – which means more cash to splash on activities and dining out.
If you're planning a trip to Melbourne in spring, here are some of the things you need to add to your itinerary.
This blog post may contain affiliate links, meaning if you book or buy something through one of these links, I may earn a small commission (at no extra cost to you).
When is spring in Melbourne?
For anyone not in the Southern Hemisphere, a reminder that the spring months in Melbourne (and across Australia) are September, October and November.
Melbourne spring weather varies. September is the tail end of winter with a hangover of some of the cold weather. Temperatures average between 8 and 17 degrees (46 to 63 Fahrenheit). It warms up in October and November, with the Melbourne average temperature around 9 to 22 degrees (49 to 71 Fahrenheit). 
October has the second-highest rainfall of the year (but never fear, there are plenty of indoor activities in Melbourne for those rainy days).
Daylight savings starts on 2 October in 2022, making spring in Melbourne even better. This is my favourite time – the days feel so much longer after the dark winter!
For full details about all the seasons in Melbourne, you can read my guide to the best time to visit Melbourne.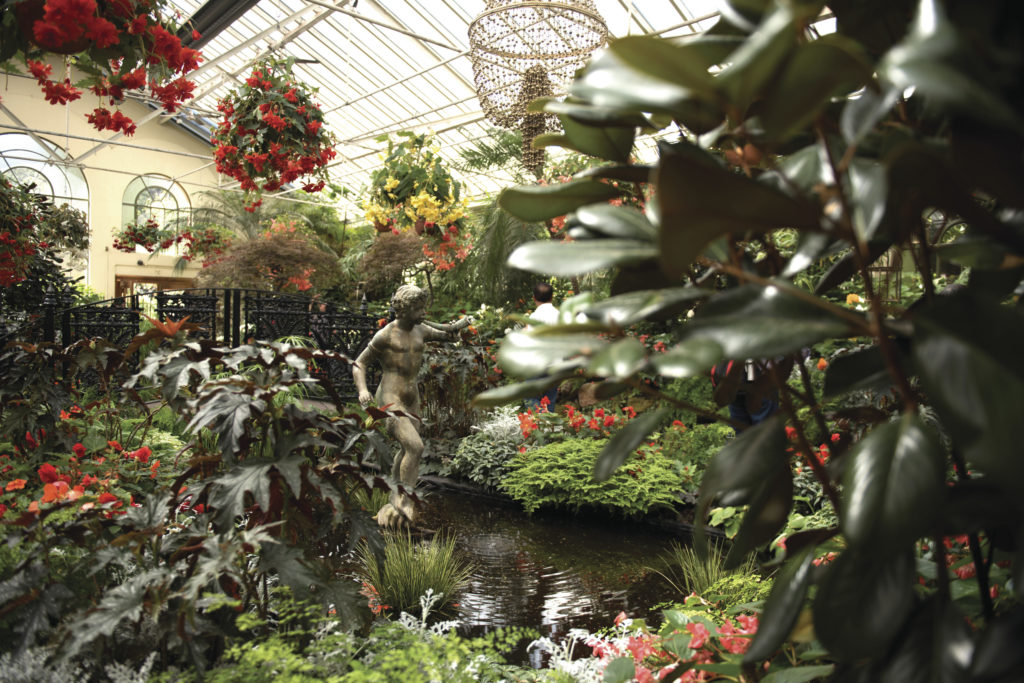 Spring public and school holidays in Melbourne
If you're trying to avoid travelling to Melbourne during school holidays – or perhaps it's the only time that you can get away – then it's handy to know the Victorian term 3 (spring) holidays. In 2022, the holidays are from 17 September to 2 October. 
As for Melbourne spring public holidays, there are two in Victoria: the AFL Grand Final (23 September) and Melbourne Cup (1 November).
What to pack for spring in Melbourne
Light jacket / windbreaker
A good backpack like this Herschel classic
Hayfever tablets if you have allergies
My advice for what to wear in Melbourne in spring? Layers so you're prepared for all weather!
Things to do in Melbourne in spring
Melbourne is charming all year round, but she really turns it on in spring. There are plenty of events and activities worth your time. Here are some of the best things to do in Melbourne during spring.
1. Explore an immersive digital gallery
The Lume is taking galleries to a whole new level. Instead of simply looking at art on walls, in this gallery you're actually immersed in the art. The digital gallery is enhanced with sound and aromas, creating a true sensory experience.
The first exhibition showcases the works of Vincent Van Gogh, and it's a really cool experience to simply sit on the ground and take everything around you in. Van Gogh is on until 9 October, after which it will be replaced by a new exhibition, Monet & Friends Alive, from 26 October.
Sessions run daily, from 10am on weekdays and from 9am on weekends, with prices starting at $39 for adults. Tickets are available online from Ticketmaster. Book online here.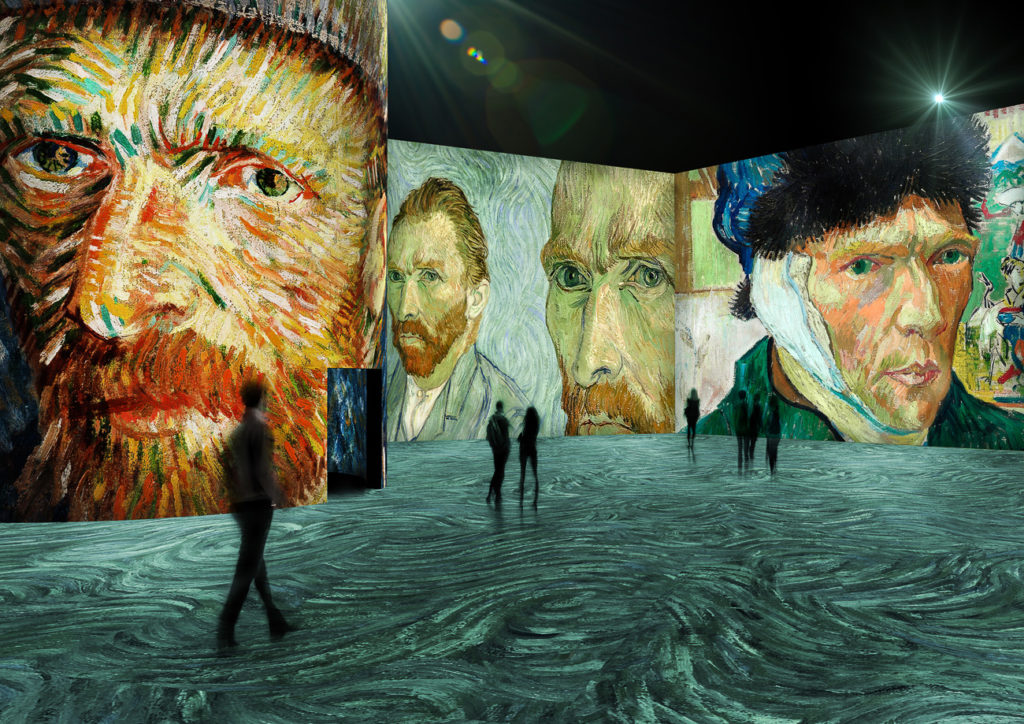 2. Pack a picnic
If there's anything that screams that spring has arrived, it's packing a picnic. Melbourne is home to some beautiful gardens, so gather up some cheeses and meats, a few sandwiches and maybe even a bottle of bubbles, and lay out a blanket on the lawns at the Royal Botanic Gardens or the Fitzroy Gardens.
Even better – solve a few clues and gather your picnic goodies on a Mystery Picnic Date. You'll end up with a basket of gourmet goodness to enjoy in a mystery location. You can do the mystery picnics with a significant other, your family or a group of friends. Read my full Mystery Picnic Melbourne review to learn more about what to expect.
3. See flowers in bloom around the city
Spring of course means flowers blooming, and there are some beautiful places in Melbourne to see nature's beauty.
The Queen Victoria Gardens, Fitzroy Gardens and Royal Botanic Gardens are obvious and easily accessible choices for seeing flowers in Melbourne in spring. Further out of the city there's the Dandenong Ranges Botanic Garden, Alfred Nicholas Memorial Gardens and Werribee's Victoria Rose State Garden.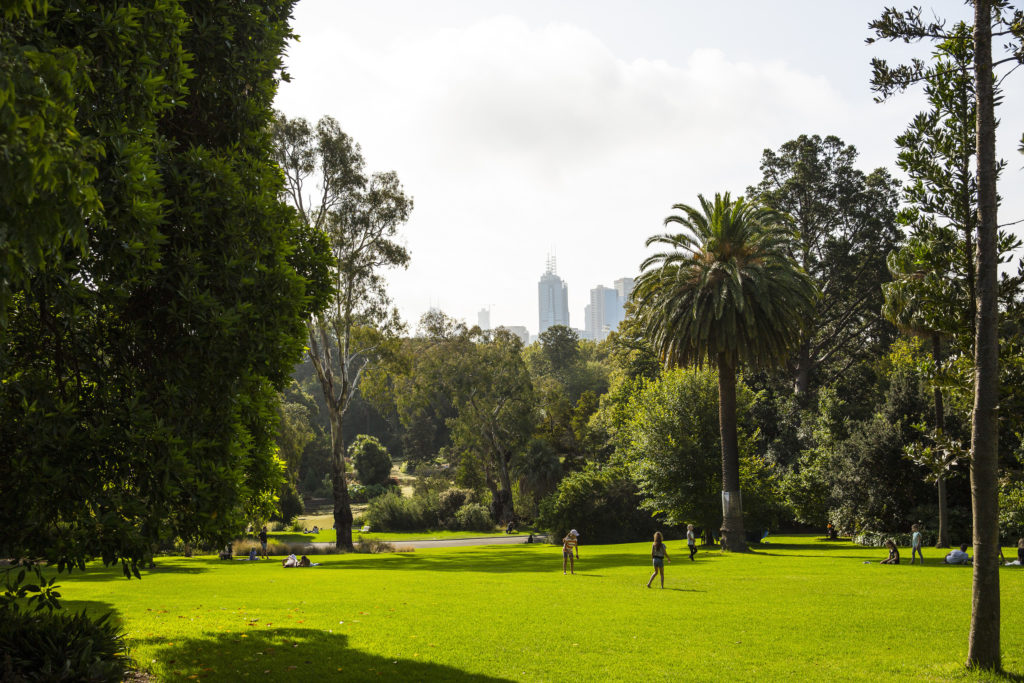 You can also head to the Melbourne Museum to take the Milparri Garden Trail and learn about the traditional uses of native plants for food and medicine, or duck into the Forest Gallery to see a living forest. While there won't be too many flowers blooming here, you'll get a wonderful taste of nature.
4. Hit up a rooftop bar or sit riverside
Melbourne does rooftop bars very well. And in spring you can shrug off the jacket and put away the heaters. 
If you're visiting Melbourne in spring, make sure you check out a few of these rooftop bars:
Good Heavens, with its fun vibe
Loop Project Space & Bar, which is cosy but very cool
Rooftop Bar, the favourite go-to of many
Siglo, for Parliament House views (although mind the cigar smokers)
Naked Upstairs, for awesome views of the city
Johnny's Green Room, for Italian food and Carlton views
As well as a rooftop bar, we Melburnians also love one by the river. Riverland is tucked in under Fed Square, an all-day beer garden with prime river frontage. Arbory Bar & Eatery stretches 100 metres along the riverfront – and springtime in Melbourne heralds the return of Arbory Afloat, a pop-up floating bar that'll have you thinking you're on the Amalfi Coast.
Ponyfish is a classic spot – sitting smack bang in the middle of the river. It's small but mighty, serving up great cocktails and snacks.
5. Explore the Fitzroy Gardens Conservatory
The Fitzroy Gardens Conservatory has reopened to visitors with a flourish of blooms. This stunning Melbourne tourist attraction is housed in a building in the style of a Spanish mission.
With five displays each year, the space is filled with the sight – and smell – of stunning flowers meticulously cared for and displayed.
The Conservatory is open daily from 9am to 5pm. There are a few closures throughout spring in Melbourne as displays are changed: 19-23 September and 31 October to 4 November.
6. Cheer on a footy team at the Grand Final
Will your team make the final? Even if they're bottom of the ladder, there's no denying the excitement around Melbourne when the Grand Final weekend draws closer.
Unless you're a club member or lightning quick when tickets go on sale to the general public, it may be tricky to get tickets to the grand final. 
But that doesn't mean you can't cheer on your pick at a pub or with a group of mates.
And if you do miss out on tickets to the actual game, the AFL Grand Final Parade takes place in the city the day before the big game.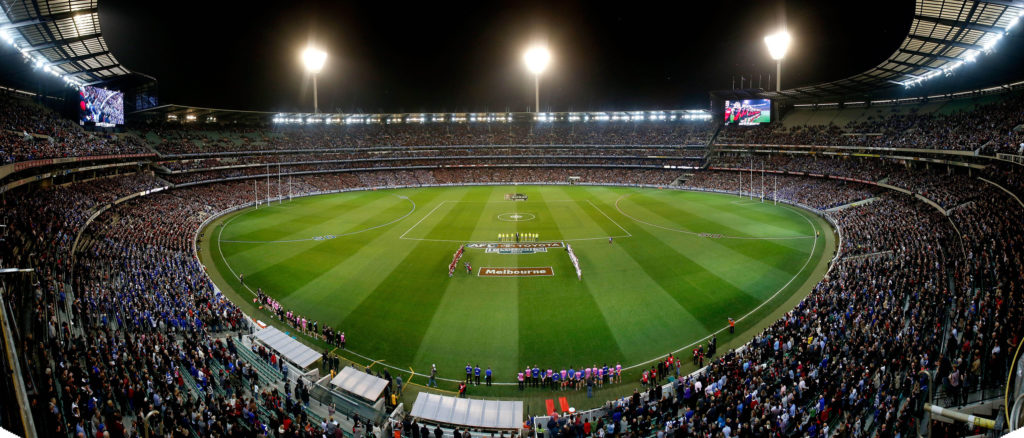 7. Sway to the smooth sounds of jazz
Melburnians – and visitors to the city – will be treated to the smooth sounds of jazz as part of the Melbourne International Jazz Festival from 14-23 October. Shows will be held at various venues. 
The program includes acts from Australia and New Zealand, as well as performers from as far away as the USA, Italy, Chile and Brazil.
8. Explore the city on foot
Now that the weather's warming up, it's time to pound the pavement and see the city. Check out Melbourne's famous laneways and arcades, or catch a street artist in action.
There are several walking tours that cover history, art and culture. I list quite a few in my guide to the best Melbourne tours, both free and paid tours. Otherwise, Melbourne is such a walkable city, you can easily while away a few hours on a self-guided tour of the city highlights.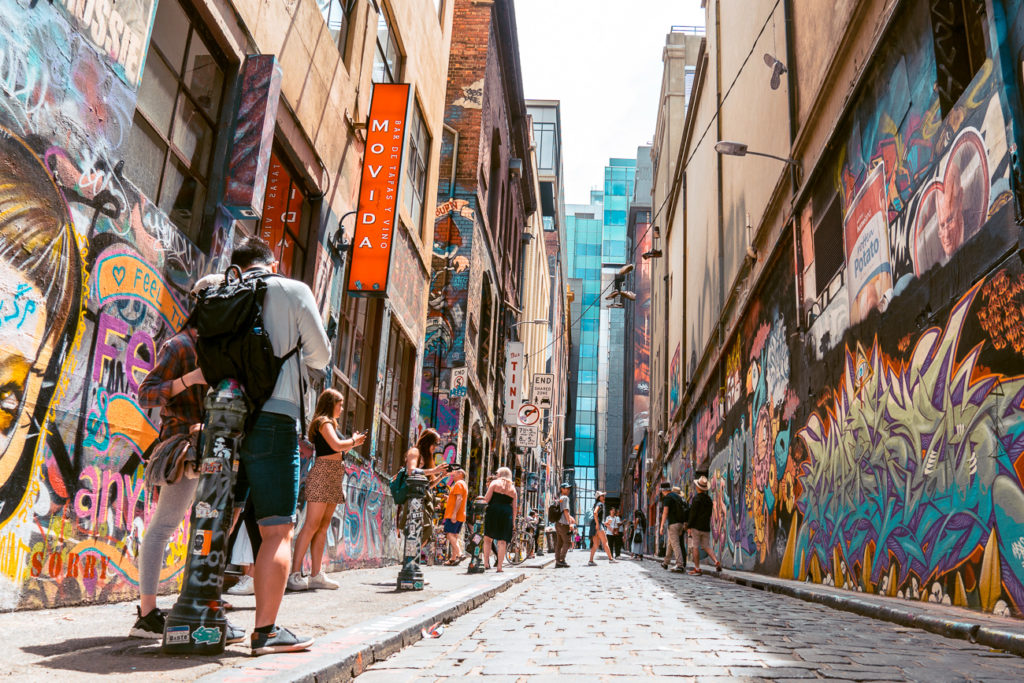 9. Go for a hike near the city
There are some great hikes that you can do close to the city if you feel like stretching your legs on a sunny day. 
If you don't have a car, strolling along the Yarra River is nice. Start next to Fed Square and walk east through Birrarung Marr, crossing back over the other side at the Church Street Bridge. Or go a little further up to Herring Island and cross at MacRobertson Bridge.
Jump on public transport to tackle the Yarra Bend Trail, where you might see kookaburras, flying foxes and yellow-tailed black cockatoos. There are several trails, ranging from 850 metres to 6.3 kilometres.
Further out of the city, the Dandenong Ranges National Park is a lush rainforest crisscrossed with hiking tracks. A popular and fairly easy one is the 1000 Steps (Kokoda Track Memorial Walk), a 2.8km-return trail.
10. Get frocked up for the Melbourne Cup Carnival
Over a week, Melburnians pull out their best suits and don their most glam frocks for the events that make up the Melbourne Cup Carnival.
From "the race that stops a nation" – the Melbourne Cup – to Oaks Day and Ladies Day, attendees are dressed to the nines and there to watch the horses or watch the fashion. 
Get tickets for the Spring Racing Carnival online. Dates for 2022 are 29 October to 5 November
11. Get your dog fix at the Melbourne Dog Lovers Show
Puppies, puppies, puppies! 
Dog lovers will be in heaven at Melbourne Dog Lovers Show, scheduled for 14-16 October. Be inspired to pamper your pooch with doggy manicures, cheer along at the sheepdog speed trials and try not to adopt all the rescue dogs in the Adoption Zone. There are also plenty of educational workshops and sessions to help you care for your pet.
12. Pose for pics at the Tesselaar Tulip Festival
Surround yourself with an explosion of colour at this annual tulip festival. 
Located in Silvan, an hour east of the CBD, the Tesselaar Tulip Festival runs from 10 September to 9 October. There's plenty of space to set up a picnic, or enjoy the food, live entertainment and tractor rides on site.
Adult tickets are $32.50 with children under 16 free. I'd recommend booking well in advance, especially if you want to visit on a weekend. Access is between 10am and 5pm daily.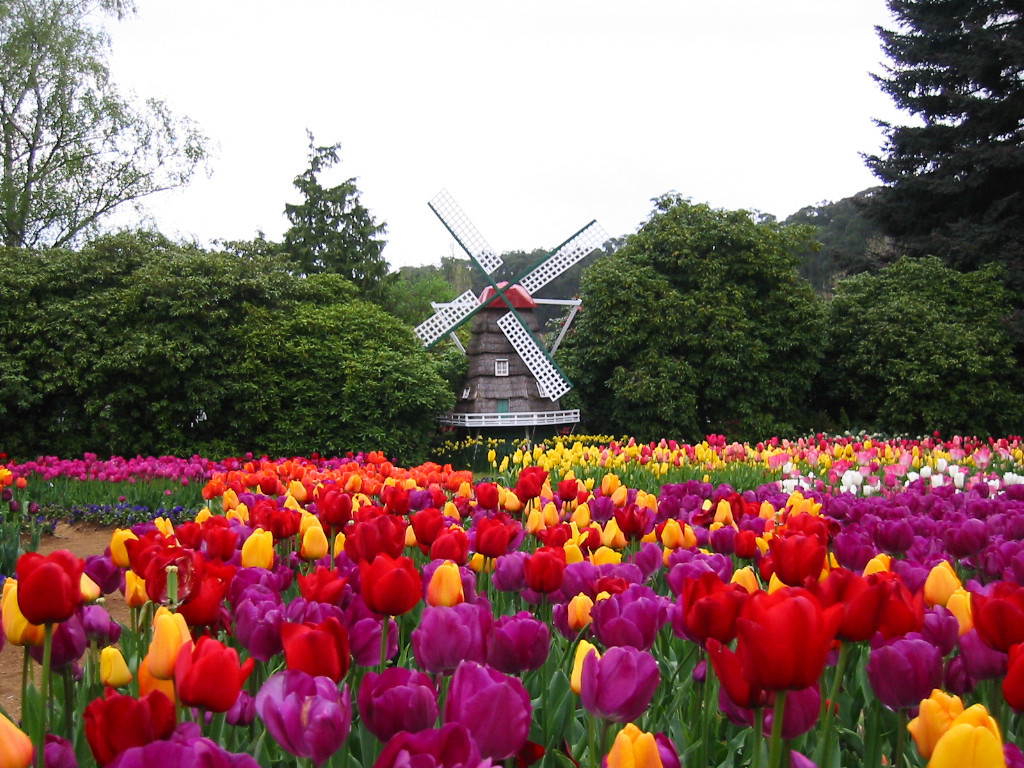 13. Get out on the water
Allowing people to captain their own boats down the river could be a foolhardy business model – but it sure is a lot of fun! In the past few years, a couple of companies have popped up allowing people to self-drive their own boat down the Yarra River. Go Boat and On A Boat are the two companies currently offering the chance to motor down the river. 
You can BYO your own picnic food and drinks, and hand over the reins (rudder?) to a member of your group while the rest of you enjoy the view.
BYO captain's hat!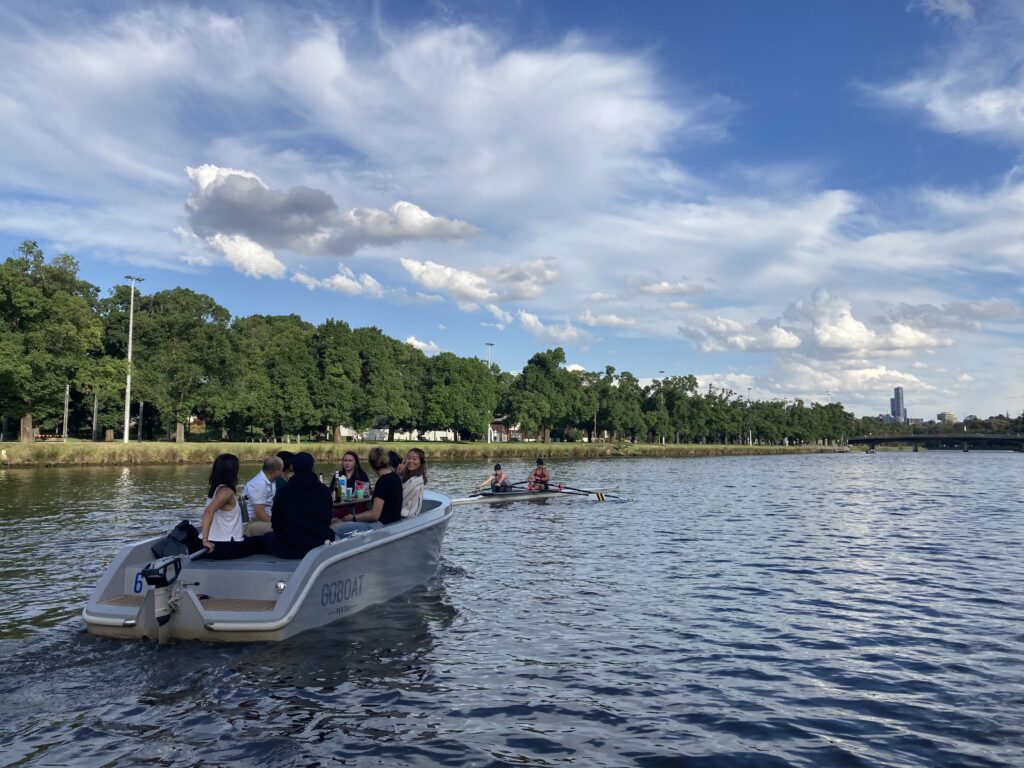 14. Learn about the mysterious nocturnal world
Melbourne Museum's new exhibition, Tyama: A deeper sense of knowing, is designed to teach visitors about the nocturnal world.
In this immersive exhibit you'll be transported to another world through digital environments. You'll learn about using sound to see like a bat and learn from fish how to sense without touch.
15. Grab a showbag at the Royal Melbourne Show
The Royal Melbourne Show is back after a two-year hiatus– and there's a bonus this year, as kids under 14 can go to the show for free.
There'll be the usual fun to be had: games, rides, livestock shows, cooking demonstrations and, of course, sheds full of showbags.
There's also a fab line up of nighttime entertainment from acts including Baker Boy, The Veronicas and Sneaky Sound System.
The show runs from the 22 September to 2 October. Tickets and information can be found online here.
16. Revel at Oktoberfest
Can't make it to Germany this year? No worries! Join the hordes for Melbourne's version of Oktoberfest.
Dig out your best lederhosen and prepare for a fun-filled extravaganza on the St Kilda Foreshore. There'll be entertainment, music, rides and PLENTY of beer.
Hofbräuhaus in the CBD also has plenty of Oktoberfest fun planned. The festivities kick off on 17 September and run until 29 October.
17. Check out a show
Melbourne is known for our theatre, and this spring in Melbourne we have some great shows underway, including:
18. Light up at ACMI
ACMI has brought some of the Tate's collection to Melbourne, with more than 70 pieces on display, all linked by the theme of light.
The works in the Light: Works from Tate's Collection exhibition span 200 years and include paintings, sculptures, photography and the moving image.
The exhibition runs from 16 June to 13 November. Find out more at ACMI's website.
19. See a spectacular light show at the Heide Museum
Light shows seem to be all the rage this winter! British artist Bruce Munro is presenting his first museum exhibition in Australia at the Heide Museum of Modern Art in Melbourne's north.
The museum will stay open until late from Thursday to Saturday so that people can enjoy Bruce Munro: From Sunrise Road. Displaying pieces both indoors and outdoors, it's sure to be an incredible show.
The exhibition runs until 16 October and tickets can be booked online.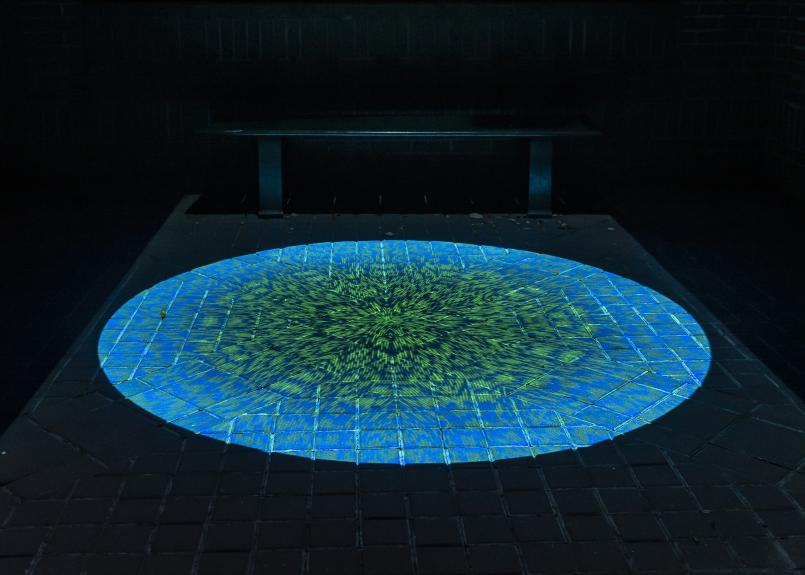 20. See an augmented art world
A brand new augmented reality trail through Melbourne will have you seeing things on your screen that aren't there!
AR. Trail creates the city's largest, free augmented reality (AR) art trail. The exhibit is a collaboration between Fed Square, Koorie Heritage Trust, ACMI and NGV, and with the help of an app on your phone you'll be able see artworks adorned across the city's art precinct.
It's on until 30 September. You can find out more and download the app online.
21. Get spooky at Abbotsford Convent
A new exhibition at Abbotsford Convent will see mythical figures and hybrid forms emerging from the darkness.
Interspecies and Other Others will transform the convent gardens and buildings through video and sound art, sculpture, installation and performance– and it's completely free.
Catch this after-dark exhibition until 2 October. More information available on the Abbotsford Convent website.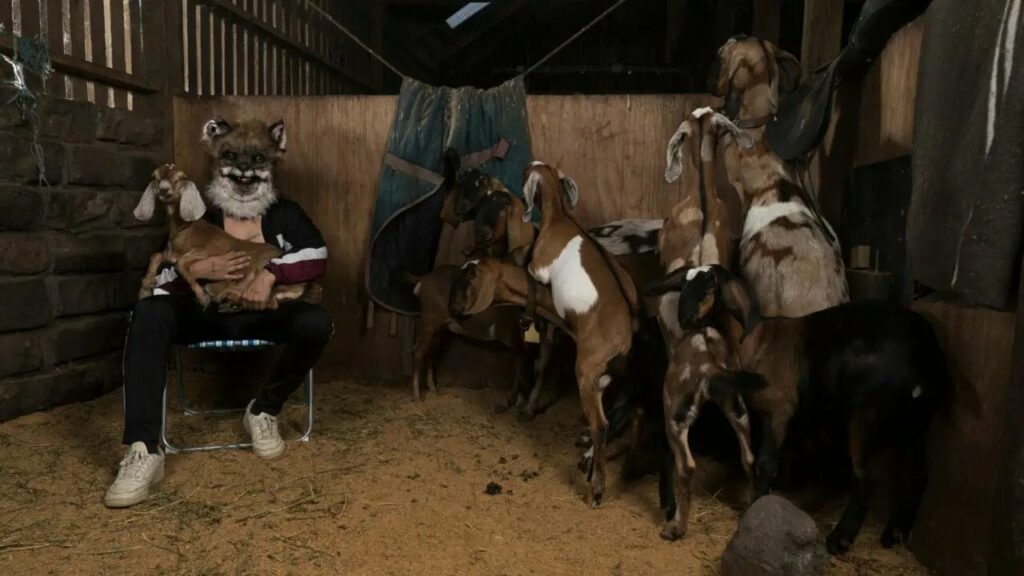 22. Read Daniel Johns' teenage diaries
For anyone who grew up listening to Silverchair or had a crush on the band's young frontman, Past, Present & FutureNever is for you.
Curated by Johns himself, it includes memorabilia from his childhood and then his fast track to fame. As John says: "For 45 minutes, people can physically time-travel back to my childhood and into the FutureNever in a way that provides a greater insight into my creative process and personal life than any live concert could ever hope to achieve."
The exhibit is at Rialto Melbourne until 9 October. Tickets online here.
23. Nibble on noodles
The Night Noodle Markets is back! Get a taste of the world, with cuisines from China, Korea, Thailand, the Philippines and more represented at this tasty market.
The market kicks off on 10 November until 27 November at Birrarung Marr. Each night will bring something different, with entertainment including lion dances and pop-ups from well-known restaurants and breweries.
Bring a picnic blanket and your appetite!
More info: Melbourne Night Noodle Markets
24. See Rone's works at the Flinders Street Station Ballroom
If you've never been in Flinders Street Station's abandoned upstairs wing, now's your chance. Melbourne street artist Rone is bringing his incredible art to the Flinders Street Station Ballroom in October.
In "Time", eleven installations will transport visitors to post-World War II Melbourne. Each will feature Rone's distinctive murals and incredible set designs in a fully immersive scene.
Book tickets online– but do so quickly, this is bound to sell out!
Final thoughts on visiting Melbourne in spring
Melbourne in spring is divine, and it's probably one of the best times to visit the city, especially if it's your first time. There's a lot to do and great weather to get you out and about. 
PIN IT FOR LATER:
Save this spring in Melbourne guide to Pinterest and start planning your visit.