Spending a weekend in Melbourne is always a good idea. No matter the time of year, there's always a great festival or event on, the dining scene is phenomenal and ever-changing, and you can make your weekend as relaxed or as jam-packed as you wish.
If you're planning to spend 2 days in Melbourne, I've pulled together a few itineraries so you can pick and choose the type of trip you want. From a romantic weekend in Melbourne, to a trip away with mates, to the perfect family getaway, these four completely different Melbourne itineraries have something for everyone.
I've lived in Melbourne for almost half my life, and these itineraries draw on all my favourite things to do here, as well as the activities I always recommend to friends and readers of this blog when they're planning a trip to Melbourne.
A few things you'll notice about these visit Melbourne itineraries:
I've got you coming in on a Friday and leaving on a Sunday – but you can easily adapt this to your personal Melbourne travel plans, especially if you've got longer than 48 hours in Melbourne
I recommend basing yourself in the CBD to make it easier to get everywhere during your 2 day Melbourne itinerary
Let's start planning your perfect Melbourne weekend itinerary!
Option 1: Weekend in Melbourne for Couples
Maybe you're celebrating an anniversary, maybe you've booked a weekend away without the kids or maybe you just want to head to Melbourne to check out what's new in the city. Whatever your reason, Melbourne is a great destination for a romantic weekend away.
Friday evening
Drop your bags at your hotel then start your weekend in Melbourne with a few drinks at a bar or a casual dinner.
Try Bar Margaux for cocktails paired with one of the city's best burgers or Supernormal for Asian delights (the lobster roll is famous – I could eat about five of them!). Have a nightcap at Eau de Vie or Beneath Driver Lane.
Saturday morning
Start your morning with brunch at Higher Ground (bookings essential) or Operator Diner. (Although if you're in a hurry, avoid Higher Ground – the service is terribly slow.) Don't need to start the day with a full breakfast? Grab a takeaway coffee and bagel from Manchester Press instead.
Take a stroll around the city. If it's your first time visiting Melbourne, the following walk will take you past some of the top Melbourne attractions. And if you've been here before, you can check out what's new in the city since your last visit.
Start at Fed Square, stopping in at ACMI or the Ian Potter Centre, or just enjoying the people watching. Cross Flinders Street to check out the street art in ever-popular Hosier Lane.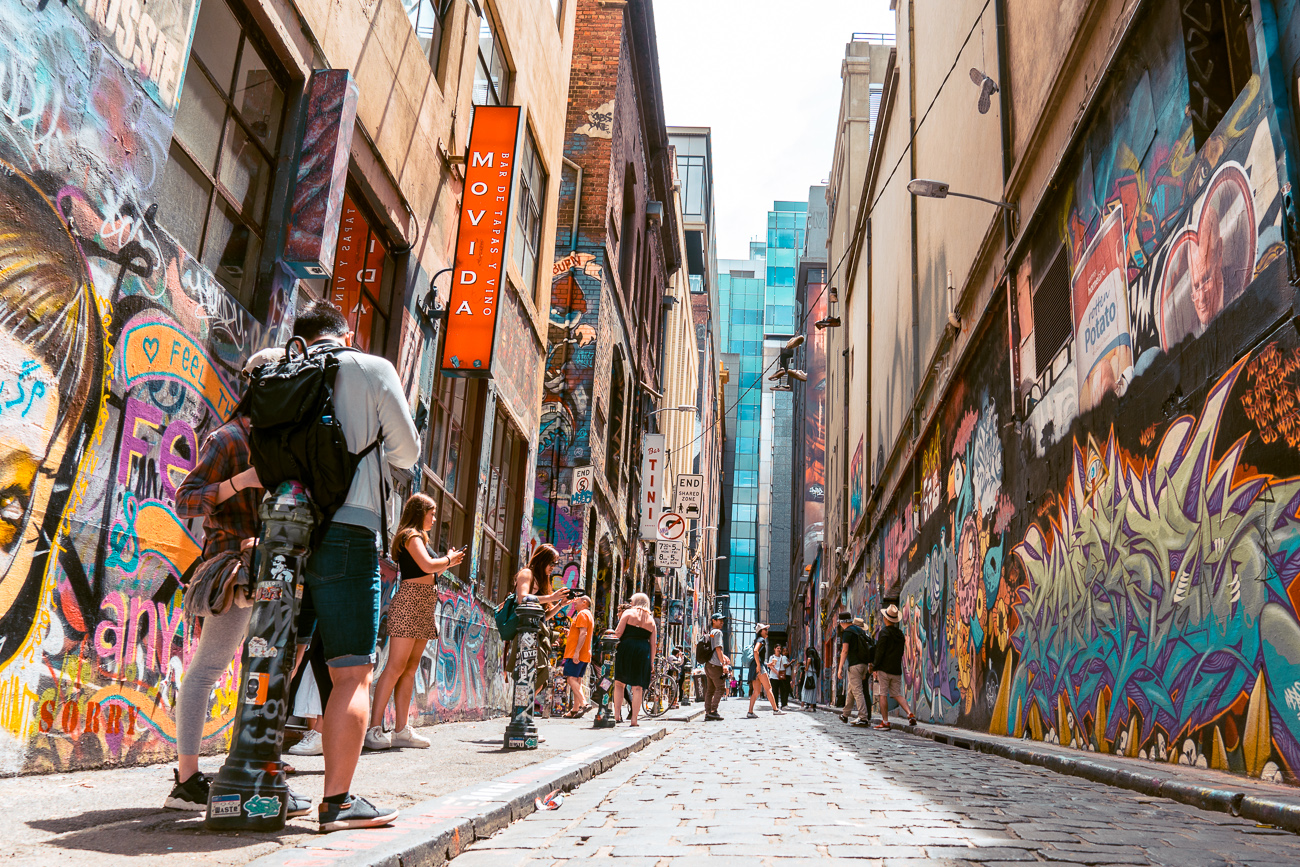 Wander down Swanston Street, passing St Paul's Cathedral to admire its English Gothic Revival style. Continue on to the Bourke Street Mall, making sure you stroll through the Royal Arcade and Block Arcade.
Continue down Swanston Street to Chinatown. If it's lunchtime by now, stop for dumplings at HuTong or ShanDong Mama. 
Further down Swanston Street, the State Library Victoria is one of Melbourne's most beautiful buildings. Take in the view above the La Trobe Reading Room or admire the soaring columns and original skylights in Queen's Hall.
Saturday afternoon
In the afternoon, head over to a museum or gallery. NGV International is a perennial favourite – check out their latest exciting blockbuster show. Its sister gallery, Ian Potter Centre: NGV Australia, features the best in Australian art.
If the weather's nice, take a wander through the Royal Botanic Gardens. For something that's definitely romantic, book a punt on the lake. 
You could even skip the dumplings I mentioned earlier and organise a Mystery Picnic. To find the goodies for your picnic, you'll need to solve a series of riddles. Then, lay down a picnic blanket in the Botanic Gardens and enjoy the delicious food you've found. Read my full Mystery Picnic Melbourne review for more info.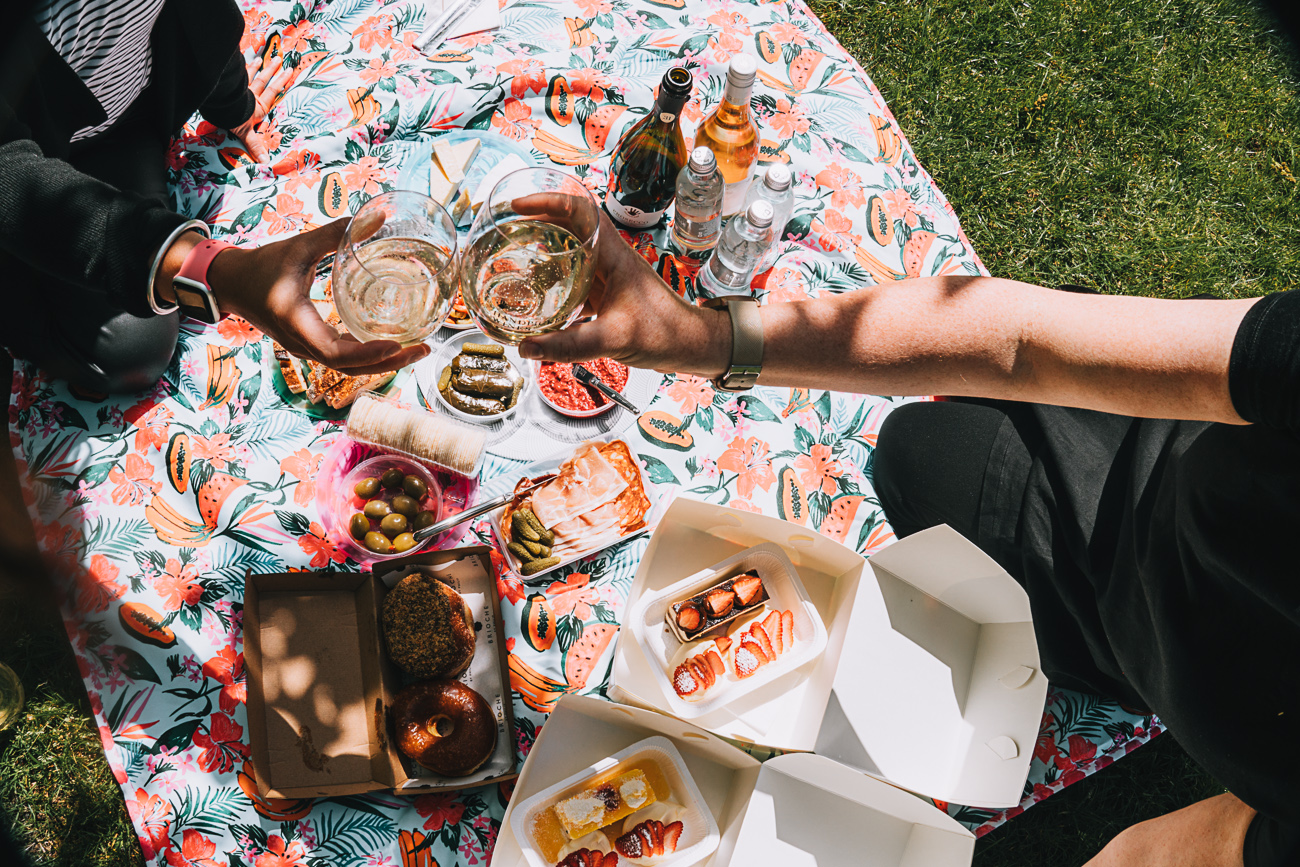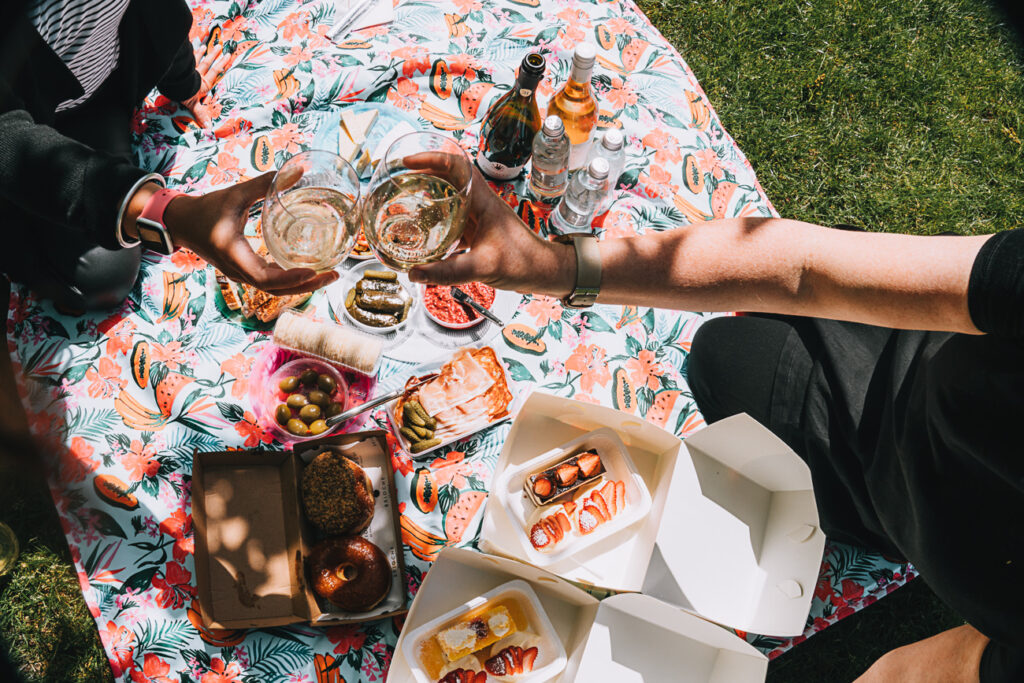 Later, head to a rooftop bar for an afternoon drink. Siglo has great views over Parliament House, while Loop Bar is cosy but cool.
Saturday evening
Head out on the town again. If you want to stick to the CBD, grab Italian from Tipo 00, Spanish tapas from MoVida or modern European from Embla.
Then, grab a final drink from Eau de Vie or Dessous.
Alternatively, see what's happening in other parts of the city.
In Fitzroy and Collingwood, book a table for two at Cutler & Co or Marion before a night cap at The Everleigh or Black Pearl.
Over St Kilda way, if it's a really special date, do the degustation at Attica – the food is amazing and the service unpretentious. It's pricey though! For something more reasonable, Stokehouse and Cafe Di Stasio are staple date night choices.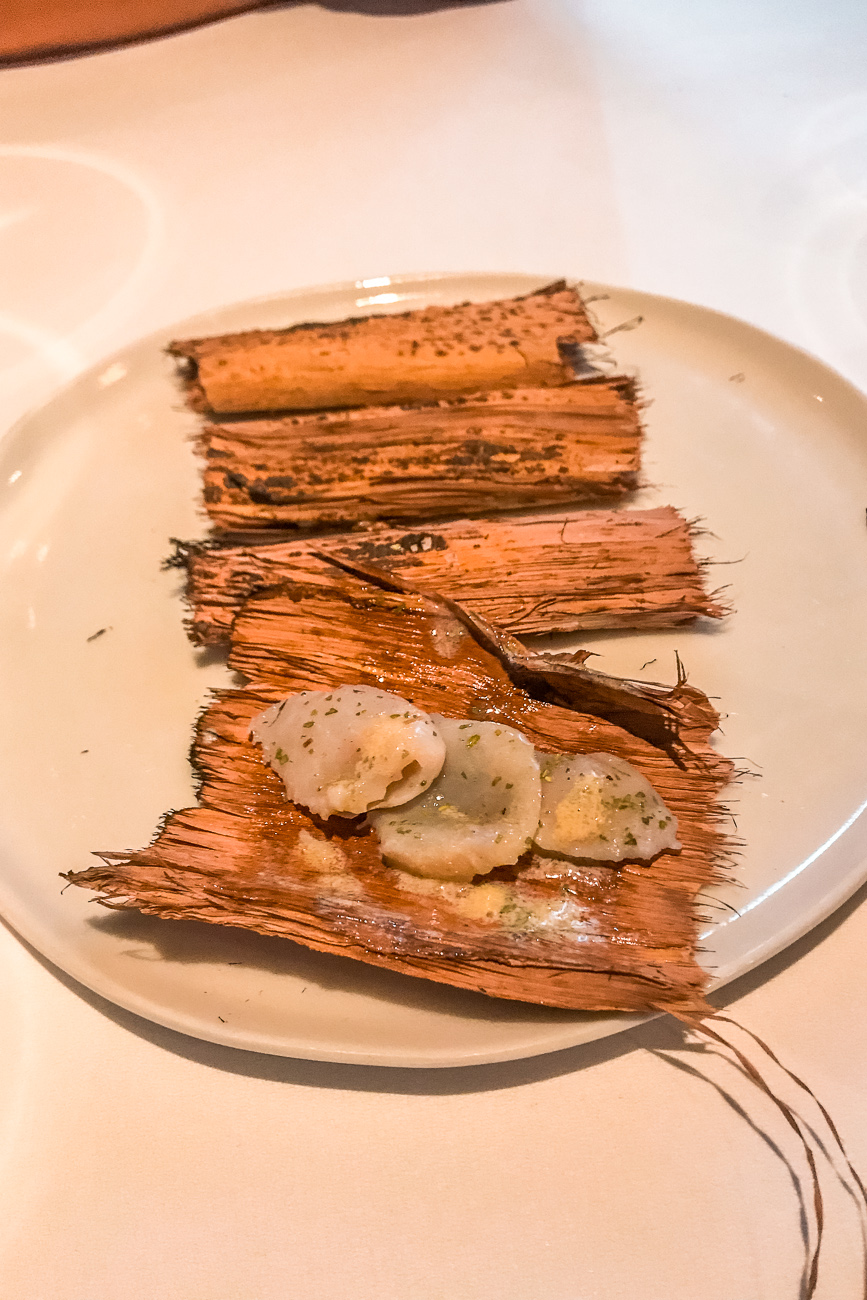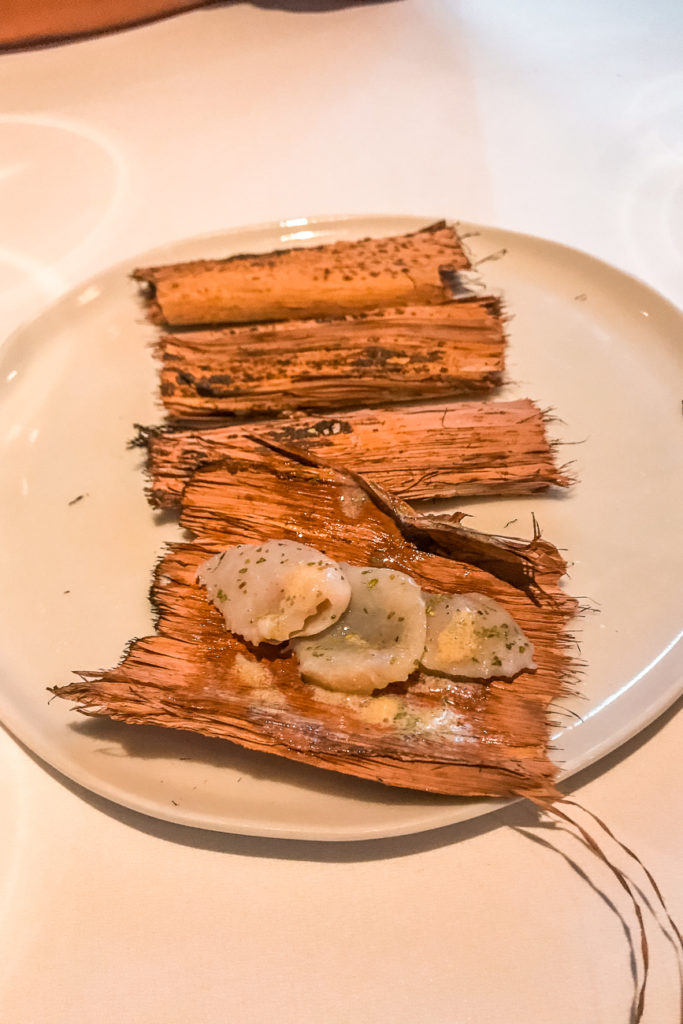 South of the river, fire and smoke bring out the flavours in the dishes at Matilda, while Maha East is a Middle Eastern delight.
For Saturday dinner in Melbourne, I recommend making a reservation several weeks in advance to secure a table.
Sunday morning
End your visit to Melbourne with brunch and market browsing.
In Collingwood, the breakfast at Archie's All Day is always a good choice. After your final Melbourne meal, browse the handcrafted goods at The Rose Street Artists' Market.
Or, end your trip in St Kilda, with brunch at Fitzrovia and a stroll through the St Kilda Esplanade Market, held every Sunday from 10am to 4pm.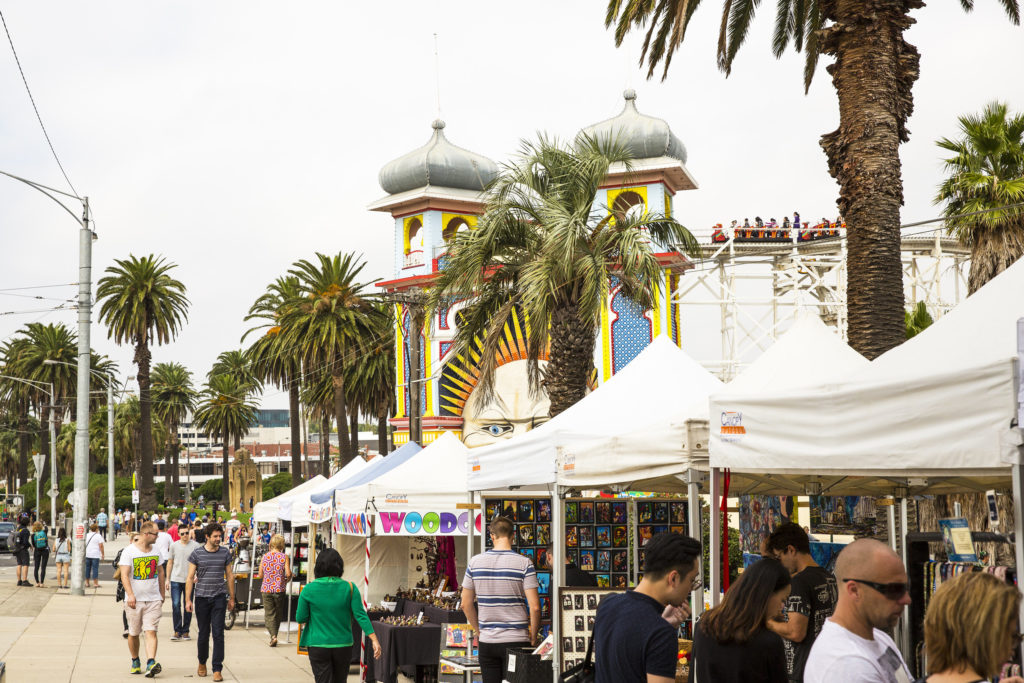 Where to stay on a couple's weekend in Melbourne
Luxury hotel W Melbourne is the perfect setting for a romantic weekend away. My husband booked my birthday weekend here and it was just beautiful – the pool is incredible.
Frequently crowned the best boutique hotel in Melbourne, the Adelphi Hotel is in a great location, while the rooms at Ovolo Laneways come with a complimentary minibar.
Option 2: Family weekend in Melbourne
Melbourne is a great place to bring kids, with plenty of activities that will keep children of all ages happy. This 2 days in Melbourne itinerary covers a lot of ground, so pack some good walking shoes and lots of snacks. 
Read on for what to do in Melbourne with kids, but if you need to sub any of these activities based on your kids' ages, then take a look at my full guide to the best things to do in Melbourne with kids.
Friday evening
After arriving in Melbourne, if your kids don't mind heights, start your trip to Melbourne by taking in the view of the city from the Eureka Skydeck. The city sparkles from this height.
Grab an easy dinner at one of the dumpling restaurants in Chinatown or book a table at Transport Public Bar in Fed Square, a great spot for parents to enjoy a drink while the little ones peruse the kids' menu.
Saturday morning
Take advantage of the buffet at your hotel and fuel up for the busy day ahead.
Jump on the free, historic City Circle Tram for a fun ride around the city. You'll pass by some of the major Melbourne tourist attractions with commentary about the history of the city. As a great introduction to the city, it's one of the must dos in Melbourne.
The City Circle Tram provides easy access to many of the city's fascinating museums. The Melbourne Museum is home to dinosaur exhibits, creepy crawlies and Australia's most famous horse, Phar Lap. Over at Fed Square, the recently refurbished ACMI pays homage to video games, cinema, television and pop culture. 
Saturday afternoon
After the kids have learned a few things, hop on a tram bound for St Kilda. 
In St Kilda, grab lunch at Mr Wolf or Cowderoy's Dairy. Then, wander along St Kilda Esplanade and plop yourselves on the sand for a bit if the weather's cooperating.
At Luna Park, ride the rollercoaster and bash around on the dodgem cars, or have some fun in the Mirror Maze.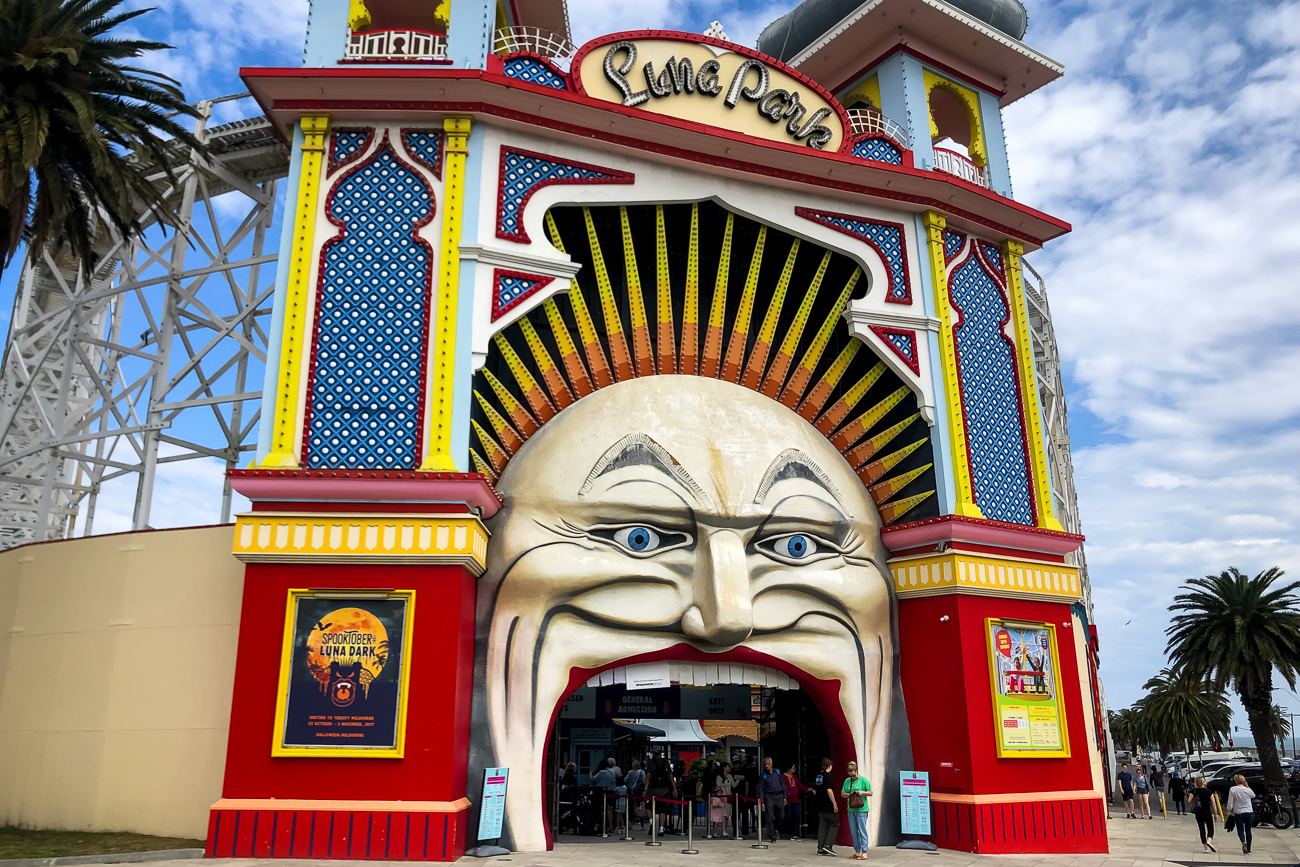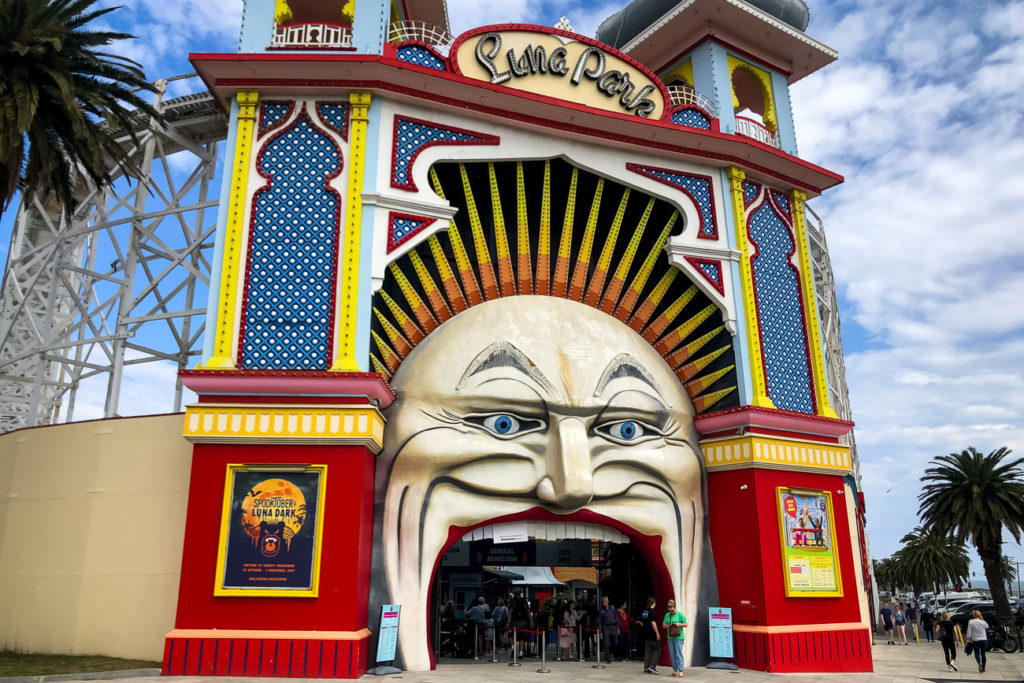 Saturday evening
It won't be long until the evening's entertainment arrives. Every night, Little Penguins waddle their way up to nest under the St Kilda Pier. Be here just before dusk to get a good viewing spot. Coupled with a beach sunset, this is a great way to end a long day and will be a highlight of your Melbourne trip.
Dinner options in St Kilda are pizza from Banff or the typical kids' menu dishes at Republica.
Sunday morning
On Sunday morning, head to the Queen Victoria Market to pick up some fresh breakfast goodies like croissants and toasties and a hot chocolate from Mork or Koko Black. Don't forget to sneak in a few hot jam doughnuts from the American Doughnut Kitchen.
End your weekend in Melbourne taking trick pictures at ArtVo or a tour of the MCG. Kids love the sheep, guinea pigs and other farm animals at the Collingwood Children's Farm (plus there's a café with coffee for the adults!).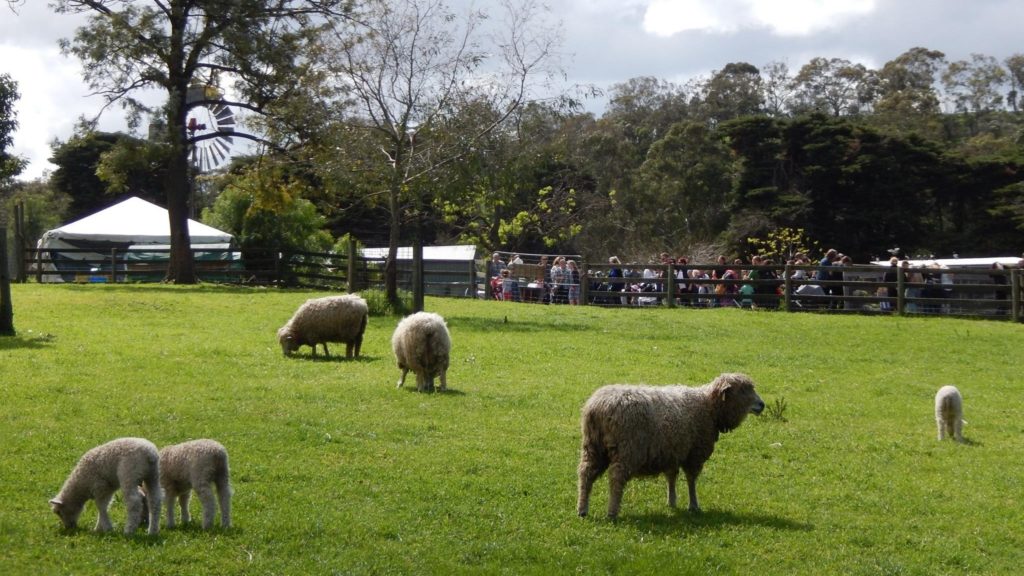 Family-friendly accommodation in Melbourne
Crown Metropol in Southbank is a fun family choice – the amazing pool is popular with young ones. If you want the flexibility of a kitchen, then book one of the apartments at Adina Apartment Hotel Melbourne. I have a full guide to the best family accommodation in Melbourne with more options, including other areas of the city.
Option 3: Girls' weekend in Melbourne
Grab the girls and spend a weekend exploring Melbourne together. Whether it's a hen's party, a birthday celebration or a mother-and-daughter getaway, Melbourne is a great city for a girls' weekend, with plenty of restaurants, bars, theatre shows and entertainment to keep everyone happy.
Here's a great 2-day Melbourne itinerary that ticks all the boxes.
Friday evening
Start out by heading to Fitzroy and Collingwood for dinner. You won't believe all the food at Smith & Daughters is plant based, while the hip loft area at the Panama Dining Room is complemented by the modern menu.
Then, hit up a few bars. The prohibition-themed The Everleigh does killer cocktails. Feel like dancing? The beats at the Night Cat will have you shaking your hips until the wee hours. Check out my full Fitzroy neighbourhood guide for more food and drink suggestions.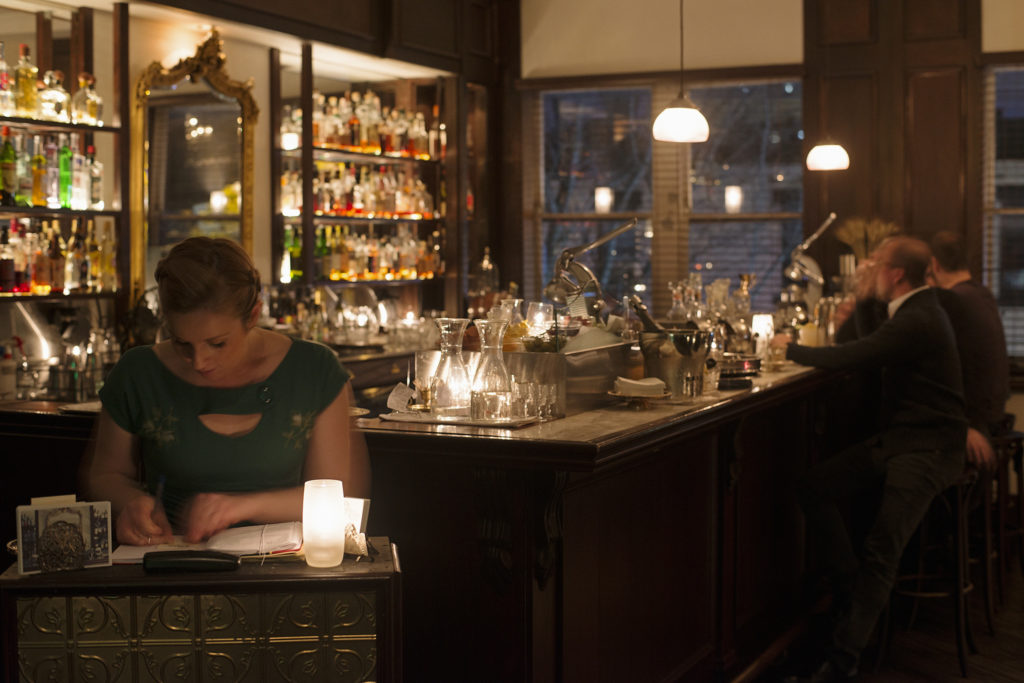 If the buzz of Chapel Street is more your scene, then book a table at Firebird or Tokyo Tina.
Saturday morning
Start your weekend in Melbourne with a leisurely brunch at Higher Ground or Hardware Société. 
No visit to Melbourne is complete without coffee. Grab a takeaway coffee from Brother Baba Budan and then spend the morning exploring Melbourne's laneways and arcades, checking out the street art and stopping for photos. 
Hosier Lane is ever popular – and ever-changing, with street artists constantly changing the face of this laneway. AC/DC Lane and neighbouring Duckboard Place are also worth a stop, as is the lush urban jungle mural in Meyers Place. I love the framed artworks stuck to the walls of Presgrave Place.
Saturday afternoon
Depending on your mood, you could while away an hour or two wandering through NGV International. Australia's oldest gallery is a national treasure, with room after room filled with enthralling, provocative and absorbing artworks. 
But if it's relaxation you're after, booking in for a spa day should be your afternoon plan. Miss Fox is a favourite of day spa lovers, with dozens of treatments designed to send you into a dreamy state. Try the Wander Within Ritual, where your worries will be scrubbed away with a delicious-smelling coconut sugar scrub – and finish with a glass of Champagne.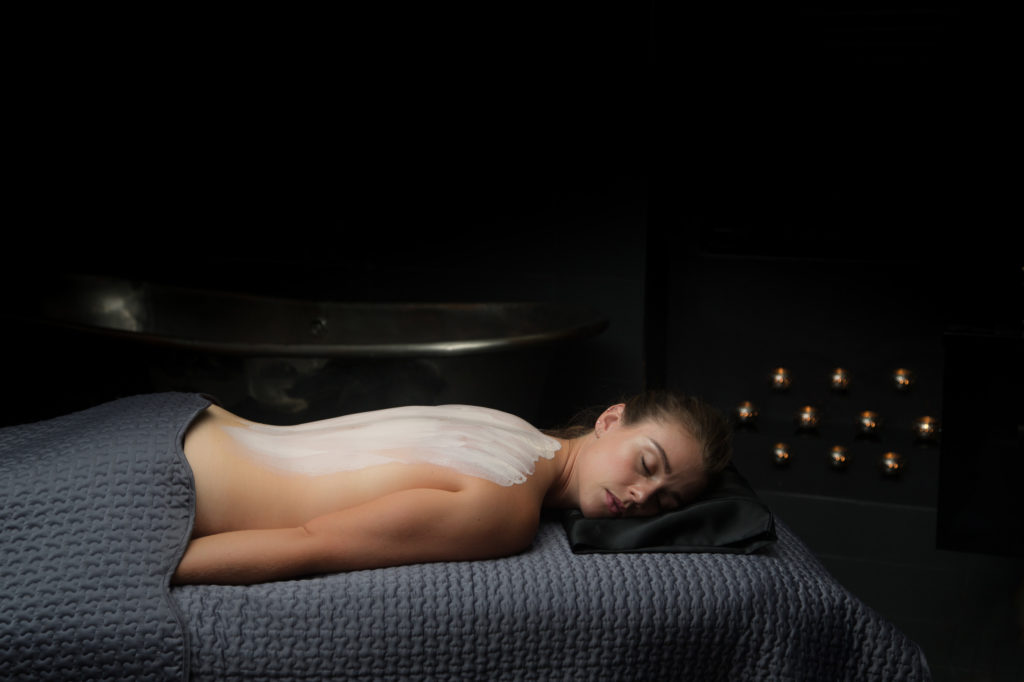 Saturday evening
On Saturday night, it's time for a fun night out at the theatre. Check what's on at Melbourne's theatres. Her Majesty's Theatre, the Princess Theatre and the Regent Theatre are all a spectacle in themselves, with gorgeous architecture and long histories.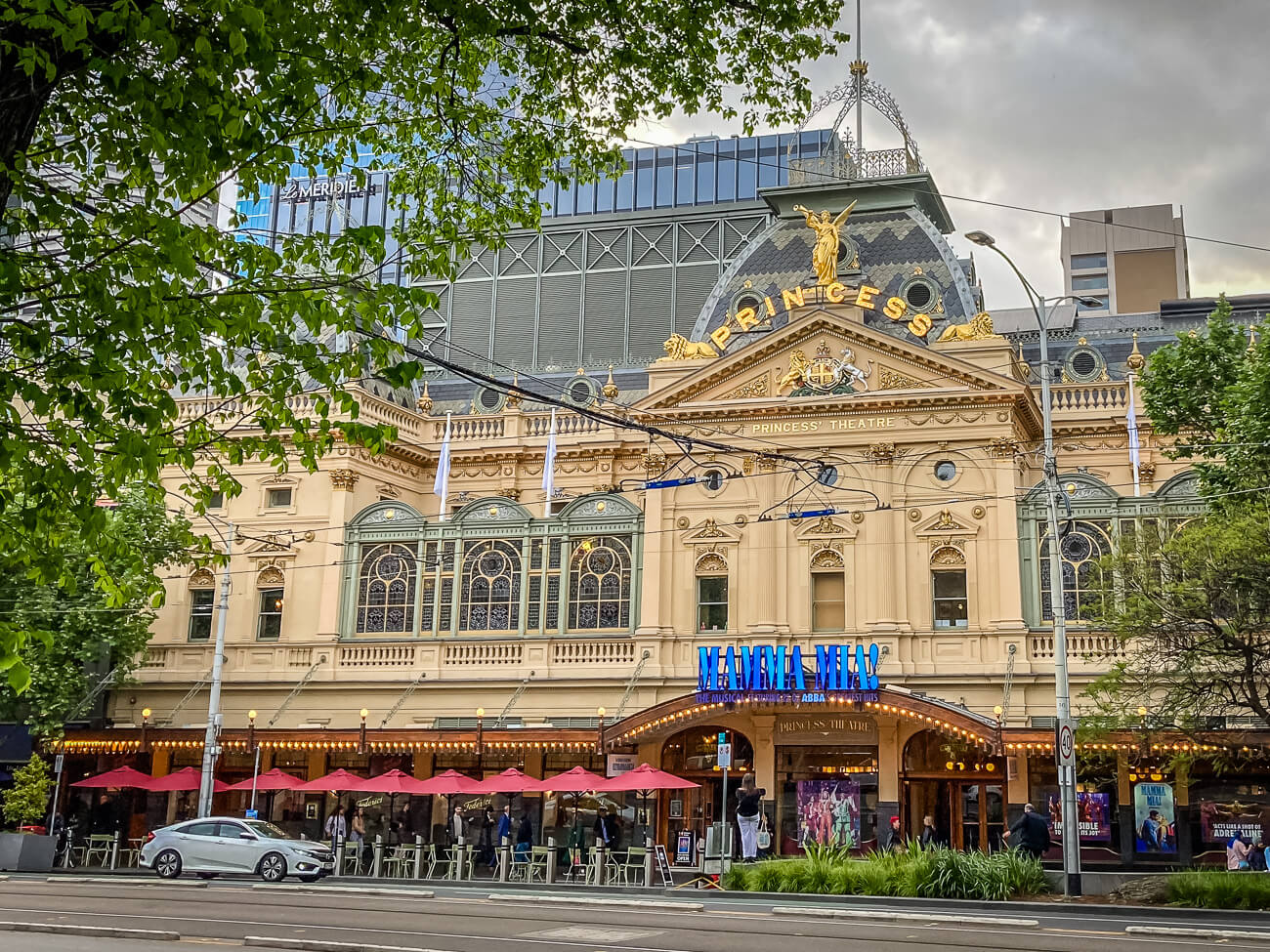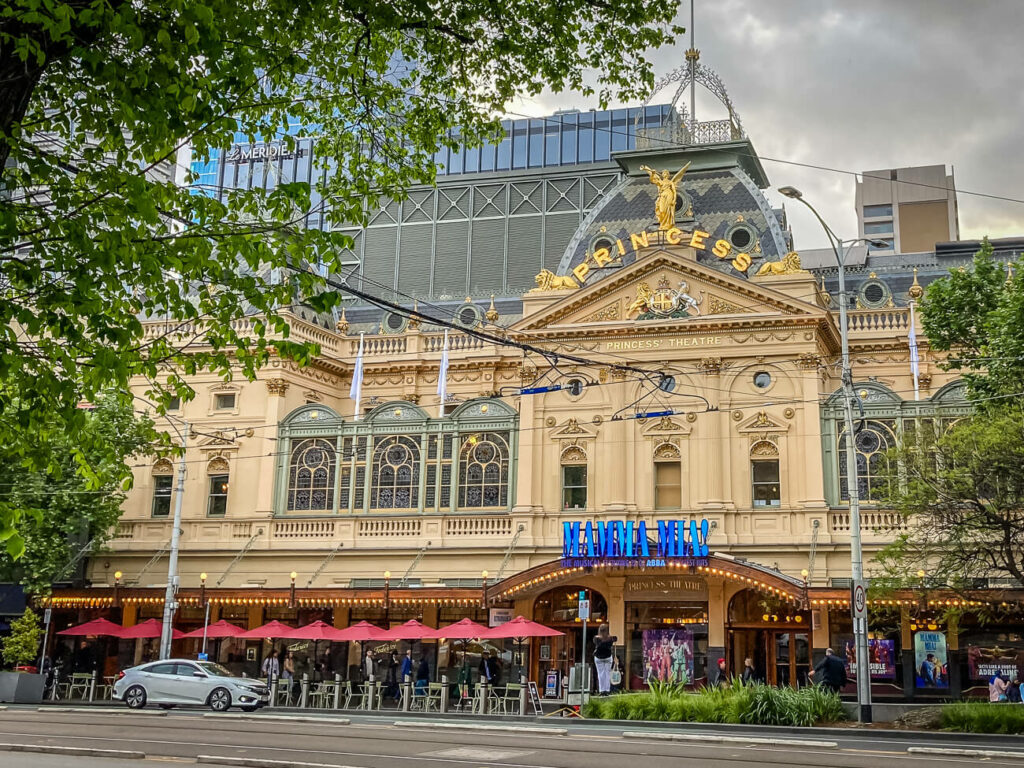 When the show is done, grab a late-night meal at popular Mexican spot Mamasita or share some tapas at Bomba. A nightcap at hidden laneway bar Eau de Vie or the glamourous Gimlet at Cavendish House is a must. Lui Bar is famous for their espresso martinis.
Sunday morning
Pick up some flaky, melt-in-your-mouth croissants from Lune and a coffee from Axil Coffee Roasters (the Melbourne Central branch is open on weekends) to fuel some last-day shopping.
Bargain hunters should head to DFO South Wharf for factory outlet shopping with plenty of brands on sale, while Emporium and Melbourne Central are packed with everything from affordable labels to high-end brands.
Where to stay during a girls' weekend in Melbourne
Ovolo Laneways on Little Bourke Street has 2-bedroom rooms with a terrace – perfect for a girls' weekend away. The serviced apartments at Mantra on Little Bourke are spacious and stylish.
Option 4: Boys' weekend in Melbourne
Wondering what to do in Melbourne in 2 days with your mates? With just two days in Melbourne you can pack in plenty of footy, food and fun. 
Friday evening
If it's the footy that's drawn you to Melbourne, get tickets for a Friday night footy match. Cheer on your favourite team while downing a nutritious dinner of meat pies, chicken souvas and pizza.
If you're at the MCG, grab a beer after the game at the London Tavern Hotel or Richmond Club Hotel. If the game's at Marvel Stadium, then Platform 28 or Hightail Bar have you covered.
For those who aren't here for the footy, head to Holey Moley for a fun night out sinking golf balls and beers.
Or check out the live music scene. Take a look at what gigs are on at the Corner Hotel, Cherry Bar or Northcote Social Club.
Saturday morning
Have a sleep in on Saturday morning – but not for too long. There's a lot to get through in Melbourne in 2 days itinerary. Start off by scoffing down some Eggs Benny from Krimper Café (bonus: it's down a super cool laneway) or the breakfast burger at Café Andiamo in Degraves Street. 
Get nostalgic at ACMI, reminiscing over old TV shows, retro video games and other pop culture picks.
Saturday afternoon
In the afternoon, join a street art tour led by actual street artists. Melbourne Street Tours zips through the city's popular laneways plus lesser known alleyways, with background explanation on different artworks. The tour ends at the Blender Street studio in West Melbourne with beer, wine and snacks. It's one of the best walking tours in Melbourne.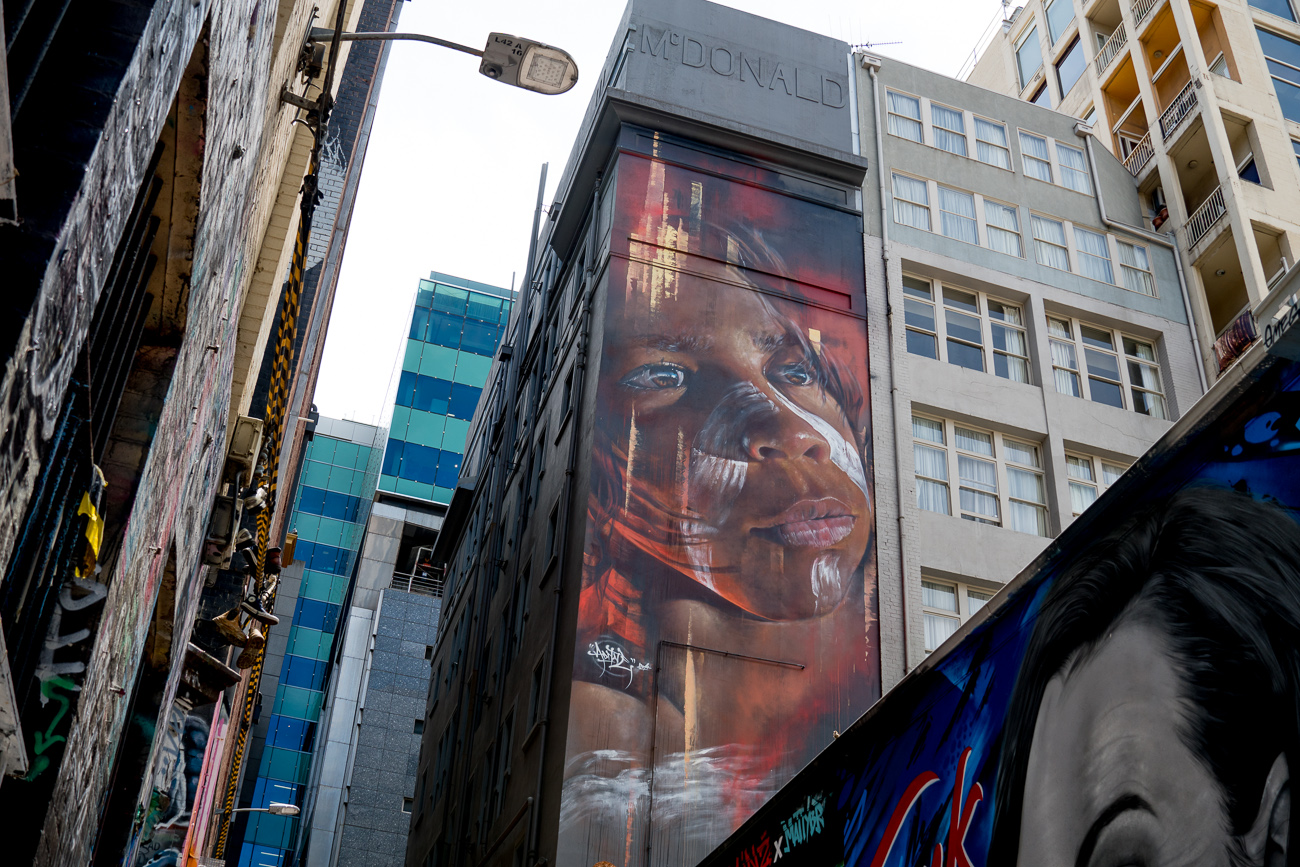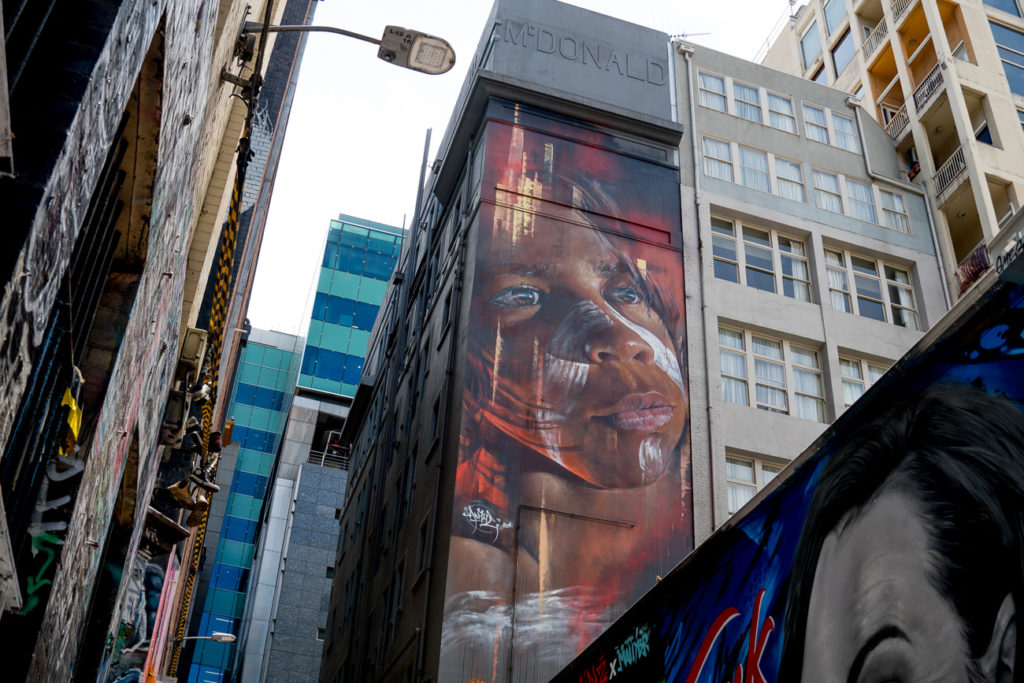 Head over to Collingwood to grab a late lunch at Easey's (burgers in an old train carriage on a rooftop – yep, really) or Huxtaburger. 
Afterwards, head to rooftop bar Naked Upstairs for a few pints.
Saturday evening
A Melbourne weekend isn't complete without a stop at one of our cool pubs. Stick around Fitzroy and head to one of the many classic Melbourne pubs for a parma. The Napier Hotel has a great version, while the parma at the Birmingham Hotel holds the coveted number 1 spot on the Parma Daze list.
You could easily spend the night pub-hopping around Fitzroy, but equally as good would be to head back into the city for a few drinks, music and a game of pool at Spleen Bar or dive bar Heartbreaker.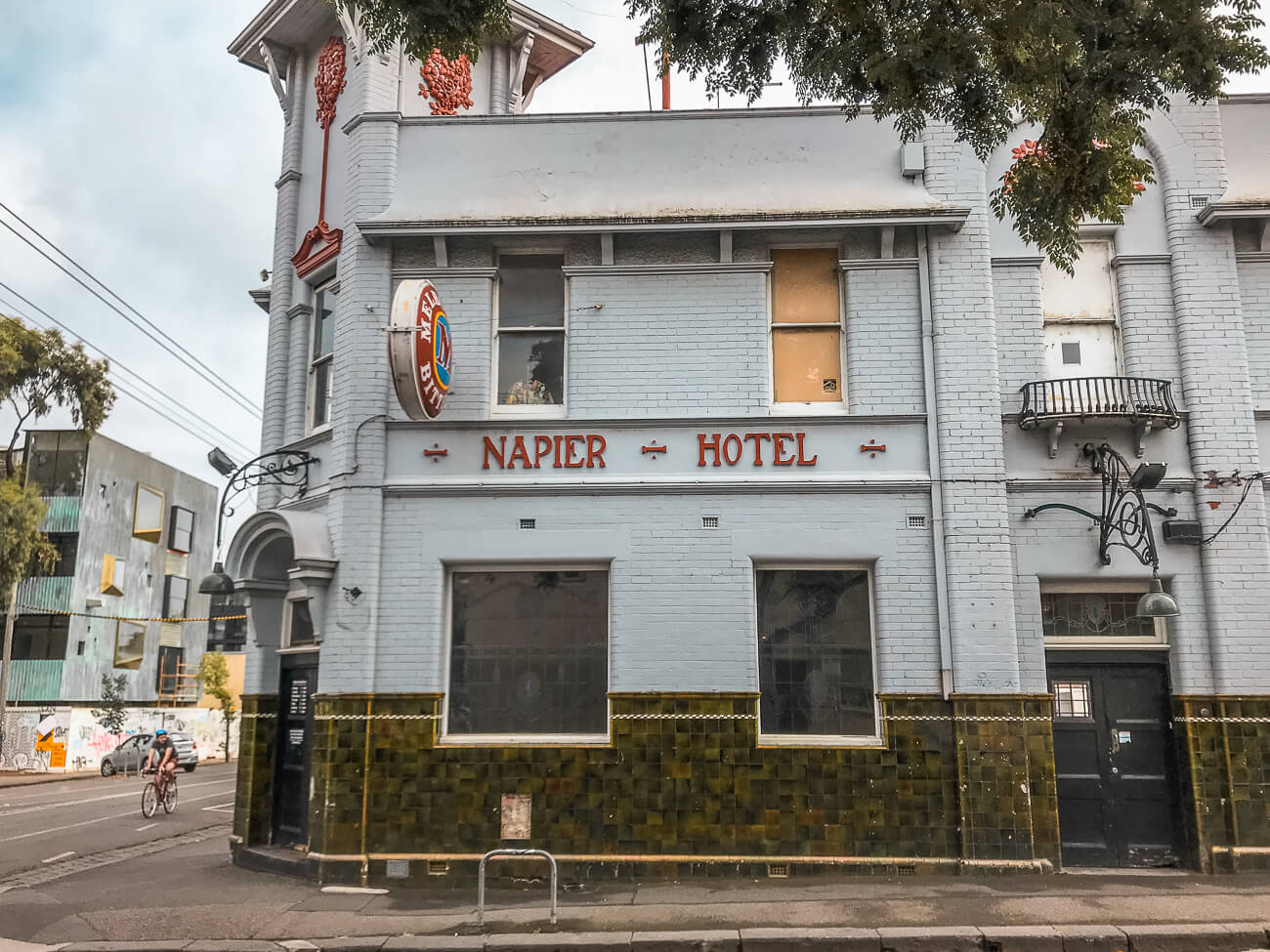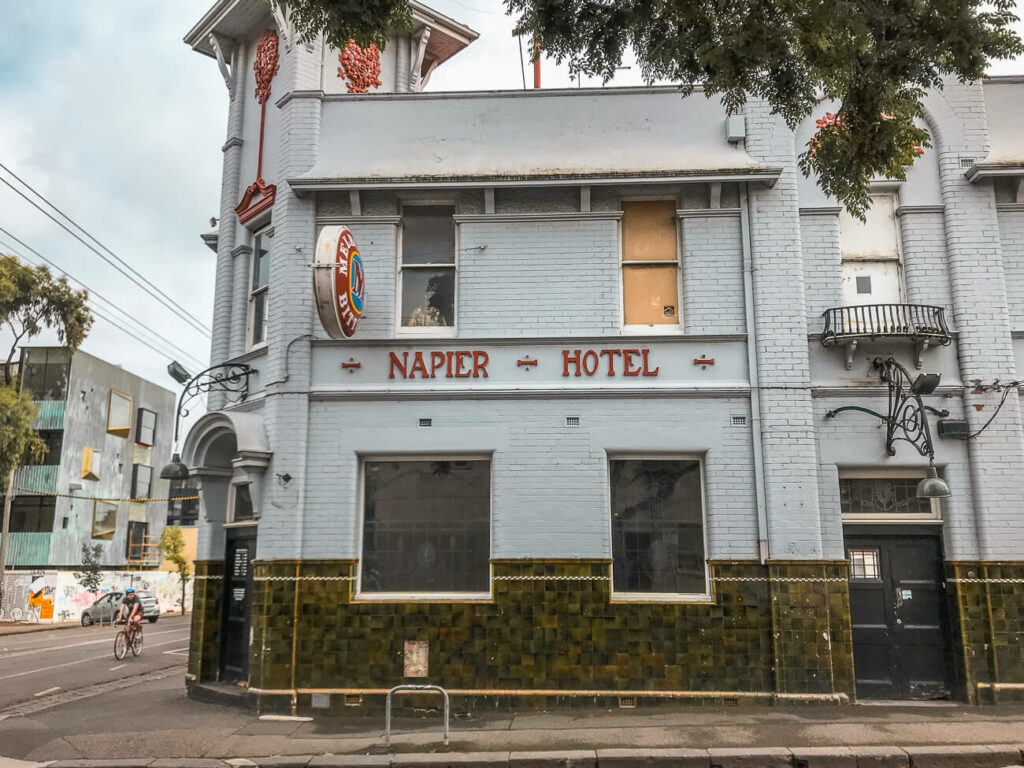 Sunday morning
Grab a takeaway coffee from Brother Baba Budan to nurse your hangover, and then head over to St Kilda to work up a little bit of a sweat with a stroll or jog along the Esplanade and St Kilda Pier. Some fresh air will do wonders for that hangover.
Buy a few gifts from the St Kilda Esplanade Market for your girlfriend, wife or mum, and then sit down for a final lunch at the revamped The Espy or Pontoon. 
Or head to South Yarra for a late brunch at Two Birds One Stone Café or yum cha at David's. Follow it up with some record hunting at Greville Records.
Where to stay on this Melbourne 2 day itinerary
Book connecting balcony rooms at Brady Hotels Jones Lane or go upscale with a few rooms at QT Melbourne.
Final thoughts on spending a weekend in Melbourne
Hopefully this guide to spending a weekend in Melbourne has given you a few ideas to plan your own itinerary. Two days in Melbourne is rarely enough, so enjoy your 48 hours here and then start planning your next visit!
What else do you need to know to start planning your weekend trip to Melbourne? Drop me your questions and comments in the comments section below.
---
Related posts
Before you go… you might like these other Melbourne itineraries and guides:
PIN IT FOR LATER:
Save this guide to Pinterest and start planning your own weekend in Melbourne itinerary.