Looking for some great day trips from Melbourne? With so much to do in Australia's Capital of Culture, you can easily spend 3 days in Melbourne, a week, or even longer – it'll be hard to drag yourself away. But there are also so many gorgeous places outside the city to explore, and I highly encourage you to do just that.
Within an hour you can be in one of Australia's premier wine regions, within two hours you can be by gorgeous beaches or spotting wildlife (penguins! koalas!), and within a few more hours you can be in a heritage-listed national park.
As a Melbourne local, I've explored all over Victoria, and these are my favourite places to visit near Melbourne.
So, if you want to explore some of these spots, here are the best Melbourne day trips. Make sure you add a few extra days to your Melbourne itinerary so that you can squeeze one or two of these day trips in!
This blog post may contain affiliate links, meaning if you book or buy something through one of these links, I may earn a small commission (at no extra cost to you).
How to do these Melbourne day trips
While Melbourne has an extensive public transport network, it's going to be difficult to do most of these day trips without your own car. There may be buses or trains that can get you to the towns listed here, but once you're there you'll have to rely on local public transport (which may be limited) or taxis (Ubers don't exist in most of the smaller towns).
Because of that, I highly recommend doing day trips from Melbourne by car. Most of the well-known car rental brands have branches in the Melbourne CBD (central business district); check out DiscoverCars for options and pricing. You can rent automatic and manual cars.
Remember, if you're visiting Melbourne from overseas, we drive on the left-hand side here in Australia!
An alternative is to rent a car for the day through Popcar. Popcar is a local car-sharing company that allows members to access cars on an hourly or daily basis.
It's a great option for locals who want to take day trips from Melbourne but don't have a car (and don't want to deal with hassles like insurance, car payments and petrol). And it's also great for people visiting Melbourne who want access to a car for just a day or two. There's a fuel card in each car so you don't even need to pay for petrol, and there are plenty of convenient Popcar locations around Melbourne.
Some roads to these day trip destinations will have tolls – if you're renting a car or hiring a car through Popcar, you'll be billed separately for these tolls (which can cost between $2 and $10 each). Alternatively, go into your Google maps settings to switch the route to avoid tolls.
However, if you'd prefer to relax and let someone else do the driving for you, I've also suggested some Melbourne day tours for these awesome day trip destinations (where available).
Melbourne day trips map
If you're not familiar with Victoria, here's a map that shows the location of each of these day trips around Melbourne.
Day trips under 1 hour from Melbourne
1. Yarra Valley
Distance from CBD: 58km / 1 hour
There aren't many cities that can boast a world-renowned wine region just under an hour from its doorstep. Well, Melbourne can. One of Australia's best wine regions, the Yarra Valley, is just a short drive from the CBD, making it an easy day trip from Melbourne.
The Yarra Valley is known for its Shiraz, Cabernet Sauvignon, Pinot Noir, Merlot, Chardonnay and Sauvignon Blanc varietals. The fertile soils here have been producing award-winning wines since the first grapes were planted back in the 1830s.
But it's not just wines that the area is famous for – the rolling hills are also home to fruit and vegetable production and cheese and dairy products.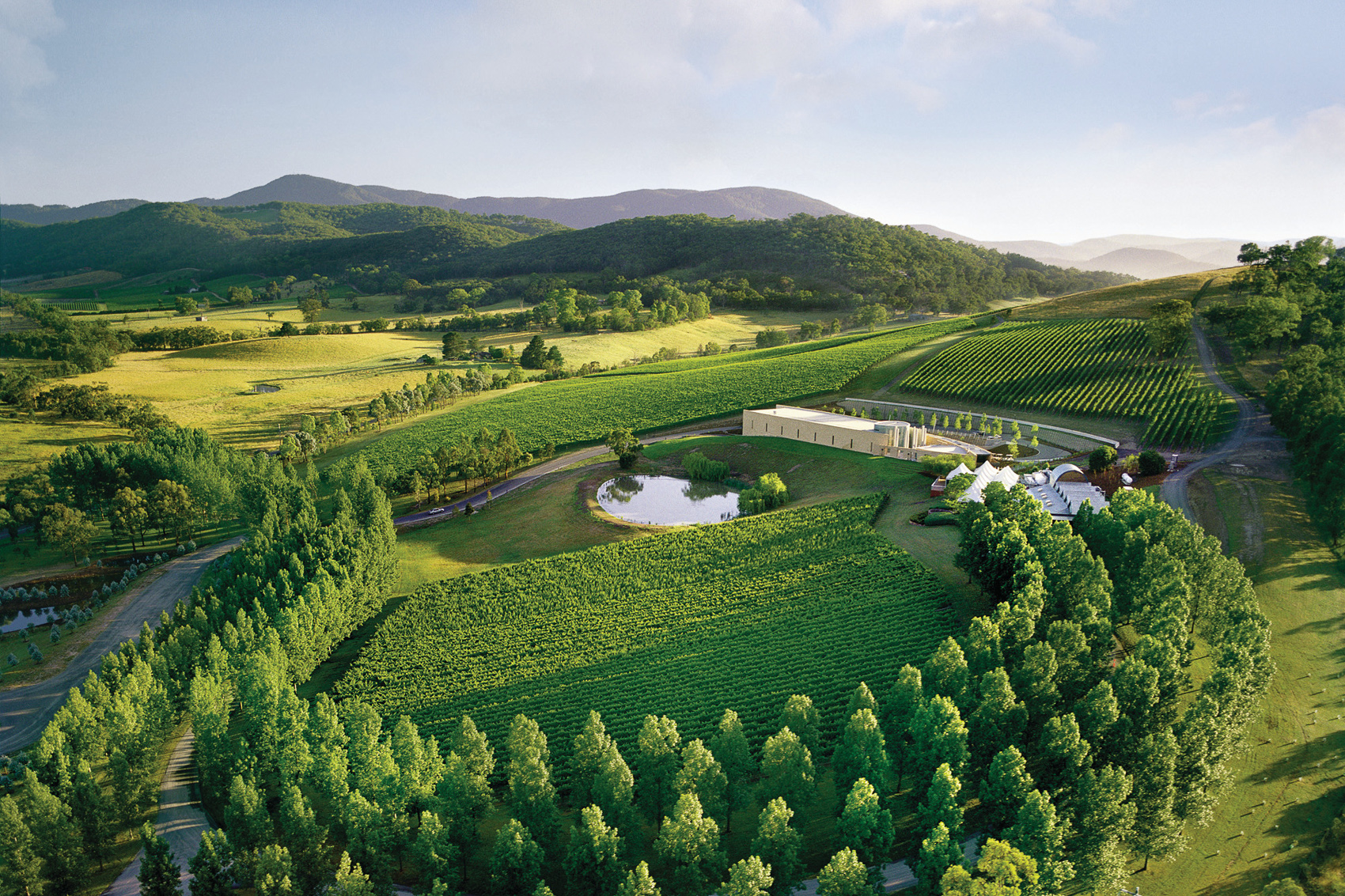 Don't miss:
The wineries of course! With more than 300 wineries, you'll have to make some difficult decisions to whittle down to a list of places to visit in one day. A few popular ones are Yering Station, Oakridge, Giant Steps and TarraWarra
Taking a hot air balloon ride over the Yarra Valley at sunrise (book online here)
Tasting cheeses at Yarra Valley Dairy, and ice cream and chocolates at the Yarra Valley Chocolaterie & Ice Creamery
Dining in style at a winery like TarraWarra, Ezard at Levantine Hill or Yering Station, or something more casual at Innocent Bystander
Best time to visit the Yarra Valley:
Year-round, although it's of course a little chillier in the Yarra Valley during winter. Check ahead of time to make sure wineries are open during your visit. Some only open on certain days of the week, or require reservations in advance. Do the planning ahead to avoid being disappointed!
How to get to the Yarra Valley:
You'll need a car to get here – public transport won't get you to the cellar doors, unfortunately. Of course, be safe and make sure someone's the designated driver!
Guided option: Stay safe and hire a driver or join a Melbourne Yarra Valley wine tour like this one which includes visits to 4 wineries, lunch and chocolate tasting, or this day trip to 3 wineries, or this day tour to sample wine, cheese and chocolate.
2. Healesville
Distance from CBD: 65km/1.25 hours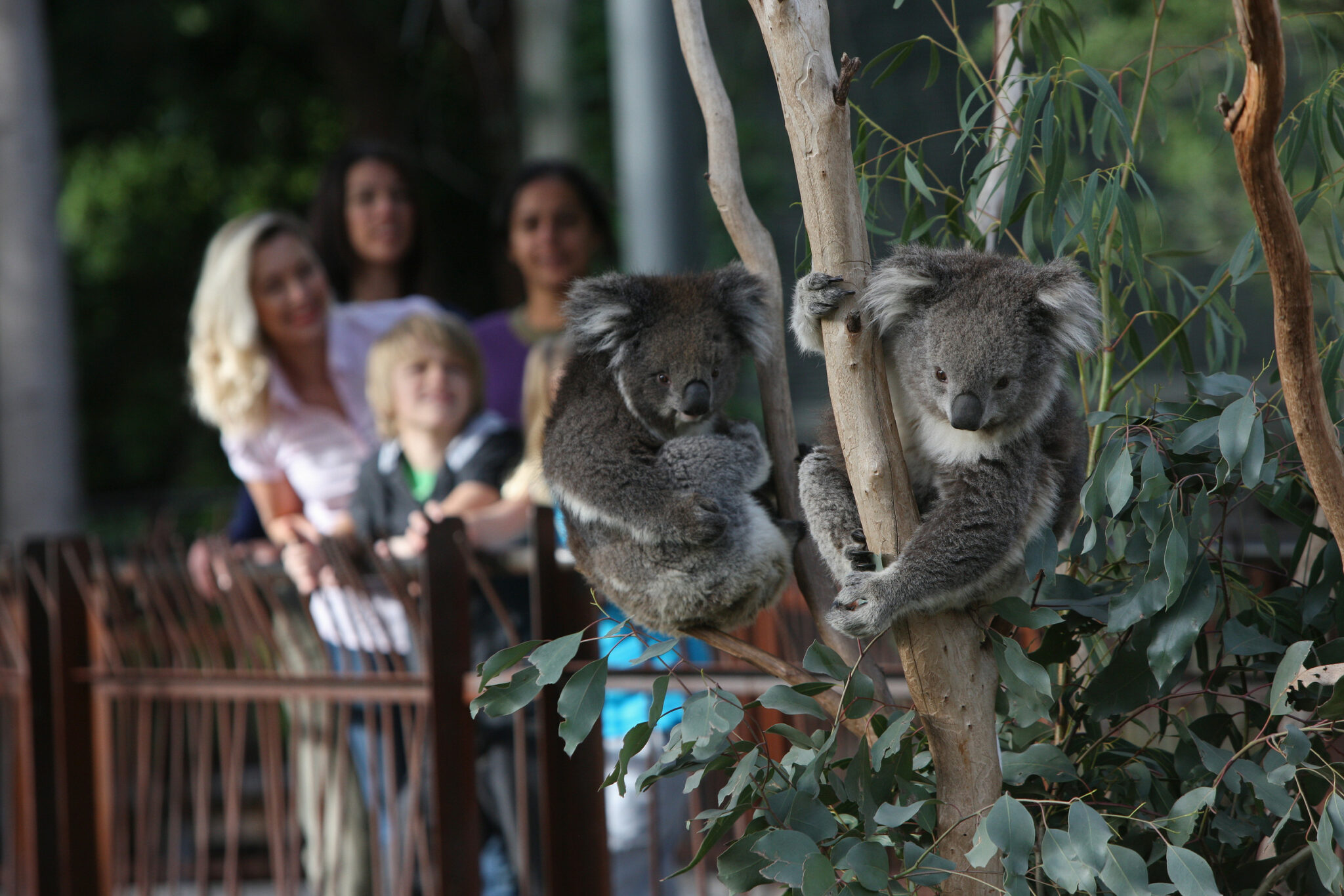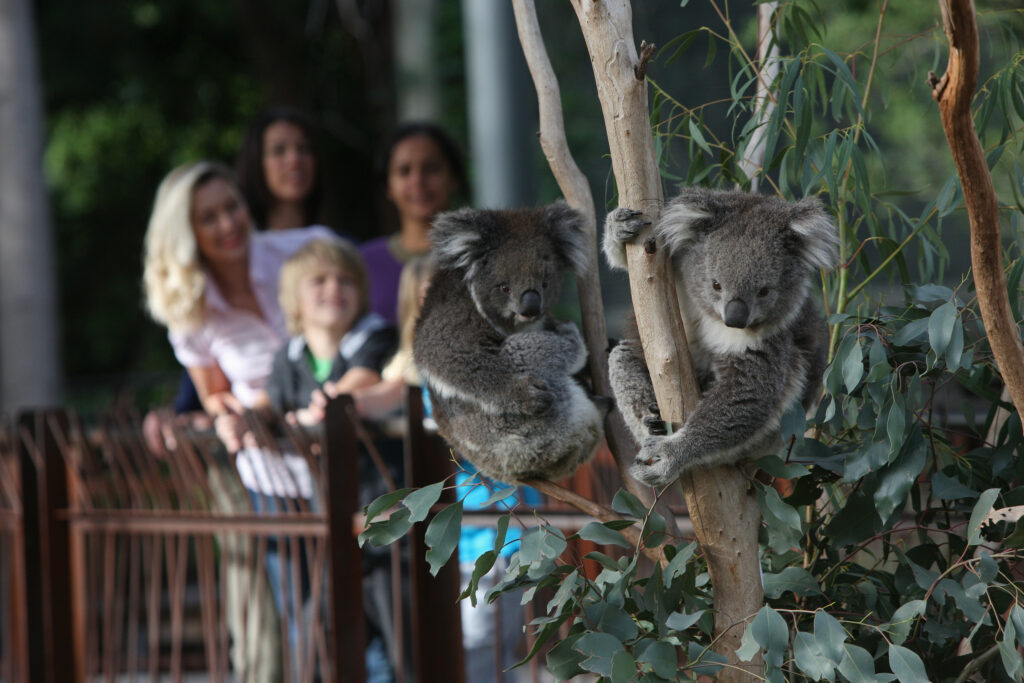 If you want to see wildlife in Australia, then head to Healesville and the famous Healesville Sanctuary.
This renowned wildlife park is dedicated to the preservation and display of Australia's unique fauna. Visitors can get up close and personal with iconic Australian animals, such as kangaroos, koalas, wombats and platypuses.
Beyond the wildlife, Healesville is also home to some great pubs and distilleries, so plan your trip to the Healesville Sanctuary around lunch. Healesville is in the Yarra Valley, so you can also combine a trip here with visits to the wineries I mentioned earlier.
Don't miss:
Seeing wildlife at Healesville Sanctuary like kangaroos, koalas, wallabies, dingoes, platypuses and native birds (book tickets online here)
Wandering around Healesville to get a taste of country Australia – stop in at the stores selling local produce, have lunch at a pub or check out the Four Pillars Gin Distillery
A favourite of mine, the Healesville Hotel has recently undergone a huge reno, making this gastropub even better
Best time to visit Healesville:
Healesville is a great destination year-round. Winters are cold out here. Weekends are particularly busy, so if you want to avoid the crowds, head to the Healesville Sanctuary during the week (just check that restaurants are open).
How to get to Healesville
Healesville is an easy drive from the city. If you're intent on public transport, you can take a train to Lilydale and then a bus, but it'll take around 2 hours.
Guided option: Book a tour to Healesville and combine it with other Melbourne attractions like Puffing Billy. This tour combines both with air-conditioned pick-up from the CBD.
3. Dandenong Ranges
Distance from CBD: 50km / 1 hour
The Dandenong Ranges offers a quick escape to nature from the city. An hour east of the city you'll find great hikes, city views, cute villages and gorgeous gardens to explore.
This area has something for everyone. Hiking? There's the Dandenong Ranges National Park. Foodie experience? No problem – there are plenty of restaurants and farmgates to visit. Shopping? Check out the boutiques in towns like Olinda and Sassafras. Travelling with kids? Get them on board a historic steam train.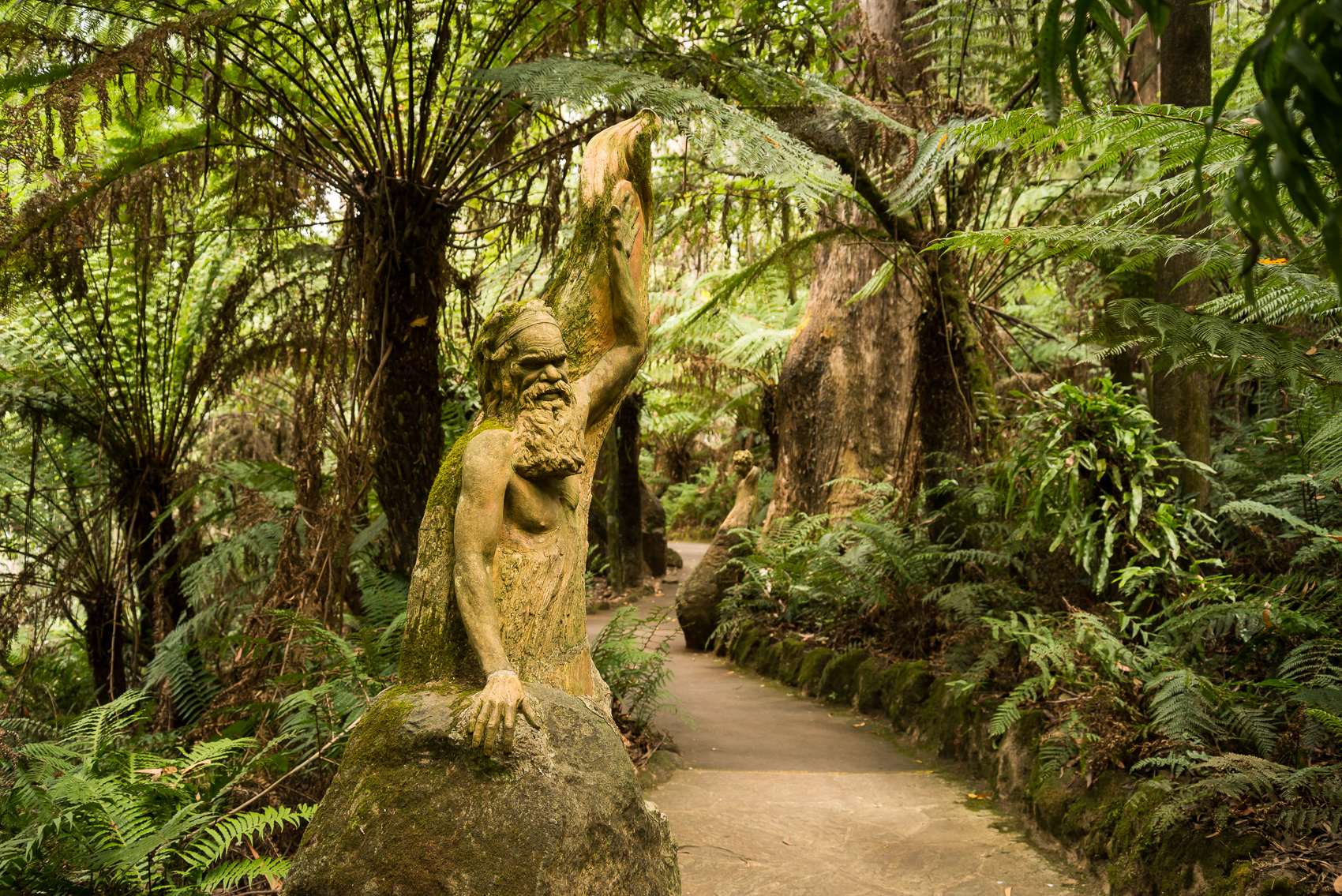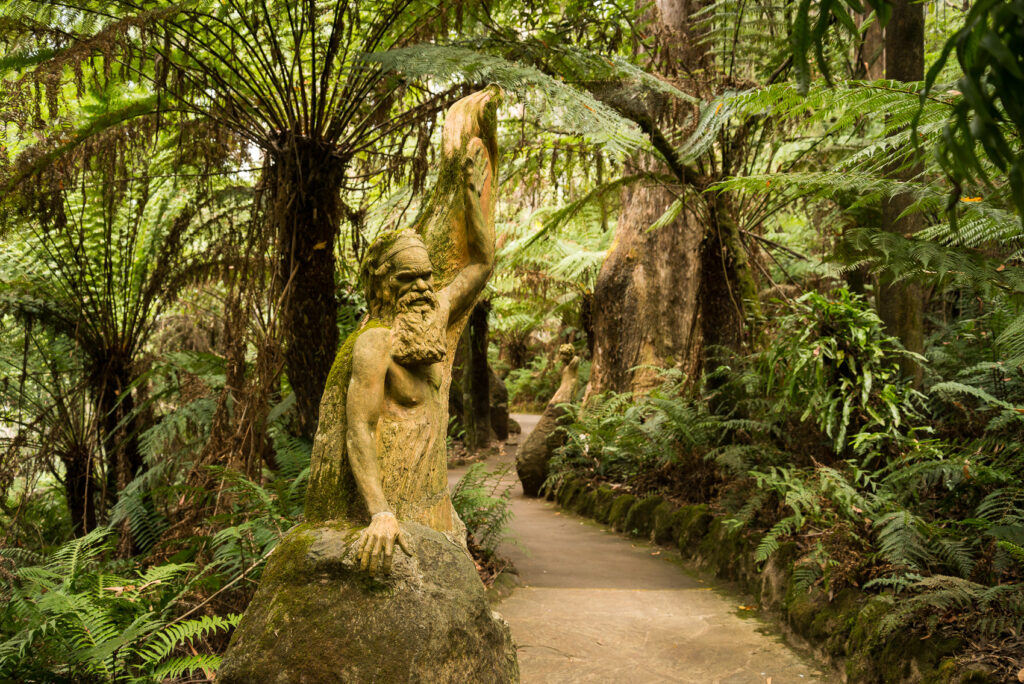 Don't miss:
Best time to visit the Dandenong Ranges:
You can visit the Dandenong Ranges and surrounding area year-round, but rug up in winter. At any time of year, it's generally a few degrees cooler here than it will be in the city. This is where I live, so I know!
Insider tip: It's usually very busy here on weekends, especially if the weather is nice, so plan to get here earlier in the day. You'll find it much quieter during the week.
How to get to the Dandenong Ranges:
Depending on where you want to visit, you can catch public transport to train stations like Belgrave, Upper Ferntree Gully or Croydon, and then walk or bus from there. But if you want to really explore the area at your own pace, then having your own wheels is the best to way to visit the Dandenong Ranges.
Guided option: Although the Dandenong Ranges is just a short drive from the Melbourne CBD, you can leave the planning to someone else on this tour that covers both Puffing Billy and the incredible Australian wildlife at Healesville Sanctuary
4. Macedon Ranges
Distance from CBD: 65km / 1 hour
Less than one hour's drive northwest of Melbourne is the underrated region of the Macedon Ranges. I'd venture that not many tourists make it up this way when they visit Melbourne, but if you do make the effort, you'll discover charming towns filled with wineries, restaurants serving up local produce, plenty of outdoor activities and the laidback vibe of country Victoria.
Don't miss:
Taking the scenic drive to the summit of Mt Macedon – especially stunning at sunset
Exploring the almost 30 cellar doors in the region, including Hanging Rock Winery and Mount Macedon Winery
Visiting mysterious Hanging Rock, famous for being the location where a group of schoolgirls disappeared mysteriously in 1900 (the story's actually not true, but because of the Peter Weir movie Picnic at Hanging Rock, most Australians think it is!). You can hike to the peak, which takes about 30 minutes
Seeing Victoria's longest single drop waterfall at Trentham Falls – these falls are gorgeous and just a short walk to get to
Trekking with llamas – yes really!
Best time to visit the Macedon Ranges:
You can visit the Macedon Ranges year-round, but it's especially beautiful during autumn (Fall) when the leaves start changing colour.
How to get to the Macedon Ranges:
The Macedon Ranges is a region, so if you're planning to visit a few of the things I've just mentioned, you'll need a car to see them all. Alternatively, if you plan to visit just one town in the region – Trentham or Woodend, for example – you can reach those towns by train from Melbourne.
Melbourne day trips 1-2 hours away
5. Mornington Peninsula
Distance from CBD: 75km / 1.5 hours
For such a small slice of land, there's actually so much to do around the Mornington Peninsula – you could easily turn a visit to the region into multiple day trips or a weekend away.
The Mornington Peninsula is just 1.5 hours from Melbourne city and is a collection of seaside villages ranging from family-friendly beaches to high-end resort areas. There are wineries, art galleries, great bushwalks, and plenty of cafés, restaurants and bars.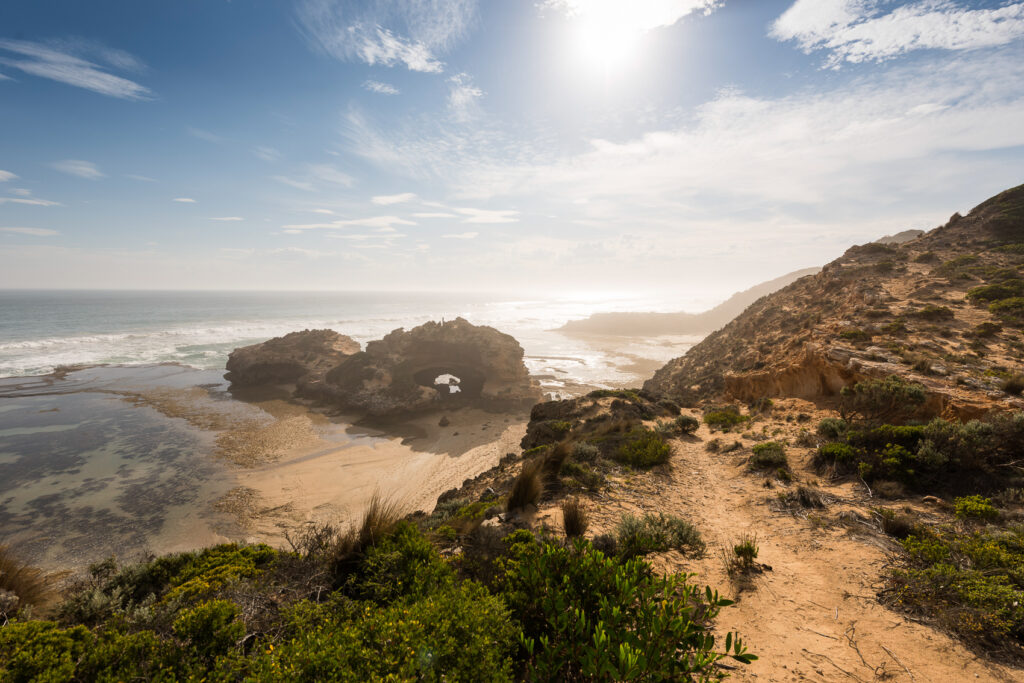 Don't miss:
Taking a walk or two through the almost 3,000-hectare Mornington Peninsula National Park, or exploring the military forts and tunnels and former quarantine station of Point Nepean National Park
Spending some time on the beach – Sorrento Back Beach, Mt Martha and Safety Beach are all good choices, but I'd actually spend the day exploring all the beaches around the peninsula if you have the time!
Spending a day lazing about in one of the natural springs or pampering yourself with a massage at Peninsula Hot Springs or Alba
Taking a few pics at the colourful beach bathing boxes that dot the various beaches around the peninsula
Checking out upscale Sorrento and Portsea for some boutique shopping
Exploring the wineries around Red Hill – Pt. Leo Estate has a spectacular sculpture garden and two great restaurants, while Montalto and Ten Minutes by Tractor are two other well-regarded wineries in the region
Getting a great view from Arthurs Seat, either from the various roadside lookouts or from a gondola on the Arthurs Seat Eagle
Tasting some locally made gin – or even make up your own concoction! – at Bass and Flinders Distillery
Best time to visit the Mornington Peninsula:
Year-round, but it's very busy during the summer holidays (the week before Christmas to the end of January). Beach car parks are usually full by mid-morning and there are lines for restaurants and cafés. Traffic can bank up for kilometres, so factor traffic jams into your Mornington Peninsula day trip planning.
How to get to the Mornington Peninsula:
A car is going to be the easiest way to get to and around the Mornington Peninsula. You can catch trains from the Melbourne CBD (head to Frankston, Hastings or Stony Point) and then you'll need to use local bus services, which makes it convoluted and time consuming.
Guided option: There are several tours of the Mornington Peninsula that include transportation from Melbourne. Here are a few that I found online:
6. Bellarine Peninsula
Distance from CBD: 92km / 1.5 hours
On the opposite side of the bay to the Mornington Peninsula is the Bellarine Peninsula, two spits reaching out to each other like arms in a big hug. Like the Mornington Pensinsula, the Bellarine Peninsula is a popular place for summer holidays, offering surf, beaches, historic towns and wineries.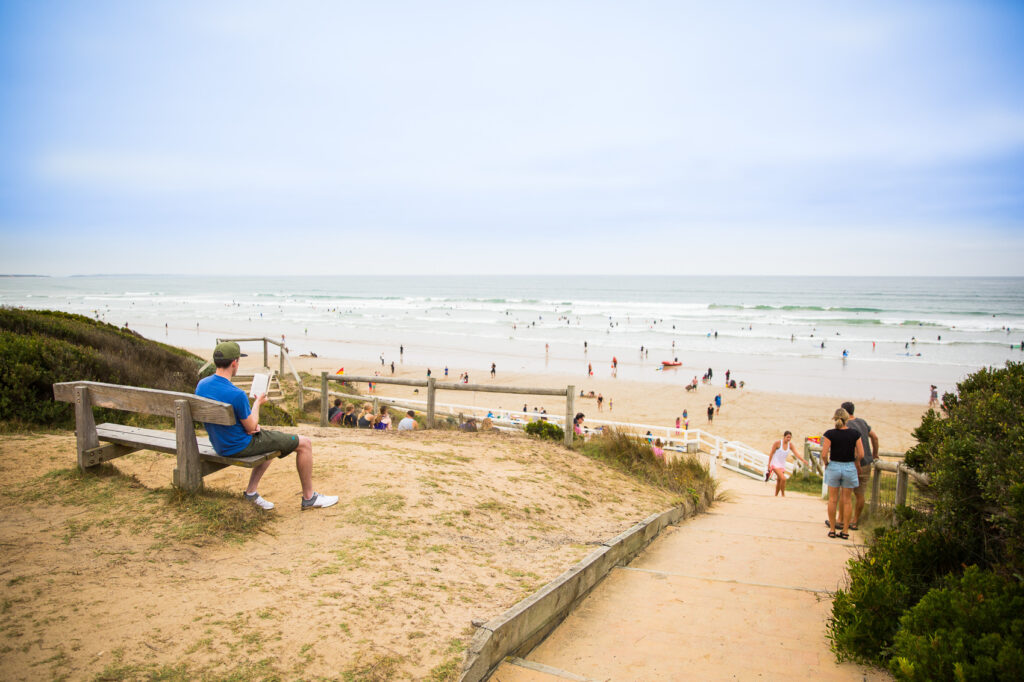 Don't miss:
Stopping at each of the towns around the peninsula and picking your favourite. Visit Queenscliff, Barwon Heads, Ocean Grove, Point Lonsdale and Portarlington, to name just a few
Hitting up one or two of the many beaches around this coastal region
Visiting the Queenscliff Maritime Museum to learn about the area's marine history
Touring Fort Queenscliff, built to defend Port Phillip (and Melbourne)
Checking out the wineries around the Bellarine: Jack Rabbit, Oakdene (with an upside down house!) and Scotchmans Hill are top picks
Best time to visit the Bellarine Peninsula:
Like the Mornington Peninsula, you can visit the Bellarine Peninsula year-round, although it's cold in the winter months and you won't even want to dip a toe into the water! During summer, the beaches are packed.
How to get to the Bellarine Peninsula:
Again, a car is going to be the most efficient way to get down to the Bellarine Peninsula. For public transport, you'll need to get to Geelong (via V/Line train) and then take a bus/es to where you want to go, limiting yourself to what you can see and do in a day.
A fun way to get down here is the ferry – jump on board at Dockalnds in Melbourne and alight at Portarlington. Check tickets here, and you can even arrange a full-day tour with transfers included.
Guided option: Here are some tours that I've found online:
7. Daylesford and Hepburn Springs
Distance from CBD: 112km / 1.5 hours
Rejuvenate yourself in the natural mineral waters that bubble up from the ground in the areas around the two towns of Daylesford and Hepburn Springs. These two towns are a great day trip from Melbourne, offering relaxation, great food and a New Age vibe.
This is one of my favourite day trips from Melbourne – although I've only ever visited here on weekends away, actually!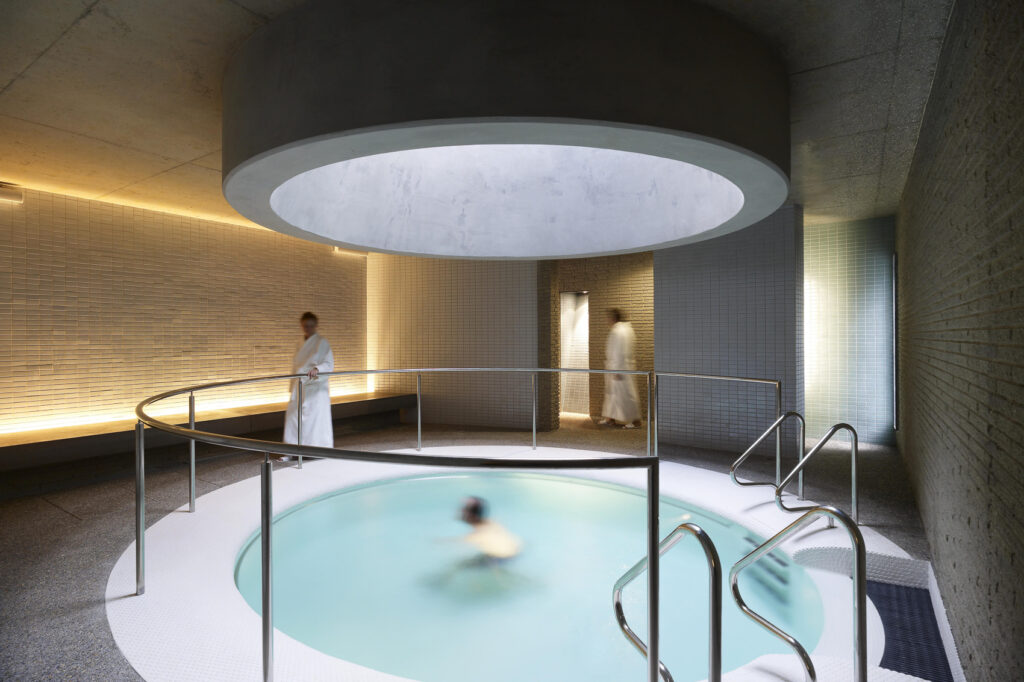 Don't miss:
Soaking at Hepburn Mineral Springs Reserve, with its historic bathhouse. If you don't want to take a dip, you can simply fill up a bottle from one of the pumps and sip the water instead
Checking out funky Convent Gallery, now an art gallery and café
Nibbling on charcuterie and sipping on wine at the very funky Winespeake
Dining at Lake House, one of Victoria's (and Australia's) premier restaurants
Sipping a few local brews at Daylesford Cider
Chowing down on an incredible breakfast at Cliffy's Emporium (delicious!) or dinner at the Farmers Arms Hotel
Best time to visit Daylesford and Hepburn Springs:
Daylesford and Hepburn Springs can both be visited year-round. There's a special atmosphere, however, during winter you'll need to rug up, but it's so cosy sitting in front of fires in cafés and restaurants.
How to get to Daylesford and Hepburn Springs:
Rent a car for the 1.5-hour drive to Daylesford. V/Line trains and buses run from Melbourne to Woodend; from there you'll need to get a separate bus to Daylesford.
8. Torquay and Lorne
Distance from CBD: 105km / 1.5 hours (Torquay), 142km / 2 hours (Lorne)
If you don't have enough time or energy to do a whole Great Ocean Road itinerary (see later on in this post) in one day, then plan a day trip from Melbourne to visit Torquay or Lorne – or both towns.
Torquay is the gateway to the Great Ocean Road, a surf town where it's perfectly acceptable to wander around barefoot. Lorne is a little more sophisticated, but still charming and relaxed. While there's a lot to do in the area, the chilled out vibe of these towns makes a visit one of the most relaxed day drives from Melbourne.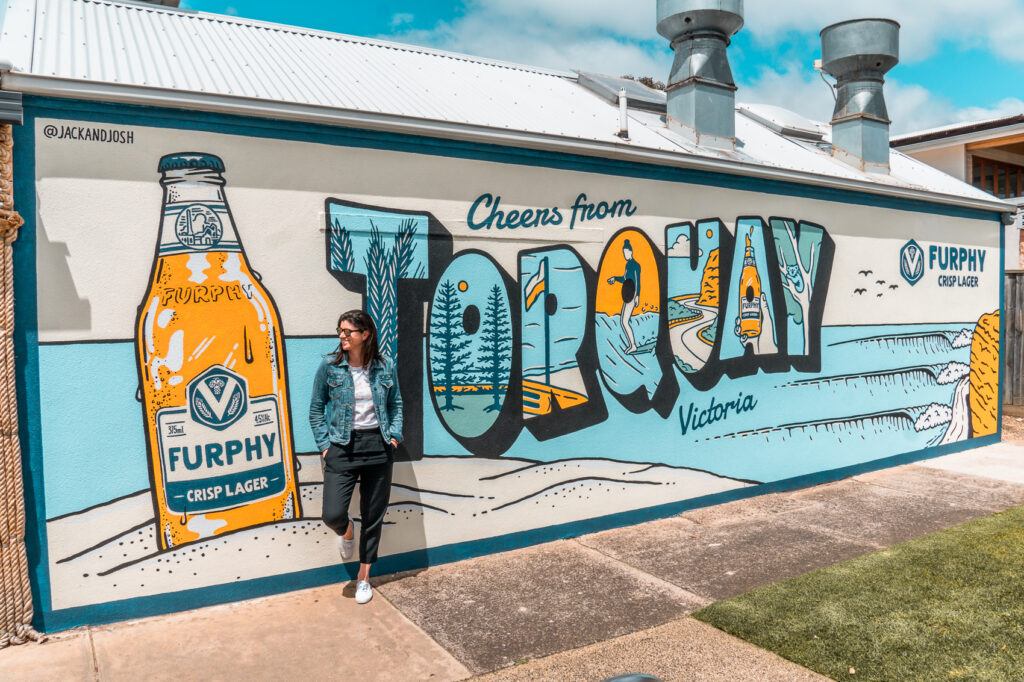 Don't miss:
Learning about surfing at the Australian National Surfing Museum in Torquay
Hitting up the beaches along the coast – Bells Beach is world-famous and a great spot to watch surfers, Torquay Front Beach has calm waters and Lorne Beach is conveniently in the main part of town
Exploring Erskine Falls, just outside of Lorne
Learning to surf at Torquay Surf Academy or Go Ride a Wave
Sipping some local brews at Blackman's Brewery and Bells Beach Brewing (both in Torquay)
Learning about the history of the Great Ocean Road at the Great Ocean Road Story exhibit at the visitor centre in Lorne
Best time to visit:
You can visit Torquay and Lorne year-round. You'll find fewer crowds if you come on the edges of the summer holidays (early to mid-December and then late January) but still have great summer weather (hopefully!). Winter is colder of course, but you'll still be able to spot surfers. If you're brave enough to take a surf lesson in winter, surf classes are usually offered at a discount.
How to get to Torquay and Lorne:
Rent your own car so that you can plan a leisurely day of driving between the two towns and then back to Melbourne. You'll need a car to get to places like Bells Beach.
On public transport, you can take a V/Line train to Geelong and then a bus to Torquay or Lorne.
9. Ballarat
Distance from CBD: 116km / 1.5 hours
Ballarat was built off the back of the 1850s gold rush, and you can still see the spoils in the town's streets. Grand old buildings still stand today, and attractions that recognise the past draw thousands of visitors each year.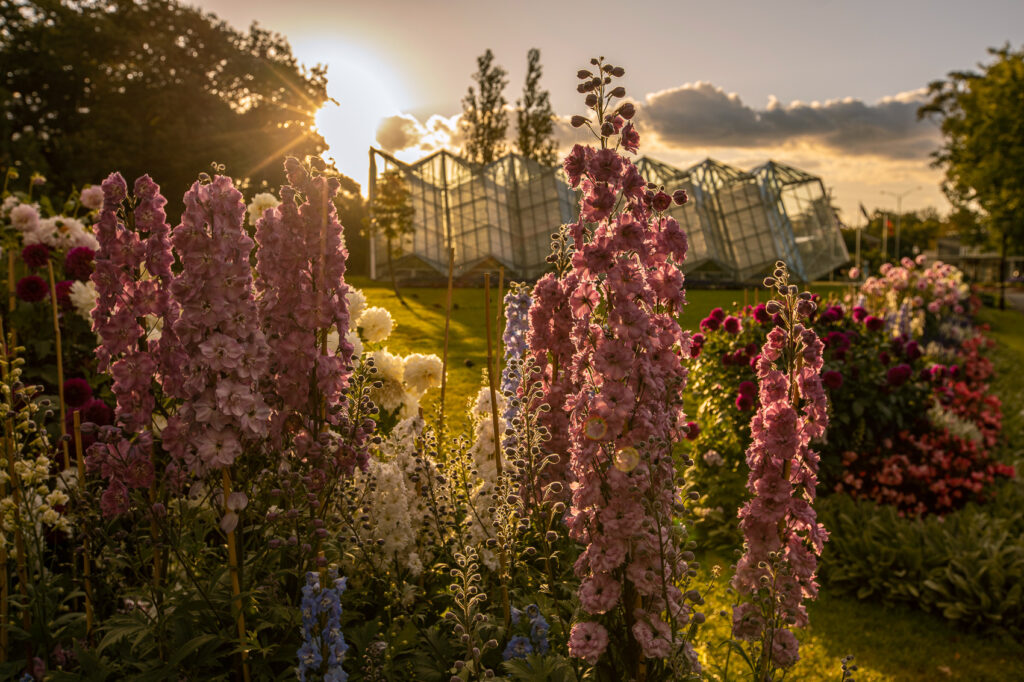 Don't miss:
Best time to visit Ballarat:
Ballarat is fine to visit year-round, although winters can be brutally cold. My grandparents used to live nearby and I always froze when we visited them in winter. Rug up!
How to get to Ballarat:
Rent a car for the 1.5-hour drive from Melbourne to Ballarat, or take a direct V/Line train from Melbourne to Ballarat (which also takes about the same amount of time).
10. Geelong
Distance from CBD: 75km / 1 hour and 15 mins
Melburnians have often looked down their nose at Victoria's second-largest city, but Geelong is coming into its own. It's now filled with hip restaurants, funky galleries and street art, and there's a beautiful waterfront that's perfect for strolling.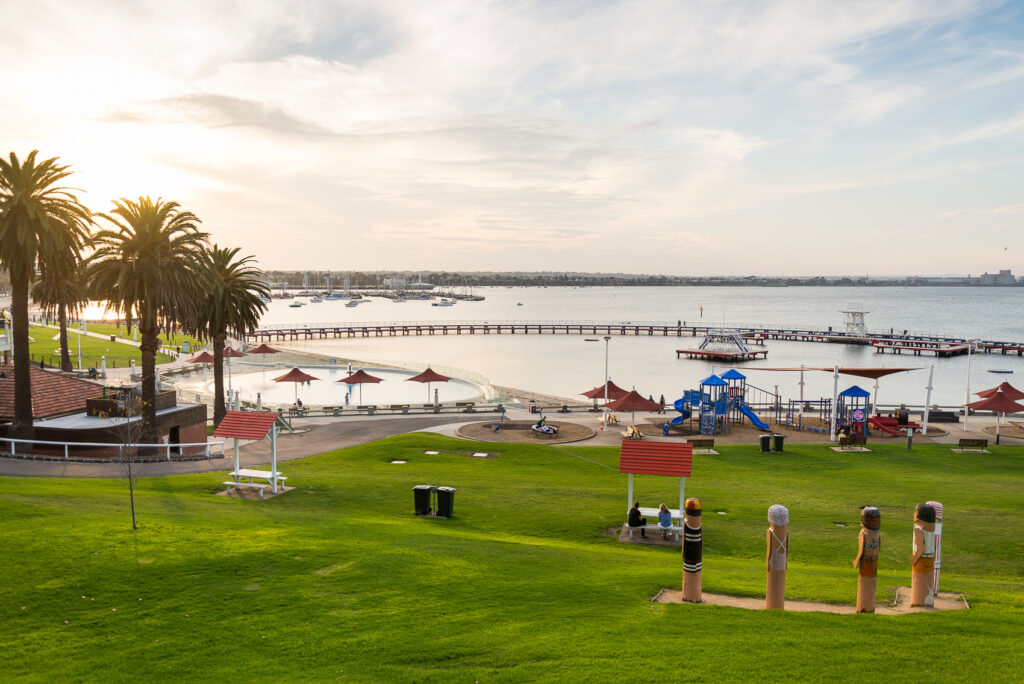 Don't miss:
Best time to visit Geelong:
Geelong is great to visit year-round, although summer and the warmer months mean better weather for wandering along the waterfront. As one of Victoria's bigger cities, there are events held throughout the year.
How to get to Geelong:
As usual, the easiest way to get to Geelong is by car. The city is well connected to Melbourne via V/Line trains that run regularly every day and take around an hour.
Guided option: This tour includes the Geelong Waterfront, Narana Aboriginal Cultural Centre and a bay cruise.
11. Castlemaine
Distance from CBD: 129km / 1.5 hours
Located in the goldfields region in central Victoria, Castlemaine is another destination that isn't often on the radar of visitors to Melbourne. This is country Victoria at is most charming, with 18th century buildings mixing with funky art galleries and trendy cafés serving locally grown produce.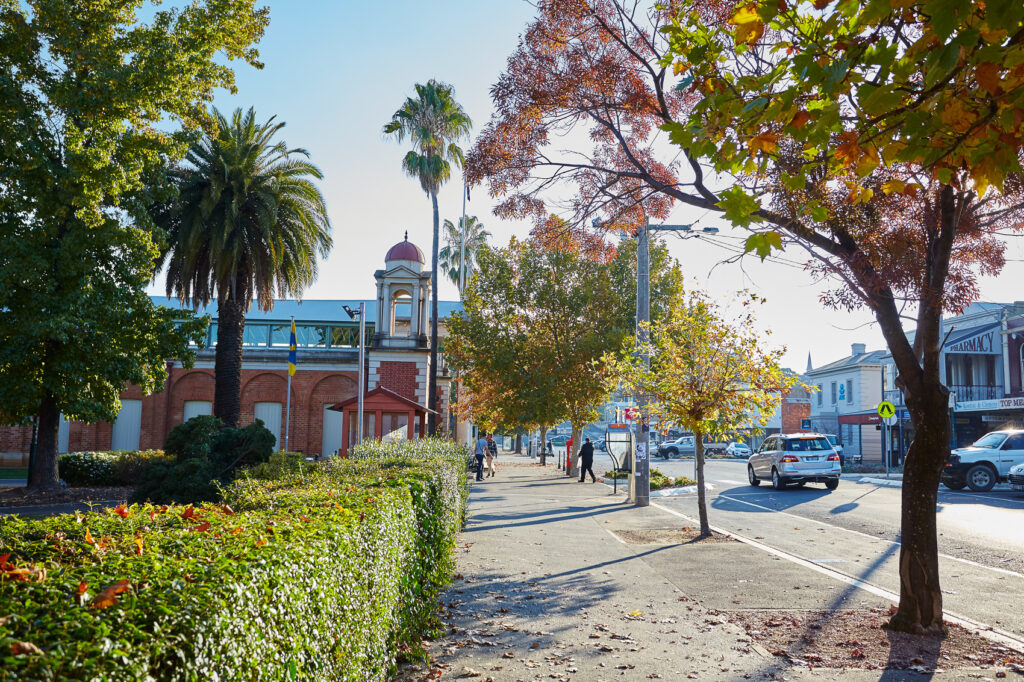 Don't miss:
Best time to visit Castlemaine:
Year-round, but like many parts of central Victoria, Castlemaine can be chilly (although atmospheric) during winter.
How to get to Castlemaine:
Rent a car so you can explore the town at your leisure, or jump on a V/Line train from Melbourne to Castlemaine (1.5 hours).
12. Bendigo
Distance from CBD: 153km / just under 2 hours
Another of Victoria's gold rush towns, Bendigo is now fast becoming renowned for its culinary scene. In fact, in 2019 it was crowned Australia's first UNESCO City of Gastronomy. So, come here to fill your belly but also learn about the town's history.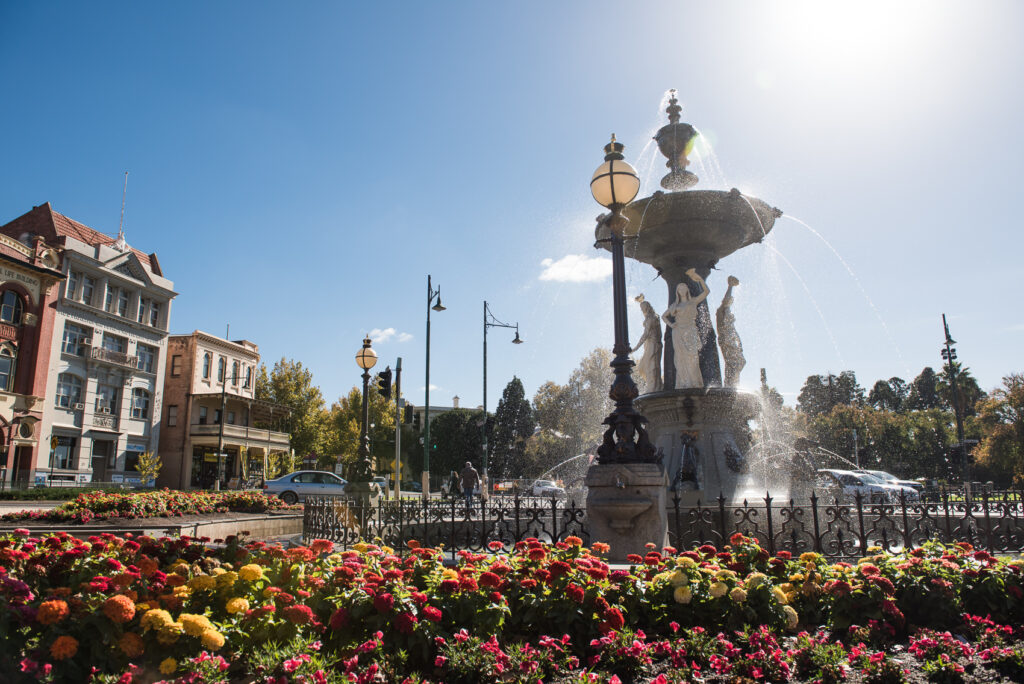 Don't miss:
Best time to visit Bendigo:
Bendigo is a great city to visit year-round, although it's cold in winter.
How to get to Bendigo:
Hire a car for the 2-hour drive to Bendigo, or there are regular V/Line trains from Melbourne to Bendigo each day.
13. Phillip Island
Distance from CBD: 142km / 2 hours
Mention Phillip Island and it'll usually elicit awwwws for the cute little penguins that waddle up the beach each night to sleep in their burrows. But penguins aren't the only nature you'll see here – there are seals, koalas, birdlife and other Australian creatures.
Oh, and the Hemsworth brothers spent part of their early lives on Phillip Island – Liam apparently has a house here, so you might be lucky to spot him!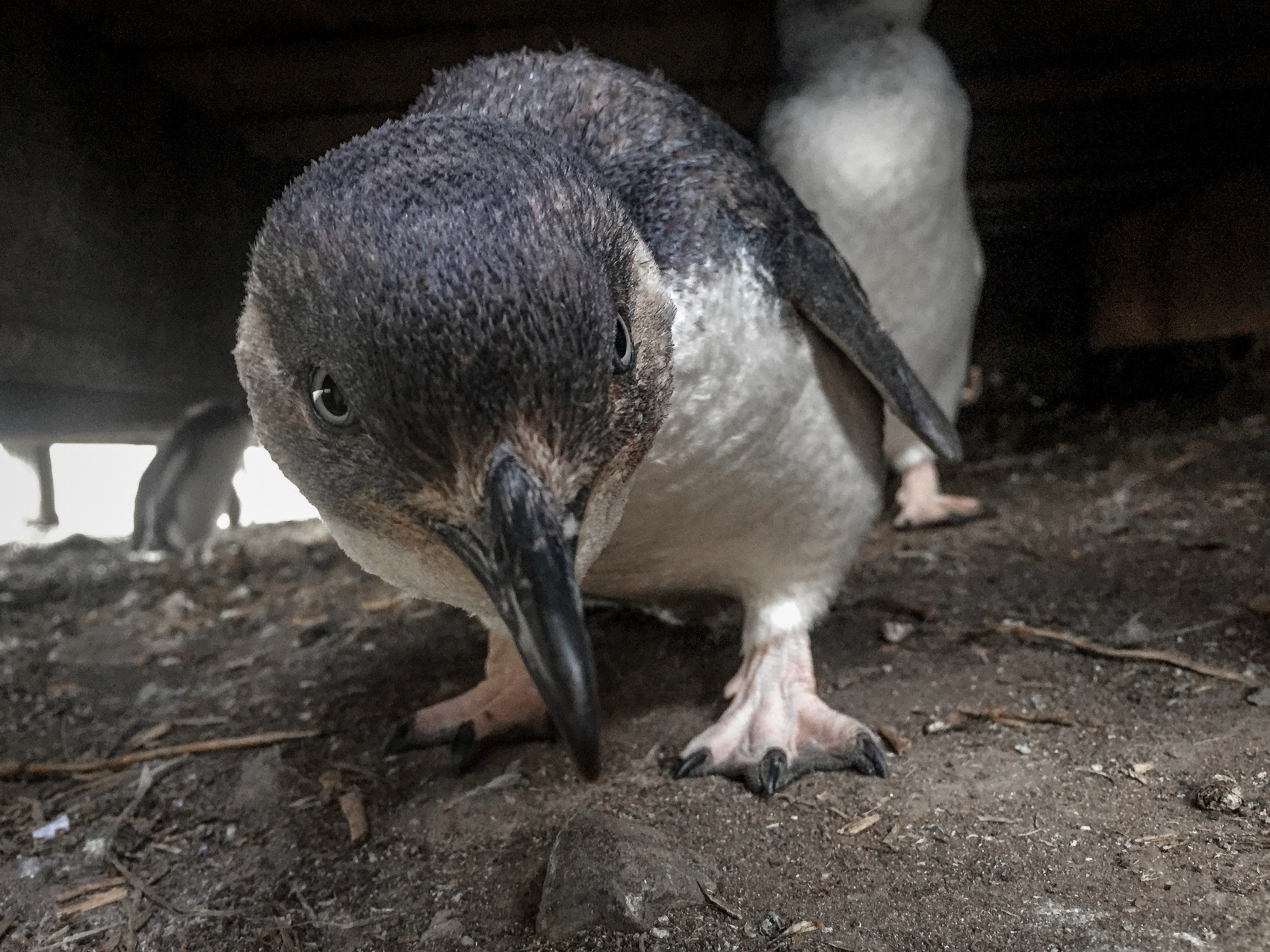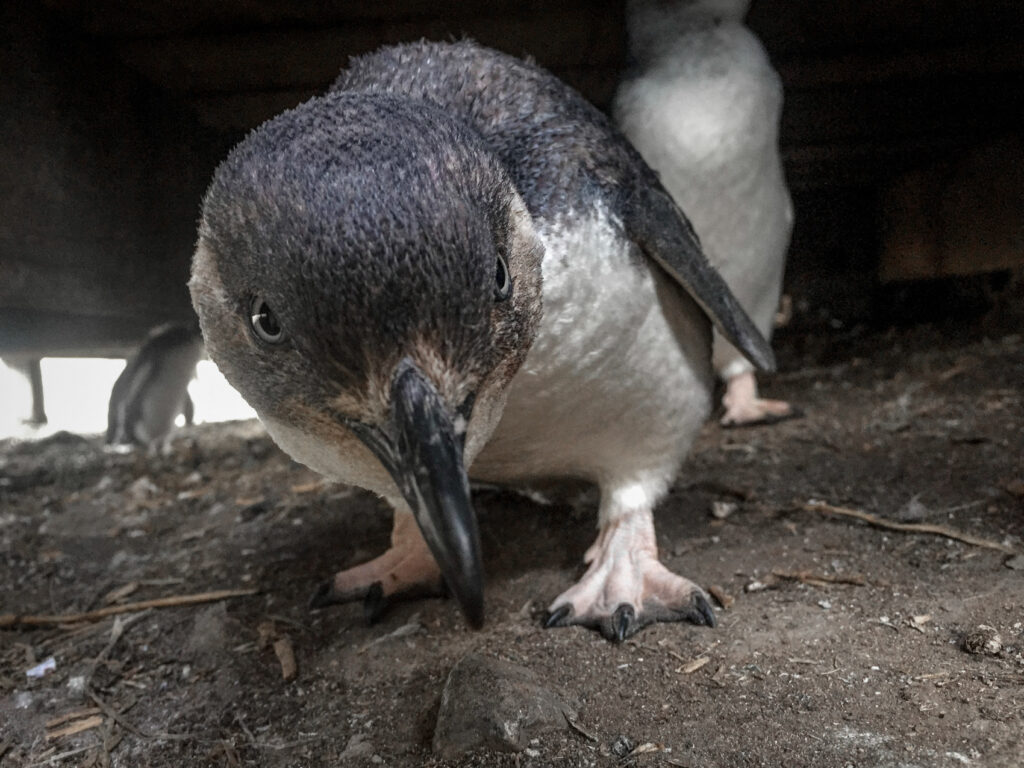 Don't miss:
Best time to visit Phillip Island:
Winters are cold – even in summer the whipping wind puts quite a chill in the air, so come with a jacket. The little penguins come ashore all year around, but you'll be able to fit more into your day trip during the summer months when the sun sets around 8.45pm.
How to get to Phillip Island:
This is a day trip from Melbourne where I'd recommend visiting by car, because getting here by public transport is fiddly and time-consuming.
Guided option: Because Phillip Island is such a popular day trip from Melbourne, there are plenty of tours that include transport from the city:
Day trips 2+ hours from Melbourne
14. Great Ocean Road
Distance from CBD: 227km / 2 ¾ hours (to Twelve Apostles)
One of Australia's most spectacular drives, the Great Ocean Road is famous for scenic views, charming seaside towns and villages and – of course – the Twelve Apostles. Driving the Great Ocean Road is one of the best road trips in Australia.
While I actually think you really need more time to enjoy this magical part of Victoria (take a look at my 3 day Great Ocean Road itinerary for recommendations), it is possible to do a Great Ocean Road trip from Melbourne in a day. Just plan ahead, get an early start – and know that you'll probably be pretty exhausted at the end of the day.
Don't attempt to do it all. Just pick a few things from my list of the most fun things to do on the Great Ocean Road and enjoy the day!
I'd recommend taking a guided tour (see below) or sharing the driving with someone else.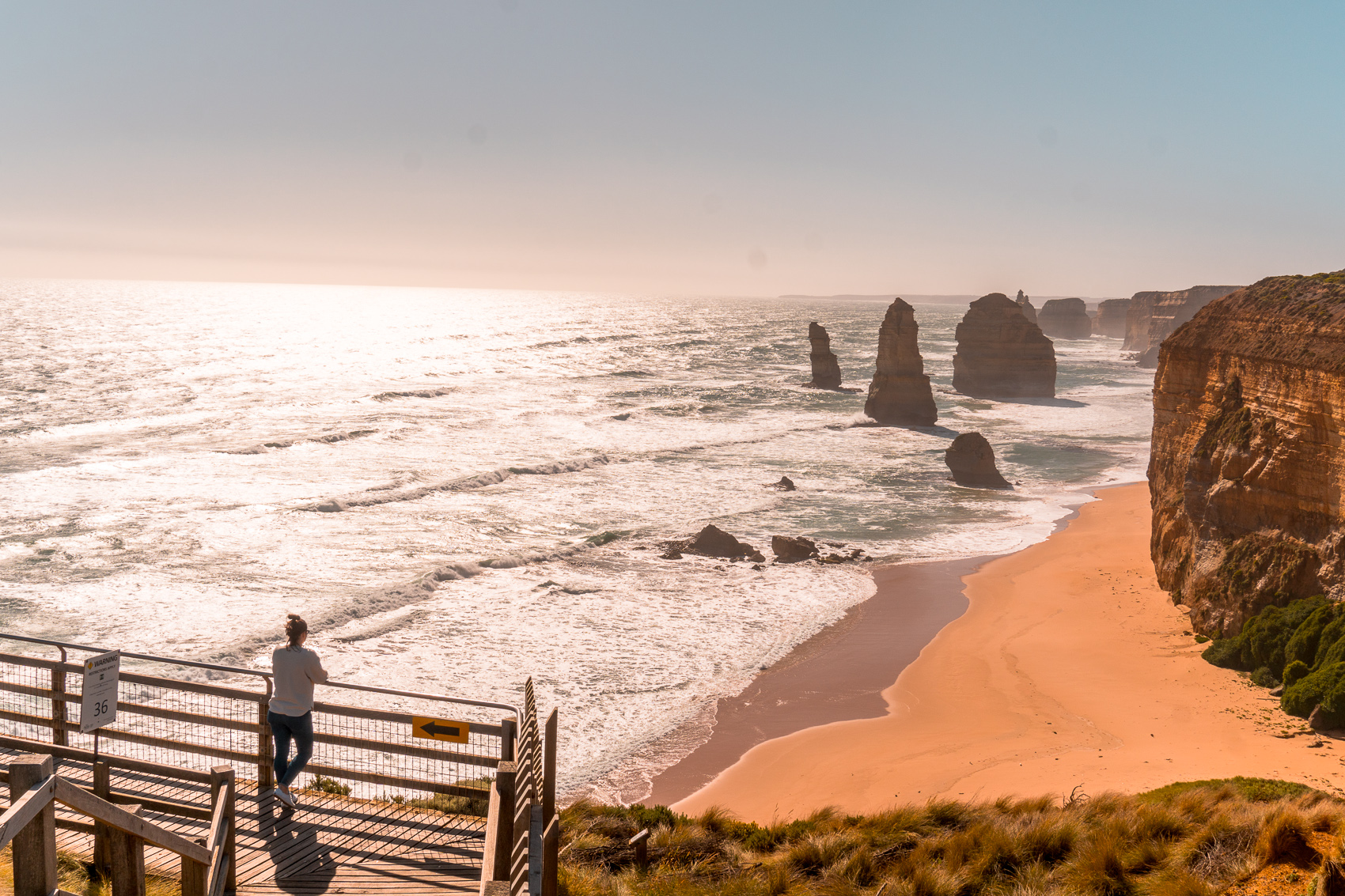 Don't miss:
Gazing out at the 12 Apostles of course! This the most famous landmark along the coast – if not across Victoria
Visiting Loch Ard Gorge and learning about the tragic history of this area
Koala spotting around Kennett River or on the road to the Cape Otway Lightstation
Watching surfers at Bells Beach
Snapping a few pics at Split Point Lighthouse in Airey's Inlet or taking the stairs to the top of the Cape Otway Lightstation
Exploring Cape Otway National Park's rainforests and waterfalls
Taking a helicopter tour over the 12 Apostles for a completely different view of this famed sight
Best time to visit the Great Ocean Road:
You can visit the Great Ocean Road year-round, although it's colder in the winter months and very busy during summer, particularly when school holidays are on.
How to get to the Great Ocean Road:
The best way to visit the Great Ocean Road is to rent your own car so you stop when you want. And believe me, you'll be pulling over frequently to take photos. You can take the Great Ocean Road from Torquay to Allansford (the official end of the Great Ocean Road), and then go inland back to Melbourne (a 3-hour drive).
Guided option: If you don't want to drive yourself, there are full-day tours to the highlights of the Great Ocean Road:
15. Great Otway National Park
Distance from CBD: 211km / 2 ¾ hours
If you're in need of nature, the Great Otway National Park will deliver in spades. This 103,000-hectare national park is stunning. It's along the Great Ocean Road, so you can potentially squeeze both in in a very long day of travelling.
Don't miss:
Exploring the gorgeous Hopetoun, Beachchamp and Triplet Falls – Hopetoun is my favourite
Exploring the rainforest on the Maits Rest rainforest walk
Heading to the top of the Cape Otway Lightstation, Australia's oldest surviving lighthouse
Learning about native foods during a Native Plants Talk with a First Nations guide at the Cape Otway Lightstation
Gazing up at the huge trees in the California Redwood Forest
Seeing glow worms at Melba Gully
Spotting koalas on the road to the Cape Otway Lightstation. Just keep an eye out for cars parked along the side of the road, that's how you'll find them!
Best time to visit the Great Otway National Park:
The Great Otway National Park can be visited all year. But like the rest of Victoria it's quite cold this way during winter. Summer holidays mean the area around the Great Ocean Road is busy. So make sure you leave Melbourne early so you can visit some of the hiking trails and waterfalls before the crowds descend.
How to get to the Great Otway National Park:
Like the Great Ocean Road, you need your own car to explore the Great Otway National Park at your own pace. There's no public transport that goes directly to the park, nor is their transport within the park.
Guided option: 12 Apostles, Otways and Great Ocean Road – This Great Ocean Road day tour includes a drive through the Great Otway National Park, visiting Beauchamp Falls and the Californian Redwoods Forest
16. Gariwerd (Grampians National Park)
Distance from CBD: 258km / 3 hours
Heritage-listed Gariwerd (Grampians National Park) is one of Victoria's most stunning places to visit. On a day trip here you can discover Aboriginal rock art paintings, incredible hikes with spectacular vistas, magnificent waterfalls, and maybe even spot a kangaroo or an emu.
This is another trip from Melbourne that I don't think you should do in just a day. But if you're short on time it is possible. You'll need to get up early and be prepared for a long day.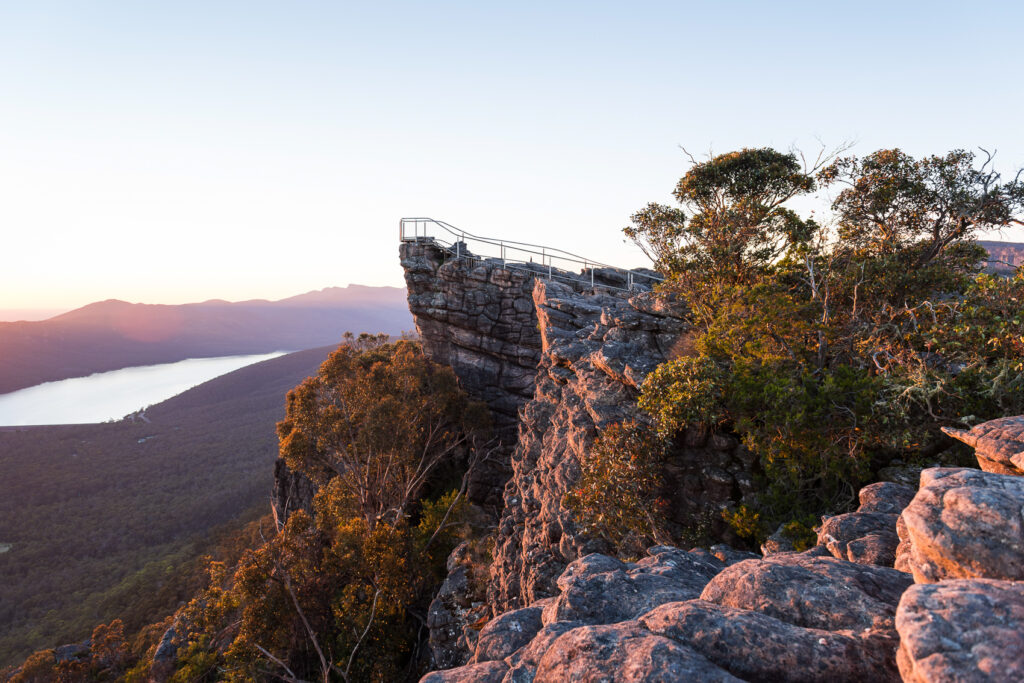 Don't miss:
Learning about First Nations culture and history at the Brambuk Cultural Centre
Taking in MacKenzie Falls, a 35-metre-tall waterfall that flows all year
Hiking through the park to some incredible viewpoints. The Wonderland Loop or Balconies Lookout should be doable on a day trip
Exploring Aboriginal rock art and shelters that are around 20,000 years old
Eating a hard-earned, post-hike meal at the famous Royal Mail Hotel in nearby Dunkeld
Best time to visit Grampians National Park:
Visit Gariwerd year round – although expect chilly weather in winter. This is a huge national park. People do get lost here, so come prepared with plenty of water and dress appropriately for hiking.
How to get to Grampians National Park:
While you can get to Halls Gap (the nearest town to the national park) on a mix of public transport, you will need a car to get around Gariwerd.
Guided option: Day trips from Melbourne to Grampians National Park include:
17. Wilsons Promontory
Distance from CBD: 239km / 3 hours (to Tidal River)
Our final destination on this list of the best day trips from Melbourne goes to yet another location that I think deserves more of your time than just a day.
Wilsons Promontory – better known as Wilsons Prom or The Prom – is the southernmost point of mainland Australia. This slice of land jutting off the coast is home to white-sand beaches, impossibly blue water, great bushwalks and a plethora of wildlife.
You'll need to set off early and have your day planned well – it's a 3-hour trip each way by car.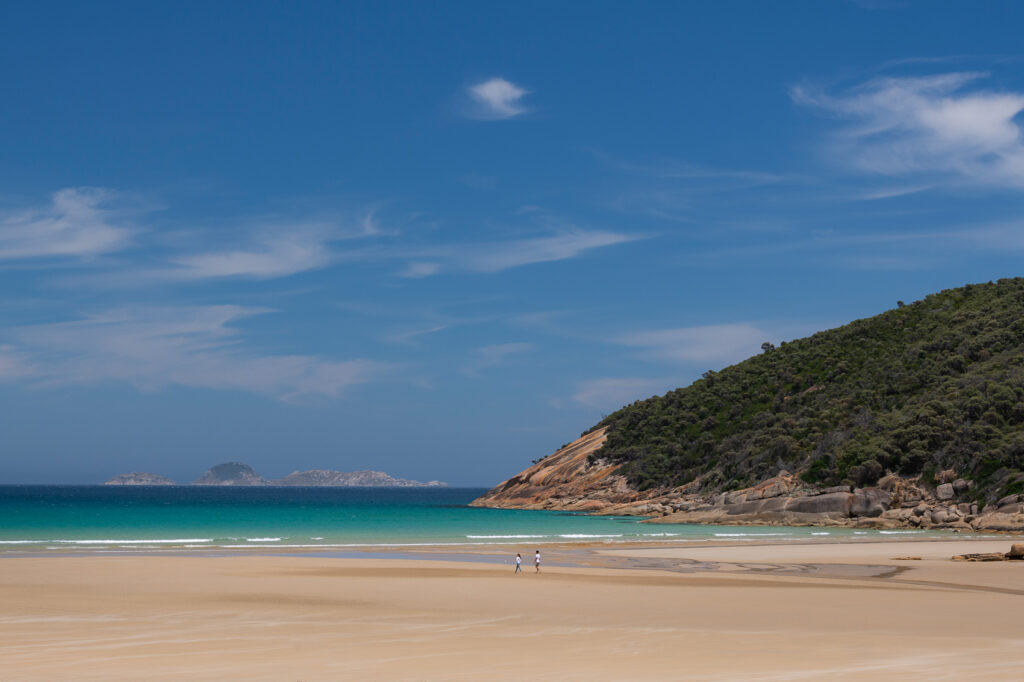 Don't miss:
Walking over Squeaky Beach – a beach that literally squeaks underfoot
Spotting wildlife on the 2.3-kilometre Prom Wildlife Walk
Taking in the Lilly Pilly Gully Nature Walk, a 5-kilometre walk where you can usually spot plenty of wildlife
Climbing to Mt Oberon Summit, a 7-kilometre return trip
Swimming at Norman Bay (but note that it's only patrolled during January)
Seeing Skull Island by boat with Wildlife Coast Cruises
Whale watching during the right season (May to October)
Best time to visit Wilsons Promontory:
You can take a day trip to Wilsons prom year-round, but its coastal location means that there can be brisk breezes throughout the year, but especially so during winter. Take note of fire warnings during fire season.
How to get to Wilsons Promontory:
To really explore The Prom, you'll need a car for sure. It's quite a remote area and there's no transport within the park.
Guided option: A day trip to Wilsons Prom is a long day, so leave the driving to someone else on one of these day tours:
Wilsons Promontory Day Tour – this full-day tour includes a hike up Mount Oberon and lunch at Tidal River
Whale Spotting Cruise with Lunch – while this tour doesn't include transport to Wilsons Prom, it's a spectacular chance to spot migrating humpback and southern right whales between May and October
Wrap up: Melbourne day trips
As you've seen, there are so many fantastic day trips from Melbourne. While I love this city, I know that there are so many places to visit outside Melbourne that are worth your while.
So, take your pick from small towns, beaches, mountains and culture. While Melbourne is an incredible city, you can also make time to see what else Victoria has to offer!
---
Related posts
Before you go… you might like some of these Melbourne travel blog posts:
PIN IT FOR LATER:
Save this guide to the best day trips to Melbourne to Pinterest for later.