Looking for luggage storage in Melbourne? Here are a few services that will keep your bags stashed for a few hours or even a few days.
You know what it's like. You've checked out of your accommodation but there are still a few hours before your flight. You want to tick a few more sights off your list – but what to do with your bags?
If you're staying in a hotel, no problem – they'll store your luggage for you for a little while. But if you're in an Airbnb or similar type of accommodation, there may be few options and you certainly don't want to lug your suitcase around while you take advantage of your last few hours in Melbourne.
Which is where luggage storage can help. And luckily there are several luggage storage options around Melbourne.
Here, I'll run you through the options around various parts of the city.
Luggage storage in Melbourne CBD
There are a handful of luggage storage companies in Melbourne who will store your bags for you. These companies have arrangements in place with various businesses in convenient locations – shops, convenience stores and the like – to keep luggage.
From my research, Bounce seems to have the most locations around the Melbourne CBD, up to 26 at the time of writing. Bag storage charges start from $8 per bag per 24-hour period.
Some locations are open 24 hours so you can drop or pick up your bags at any time, but most have limited opening hours. Keep this is mind when booking so your bags don't get locked up!
Some places allow you to store your bags for a few days, while others offer short-term luggage storage only.
You have to book and pay before the address is provided, but the handy map on the Bounce website gives you an indication of where the storage location is. Each Melbourne luggage storage spot also has reviews, so you can check what past customers have said.
Bounce has a "BounceShield Protection" for an extra fee, which covers your bags for damage, theft or fire as well as free cancellation. This fee is automatically added on – I can't see a way to remove it when booking online.
Two other luggage storage in Melbourne CBD options are Mind My Bag and Stasher.
Mind My Bag has only nine luggage storage locations, but they're all very convenient to the major CBD train stations and other sites like the Queen Victoria Market. They also offer free cancellation before your drop-off date, which is great if your plans change.
Stasher has around 19 locations, and many of them are located in inner suburbs, which is handy if you're staying outside the CBD.
Both companies operate in the same way as Bounce: you book online and receive the luggage storage location address once your booking has been confirmed.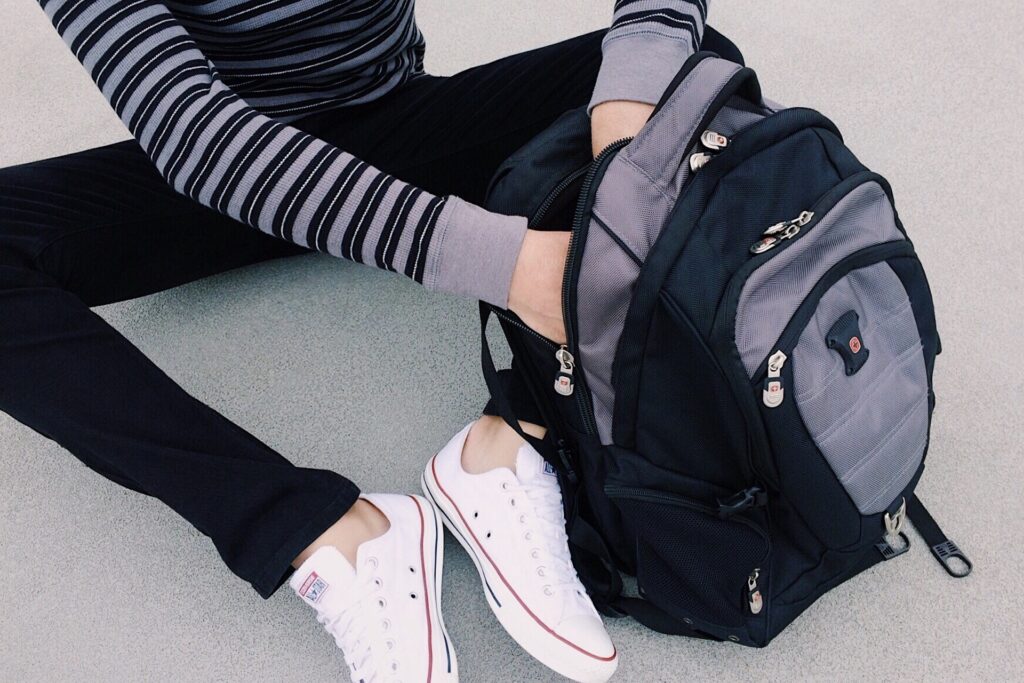 Southern Cross Station luggage storage
Southern Cross is a popular area for luggage storage as it's where the SkyBus to and from the airport departs, and where regional train and bus services also leave from. So, if you've checked out of your hotel before you head to the airport, this can be a good area to leave your bags.
Bounce has two Melbourne luggage storage spots near Southern Cross Station. One is on King Street, which is about a 6-minute walk to the station, and the other is in South Wharf, which is a 15-minute walk, so not as convenient.
There are also luggage lockers within the station itself. The Southern Cross Station lockers are of varying sizes and start at $6 for three hours.
Luggage storage at Flinders Street Station
If you're in the city, Flinders Street Station might be the most convenient location for you to store your bags before you head to the airport on onwards.
Bounce has one location that's 50 metres from Flinders Street Station. The opening hours are convenient – from 6am to 2am – and the fee per bag is $8 per 24 hours.
Stasher and Mind My Bag also have storage locations near to the station.
Travellers Aid also has a short-term Melbourne luggage storage facility, located right inside the train station. You must drop off and pick up your bags on the same day. The storage spot is open from 8am to 7pm every day, and no bookings are required (you also can't book online). The cost for storing one piece of luggage is $8 a day.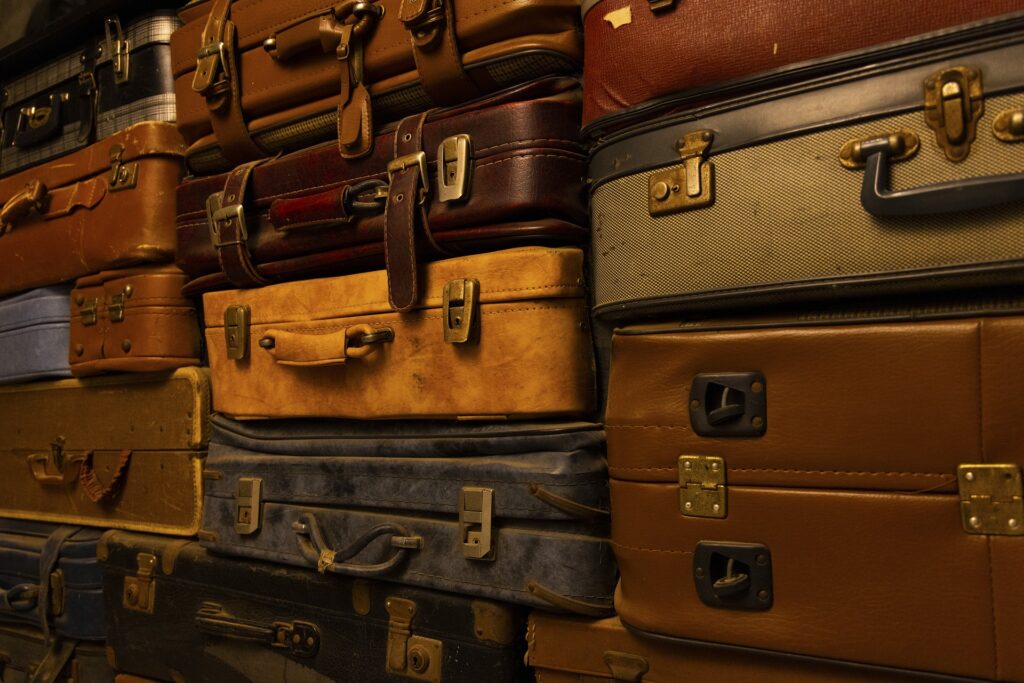 Luggage storage in Melbourne Airport
Only transiting through Melbourne but have enough time between your flights to duck into the city for a bit?
It's easy to do some sightseeing or enjoy a Melbourne tour, because you have two options for Melbourne Airport luggage storage, both run by Smarte Carte. Both are unsurprisingly more expensive than the city options.
There's a baggage storage location on the ground floor between Terminals 2 (international) and 3. It's open 6am to midnight and you're looking at prices from $20 for a small bag for 24 hours. You can book online or book when you arrive.
There are also self-service lockers at Melbourne Airport in the Terminal 4 car park. You can't pre-book these Melbourne Airport lockers, and if you've got lots of items or large bags, you'll need to go to the luggage storage in Melbourne Airport Terminal 2. Small lockers are $12 for 24 hours, while large lockers are $16.
Is there luggage storage near Station Pier?
Station Pier is where cruise ships arrive and depart. Unfortunately, there's no luggage storage available at the pier.
The closest option I could find was a storage spot in Port Melbourne about a 15-minute walk from the pier. Search Port Melbourne on the Nannybag website to find it.
BagBoyz – have your luggage picked up for you!
Can't be bothered dropping your bag somewhere? No worries – there's a company that can sort you out!
BagBoyz will pick up your luggage from wherever you are (seriously, wherever in Melbourne), store it and then drop it back to you. Super convenient!
They charge a flat storage fee of $9 per calendar day plus delivery charges. Get a quote or book online now.
Luggage storage in Melbourne | Final thoughts
If you need to stash your bags, whether for a few days or a few hours, there are several options for storing your luggage in Melbourne.
In the CBD you'll find plenty of shops and other businesses that can keep your luggage for a fee. Train stations and the airport have fewer options, but still can mind your bags. All are great options for a hassle-free visit!